PSP photographer Earl Gardner shares his look at Saturday's massive win over over Toronto FC.
Chris Konopka & Trainer Paul Rushing catch up.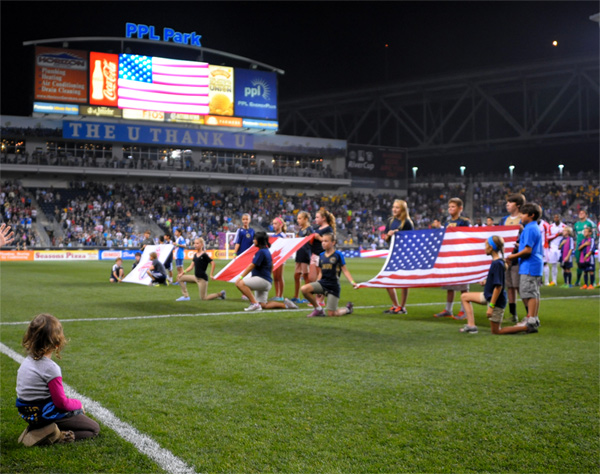 A young fan takes in the National Anthem.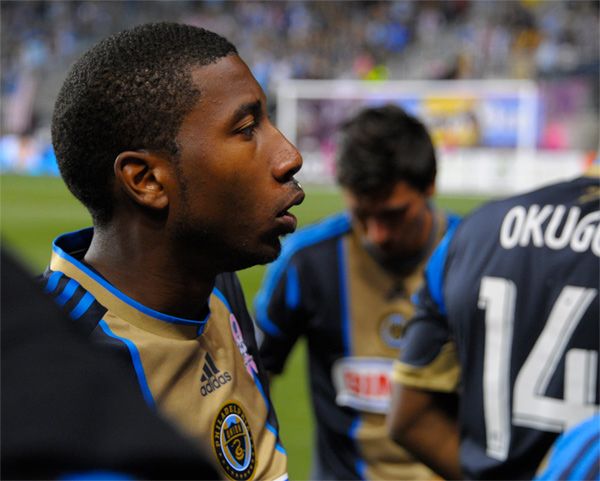 Ray Gaddis grabs some water before his awesome performance.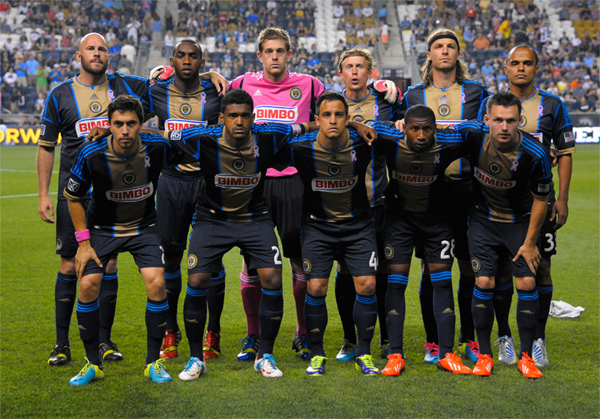 The starting XI.
Conor Casey fends off some players.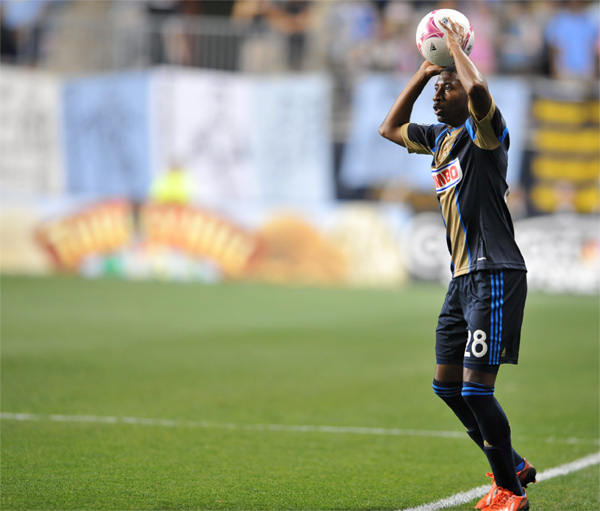 Ray eyes up his options.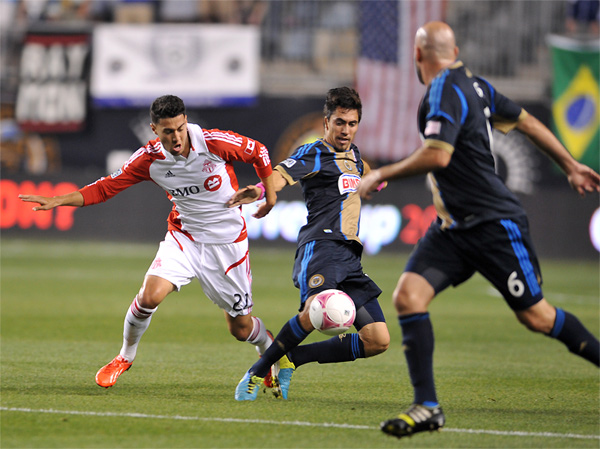 Michael Farfan intercepts a pass.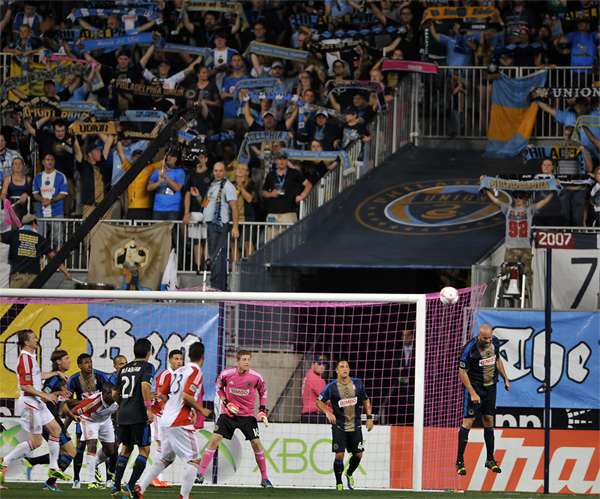 Scarves up!
Danny Cruz makes his run.
Fabinho takes a shot.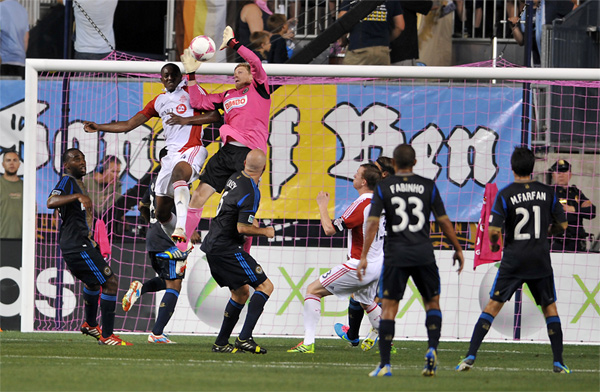 Zac MacMath fights to keep a clean sheet.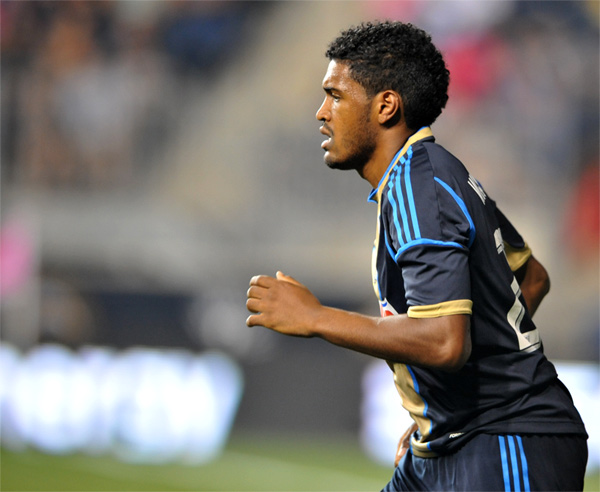 Sheanon Williams keeps his eyes on Toronto.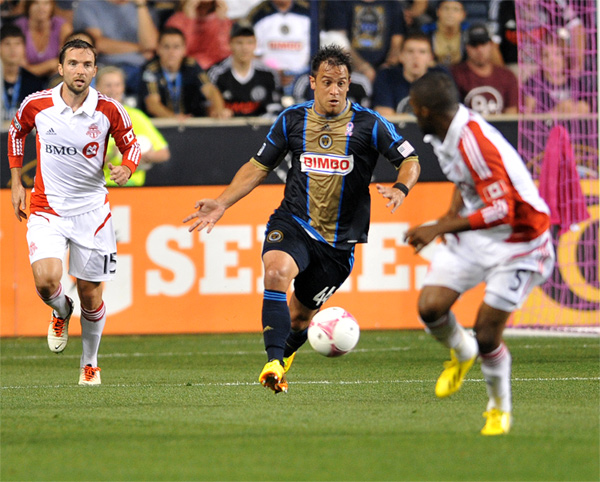 Cruz drives the ball up the pitch.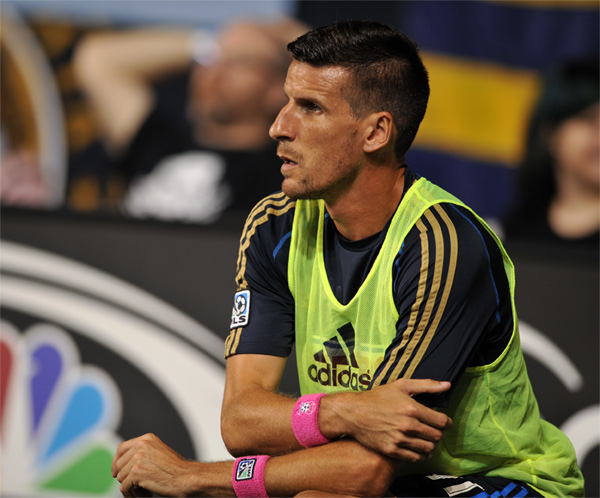 Sebastien Le Toux warms up before he entered the match.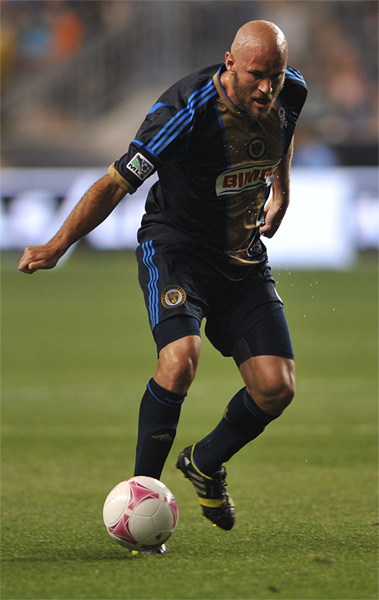 Casey looks to turn towards goal.
Antoine Hoppenot made an impact in the second half.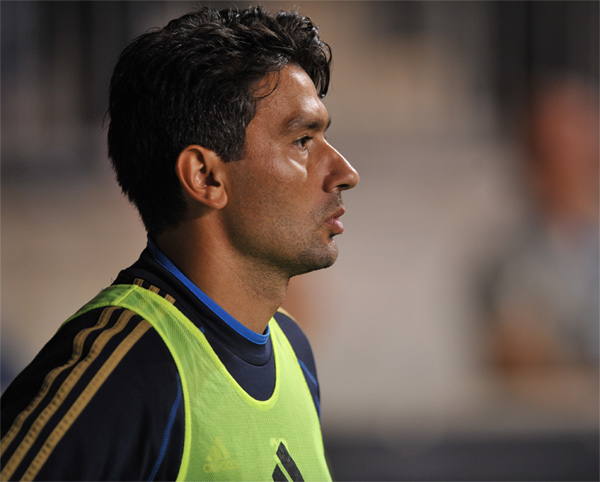 Backup keeper, Oka Nikolov, looks on.
Ray looks for an outlet.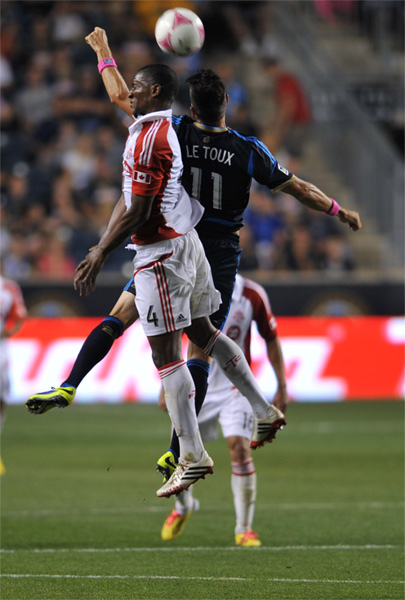 Seba goes up for a header.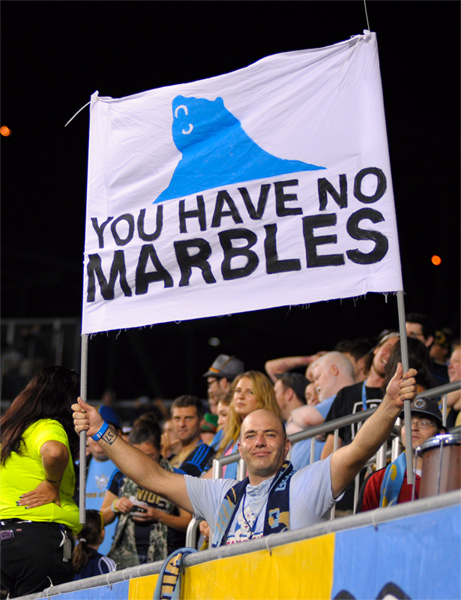 Toronto FC…  Please take note.
Brian Carroll clears the ball.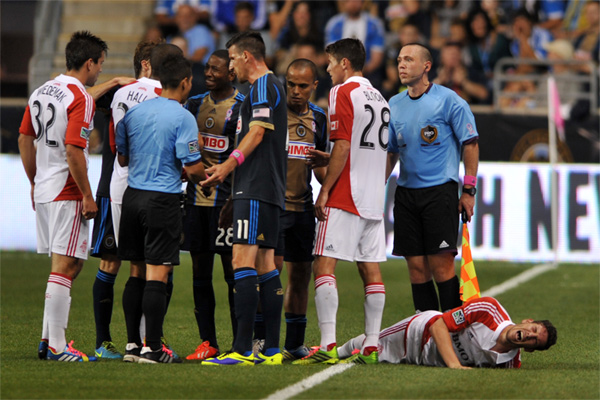 And the Oscar goes too…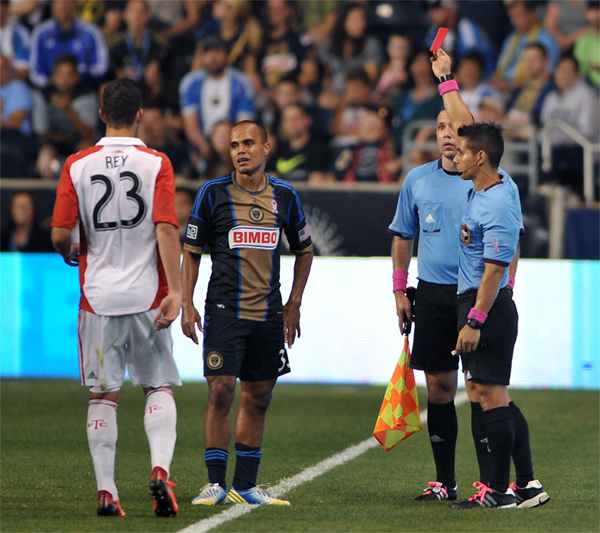 Fabinho calls it a night.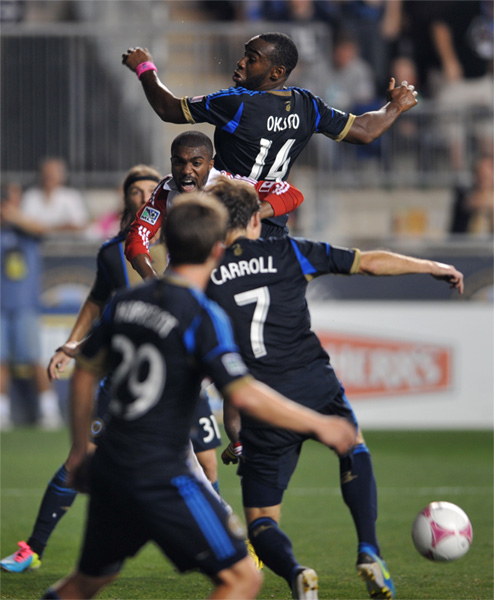 Amobi catches some air.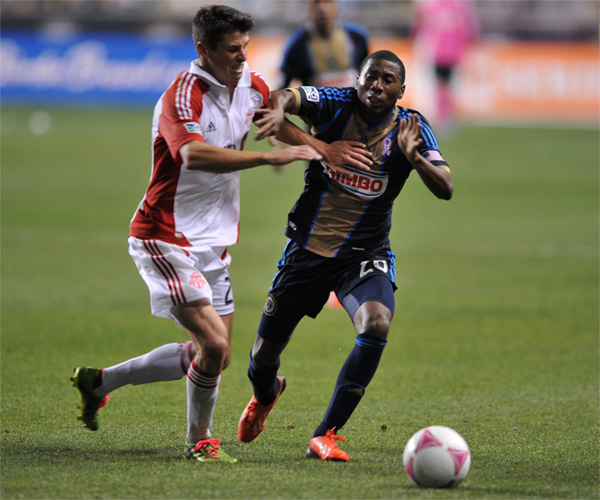 Ray continues to boss TFC around.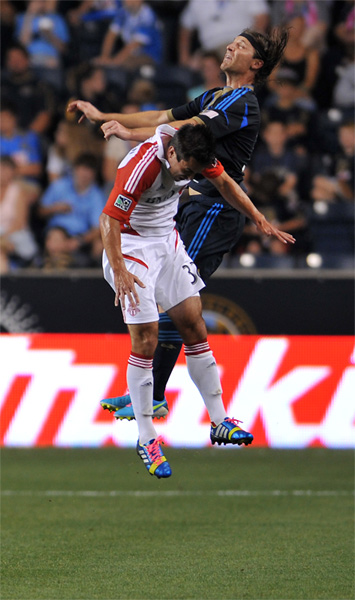 Jeff Parke fights hard in the air.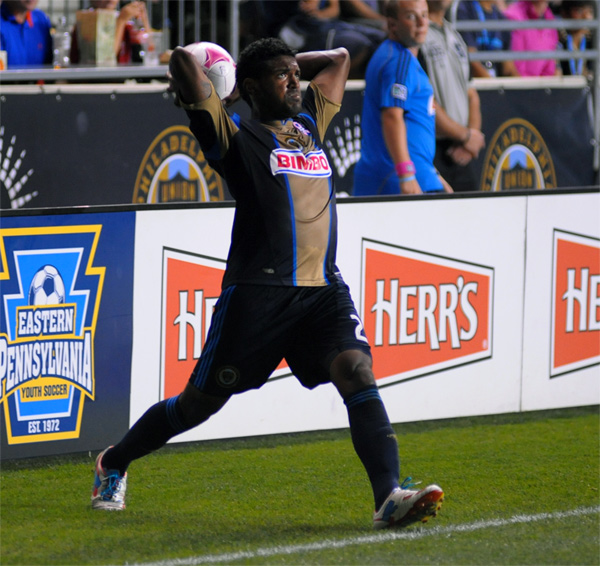 BOOM!
You want to grab a caipirinha after I score this?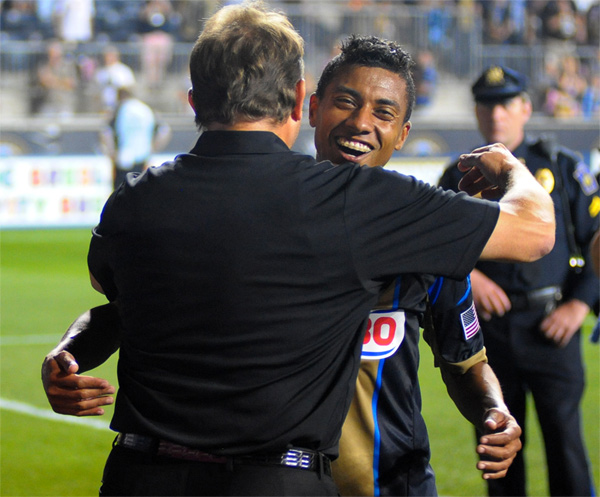 Kleberson gets a some post-match love from Nick Sakiewicz.
 For additional photos please check out Earl Gardner's Flickr page.