PSP photographer Paul Rudderow traveled to San Jose on Sunday night as the Philadelphia Union dropped a winnable game to the Earthquakes in a 1-0 loss. Here's a look at what he saw.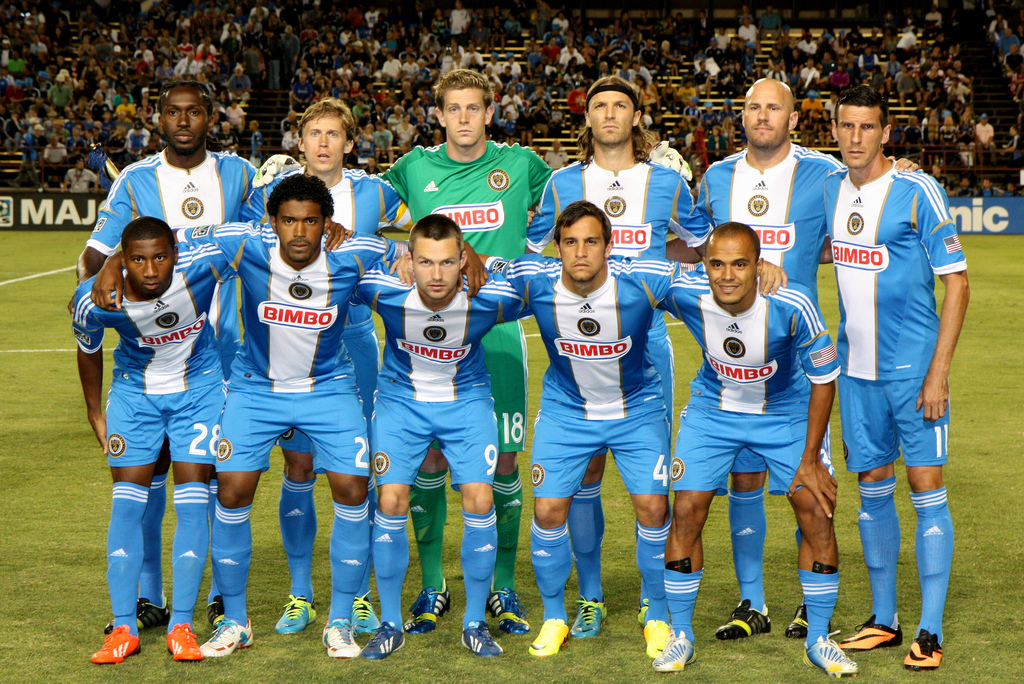 Starting XI in San Jose.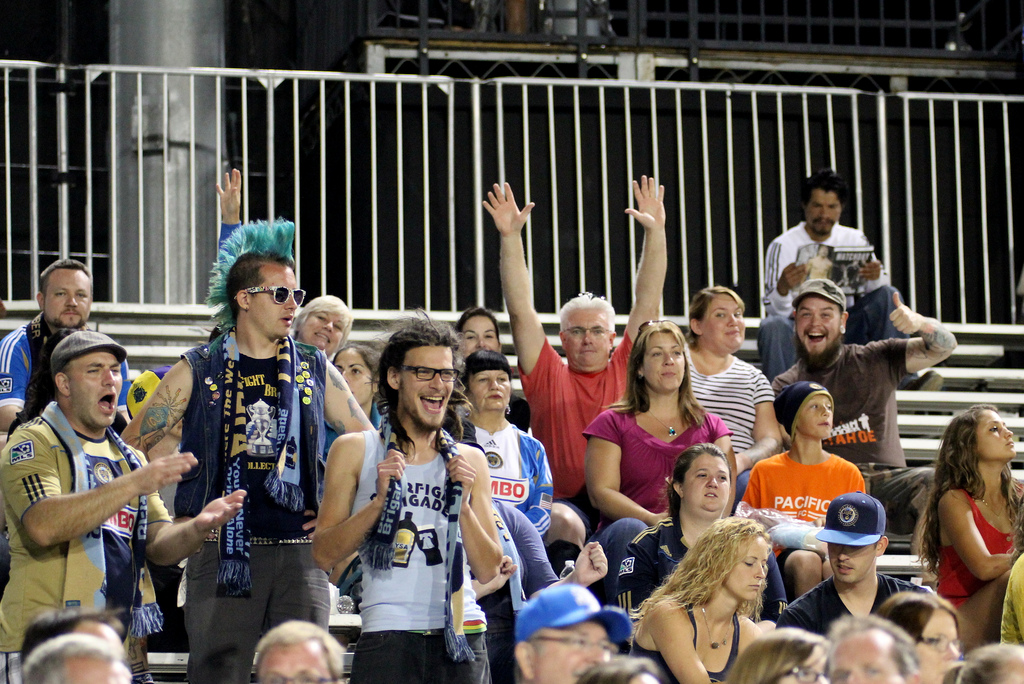 Some Sons of Bens and other Union fans were in attendance.
Jack McInerney with an early shot.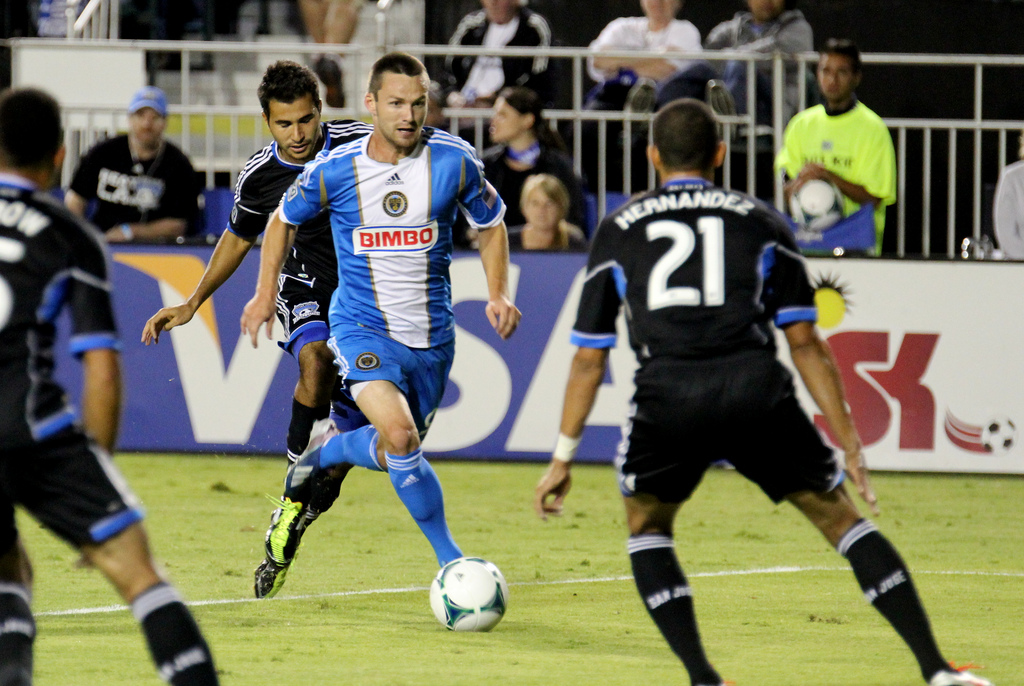 McInerney tries to keep the pressure on.
Alan Gordon challenges Ray Gaddis.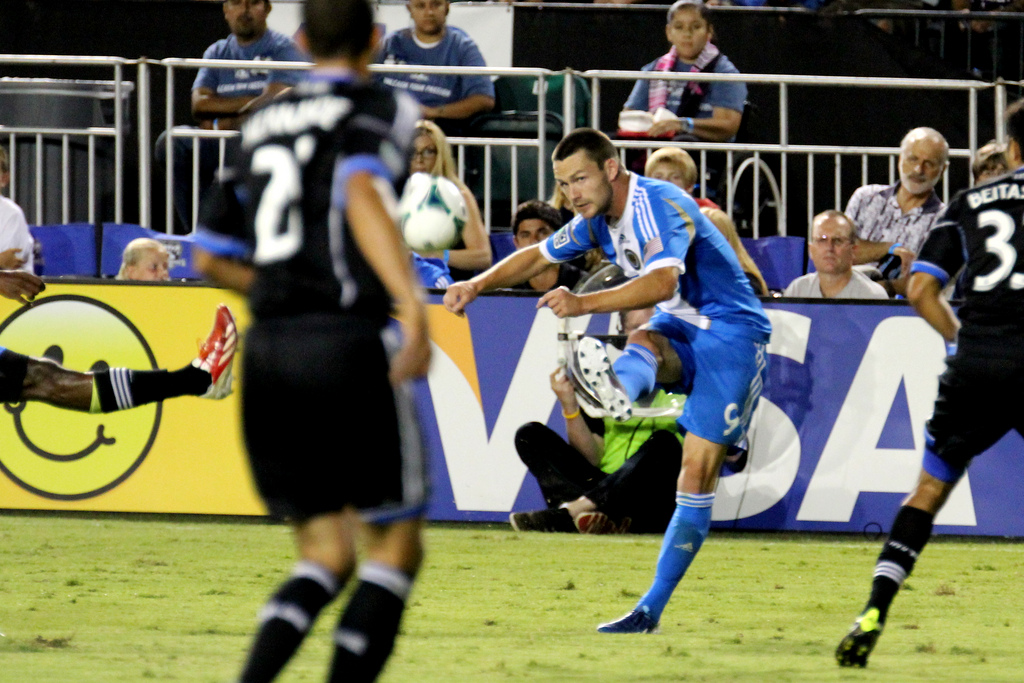 McInerney knocks one across field.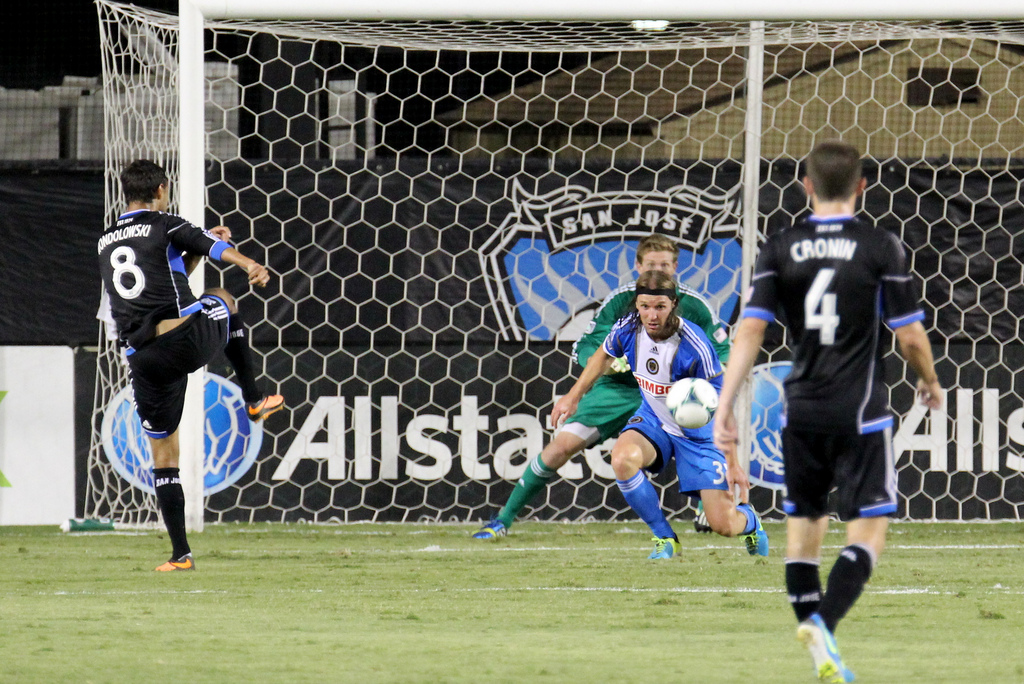 Jeff Parke helps out with a save.
Sebastien Le Toux looks for an opening.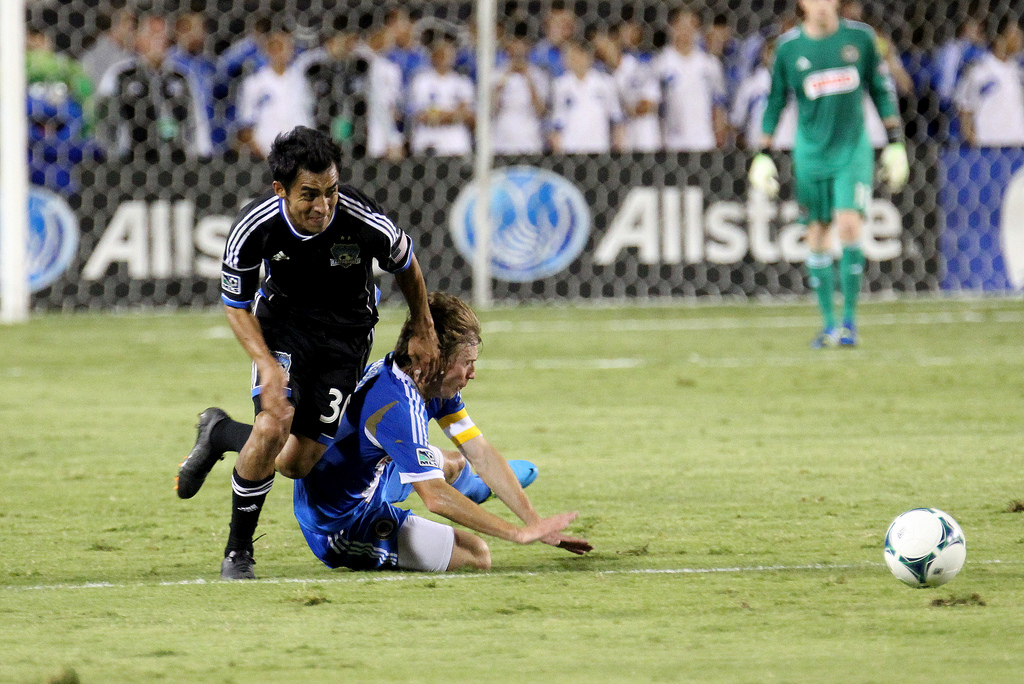 Brian Carroll goes down hard and earns Rafael Baca a yellow.
Danny Cruz leaps for the ball.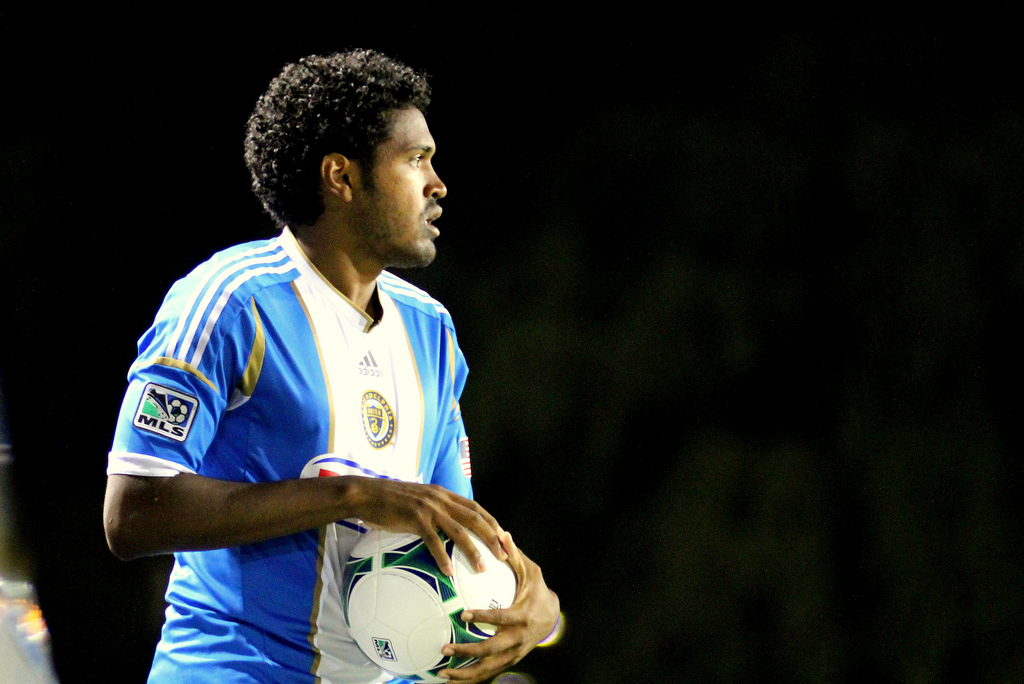 Sheanon Williams gets ready to launch one.
Former Union player Shea Salinas takes on Cruz and Gaddis.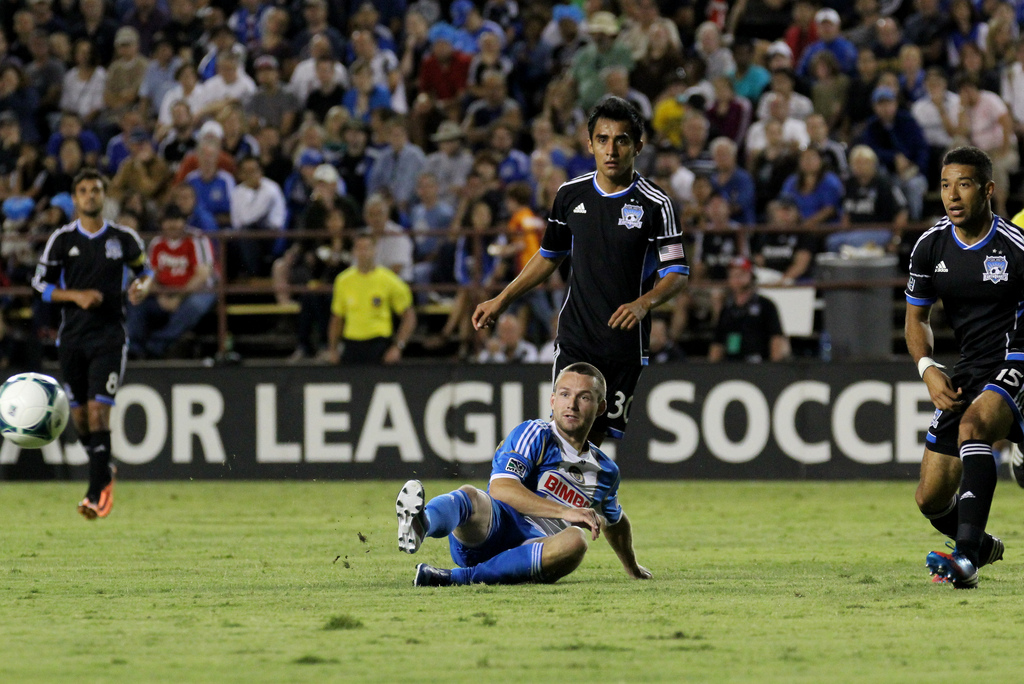 McInerney slides to deliver the ball out to the wing.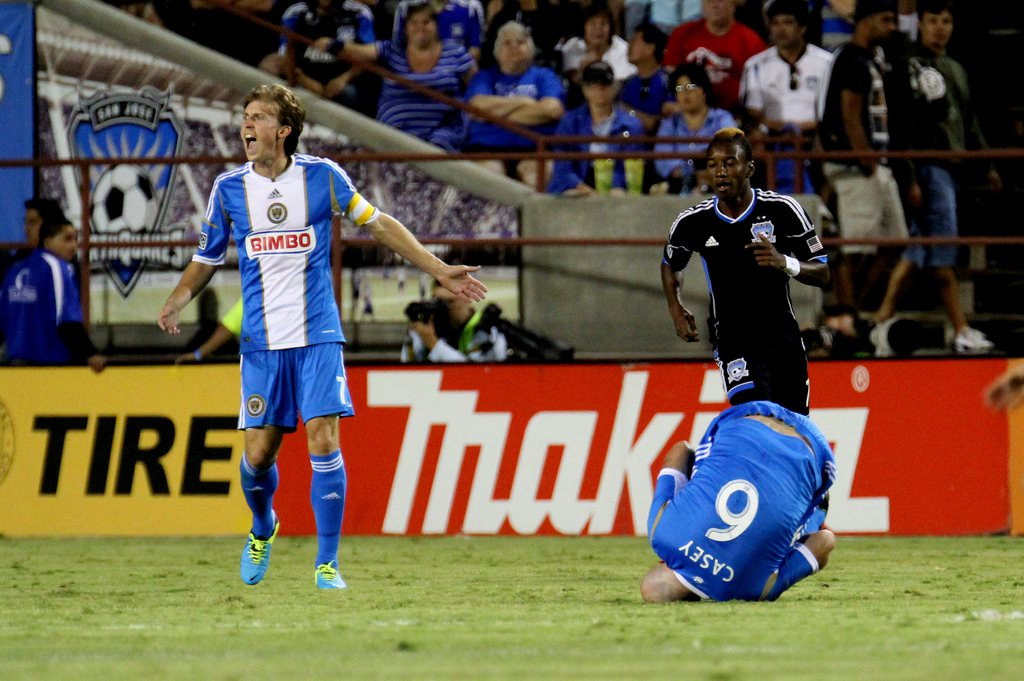 Conor Casey goes down hard…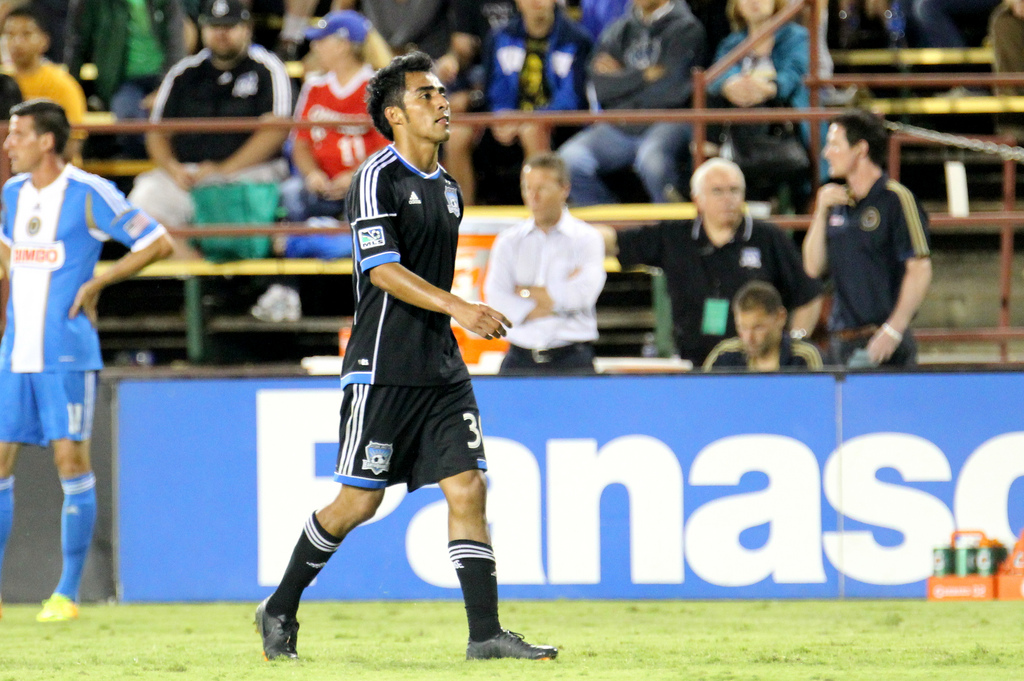 which earns Baca his second yellow and the walk of shame.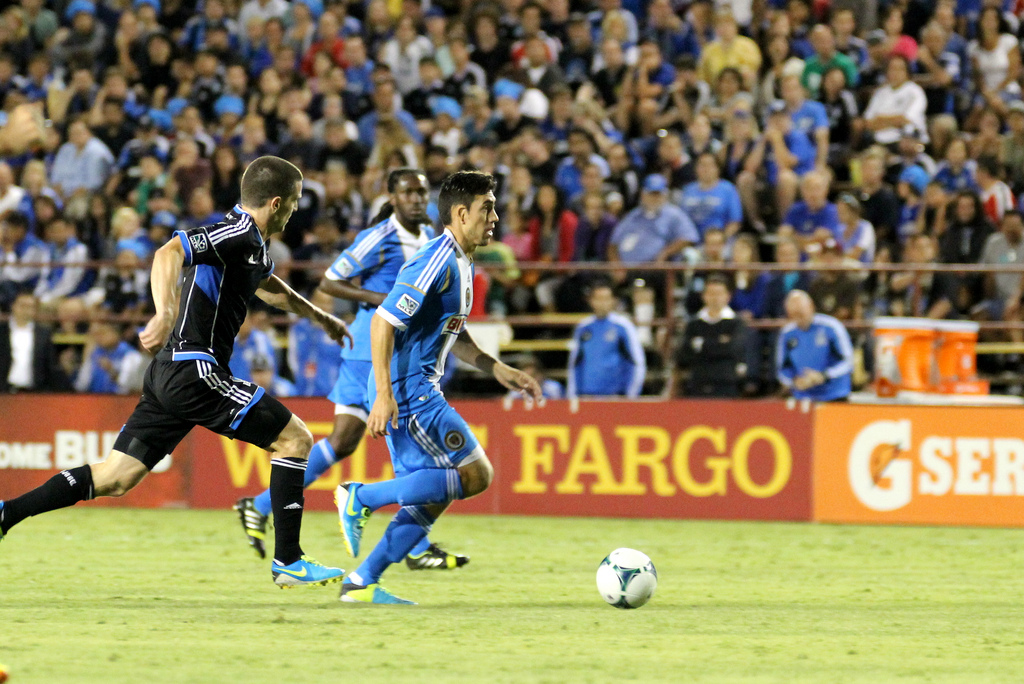 Michael Farfan works through the middle.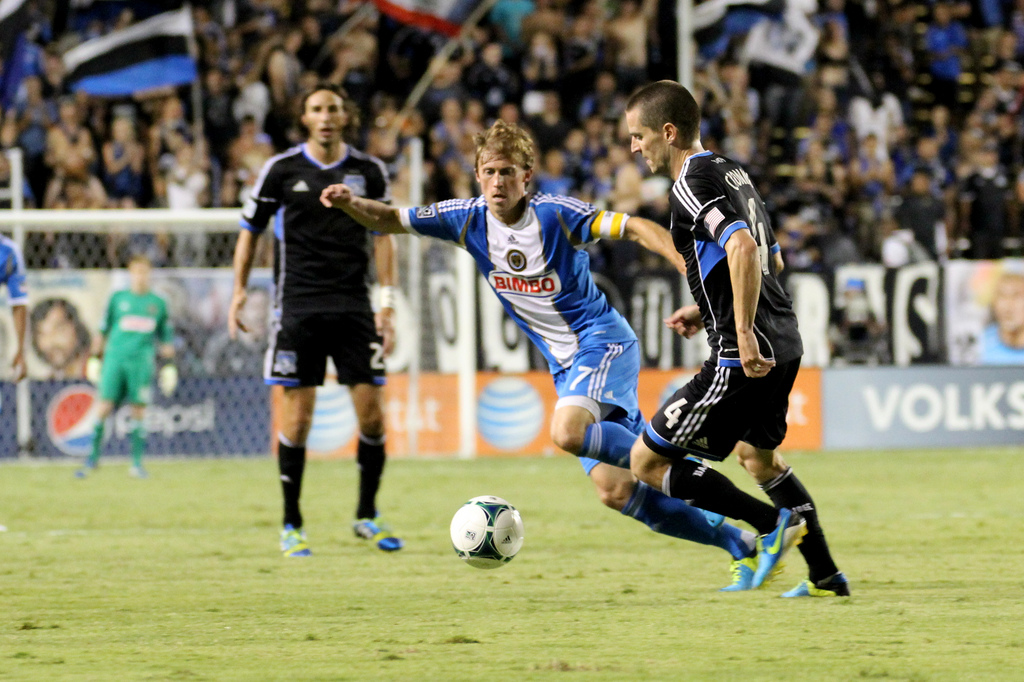 Carroll pressures Sam Cronin.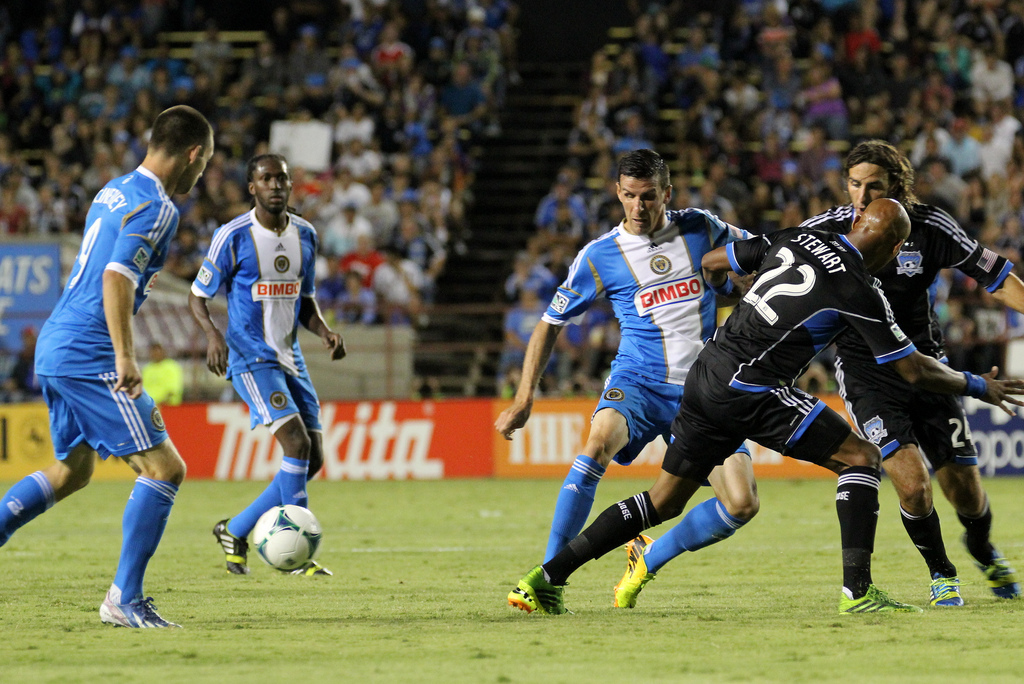 Le Toux passes to McInerney.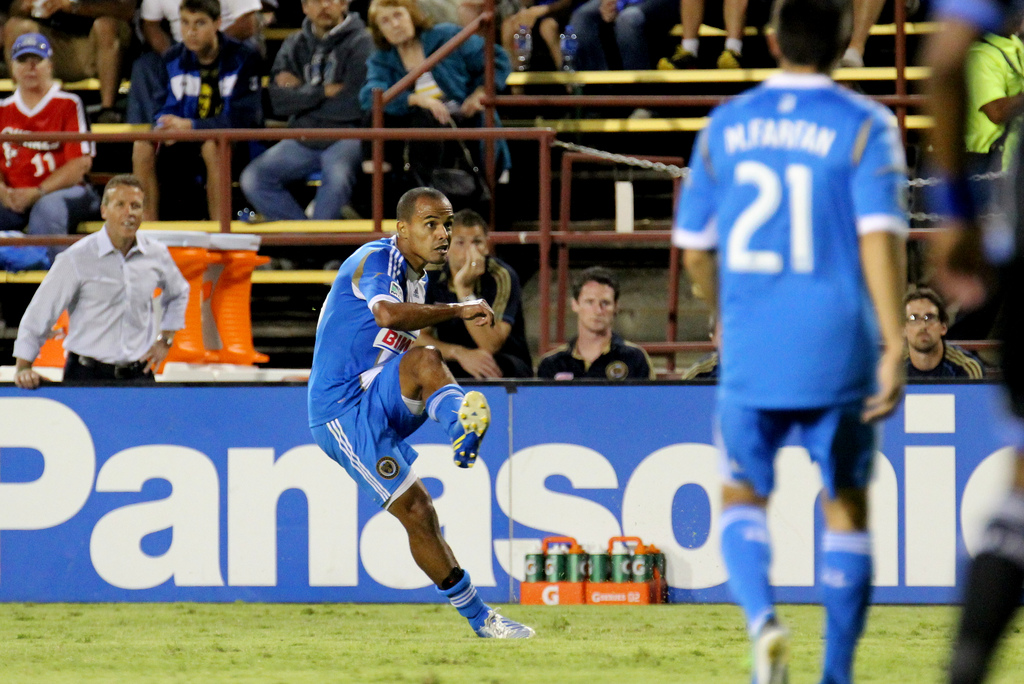 Fabinho crosses.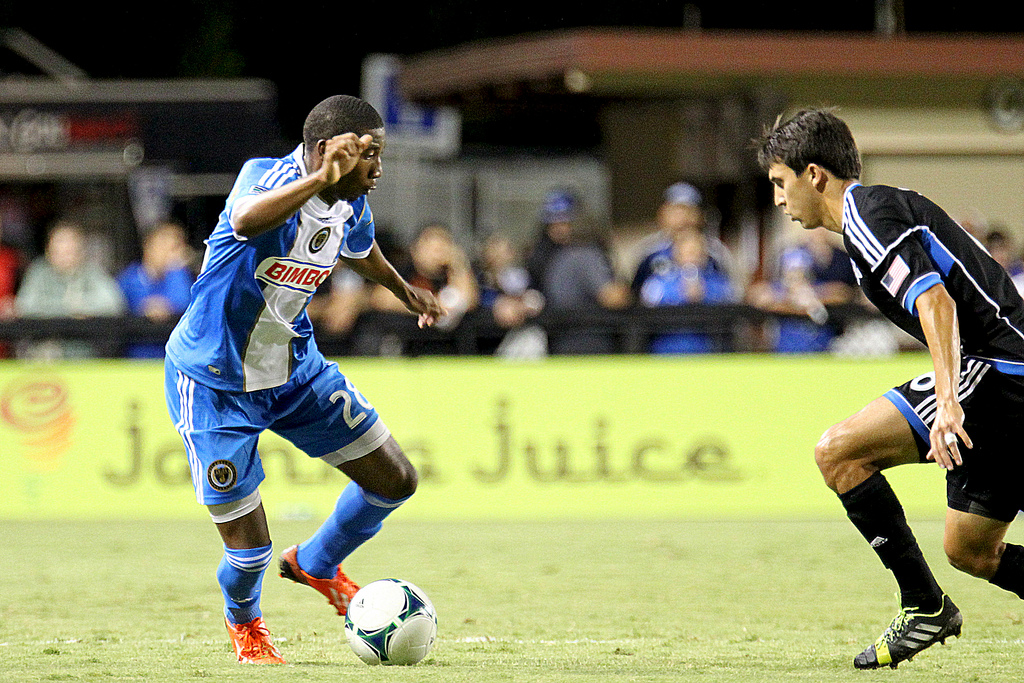 Gaddis uses his speed to get around Salinas.
The battle of the captains.
Keon Daniel challenges for the header.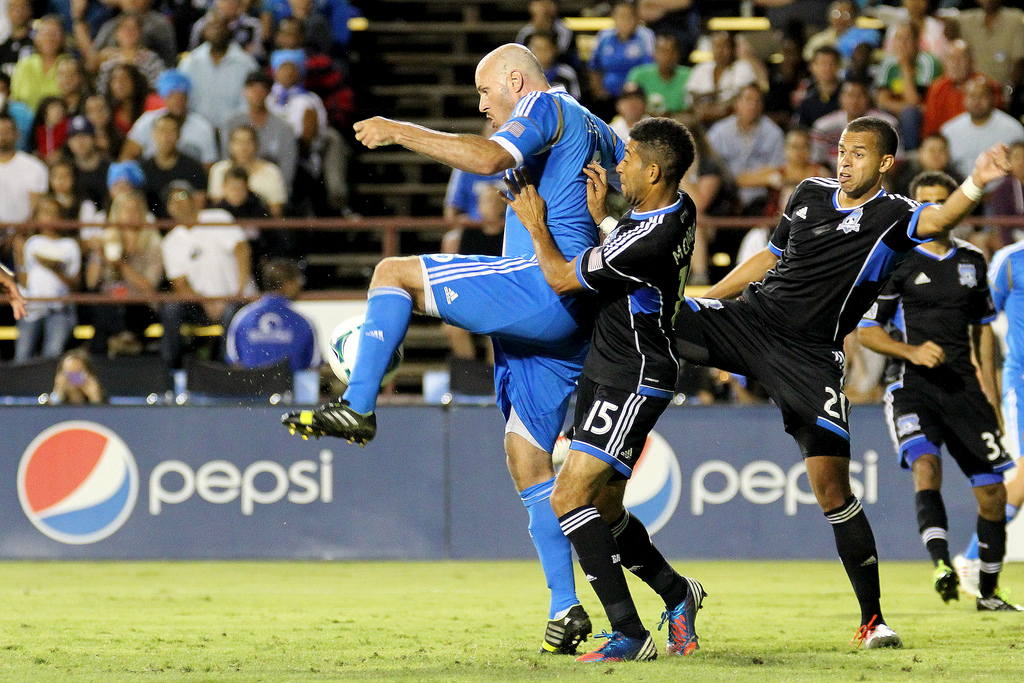 Casey settles under pressure.
Aaron Wheeler with a header towards goal.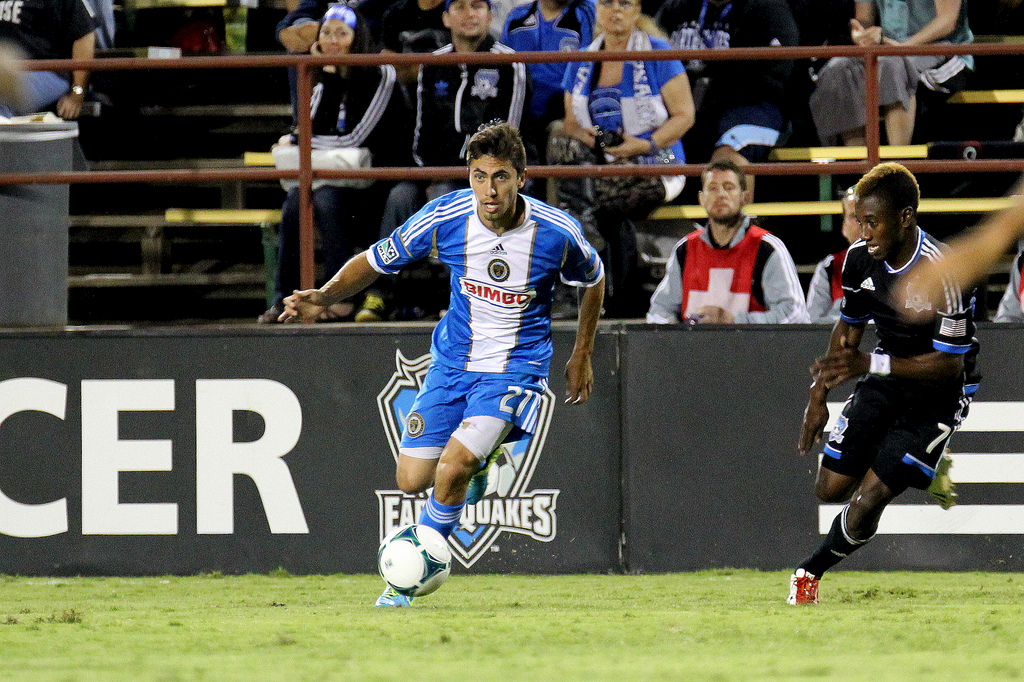 Farfan speeds up field.
Antoine Hoppenot fights for the ball.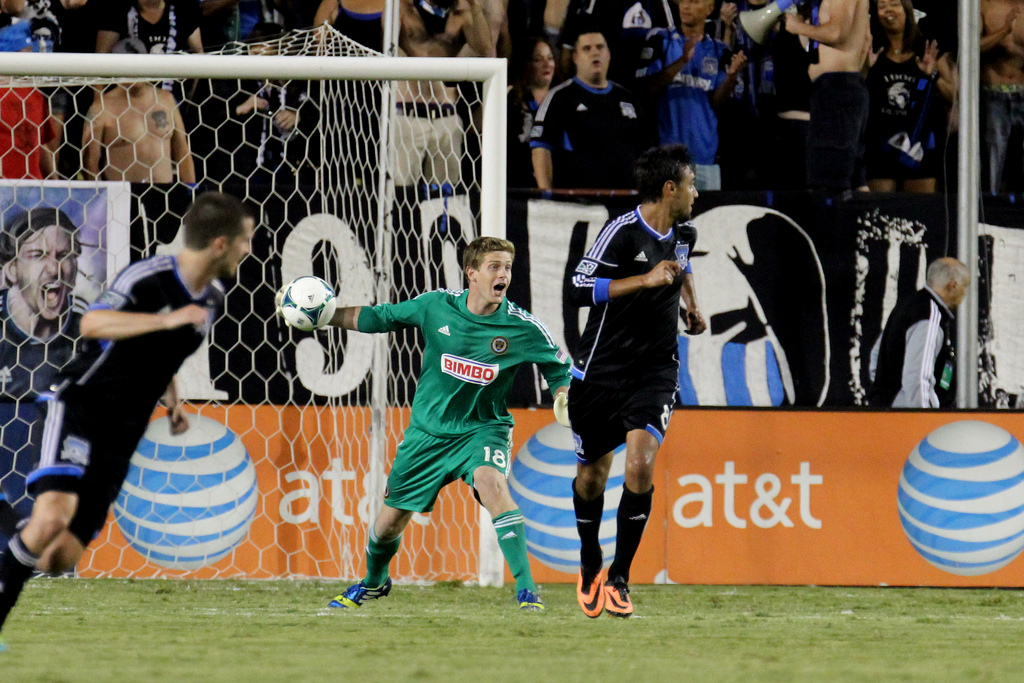 Zac MacMath delivers up field.
Casey just misses this goal attempt.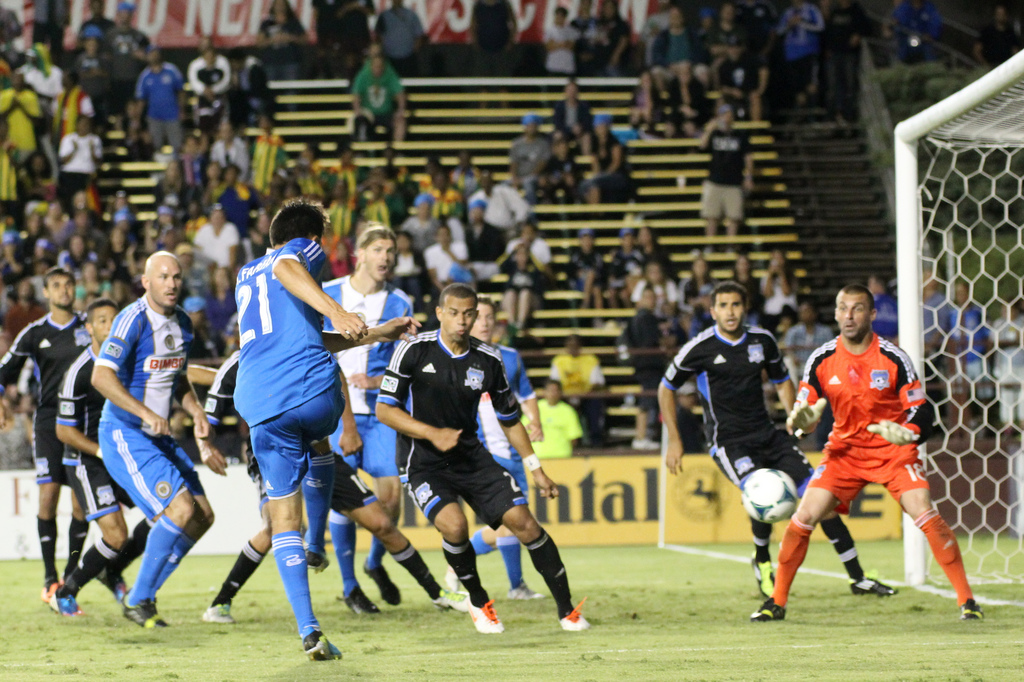 Farfan's blast couldn't find the back of the net…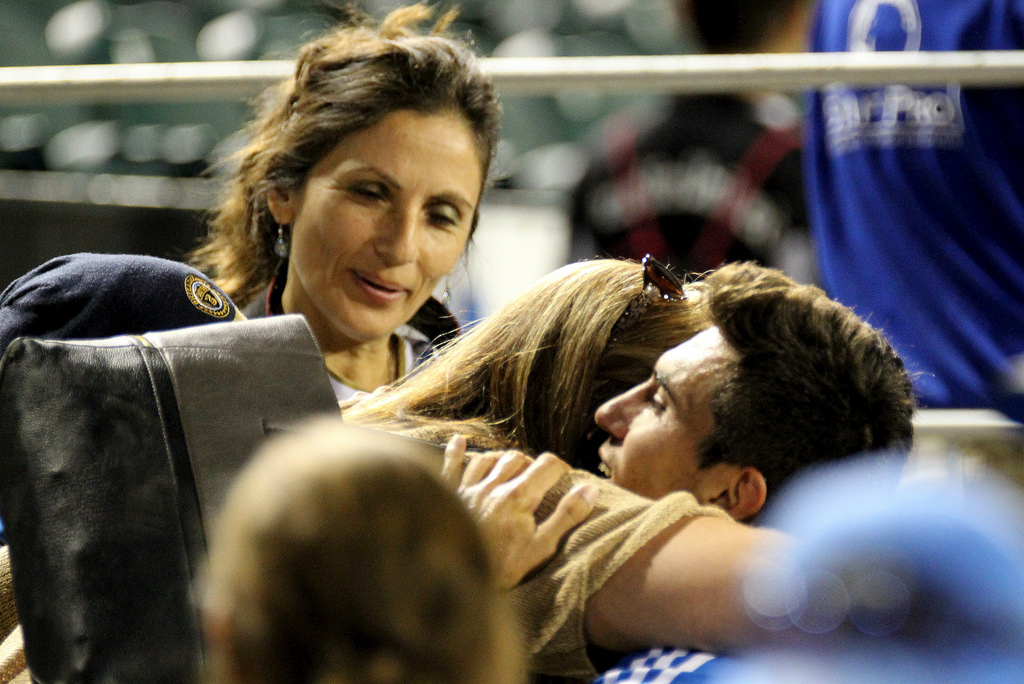 …but he had a nice reunion after the game.
For more photos, check out Paul's Flickr page and feel free to leave comments.