PSP photographer Paul Rudderow was on hand Saturday night as the Philadelphia Union took on the New York Red Bulls in an exciting but scoreless 0-0 tie. Here's a look at what he saw.
Getting ready for the start of the game at Red Bull Arena.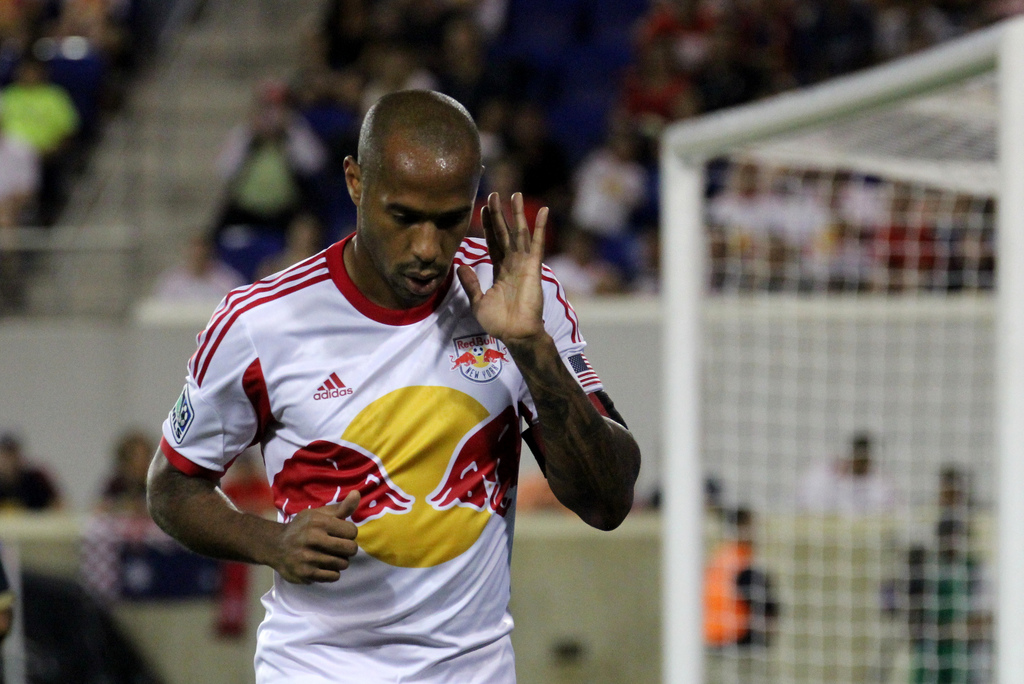 It's either a French thing or he heard the Sons of Ben on the second level.
Zac MacMath had to make some early hard saves.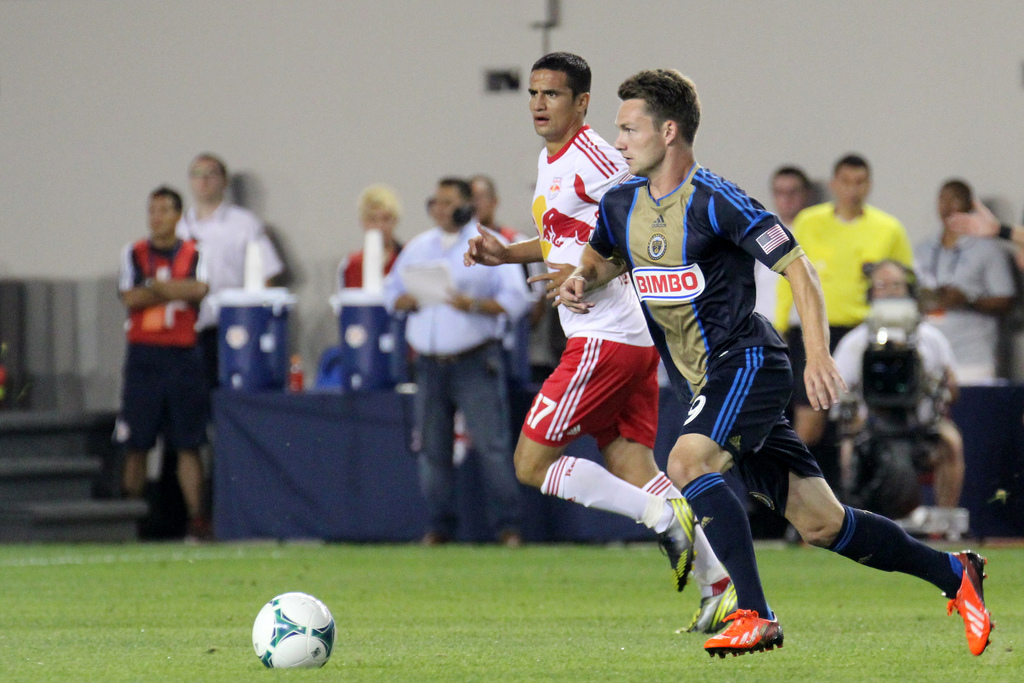 Jack McInerney driving up field shadowed by Tim Cahill.
McInerney steals the ball from Dax McCarty.
Brian Carroll with a solid game.
Sebastien Le Toux gets an extra push from Markus Holgersson.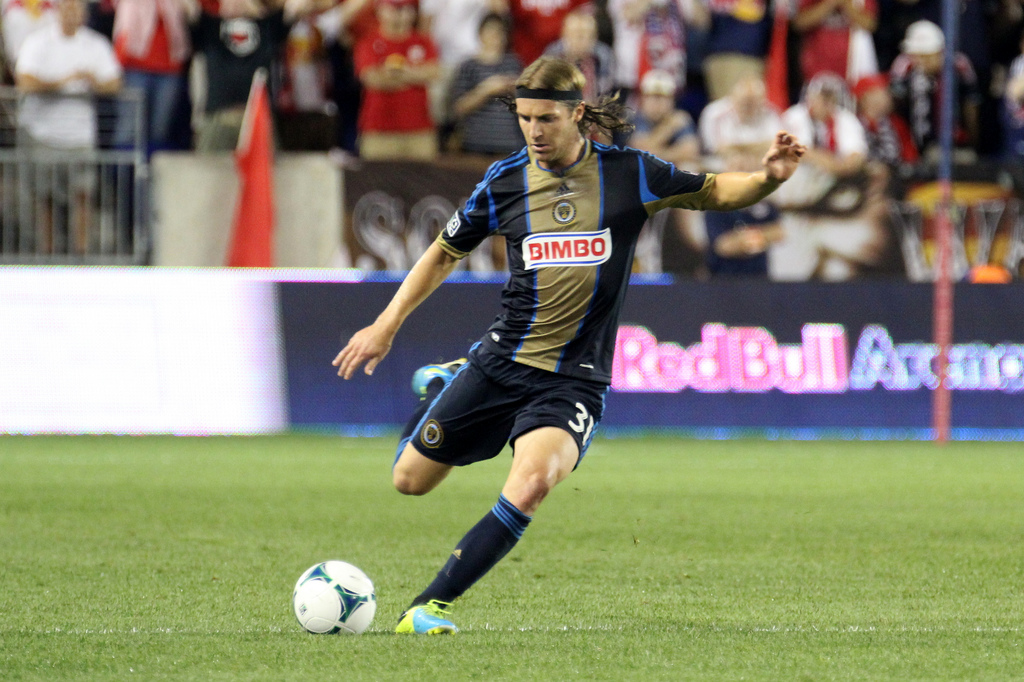 Jeff Parke powers one up field.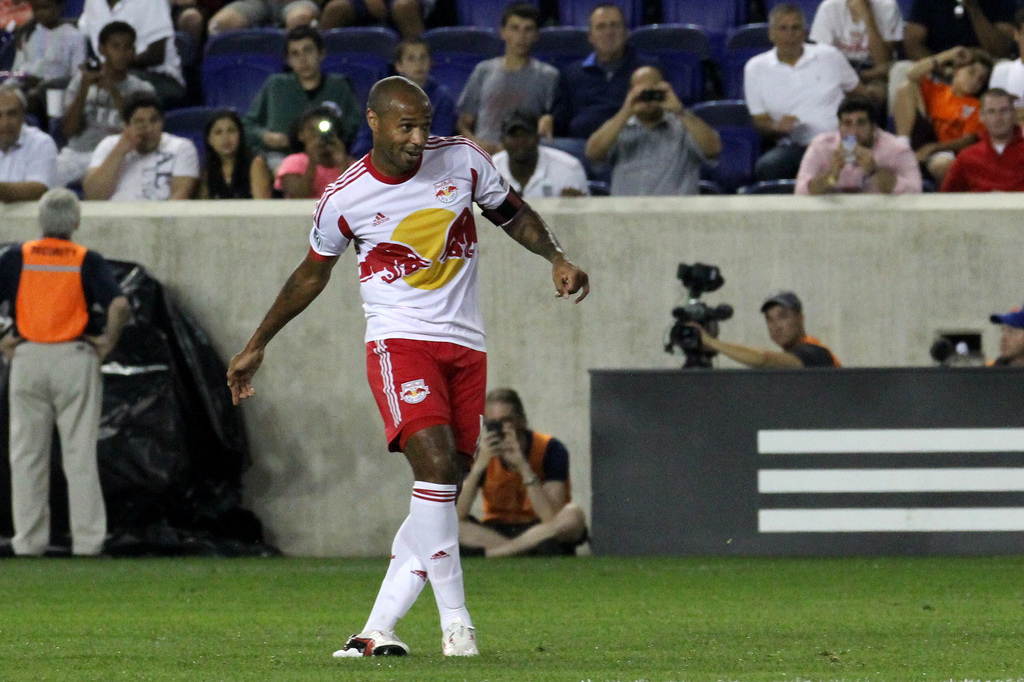 Henry knew that was a bad free kick as soon as he hit it.
Amobi Okugo gathers.
MacMath gets to the ball as Henry tries to go through Parke.
Okugo has Henry covered.
Fabinho races Fabian Espindola for the ball.
Henry gets off a centering pass just as Okugo arrives.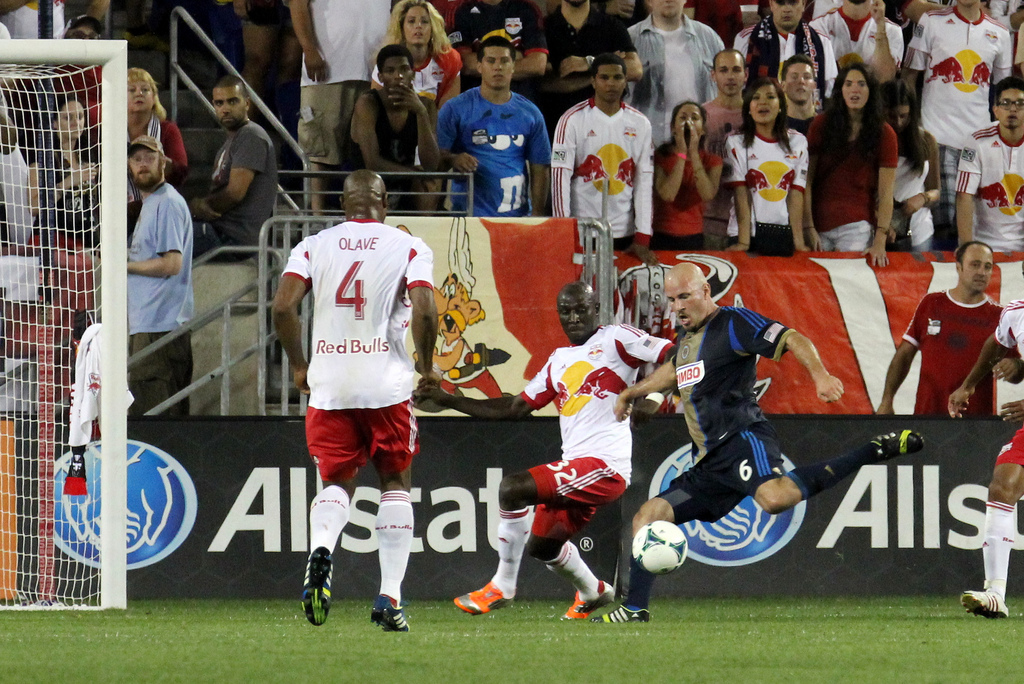 Conor Casey has a go at goal…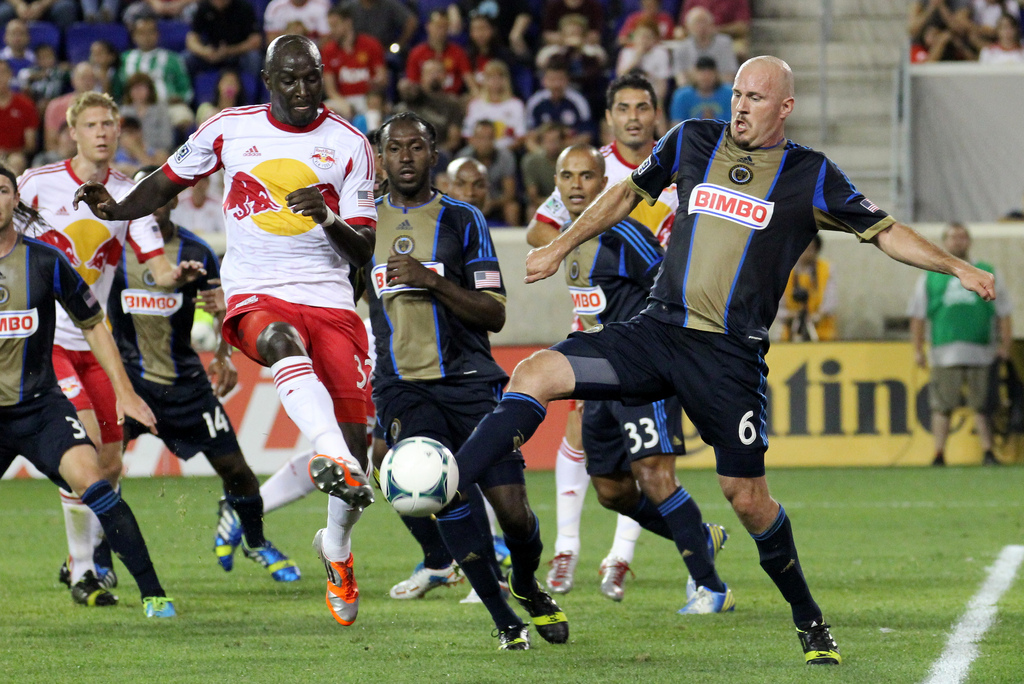 …Then helps out on the other end.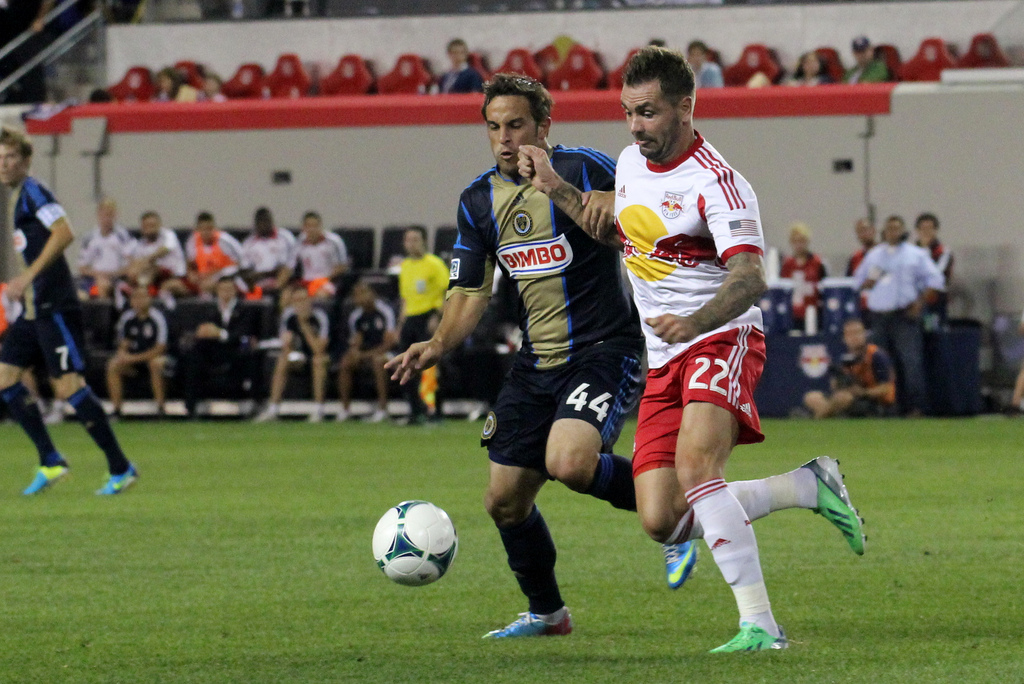 Danny Cruz battles for position with Jonny Steele.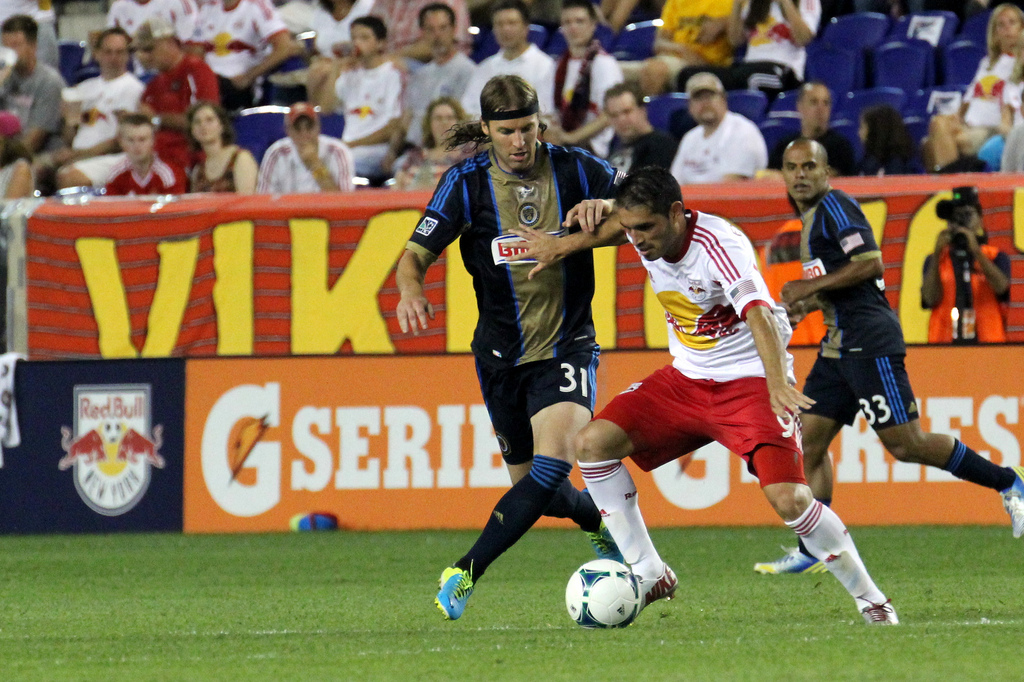 Parke contains Espindola.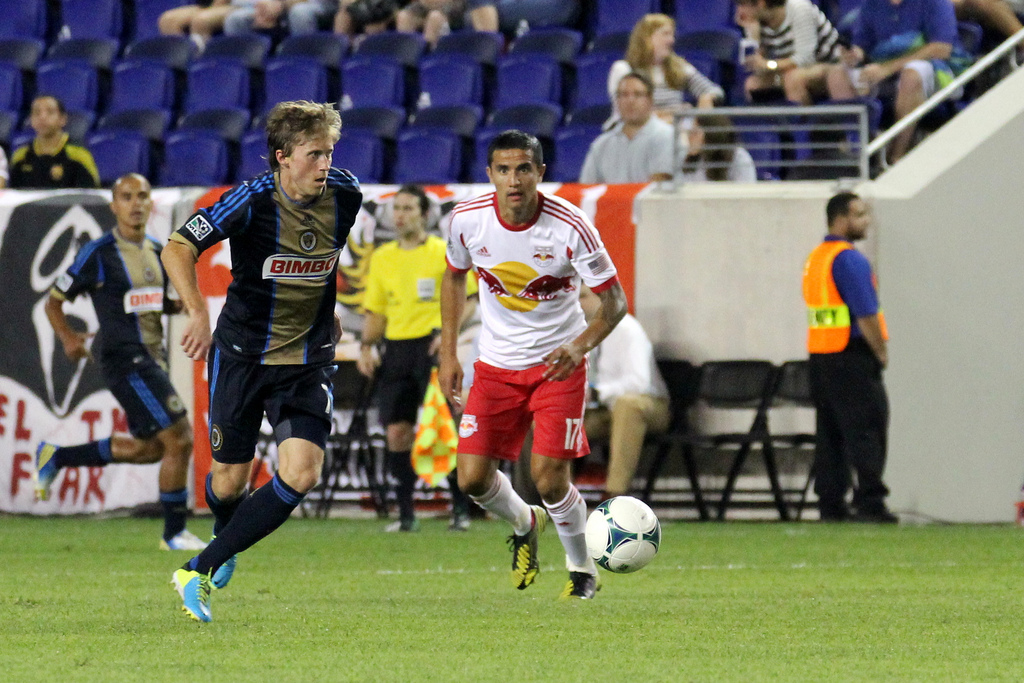 Carroll looks to move up field.
Keon Daniel settles under pressure from Tim Cahill.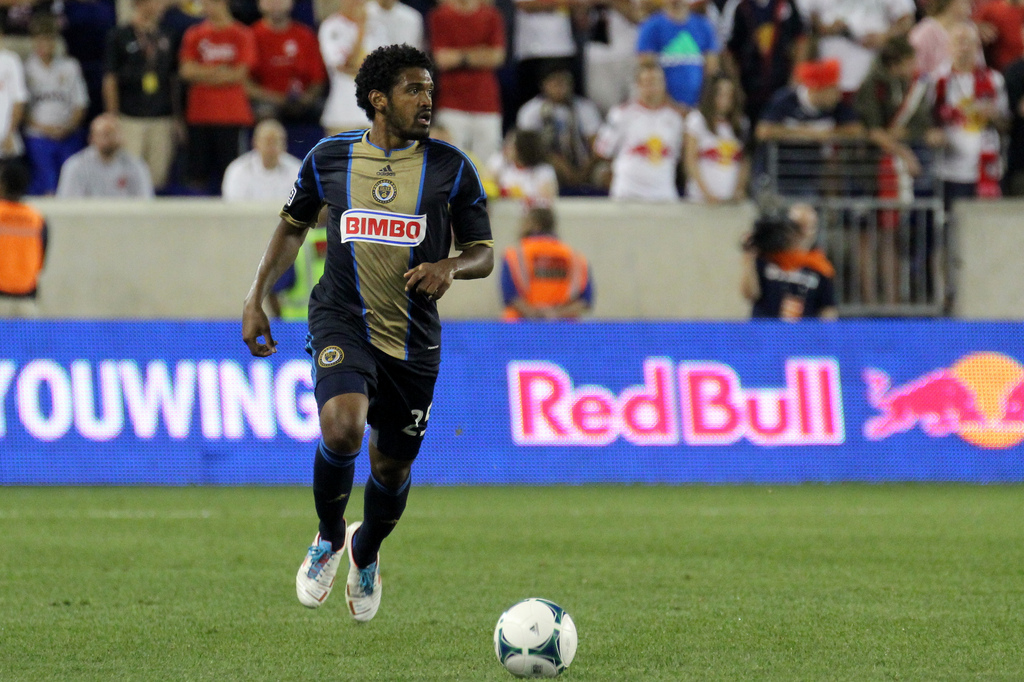 Sheanon Williams searches for an outlet.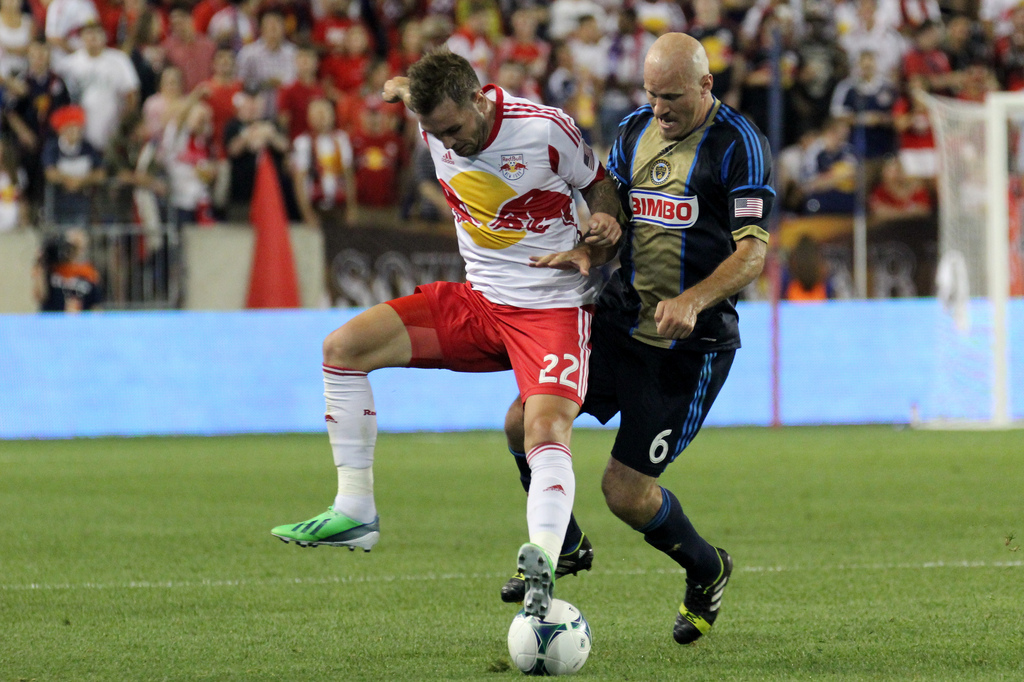 Casey looks to take the ball off Steele.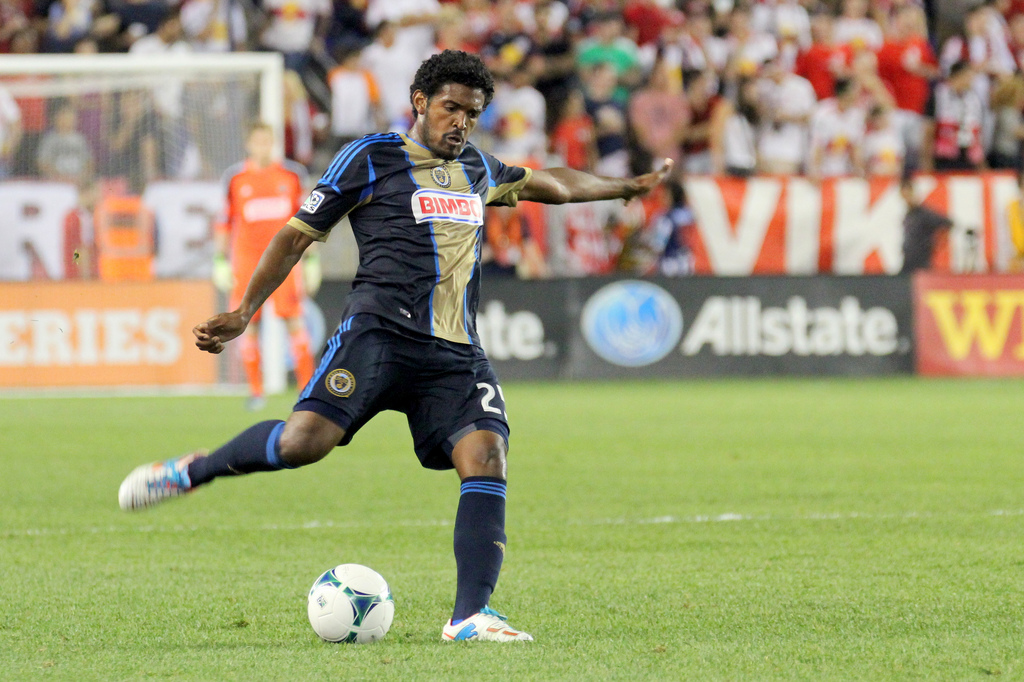 Williams hits one towards goal…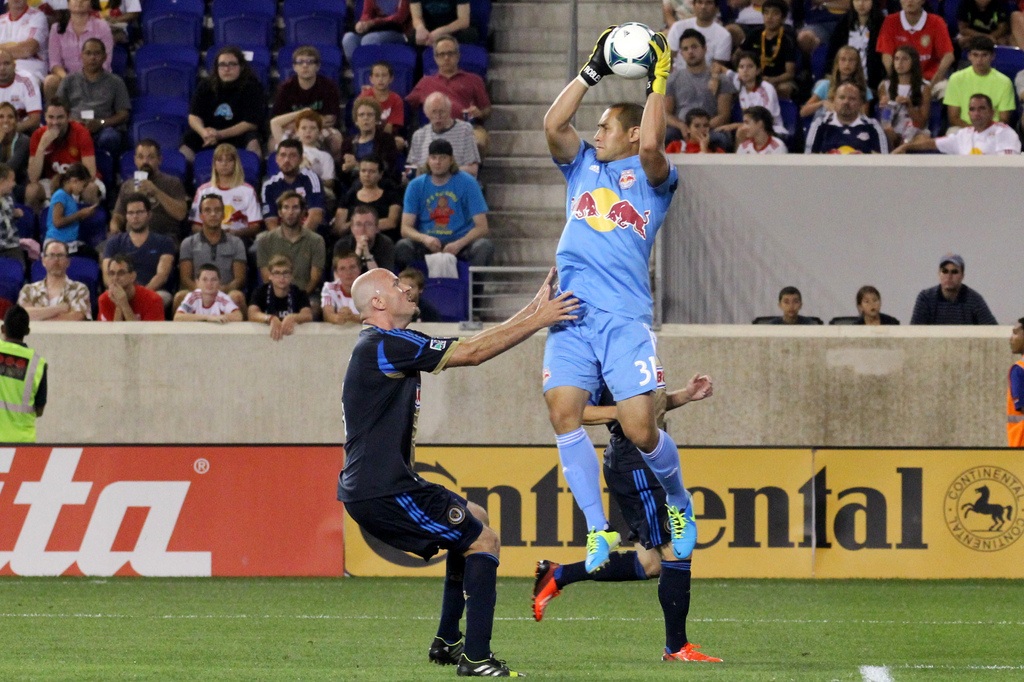 …but Luis Robles get there before Casey.
Fabinho sends in a cross.
Robles punches one out of danger.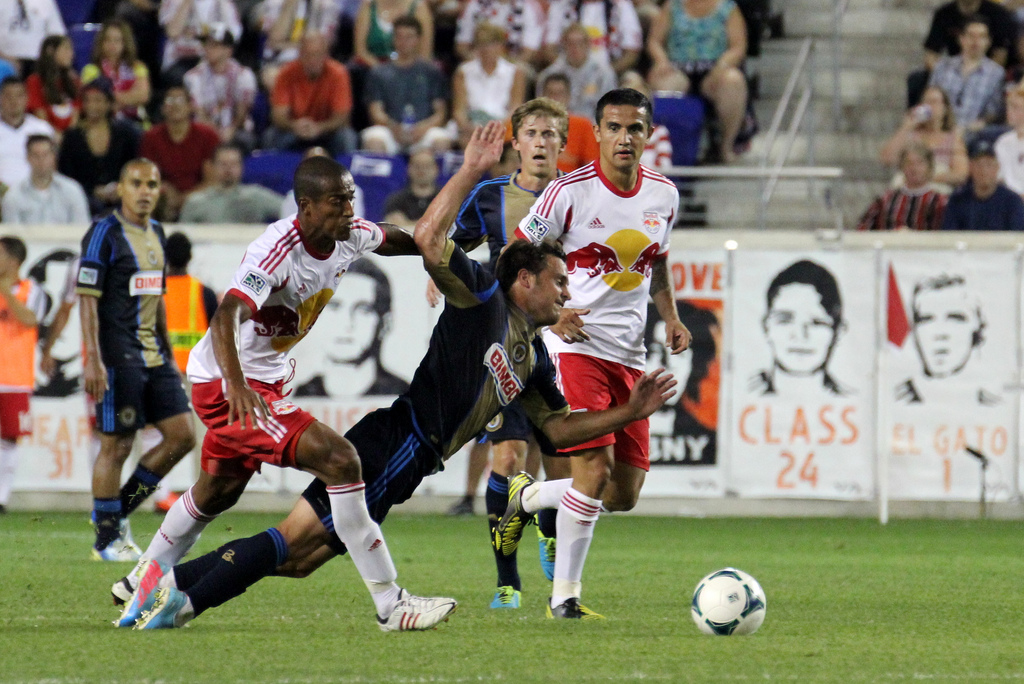 Cruz goes down hard.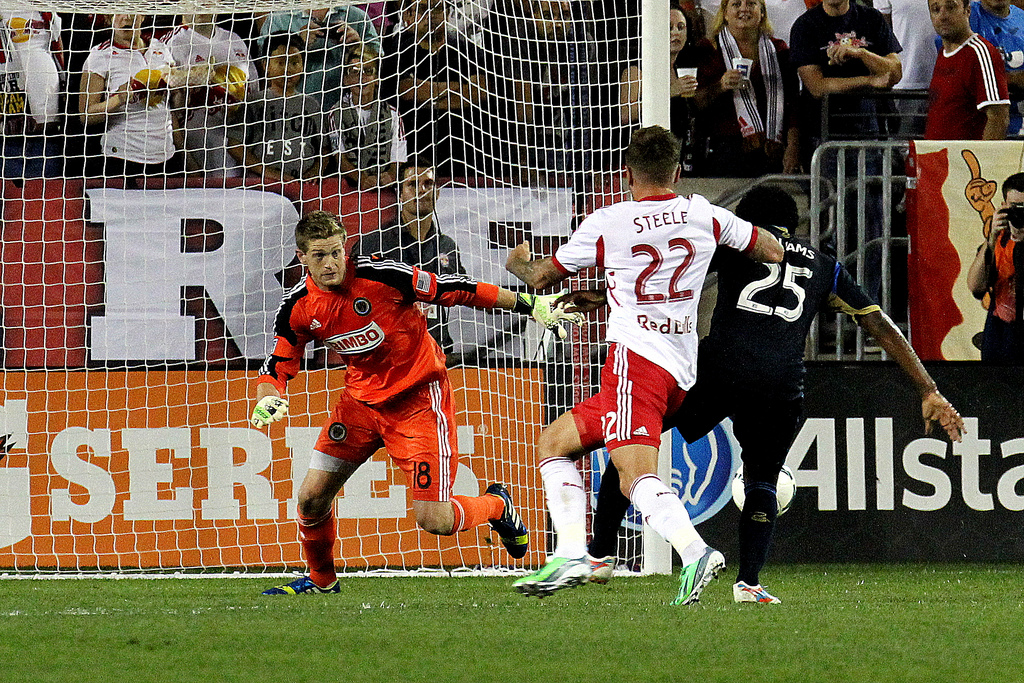 MacMath was aggressive alert to danger.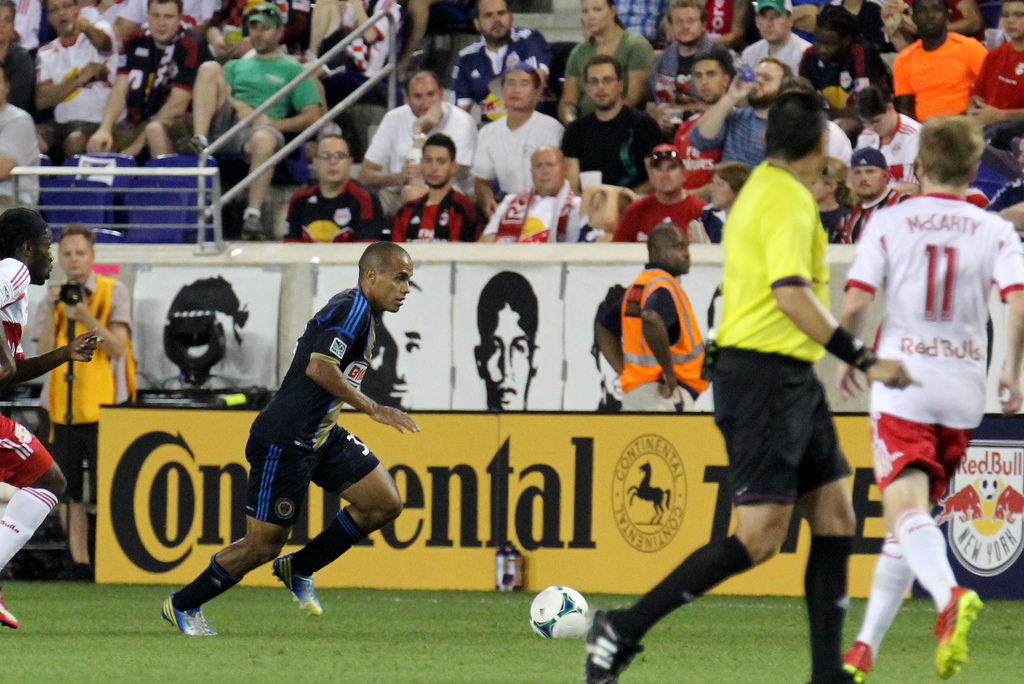 Fabinho moves the ball into open space.
Le Toux's strike rocked the crossbar.
Antoine Hoppenot battles Jamison Olave.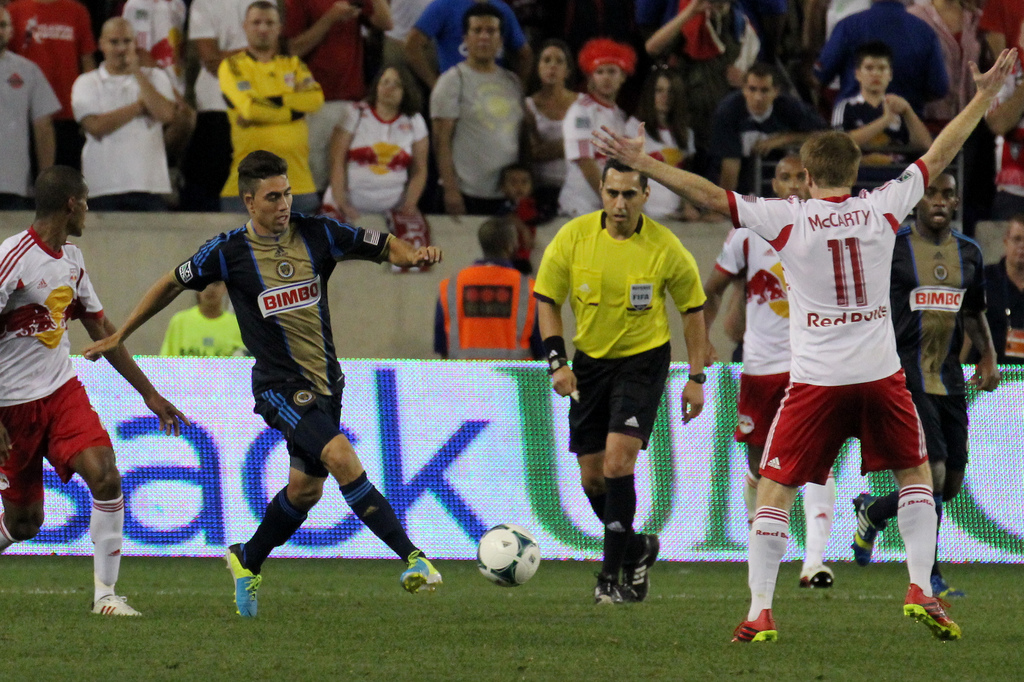 McCarty does jumping jacks as Michael Farfan feeds the wing.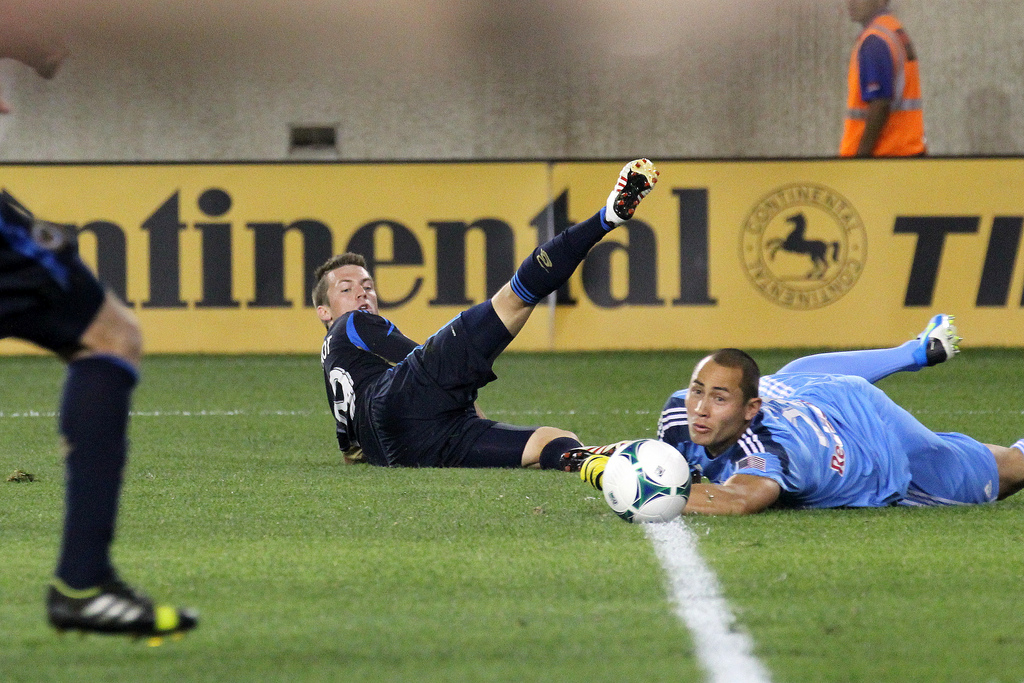 Hoppenot just couldn't get the angle right.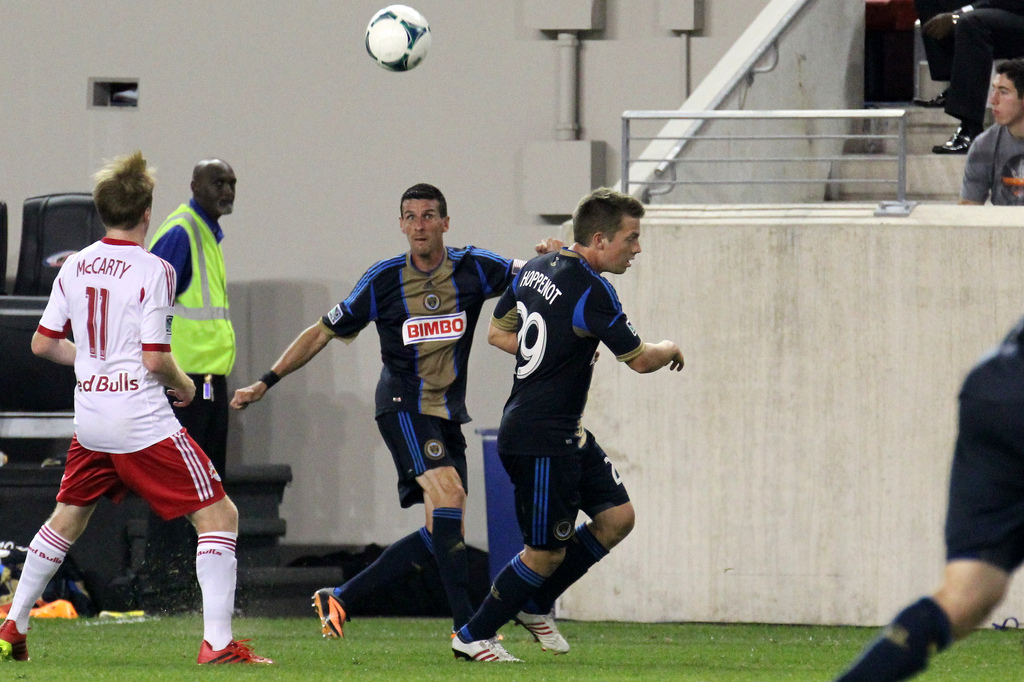 Le Toux knocks one into the middle.
Farfan with an athletic volley up field.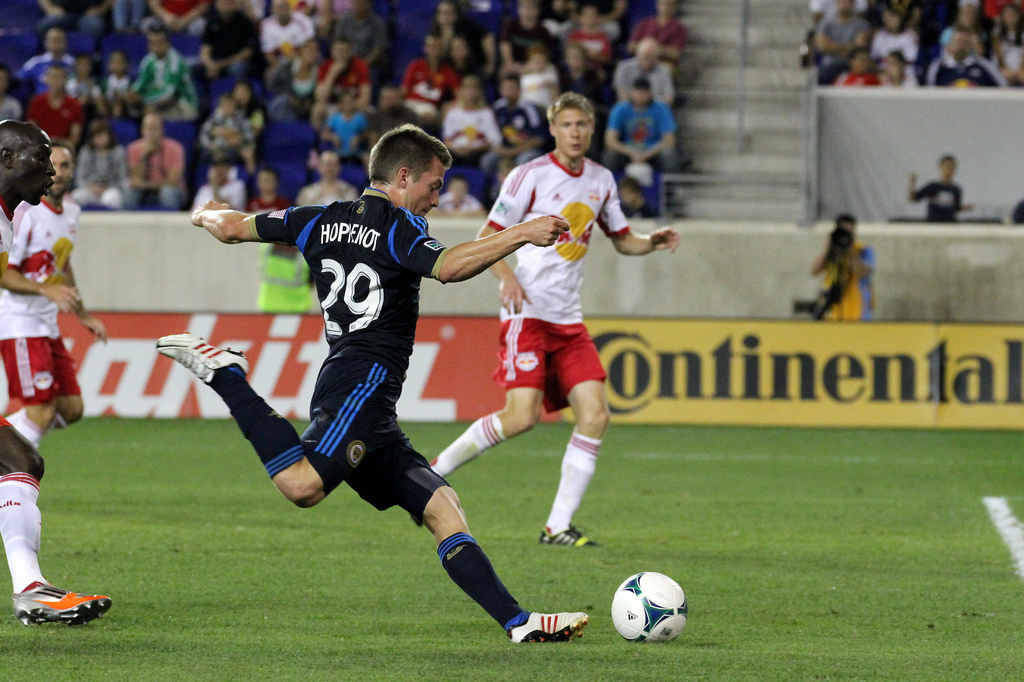 Hoppenot finds space in stoppage time for another strike.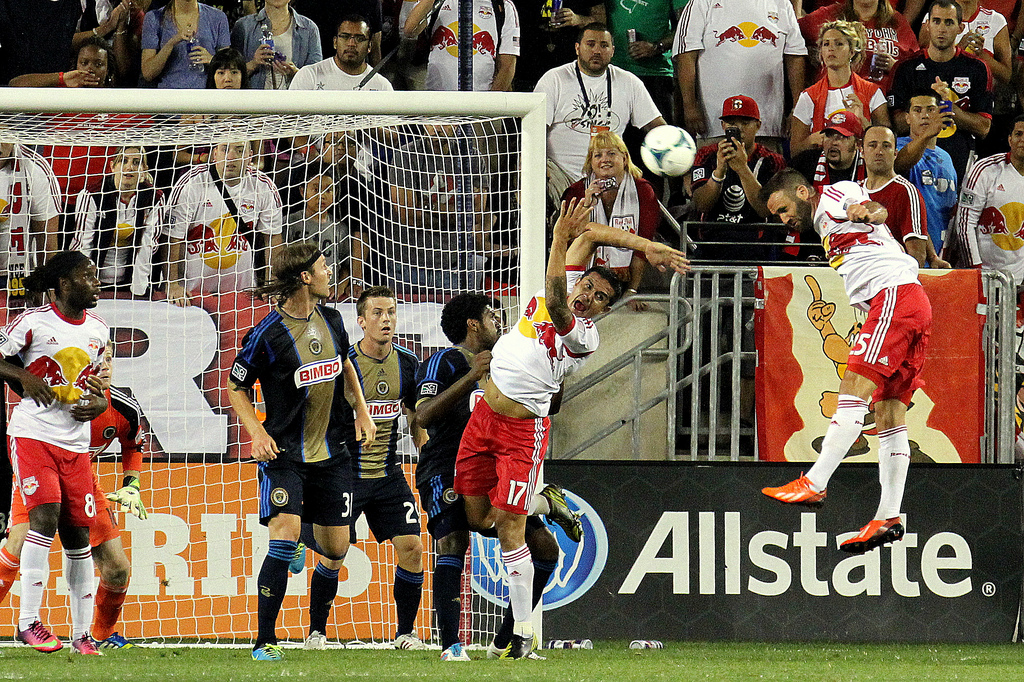 Brandon Barklage with a late header that ended up in the arms of MacMath.
Aaron Wheeler tracks down a pass up the wing.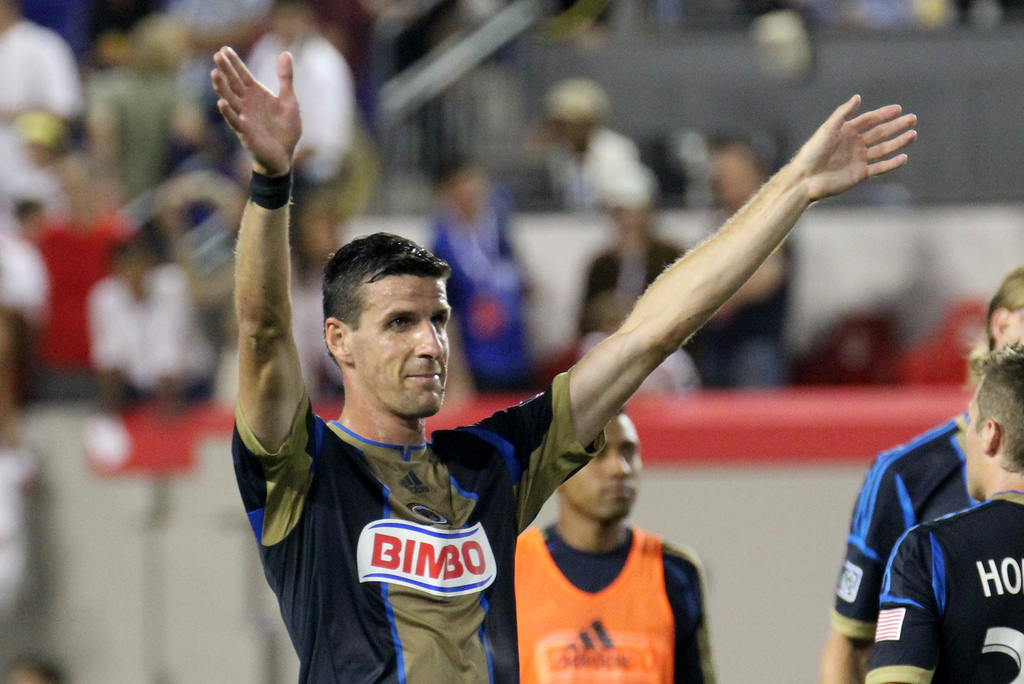 Le Toux thanking the Sons of Ben for making the trip up I-95.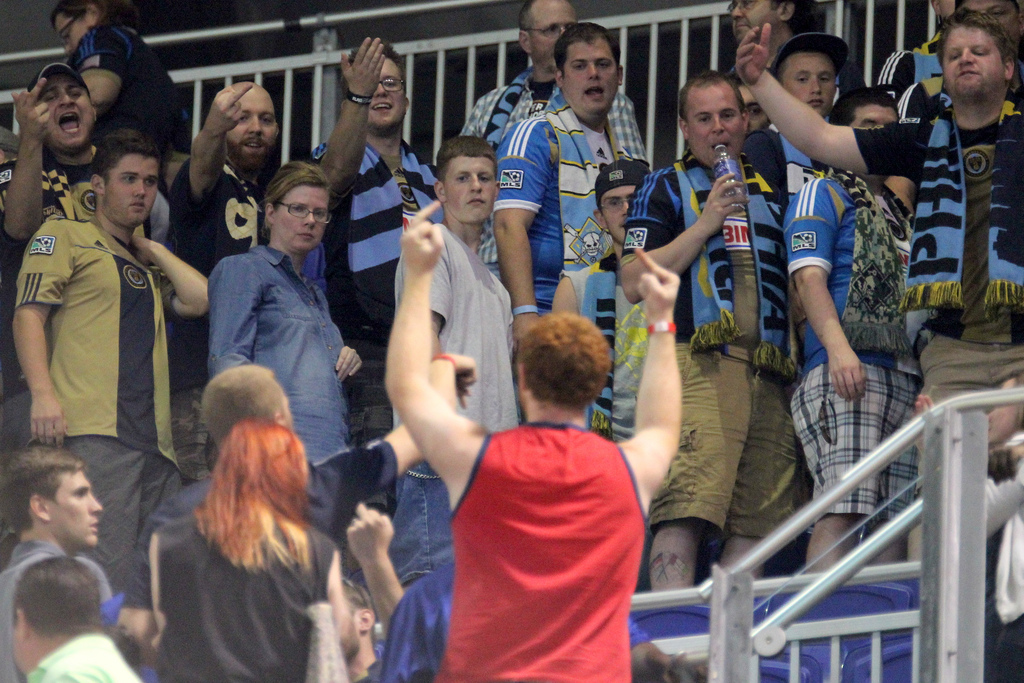 And even a Red Bull fan wanted to thank them.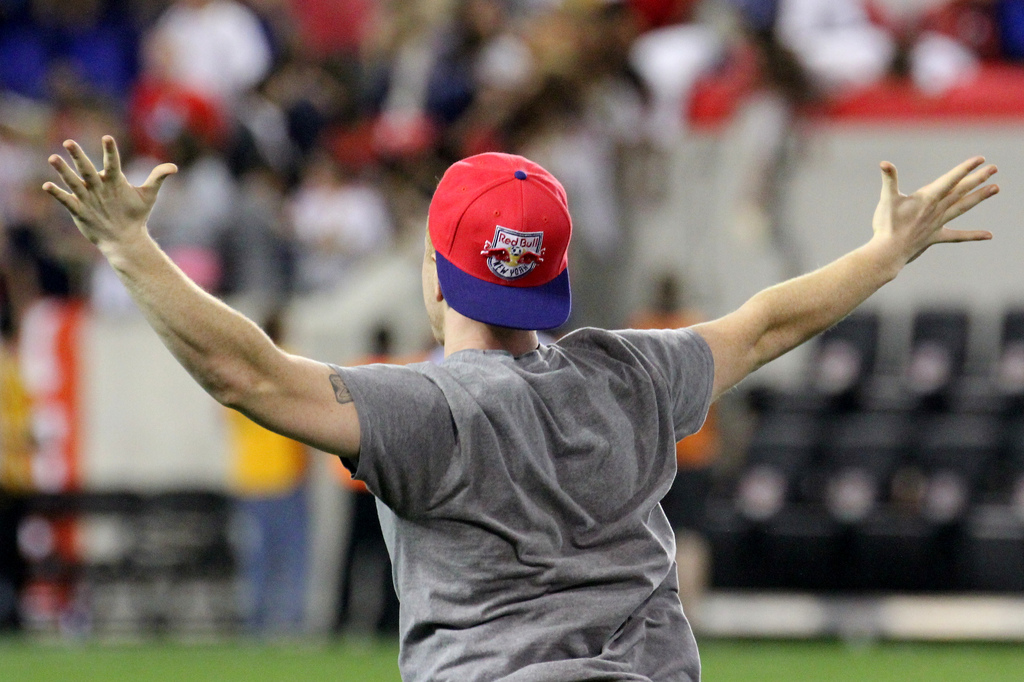 At least this pitch invader kept his clothes on as he ran away from security.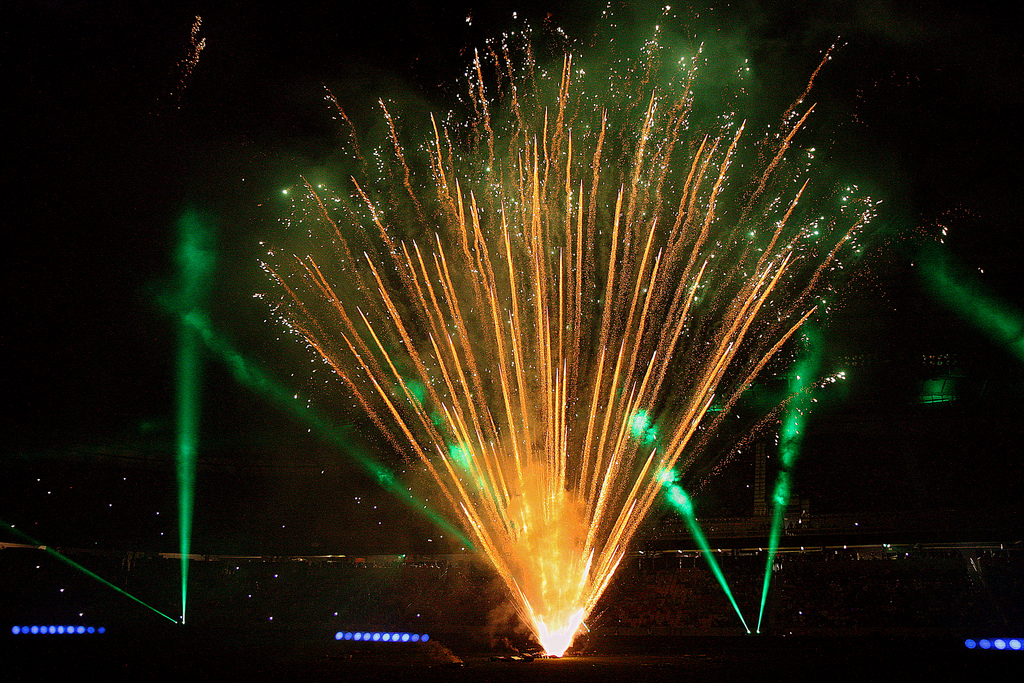 After the game the Red Bulls had a nice firework display.
For more photos, check out Paul's Flickr page and feel free to leave comments.