PSP photographer Paul Rudderow was on hand Saturday night as the Philadelphia Union started out a little slow but finished with a 2-0 victory over the visiting DC United. Here's a look at what he saw.

The starting teams take to the pitch at PPL Park.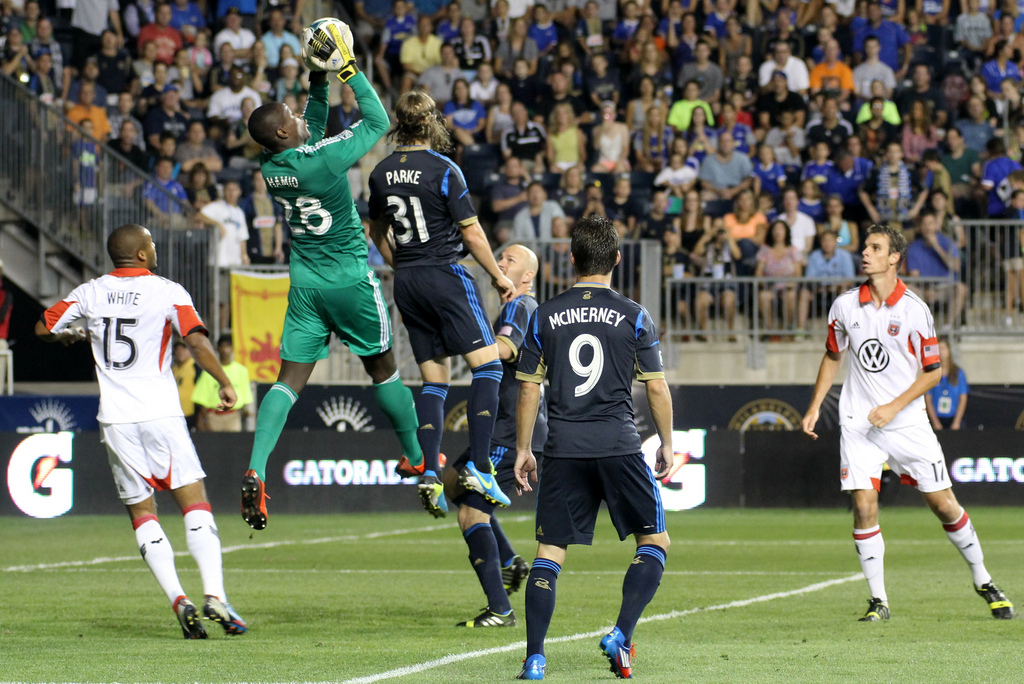 Jeff Parke getting into the offense early.
Fábio Alves "Fabinho" had a solid game with some nice runs.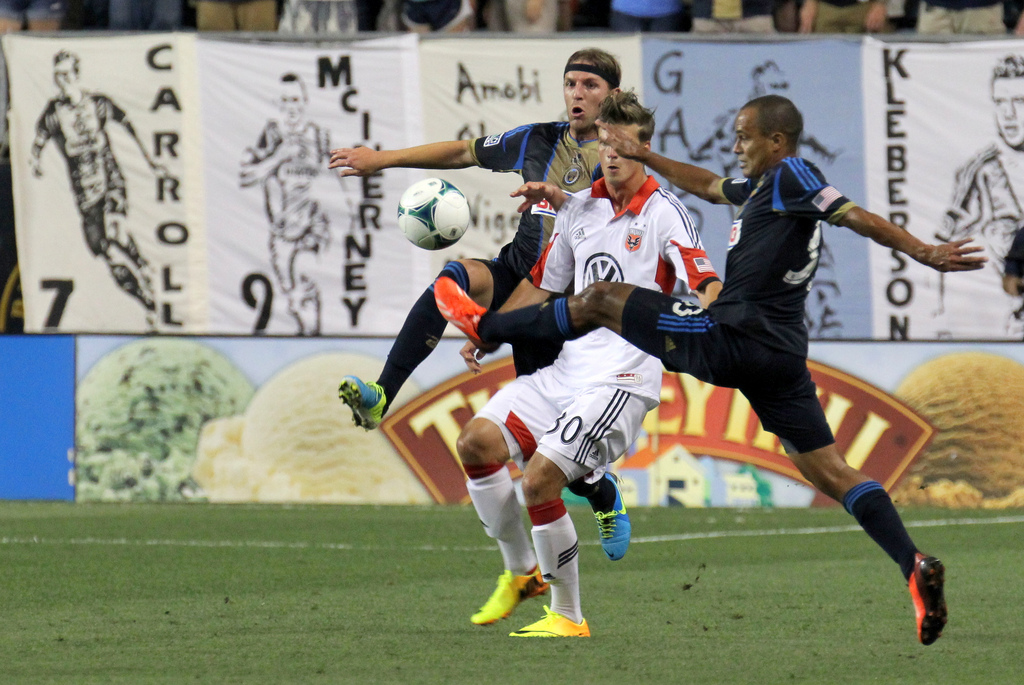 Conor Doyle gets sandwiched between Parke and Fabinho.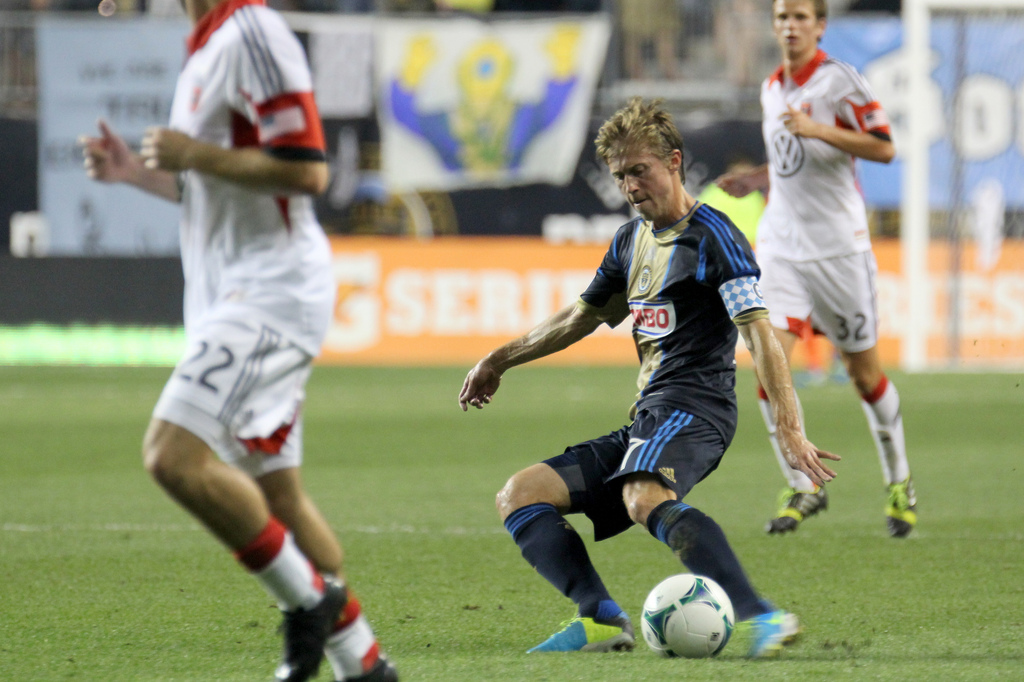 Brian Carroll with solid play all night.
Jack McInerney moves the ball forward with his head.
Conor Casey penetrates the defense.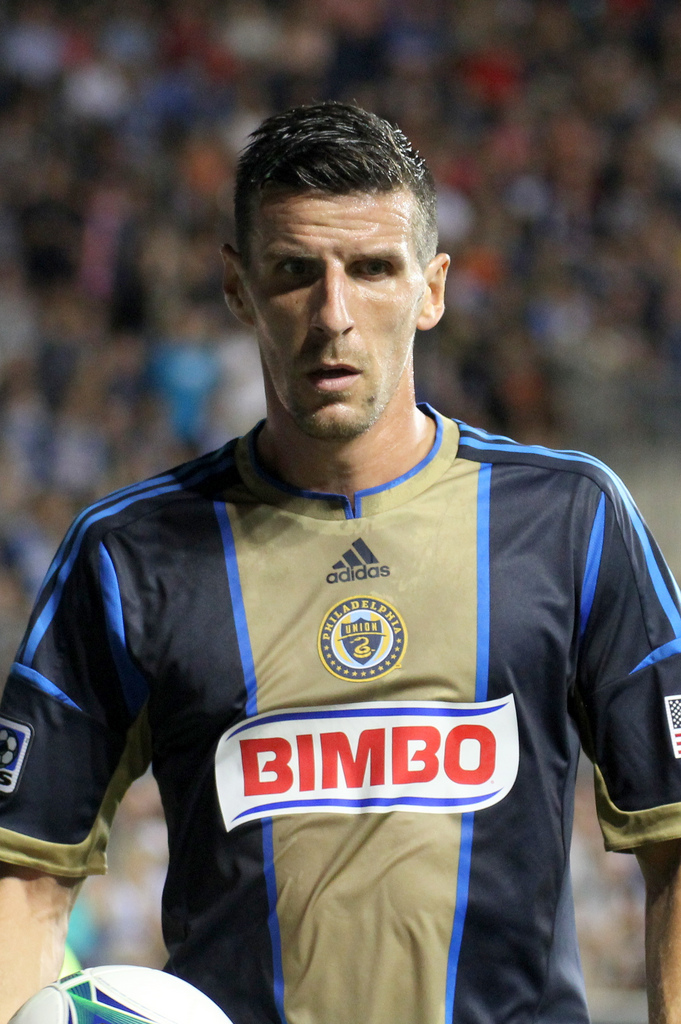 Sebastien Le Toux was busy taking corners most of the night.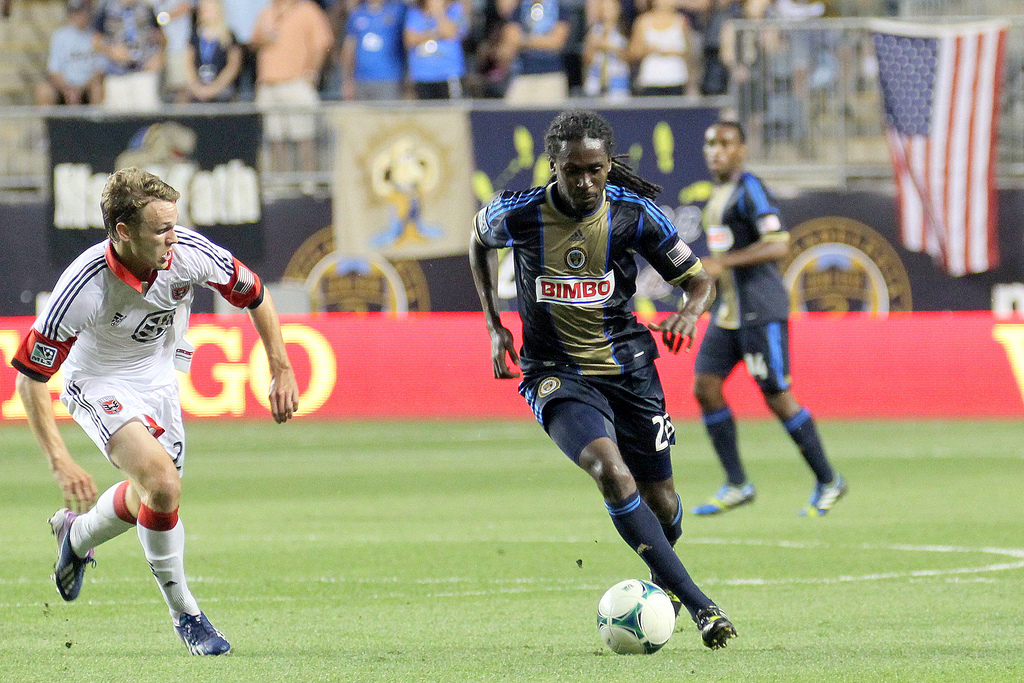 Keon Daniel was forceful through the middle.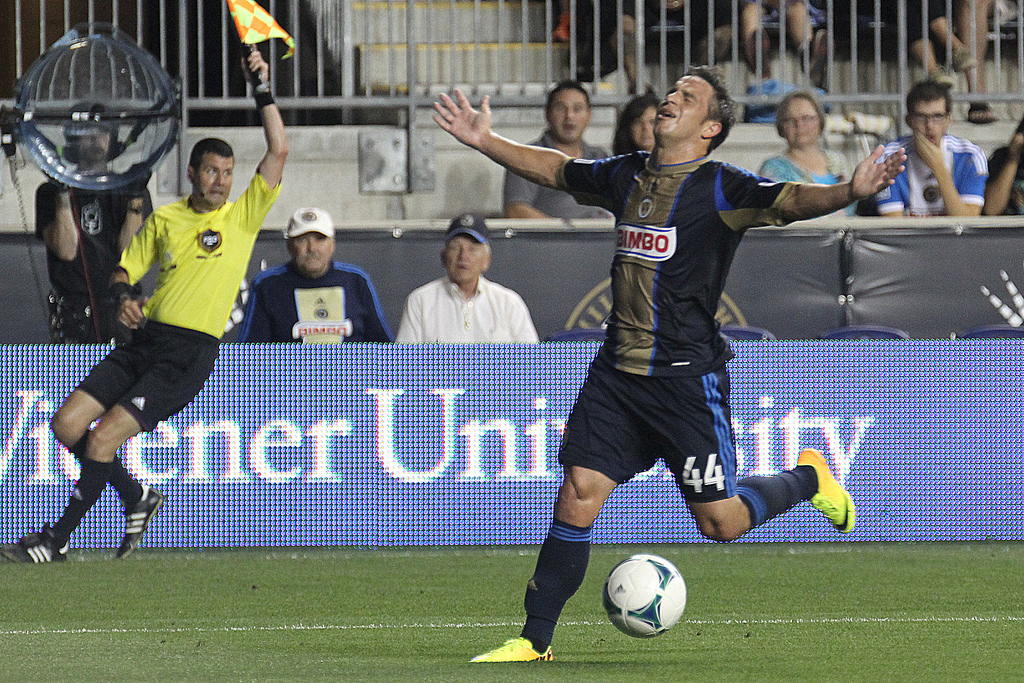 It looked like it was going to be one of those nights.
Le Toux bringing up the ball.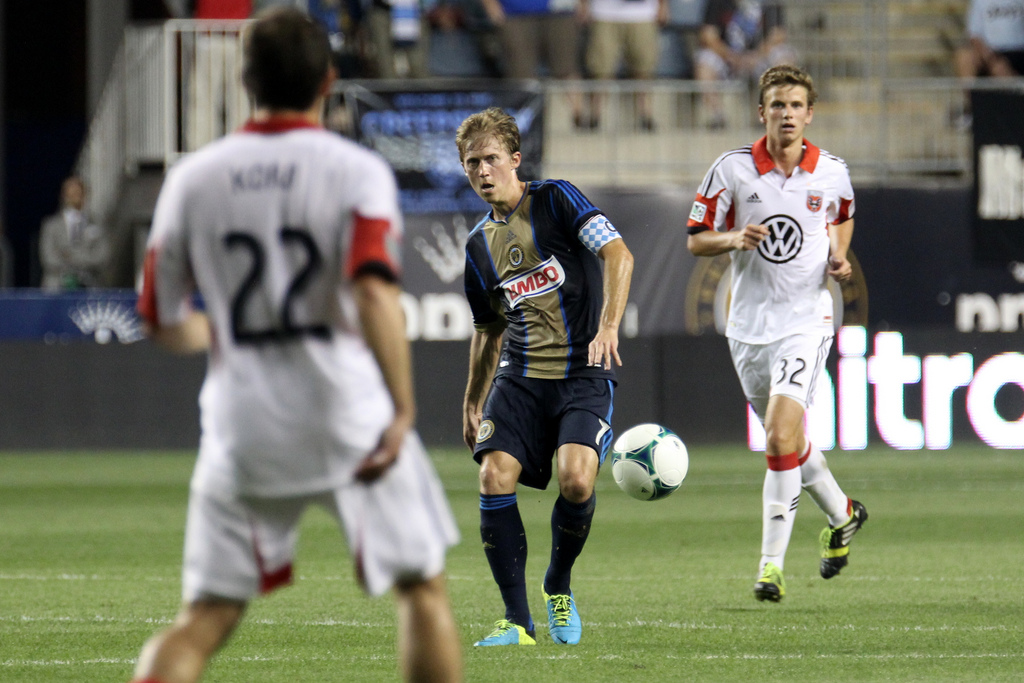 Carroll hitting one up the middle.
Casey poking in his first goal of the night.
Bill Hamid taking a walk after the Union's first goal.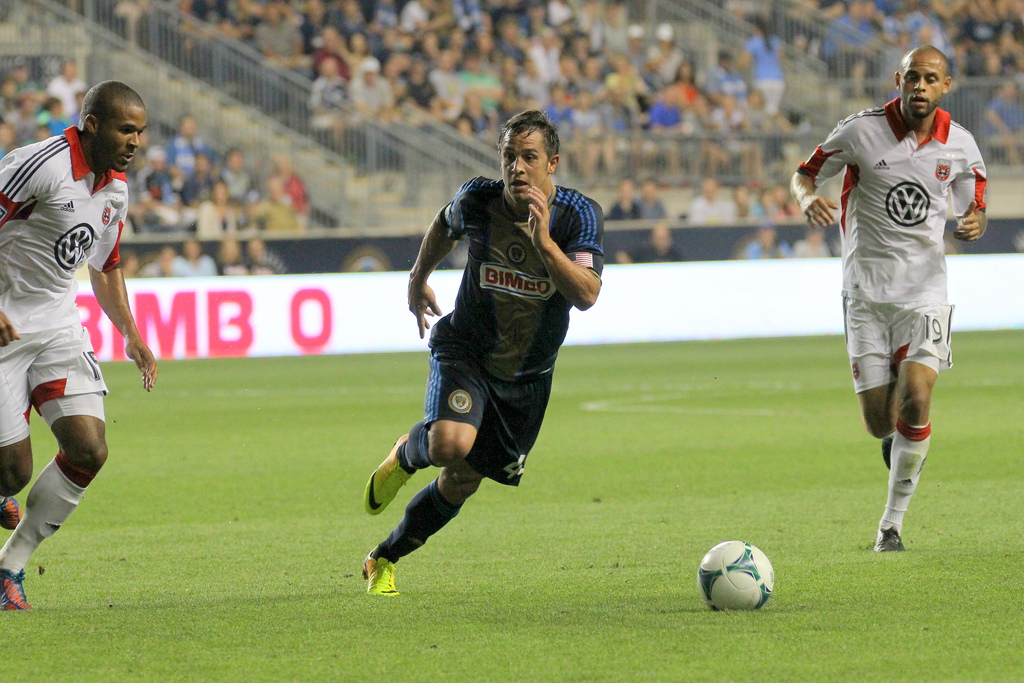 Danny Cruz moving into open space.
Casey and McInerney looking for the cross.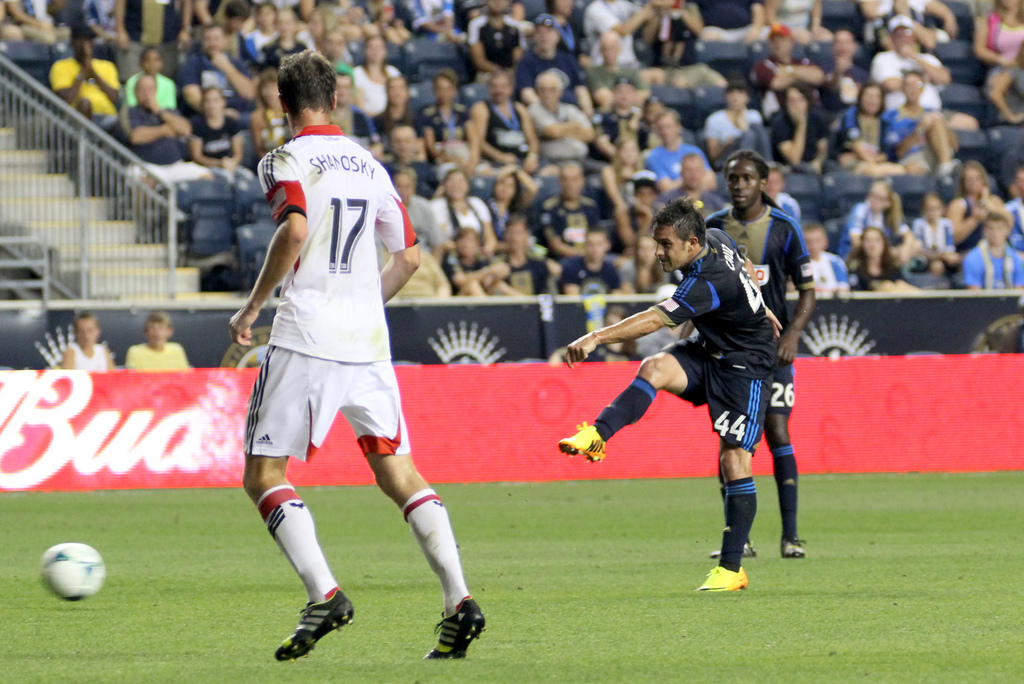 Cruz lets a blast go.
Do you remember the Philadelphia Atoms?
Philadelphia Atoms players from the 1973 Championship team.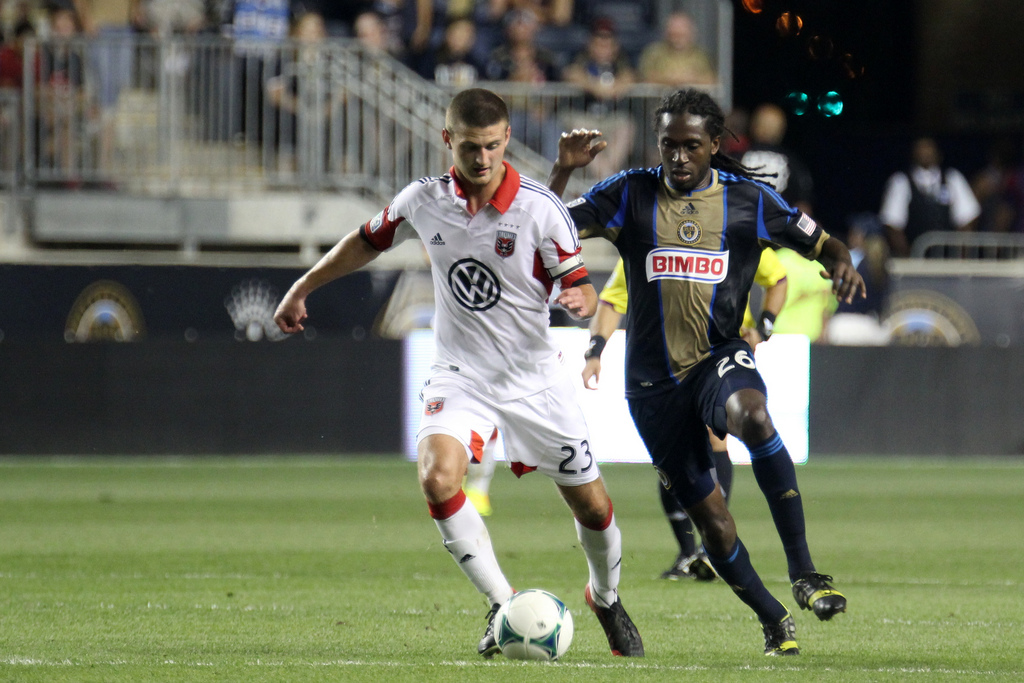 Perry Kitchen shielding off Daniels.
Amobi Okugo pushing forward.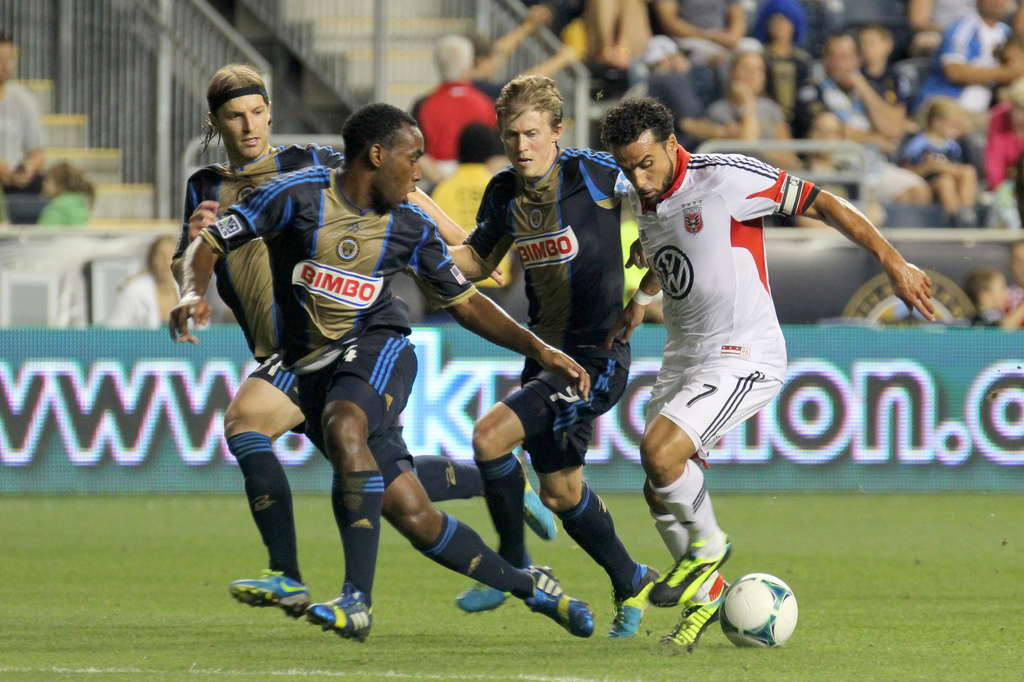 Dwayne De Rosario weaving his way into the eighteen.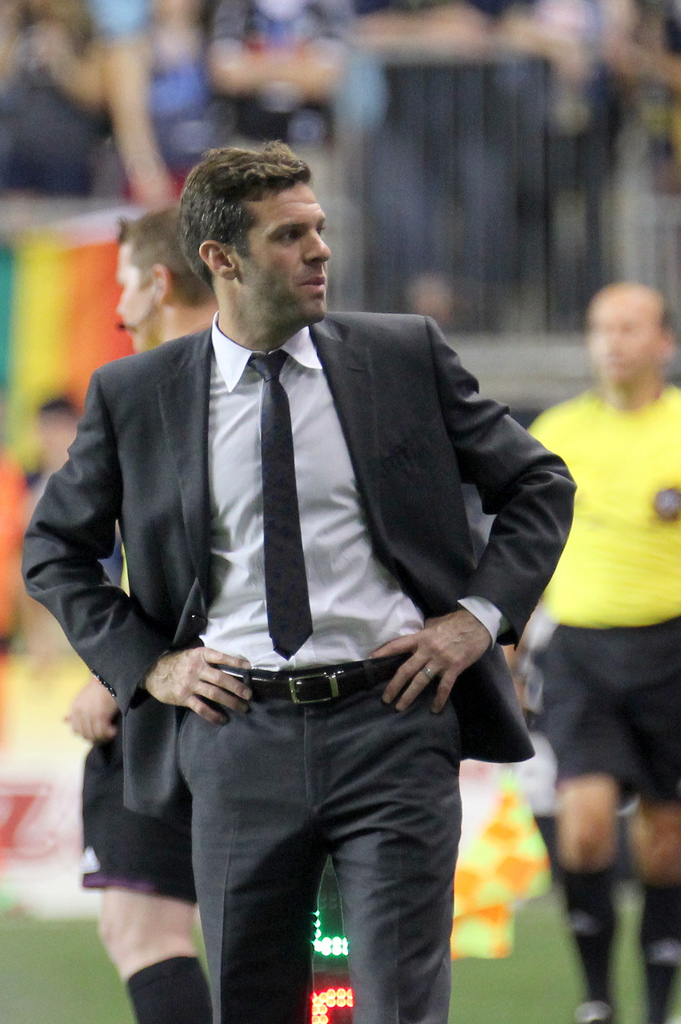 Ben Olsen looked to the bench but couldn't find an answer.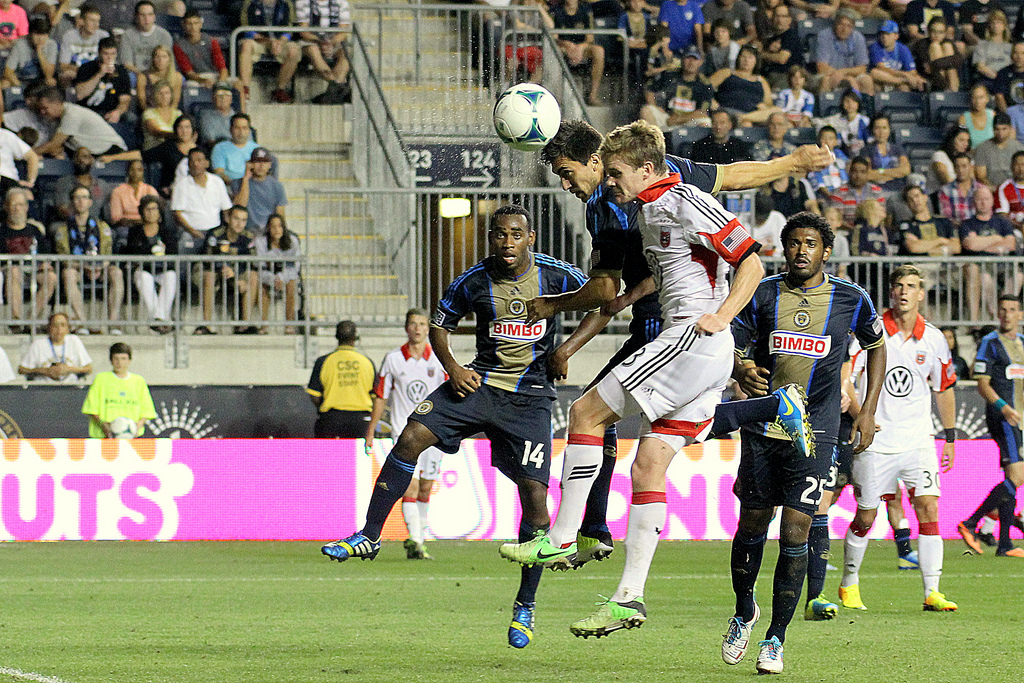 Michael Farfan helping out on defense.
Casey knocked in his second for the night.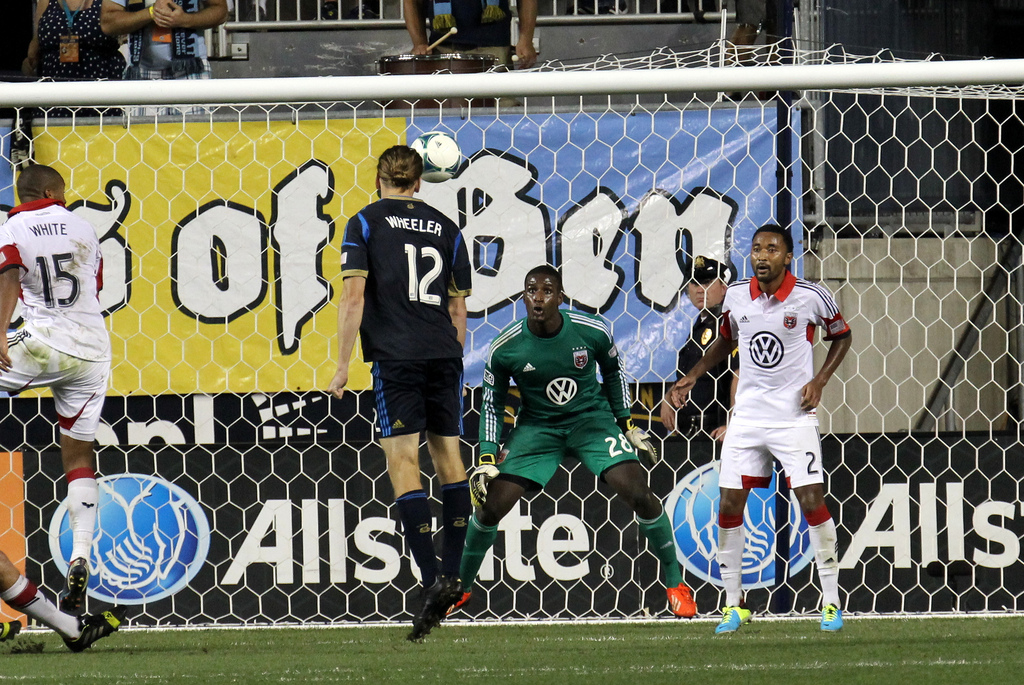 Aaron Wheeler with a nice header on goal.
Parke keeping the center clear.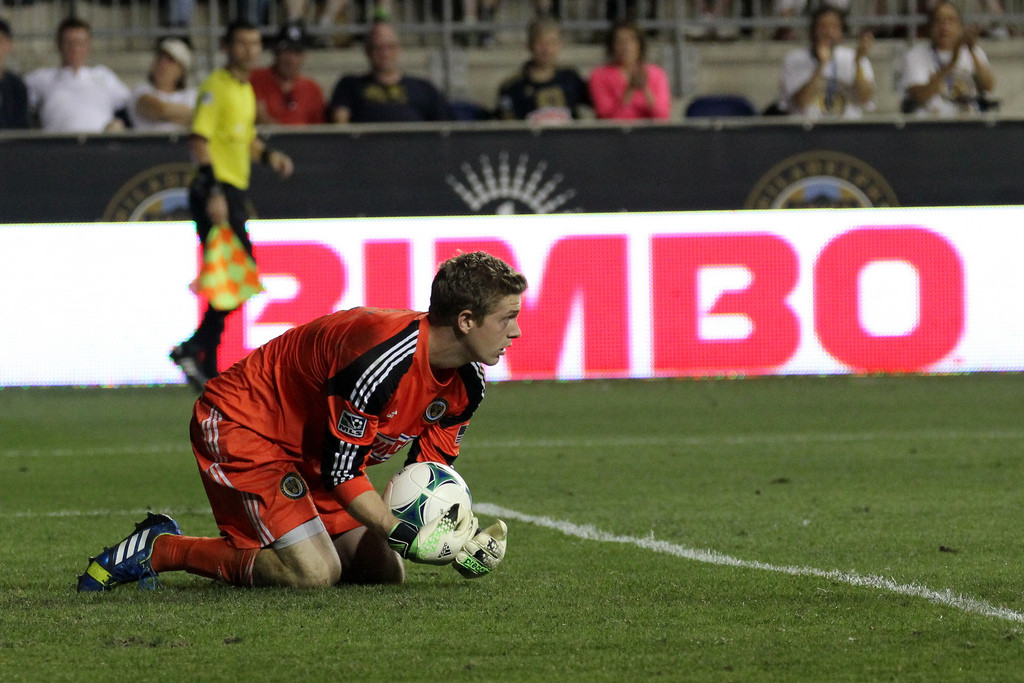 Zac MacMath keeping a clean sheet.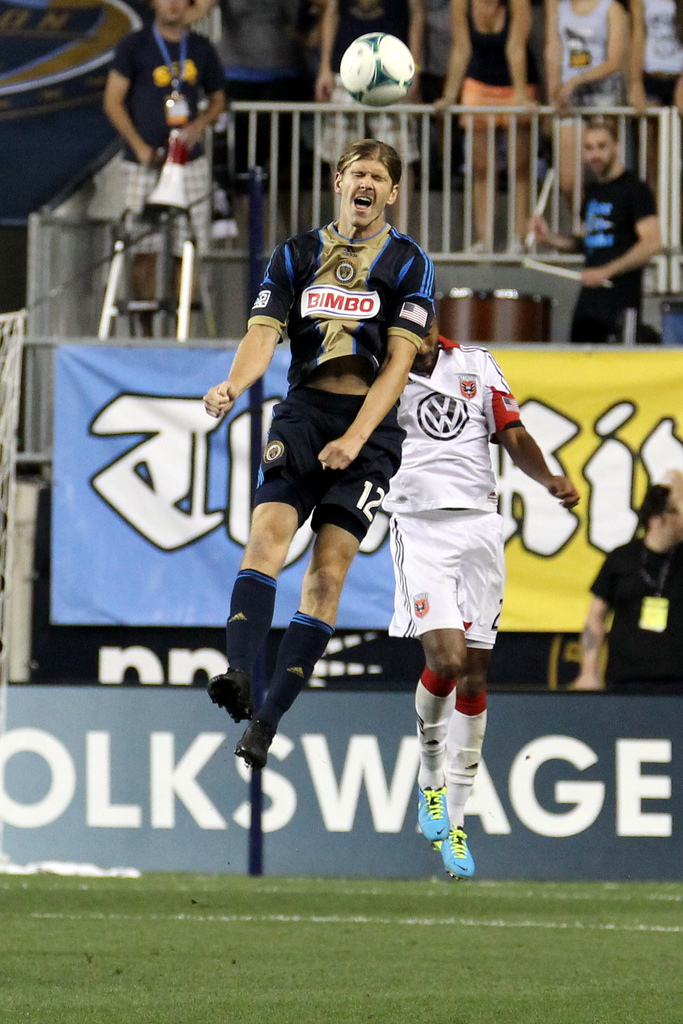 Wheeler worked well in the air.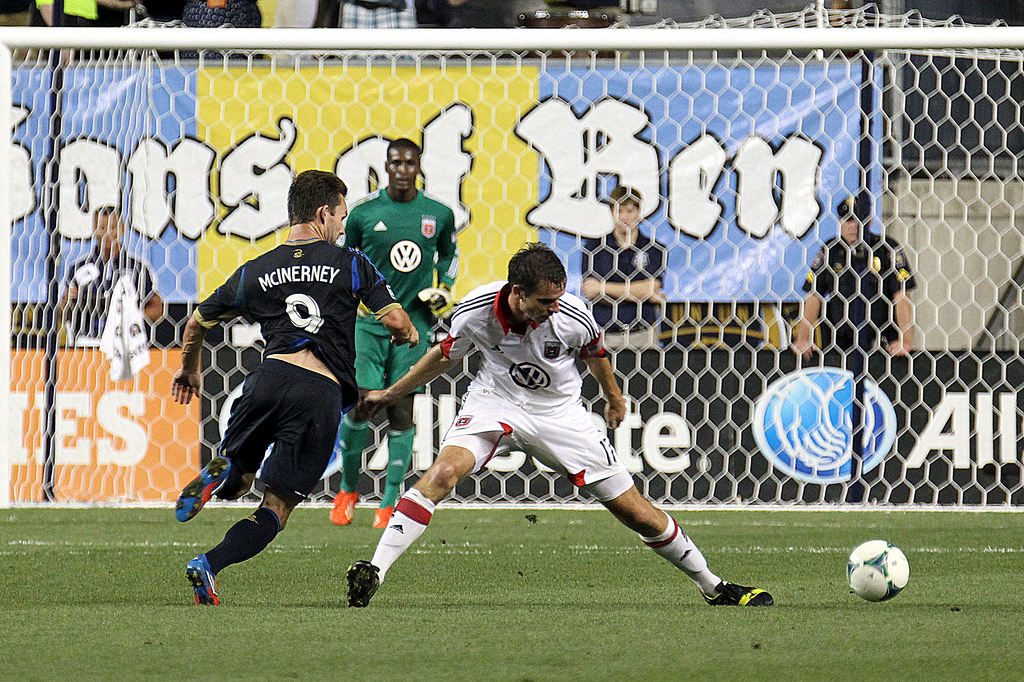 McInerney with a sweet move around Conor Shanosky…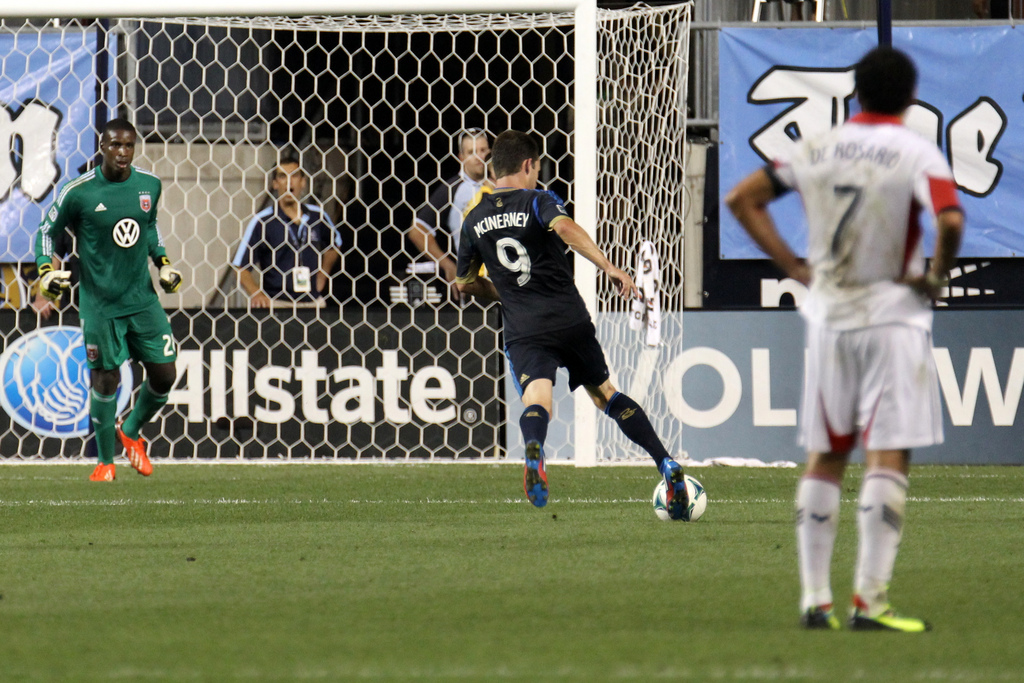 But couldn't find the trigger.
For more photos, check out Paul's Flickr page and feel free to leave comments.