PSP photographer Paul Rudderow was on hand Saturday night as the Philadelphia Union fell 1-2 to visiting Chicago Fire. Here's a look at what he saw.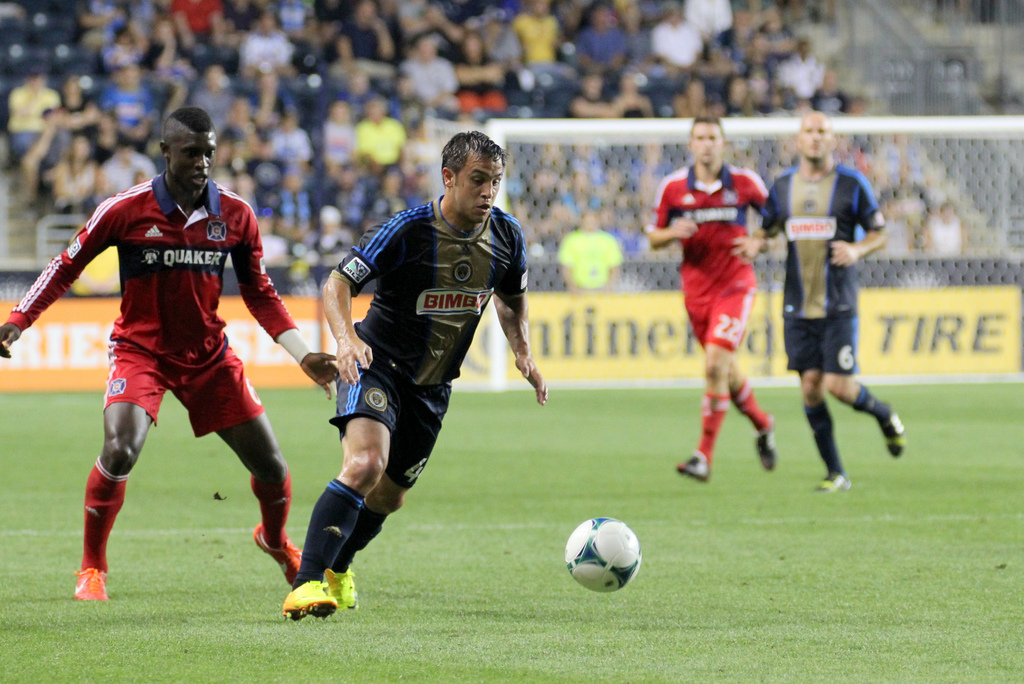 Danny Cruz with an early bust of speed.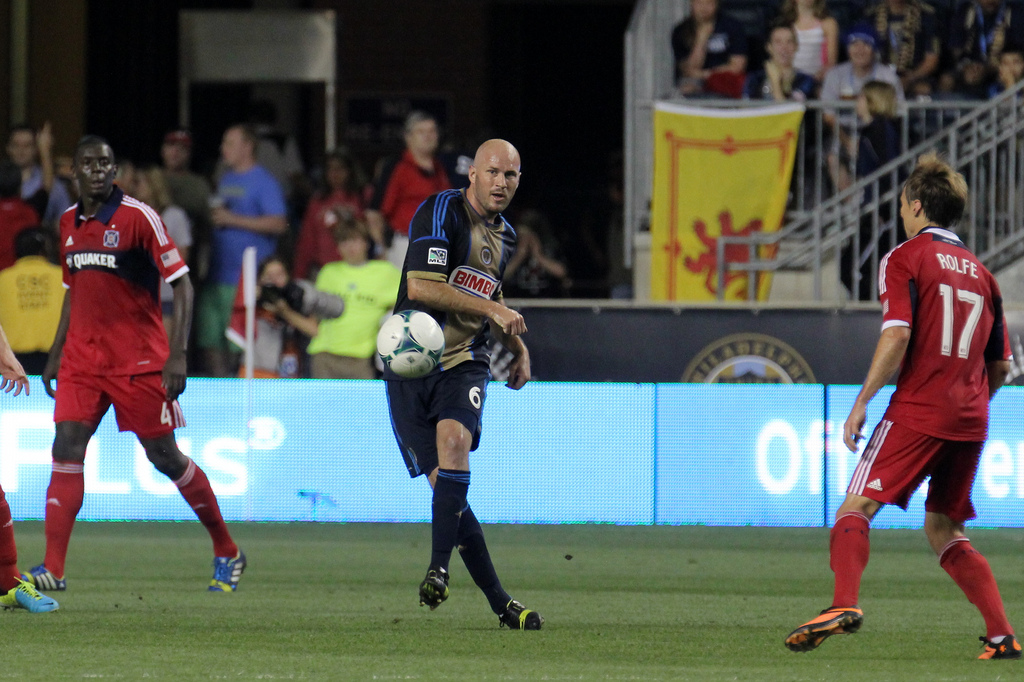 Conor Casey hits one down the middle.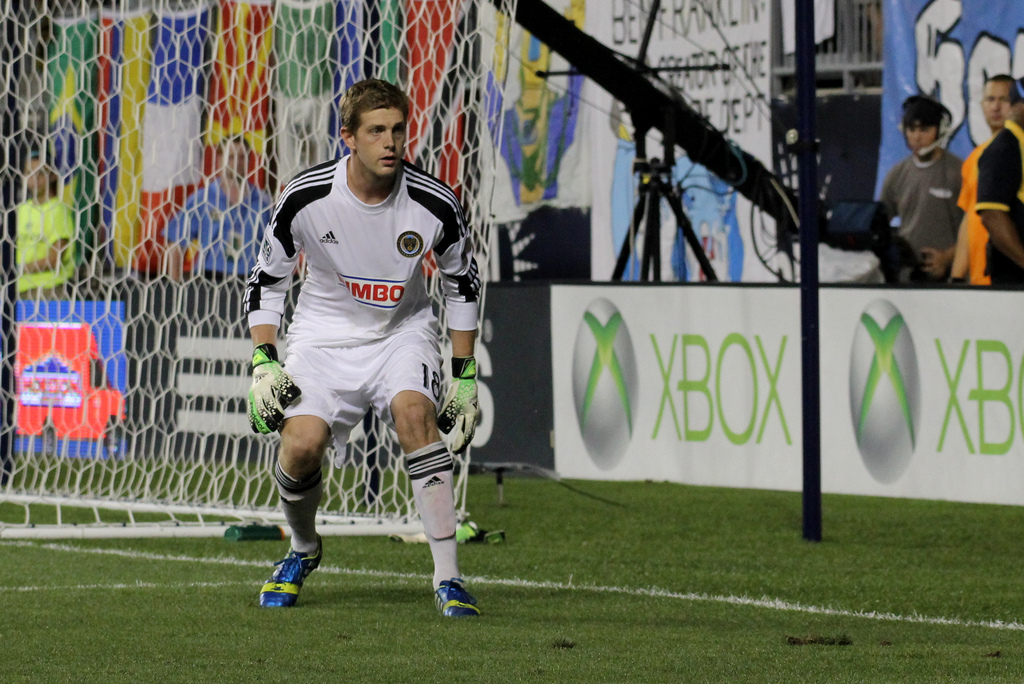 Zac MacMath at the ready.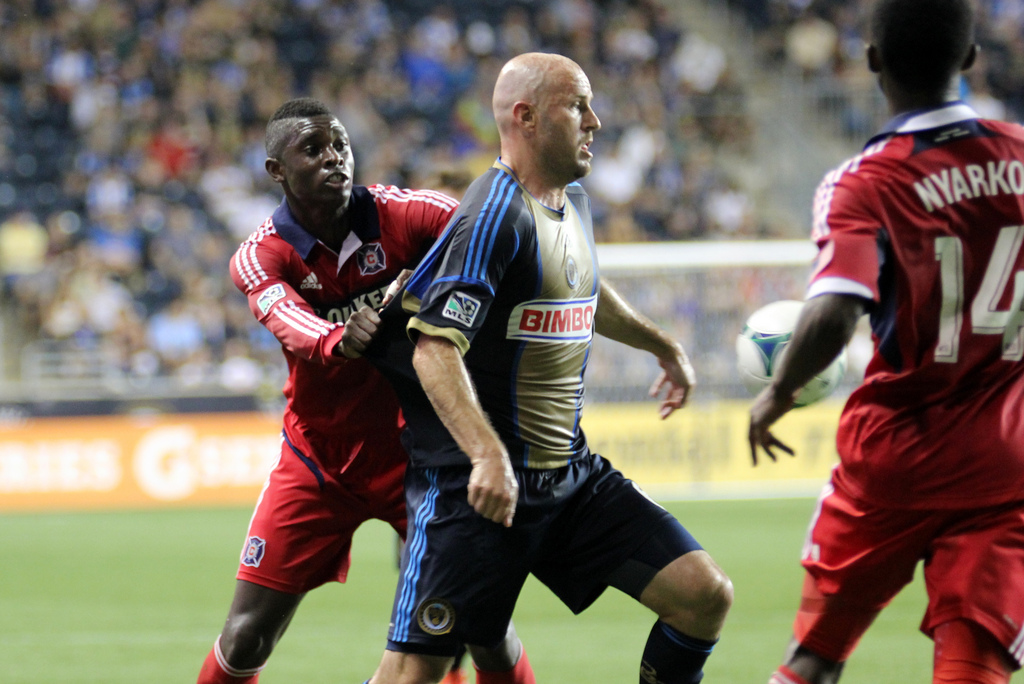 Just a little two handed tug to slow Casey down.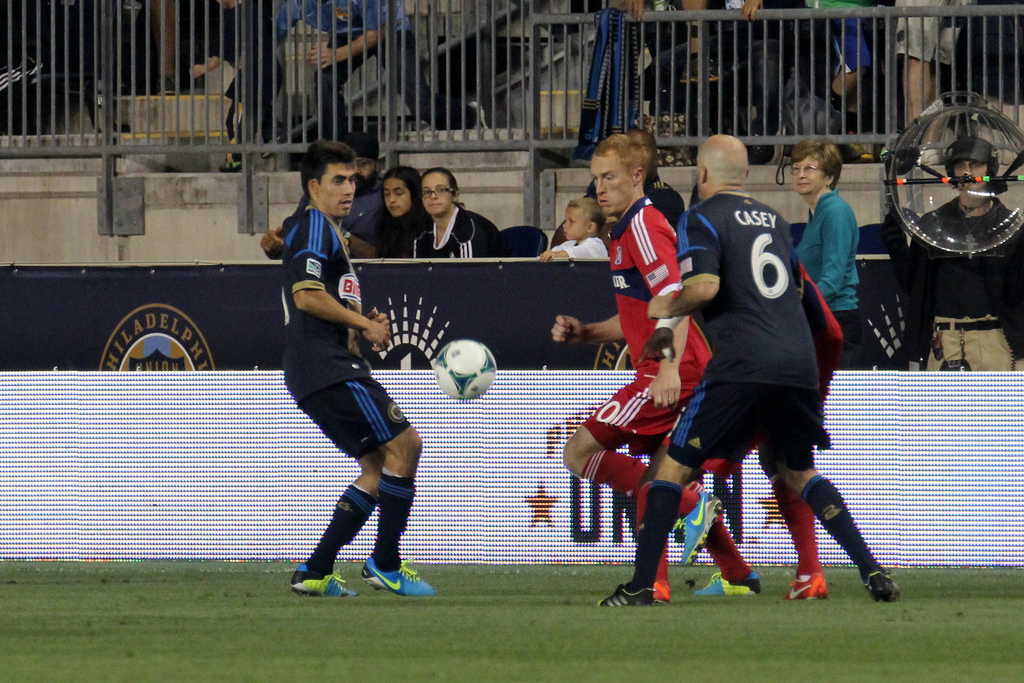 Local product Jeff Larentowicz looks to split Casey and Farfan.
Brian Carroll tries a header in traffic.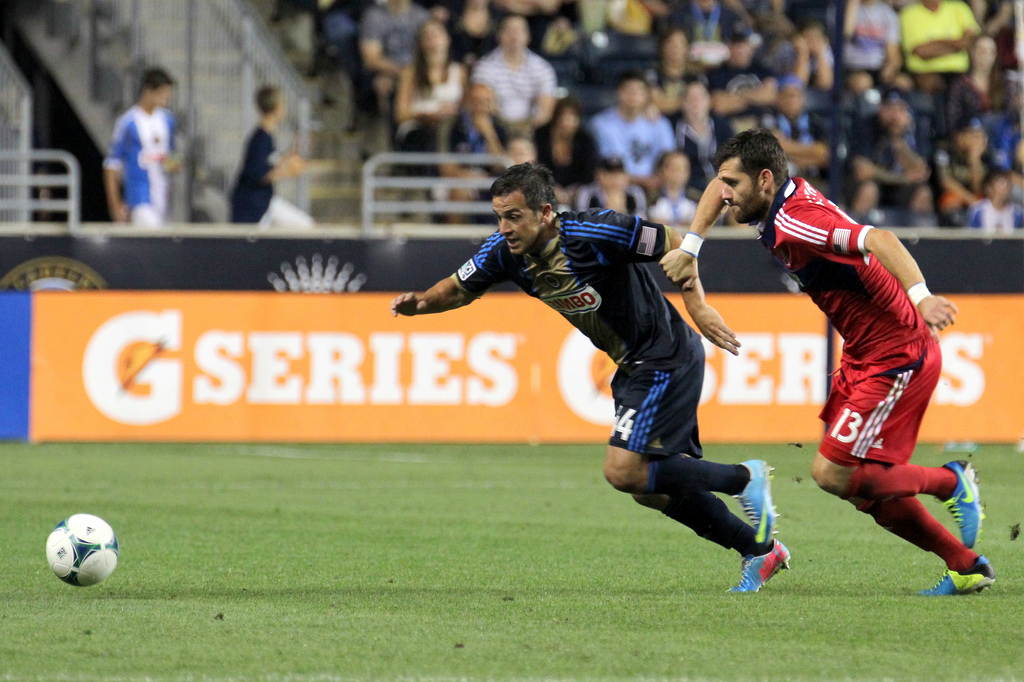 Cruz fighting for position on Gonzalo Segares.
Sebastien Le Toux tries a cross into the middle.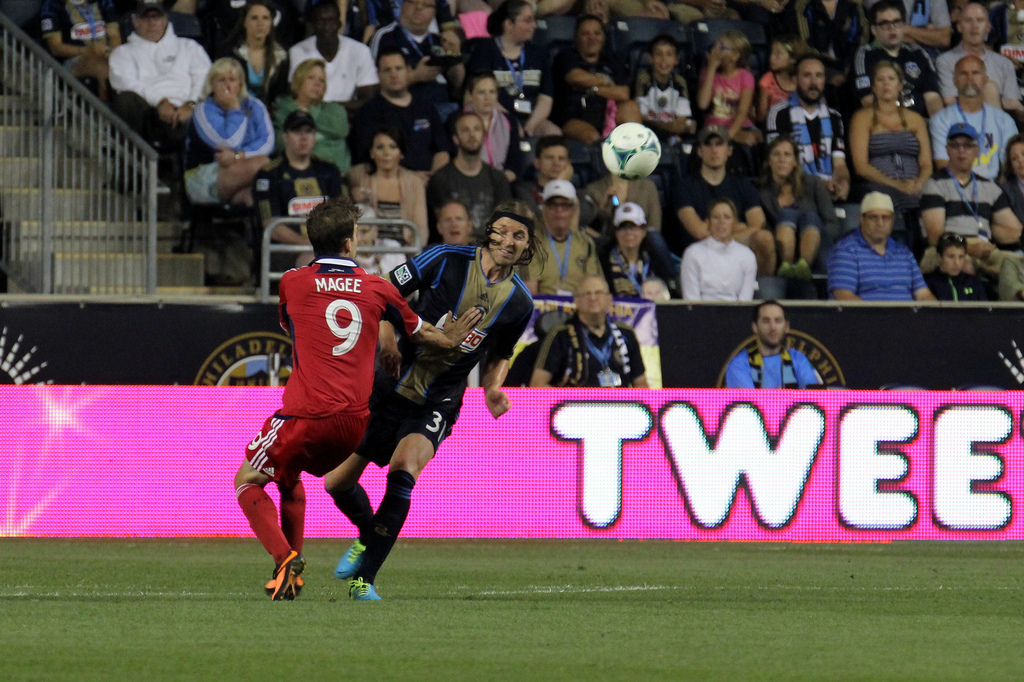 Jeff Parke heads clear as Mike Magee arrives.
Looks like former Union player Bakary Soumare got more than just the shirt.
Sheanon Williams get mugged in the box…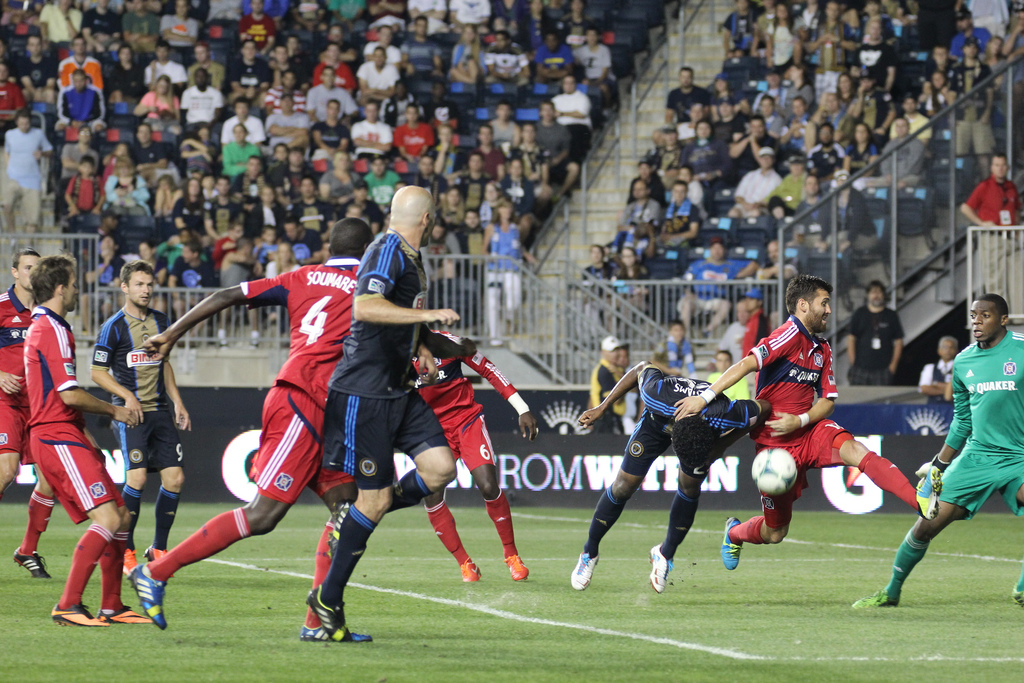 …thrown to the ground…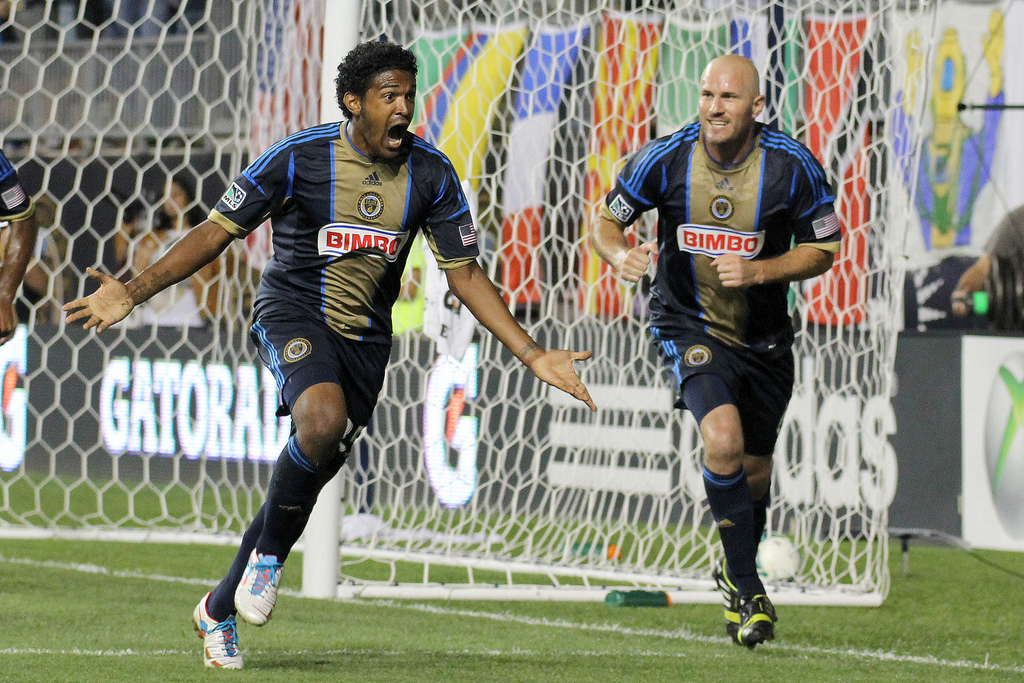 …and still scores a goal!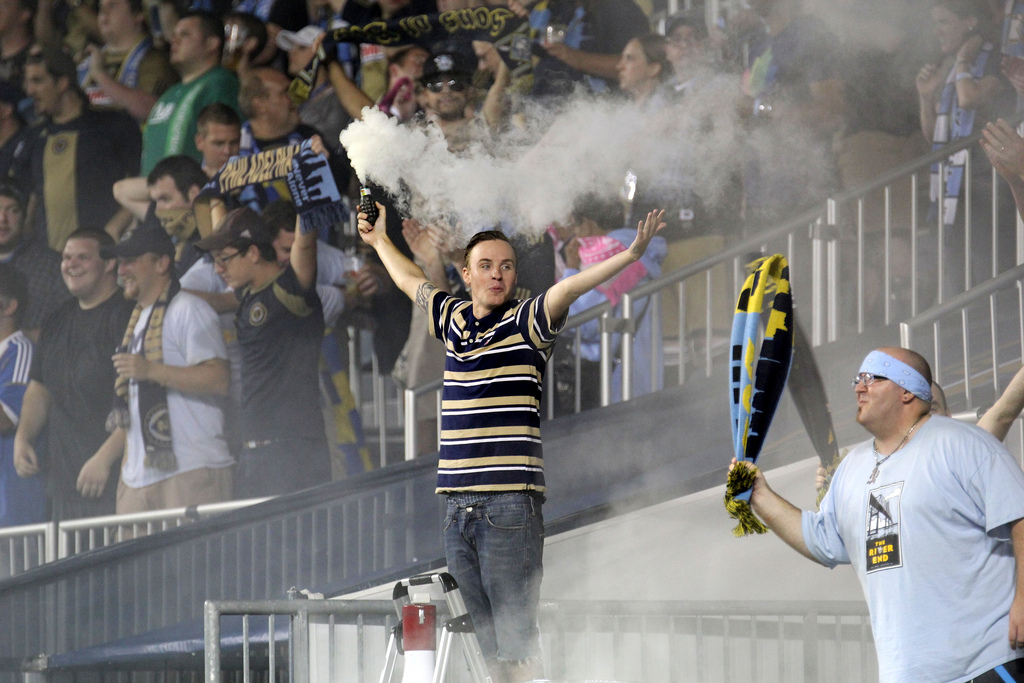 The only kind of smoking that is good for you!
Soumare heads clear.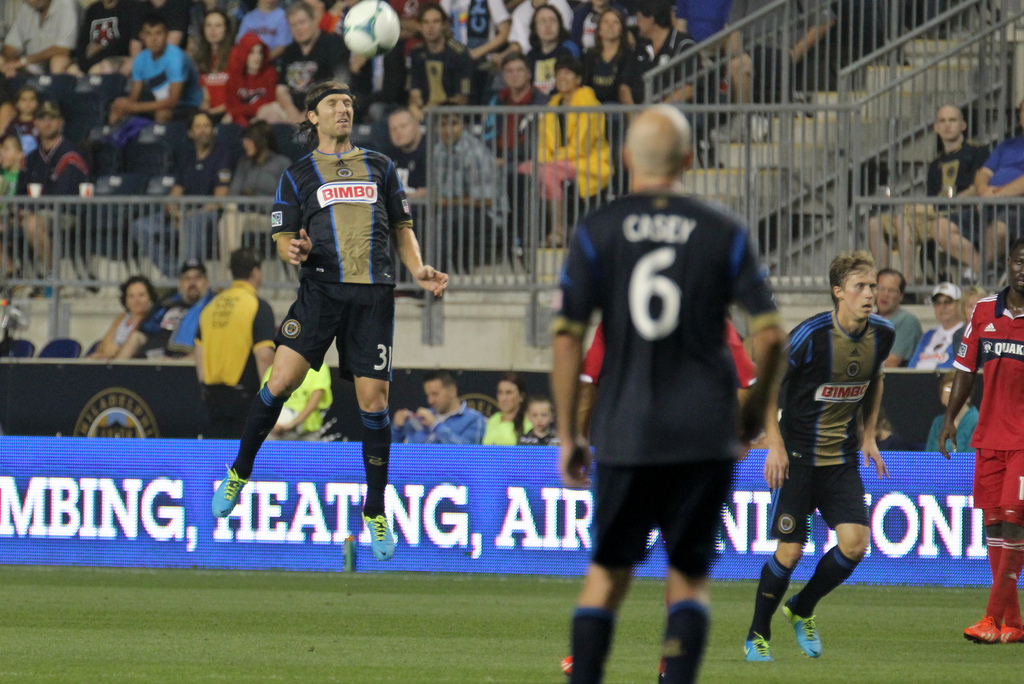 Parke rises to keep the ball in the offensive half.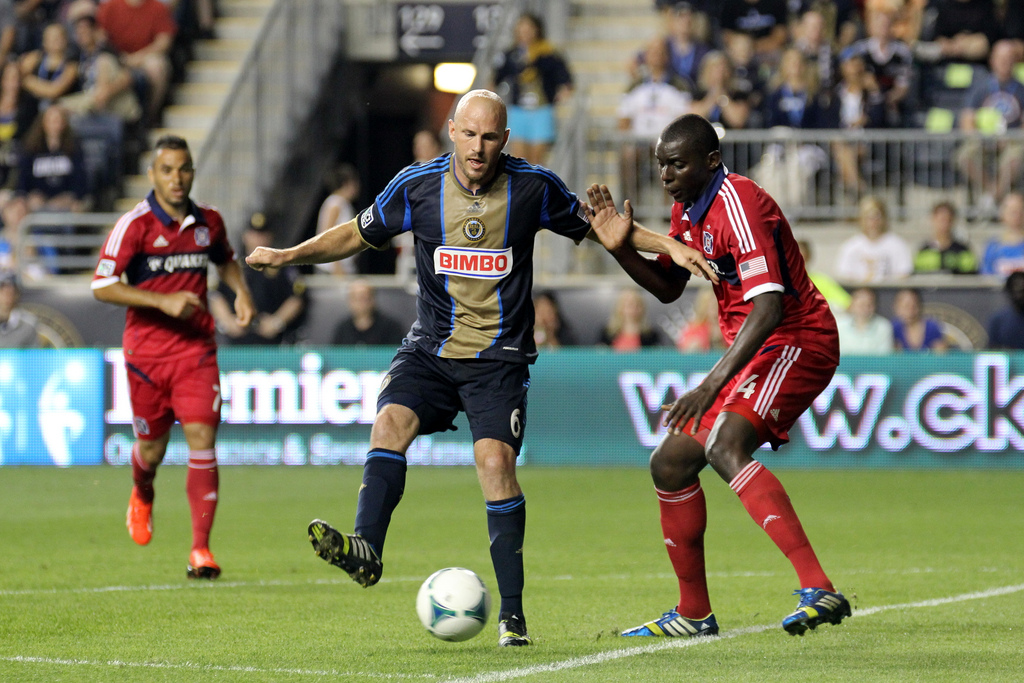 Casey makes a move on Soumare.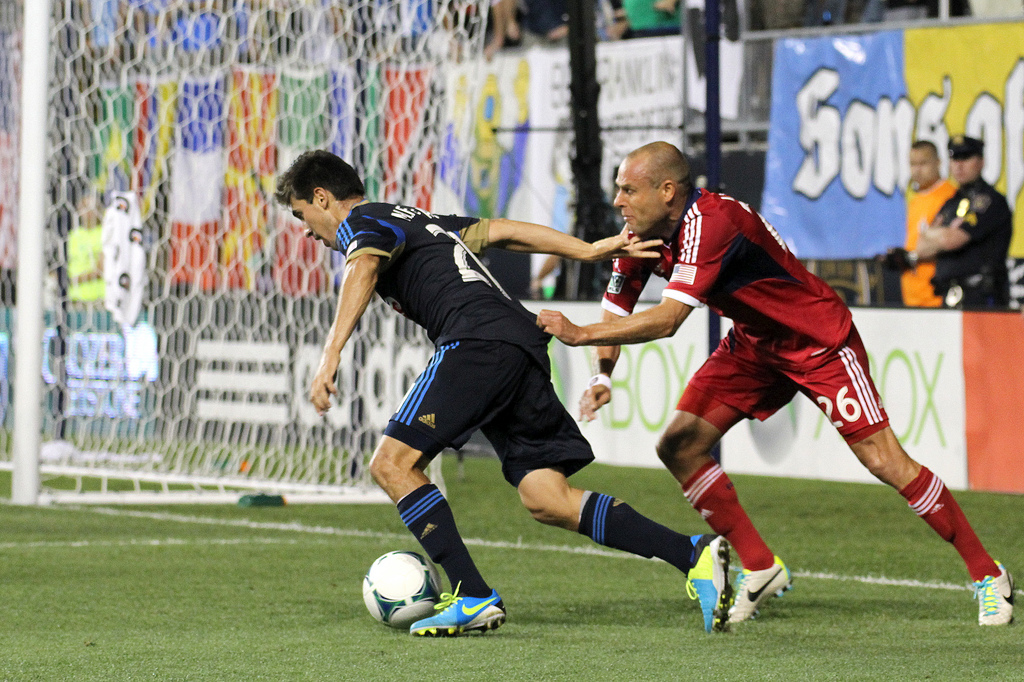 Michael Farfan trying to break the hold of Joel Lindpere.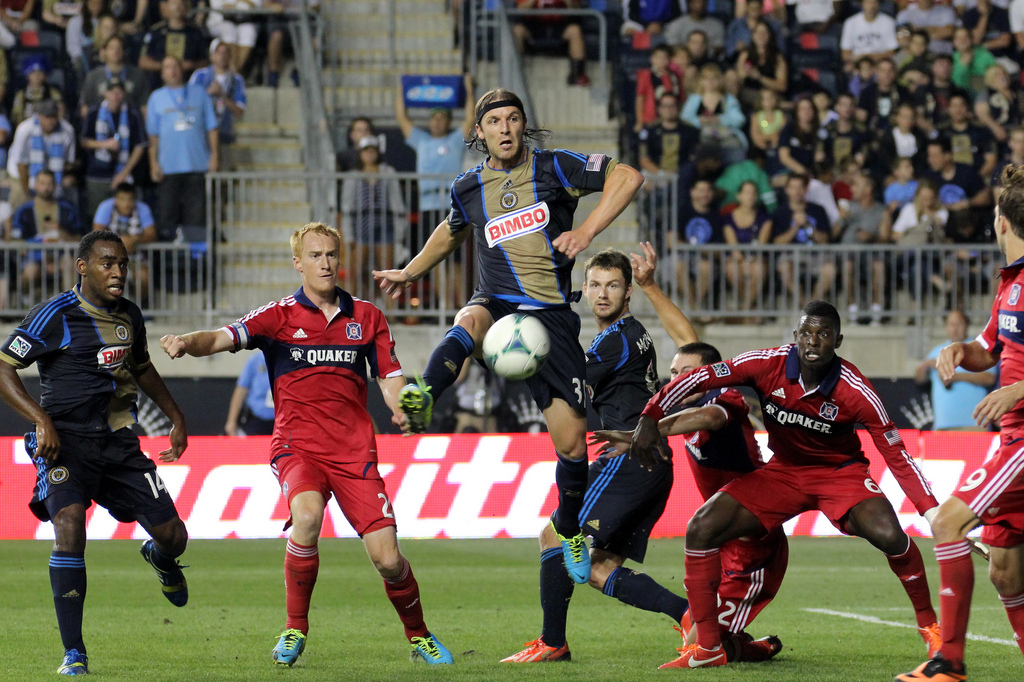 Parke with a nice sideways volley on goal.
Cruz still pressing.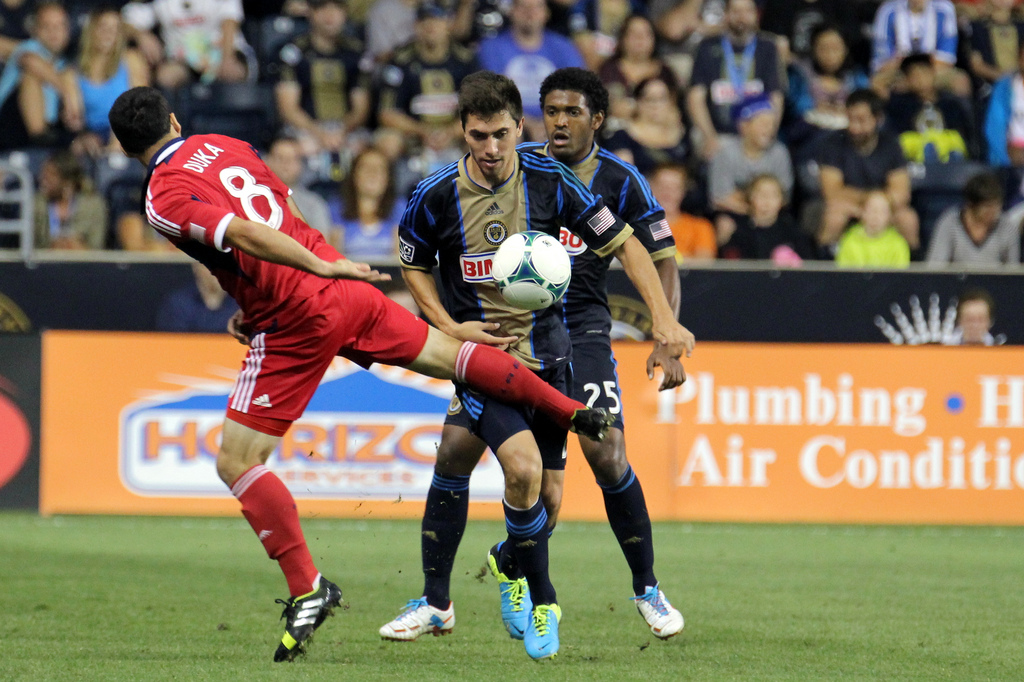 Farfan takes the ball through Dilly Duka.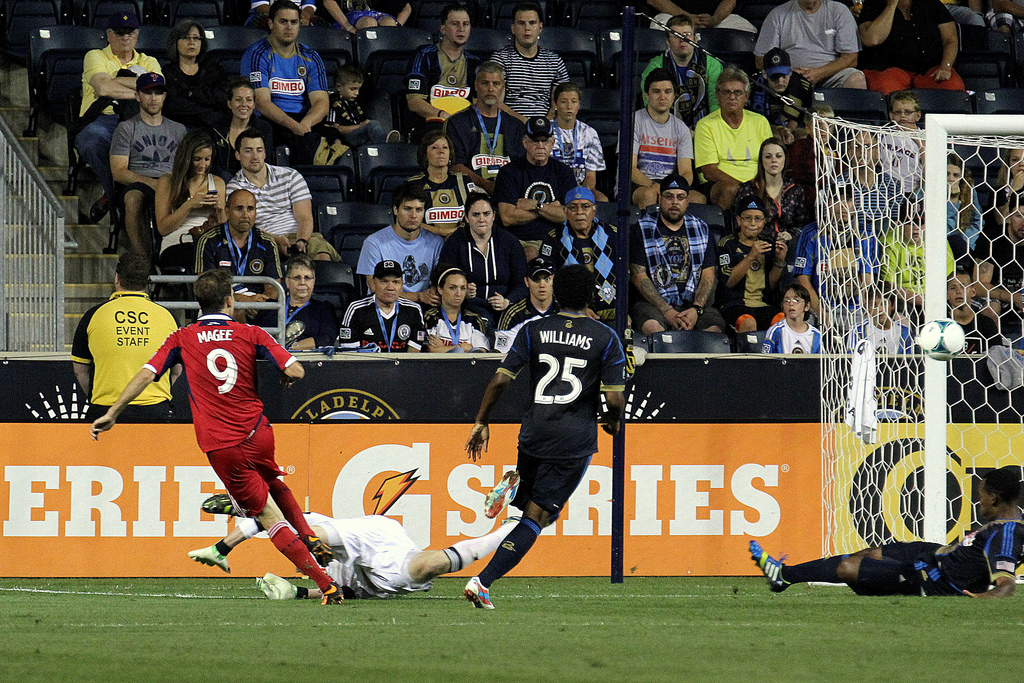 Mike Magee floats the game winner over MacMath.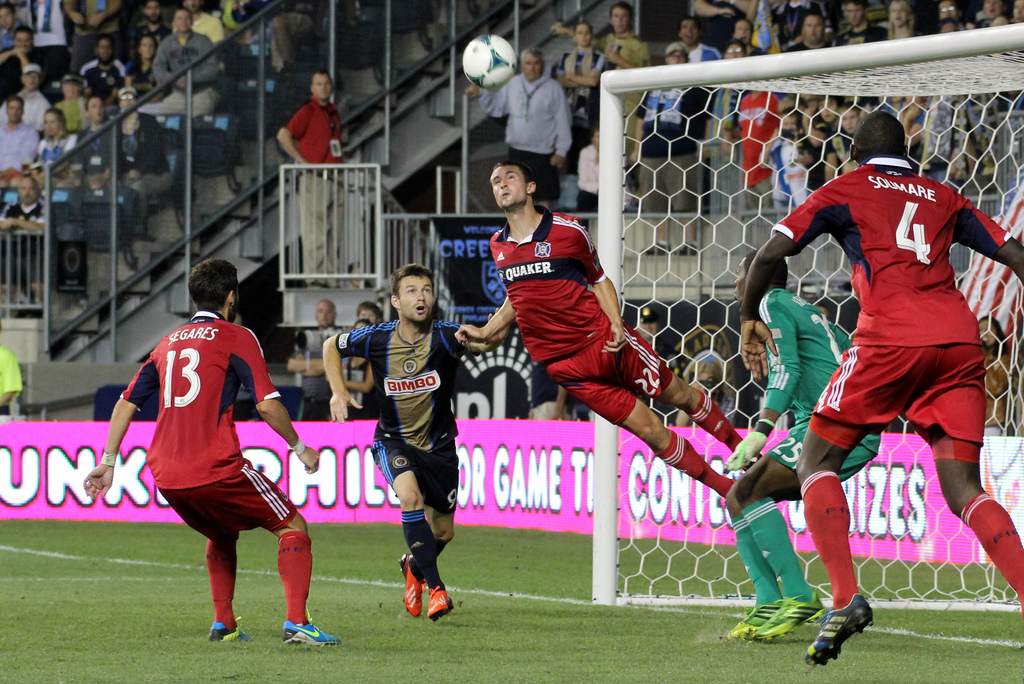 Austin Berry clears the six with a nice header.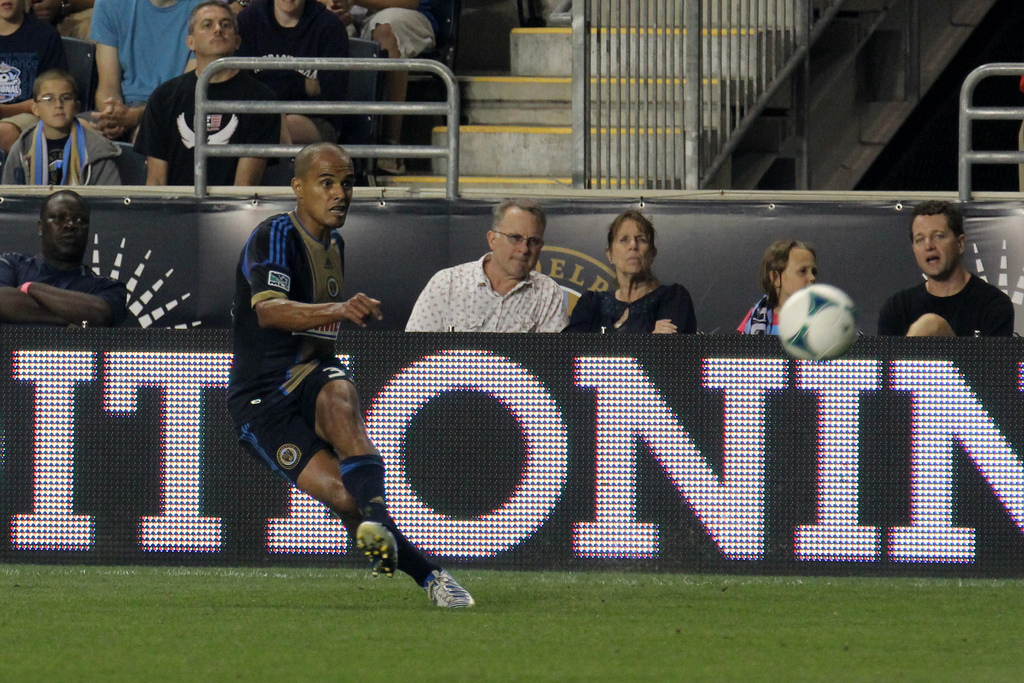 Fabinho delivers a cross into the middle.
Antoine Hoppenot launches a cross.
Casey with a late shot but couldn't find the goal.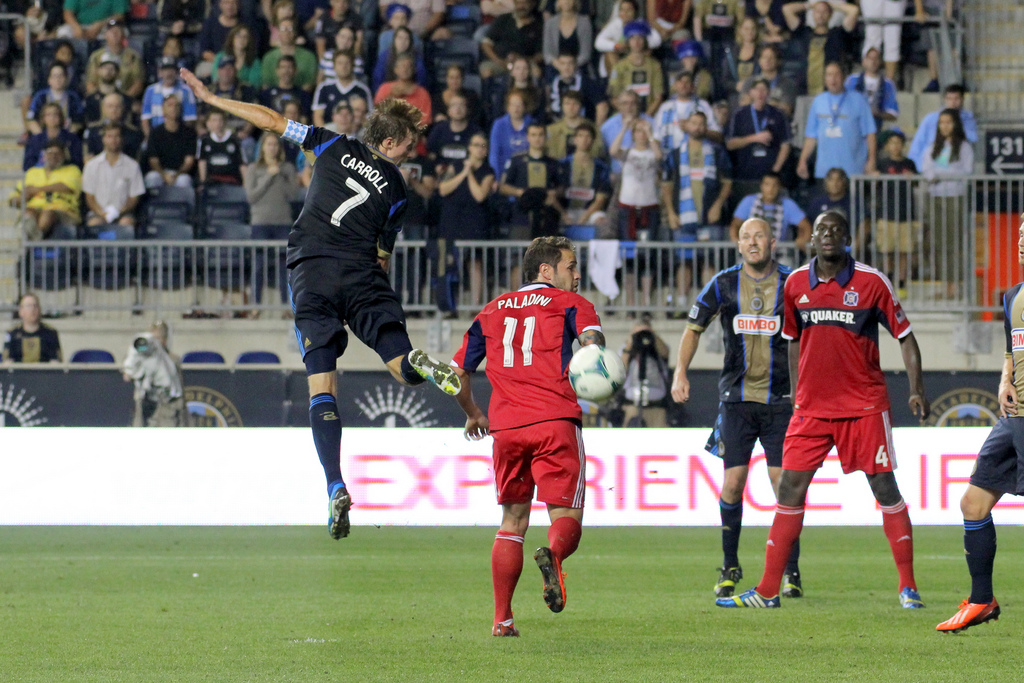 Carroll's late flying header couldn't find the goal.
For more photos, check out Paul's Flickr page and feel free to leave comments.