PSP photographer Earl Gardner's look at the Philadelphia Union's 3-1 win over Chivas USA on a rainy Friday night.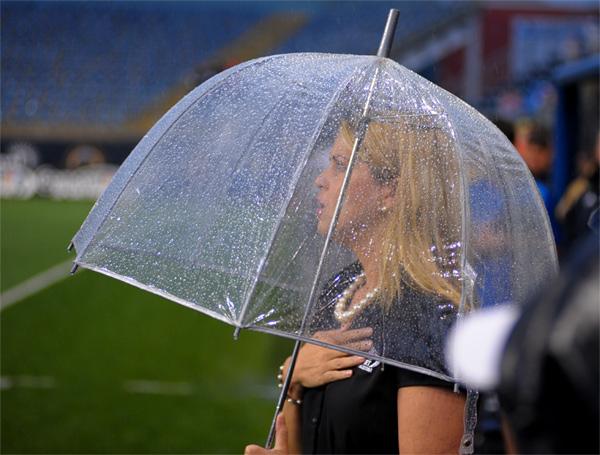 Amy Fadool sings the National Anthem while trying to stay dry.

Leo Fernandes with a close call.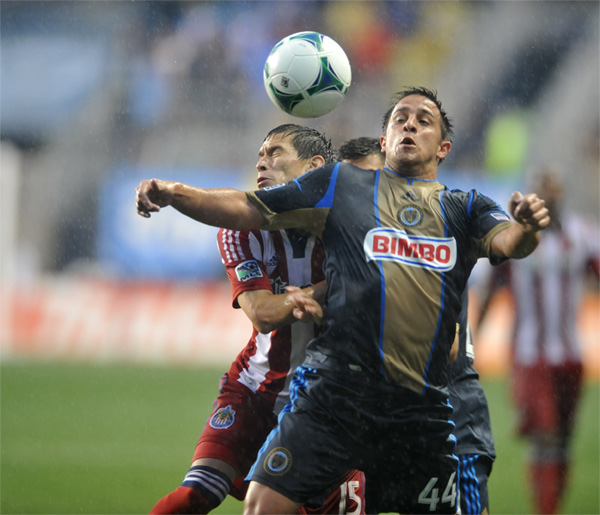 Danny Cruz is pushed down from behind by Eric Avila.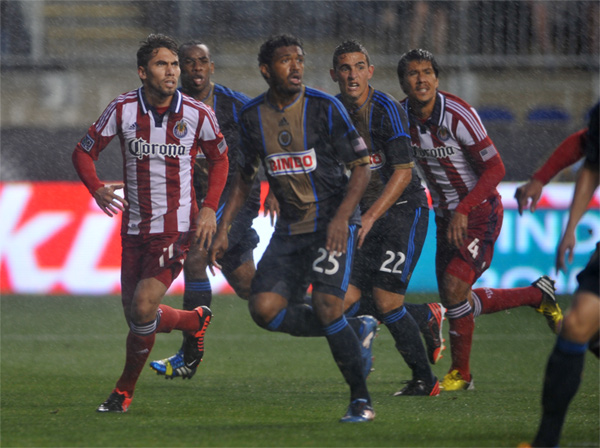 Gabe Farfan made his first trip back to PPL Park after being traded.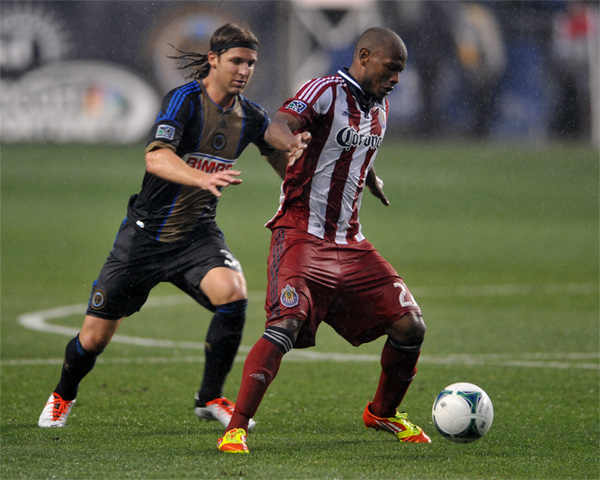 Jeff Parke defends against Jose Correa.

Sheanon Williams moves the ball up the wing.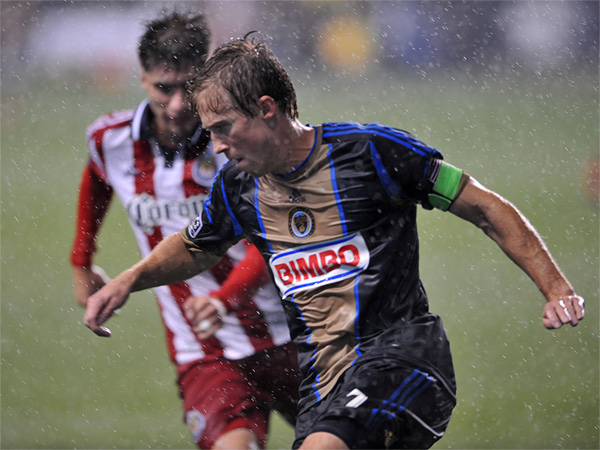 Brian Carroll fights to clear the ball as the rain falls down.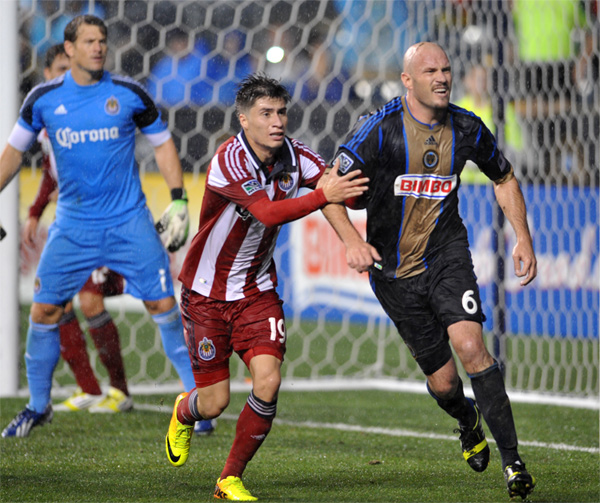 Jorge Villafana tries to defend against Big Country.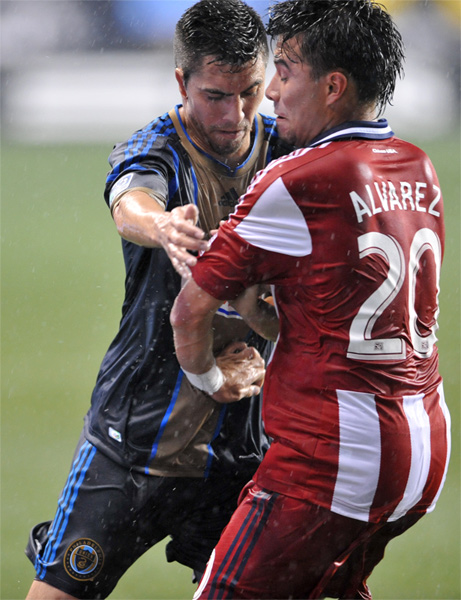 Micheal Farfan and Carlos Alvarez fight for the ball.

Sheanon Williams launches the balls off the water logged pitch.

Amobi Okugo goes up in the air.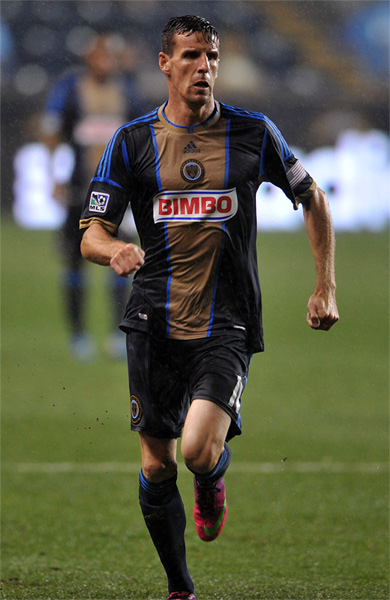 Sebastien Le Toux keeps his eyes on the play.

The deflection off of Brian Carroll goes in for a goal.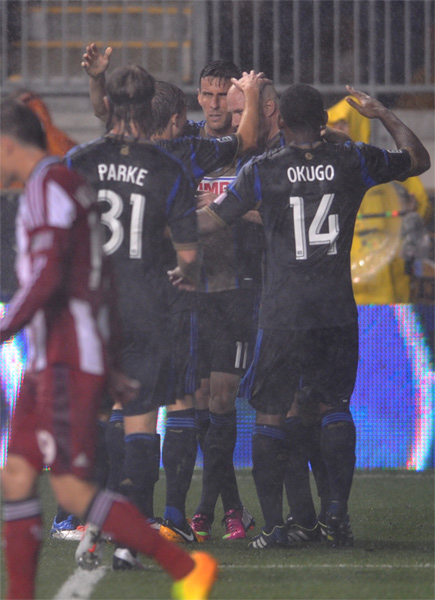 Casey and the boys celebrate tying up the match.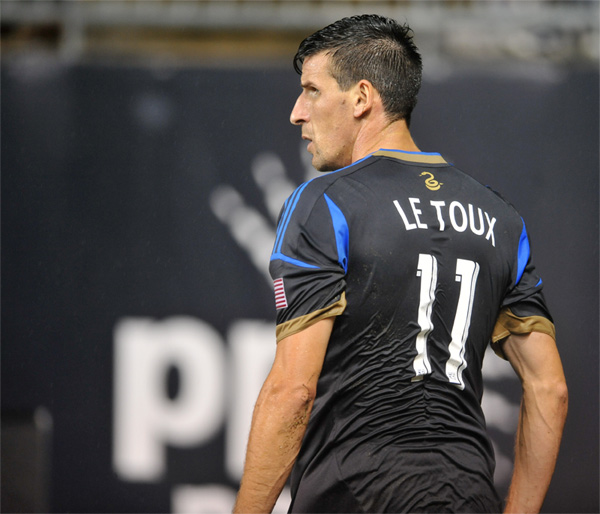 Seba eyes up his corner kick.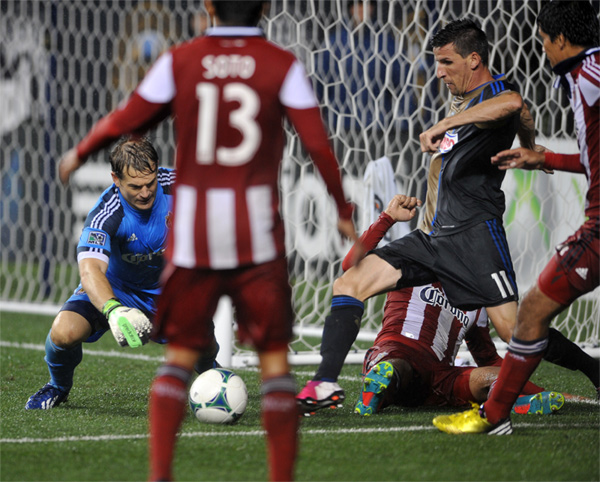 Dan Kennedy struggles to stop Seba's ball in the box.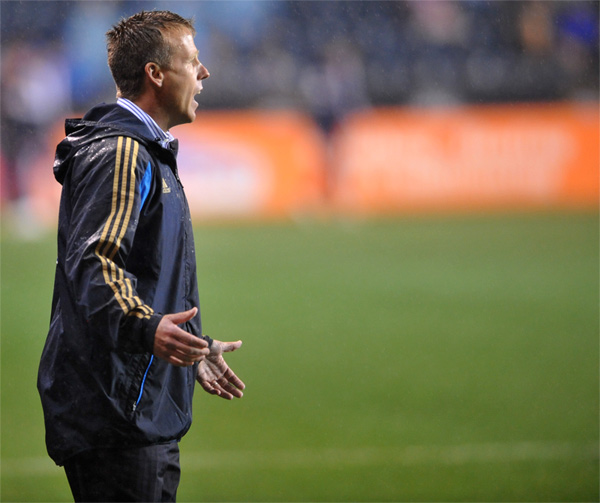 John Hackworth complaint about a non-call sees him sent to the locker room.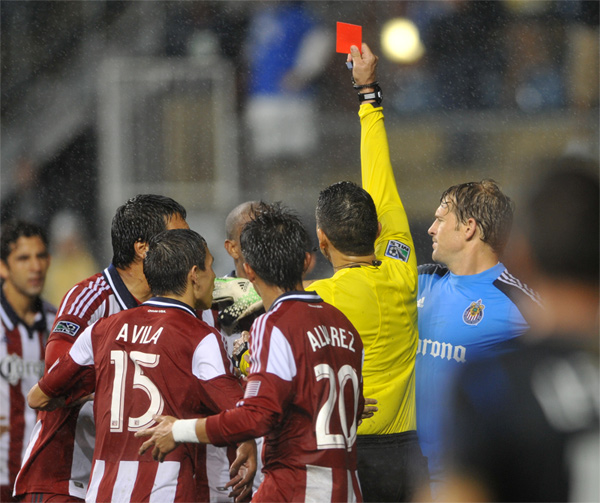 Josue Soto gets a red card for his confrontation with the ref after the indirect free kick was called.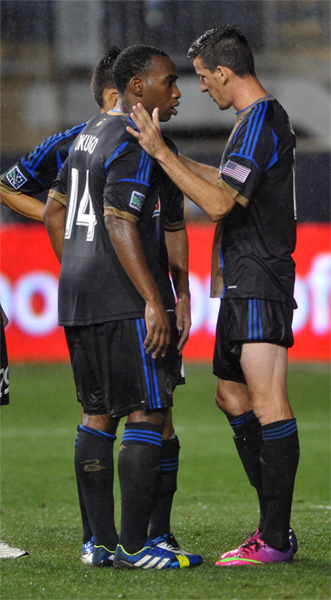 Seba plans the indirect free kick with Amobi and Marfan.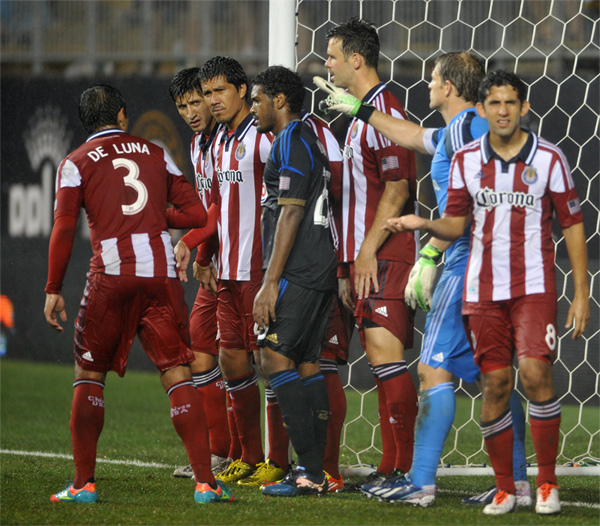 Chivas loads the goal line with players to rush the ball.
Marfan's perfect shot puts the Union ahead by 1.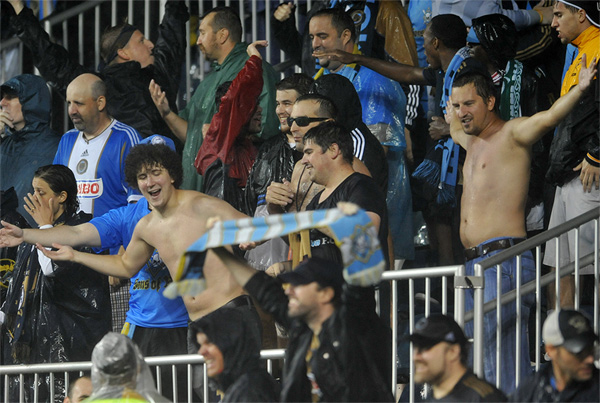 Topless night in the rain soaked River End.
Dan Kennedy makes another save.
Conor Casey scores another goal in one of his best seasons in recent years.
Carrol has a Vulcan Mind Meld with Casey.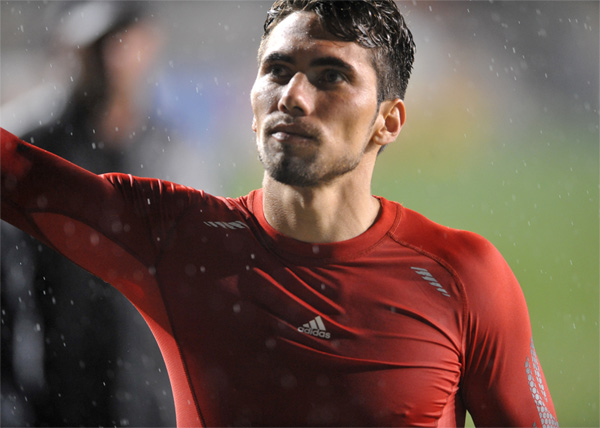 Gabe Farfan salutes the River End.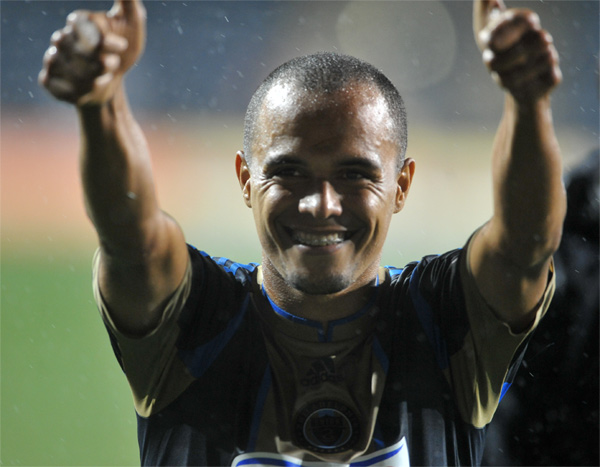 Fabinho shows his thanks for the fans'support in his first Union match.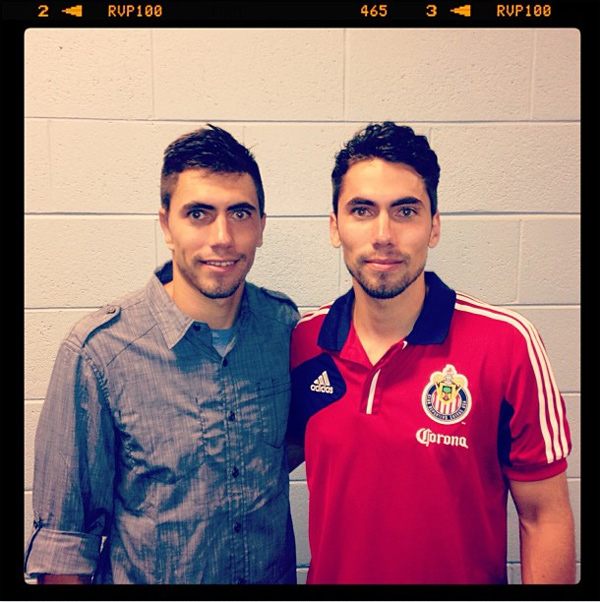 Mike and Gabe get some hang time post-match. (From Gabe's Instagram)

For additional photos please check out Earl Gardner's Flickr page.