PSP photographer Paul Rudderow was on hand as the Philadelphia Union bailed out of the US Open Cup with a disappointing 1-3 loss to DC United. Here's a look at what he saw.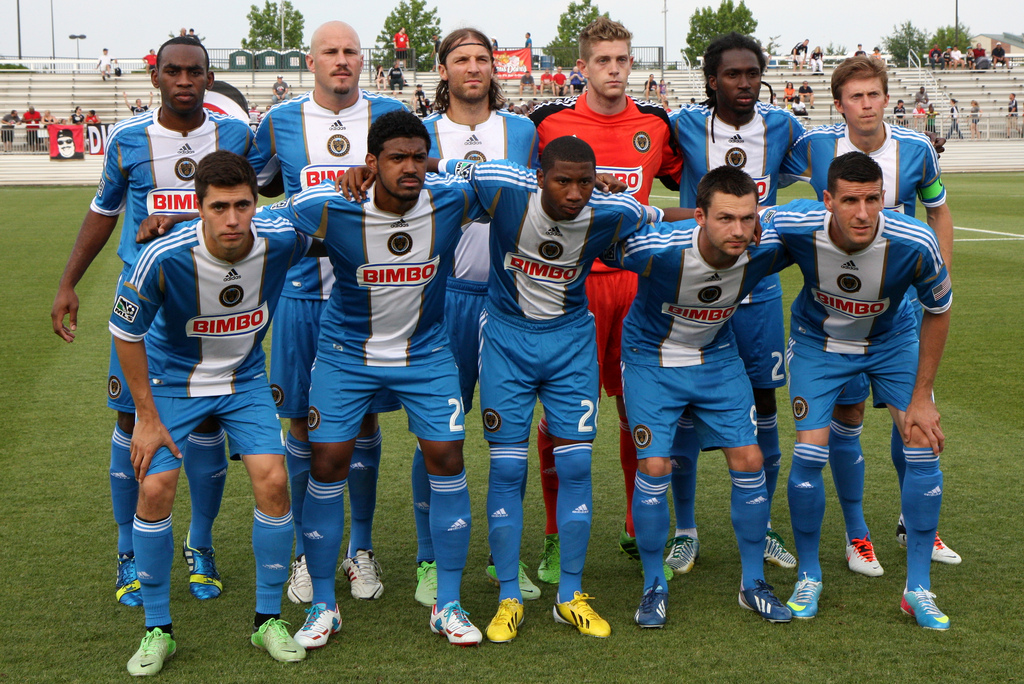 Union's starting IX.
Conor Casey on the ball.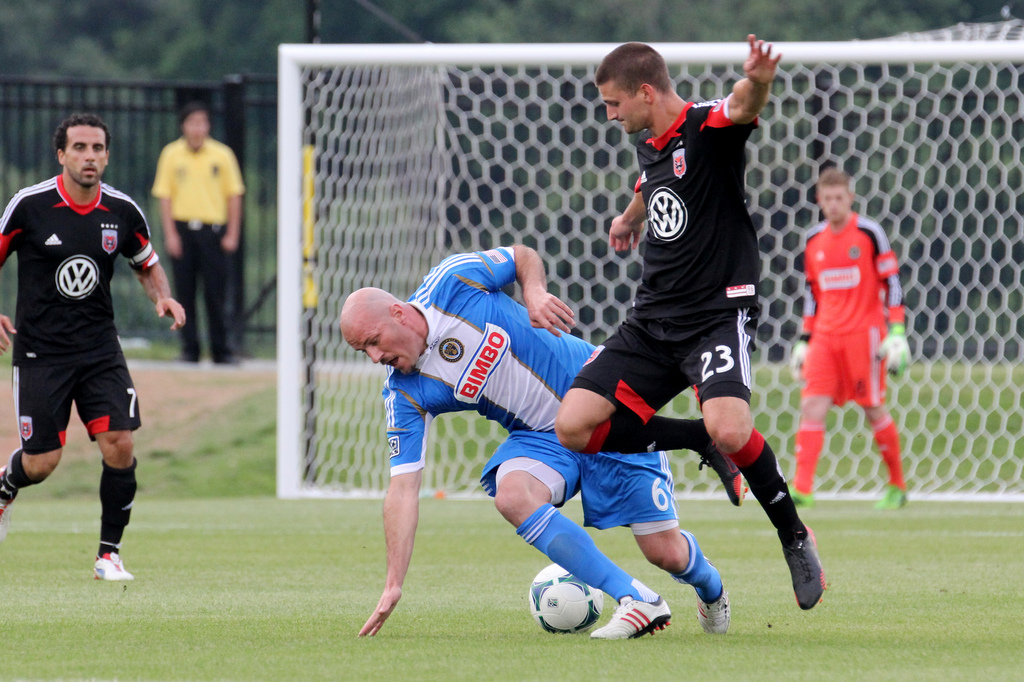 Casey battles Perry Kitchen.
Sebastien Le Toux looks upfield while Taylor Kemp covers.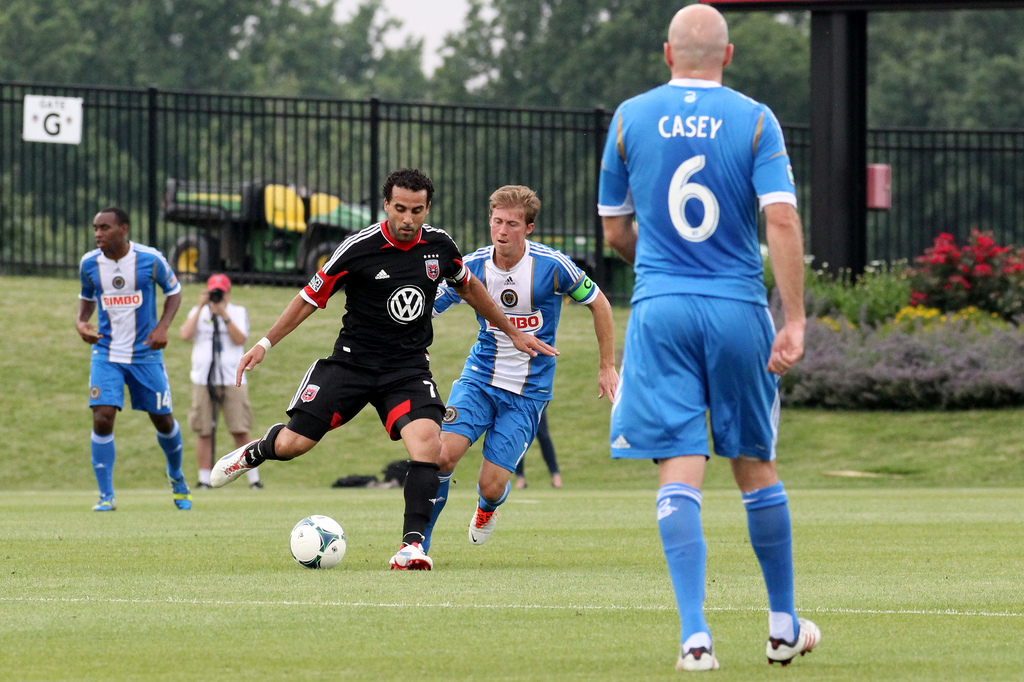 Dwayne De Rosario looks to pass before Brian Carroll arrives.
Raymon Gaddis looks to shut down Nick DeLeon.
Jeff Parke settles.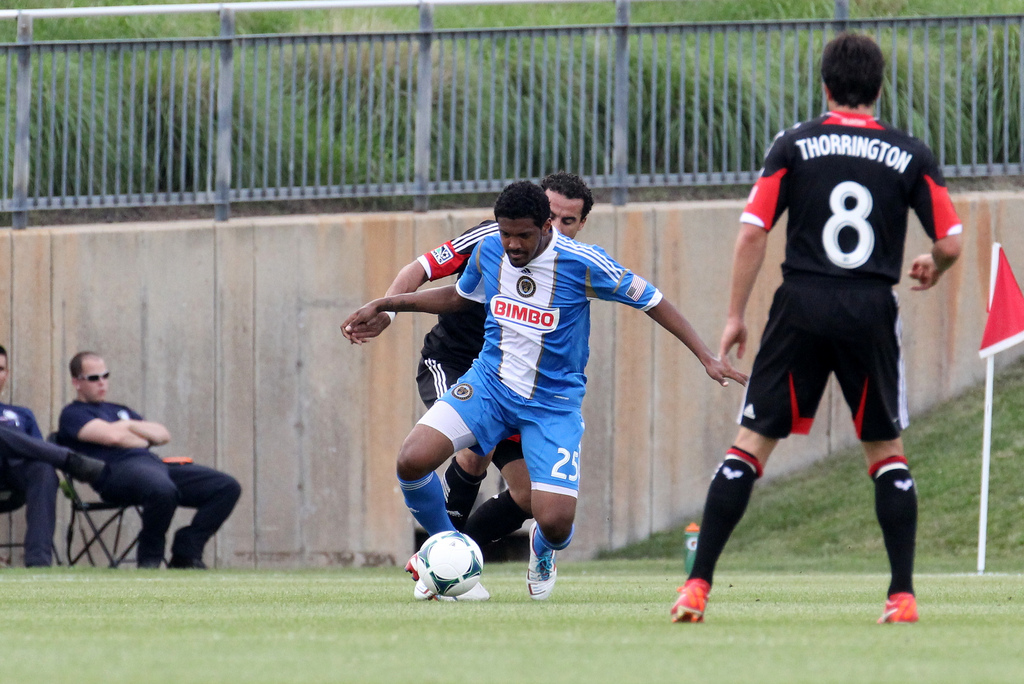 Sheanon Williams gets past De Rosario.
The Casey-Kitchen battle continues.
Michael Farfan tries to shield the ball from DeLeon.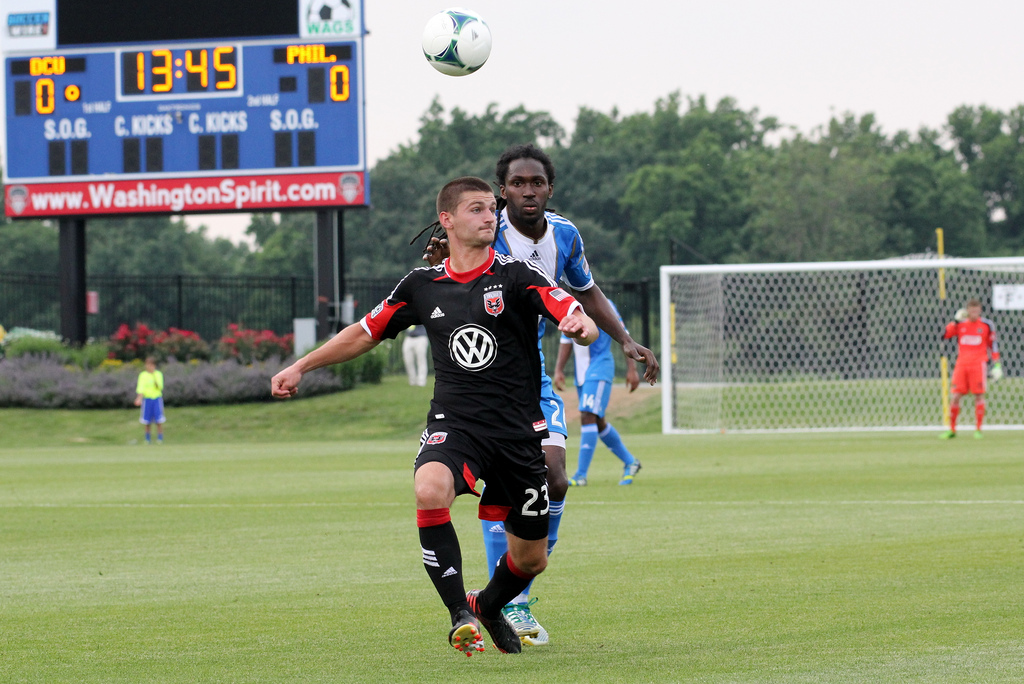 Kitchen demonstrates his Ministry of Silly Walks moves to Keon Daniel.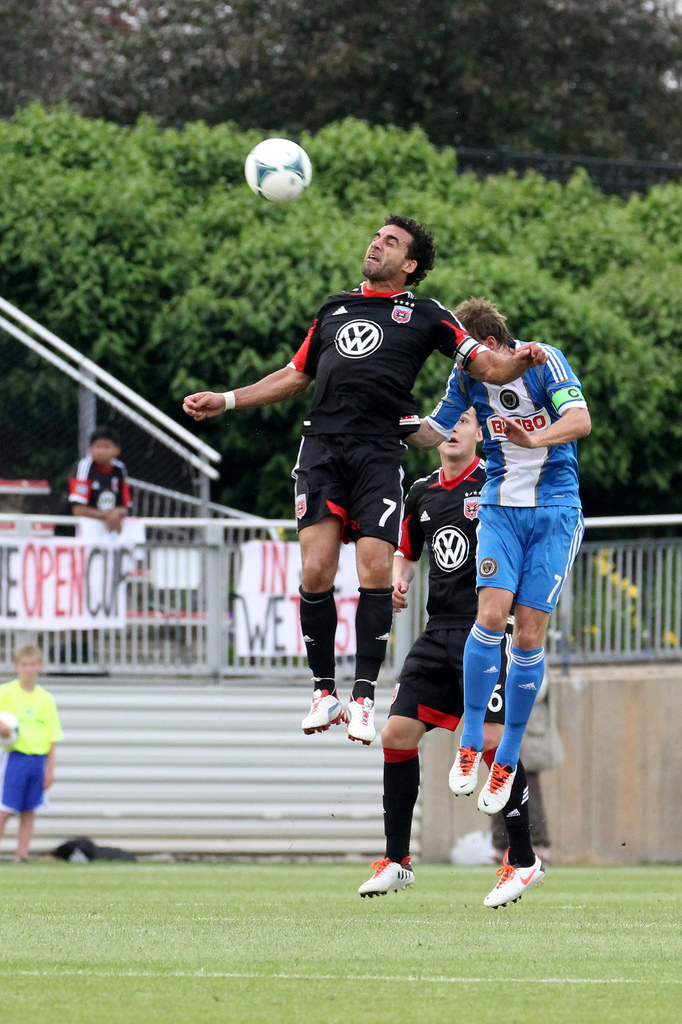 De Rosario rises highest.
Le Toux on the move.
DeLeon fires into Parke.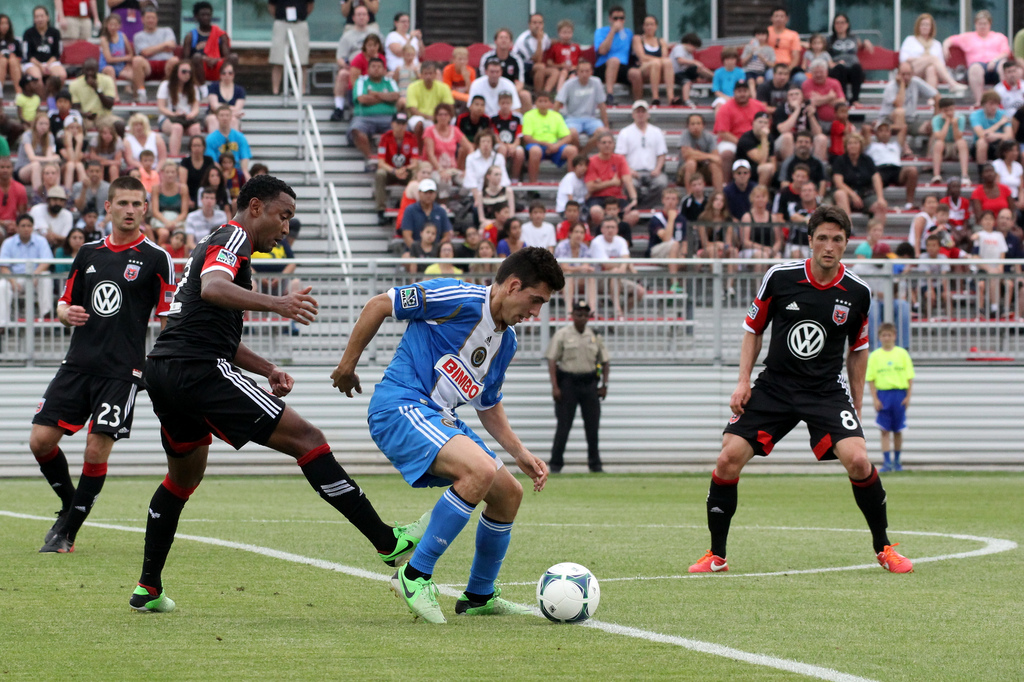 Marfan tries to elude James Riley while John Thorrington looks on.
Casey Townsend moves between Parke and Jack McInerney.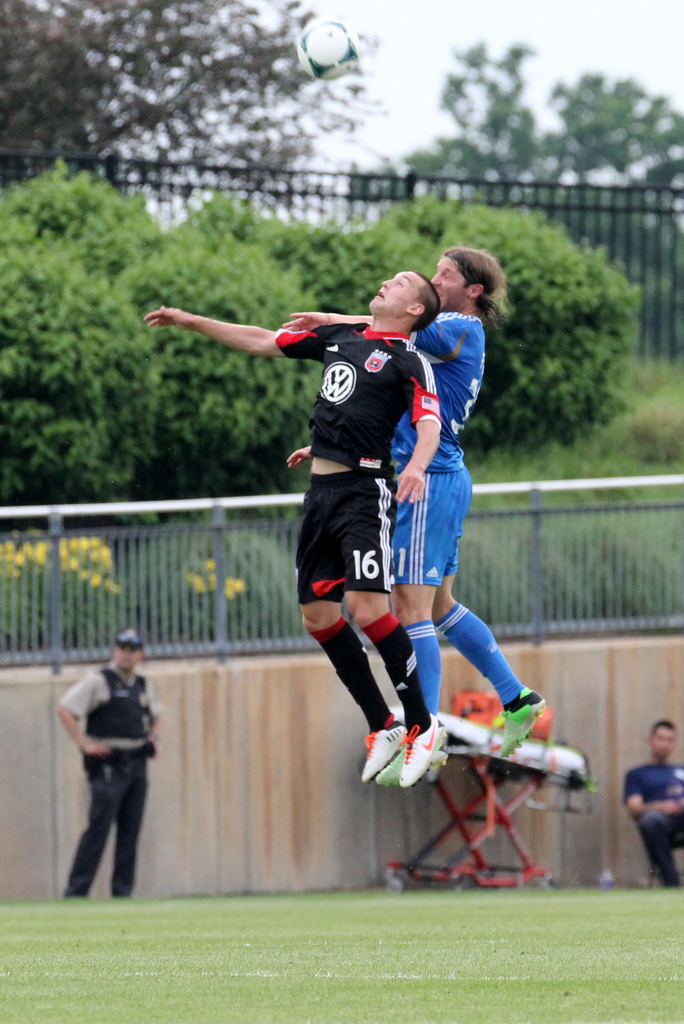 Parke rises above Townsend.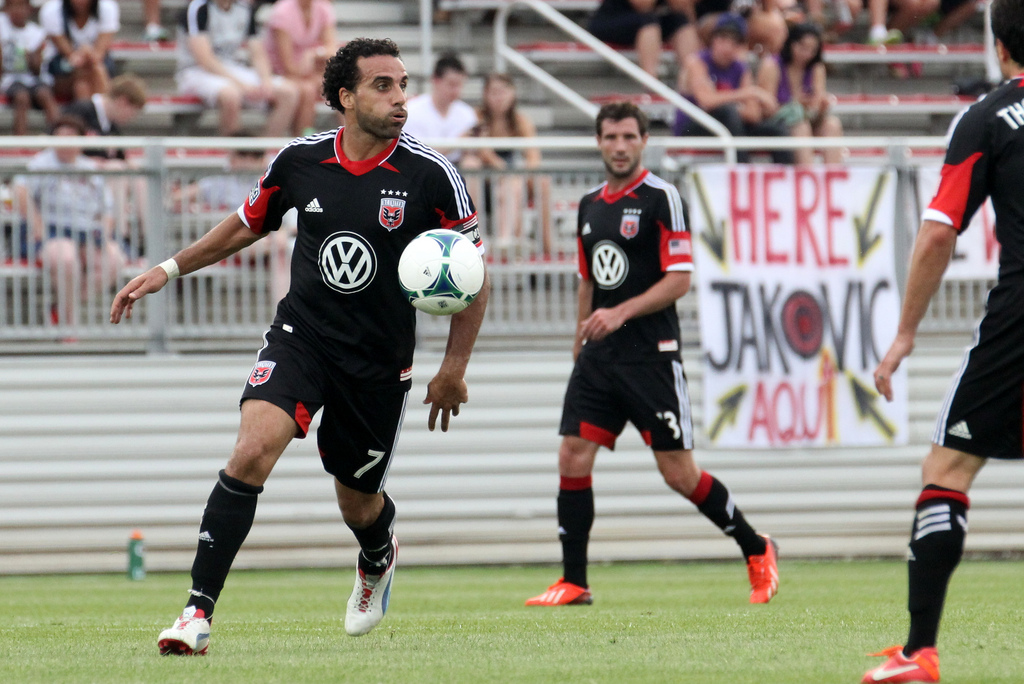 De Rosario on the ball.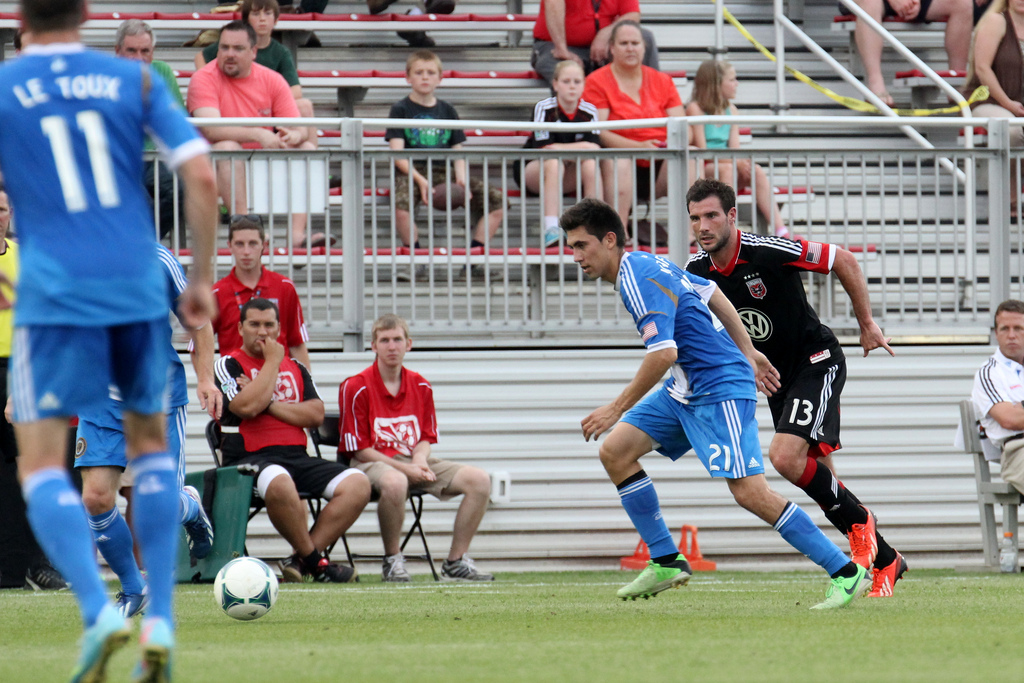 Marfan moves past Chris Pontius.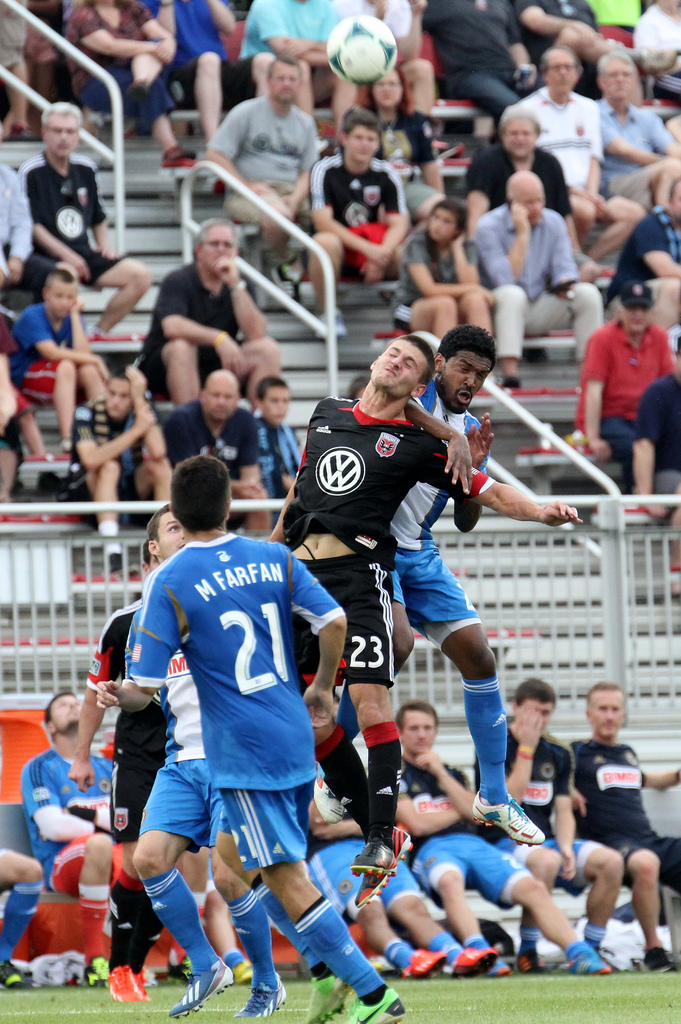 Williams and Kitchen do battle.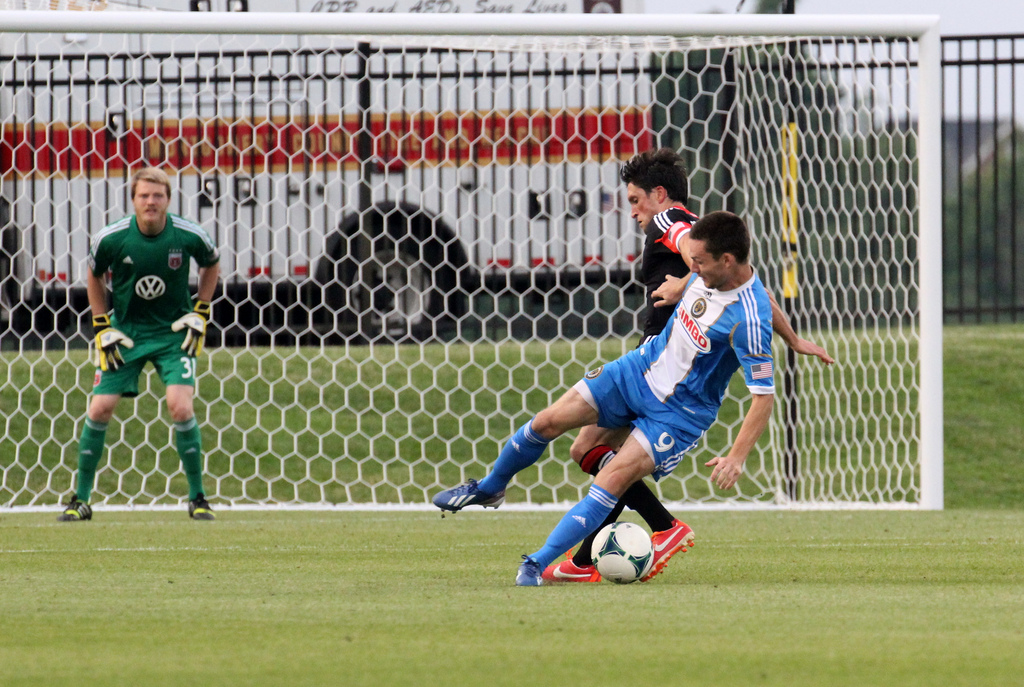 McInerney fights for possession.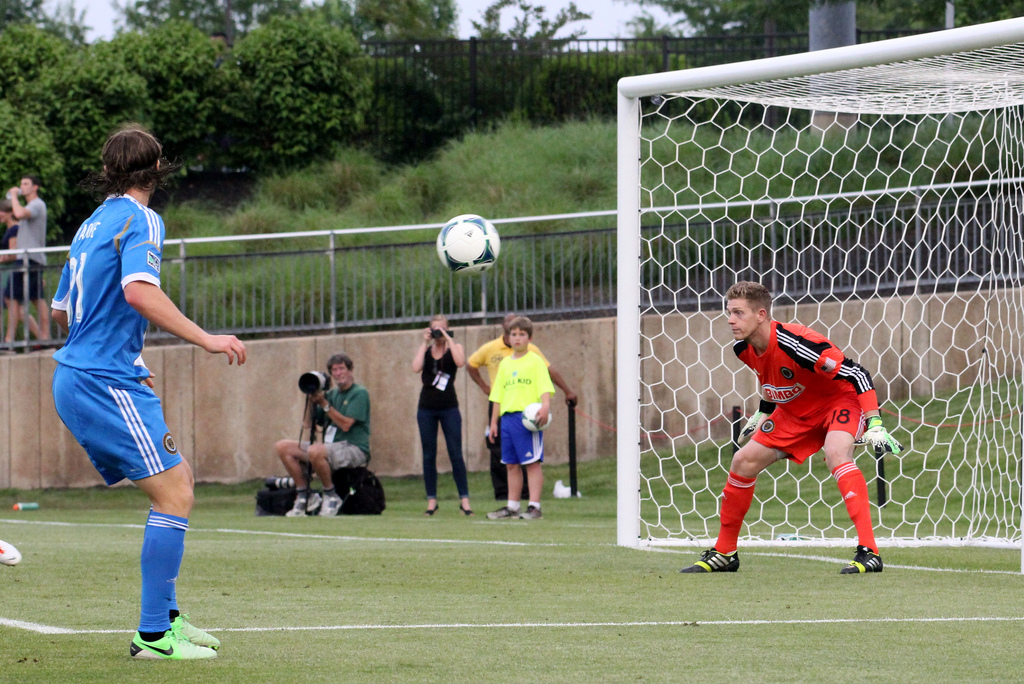 Zac MacMath between the pipes.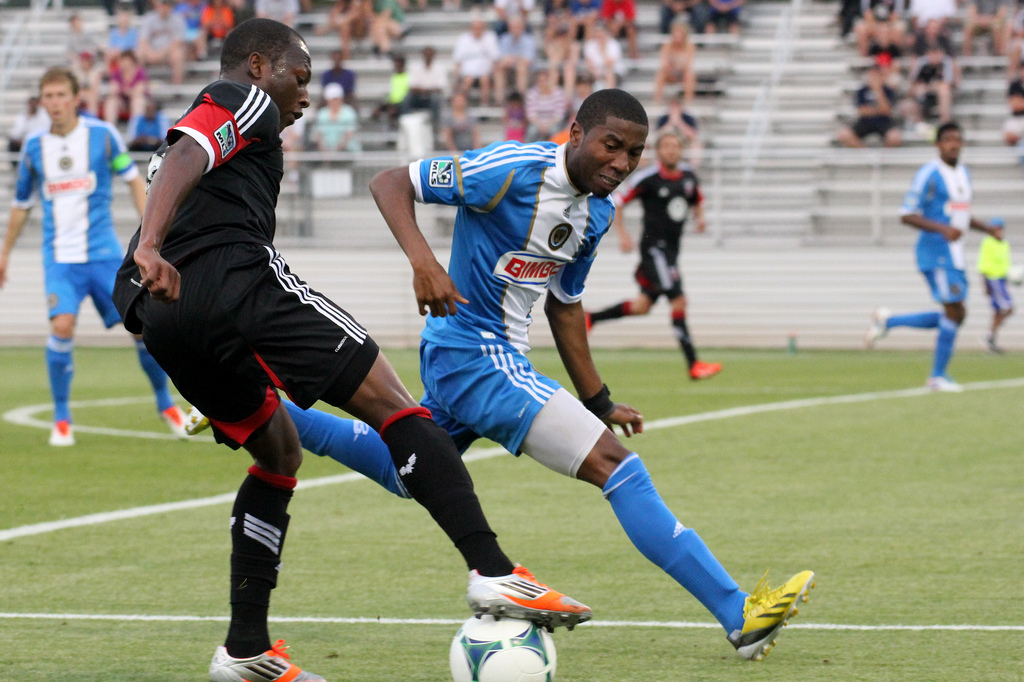 Gaddis fights.
Amobi Okugo glides through the air to bring this ball down with his chest.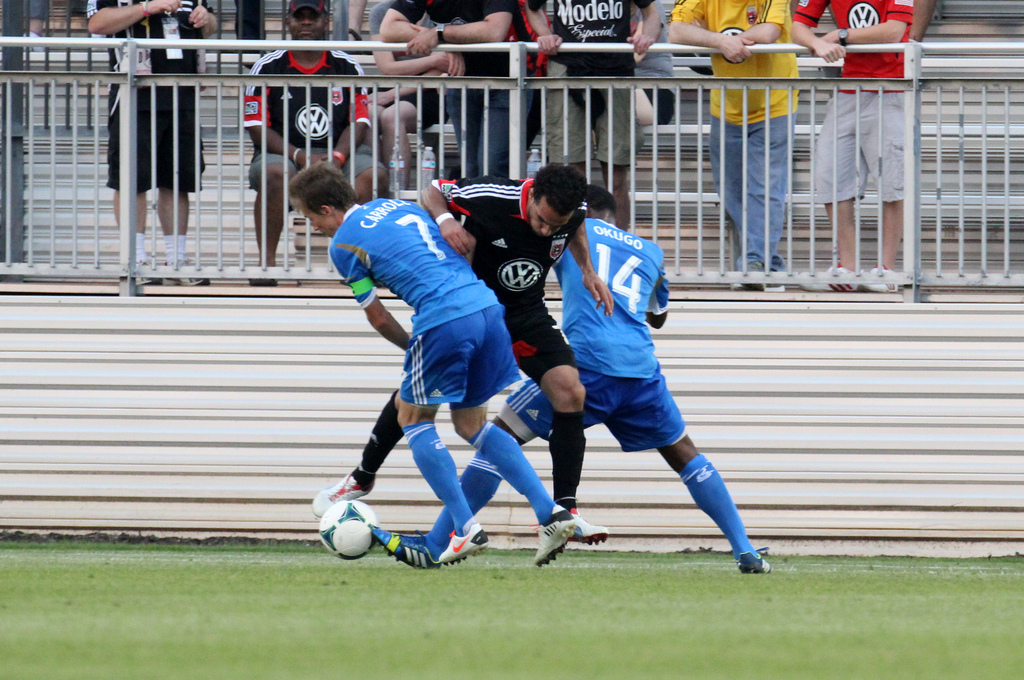 Carroll and Okugo try to contain De Rosario.
Parke directs.
Carroll and Thorrington fight to control the ball.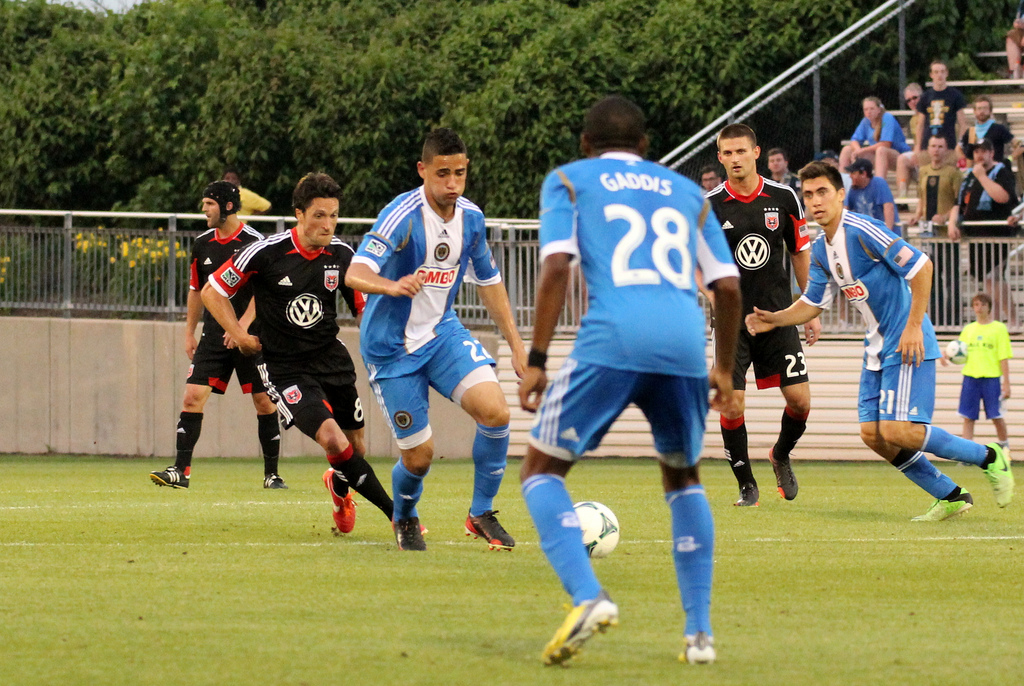 Leo Fernandes looks to move up-field.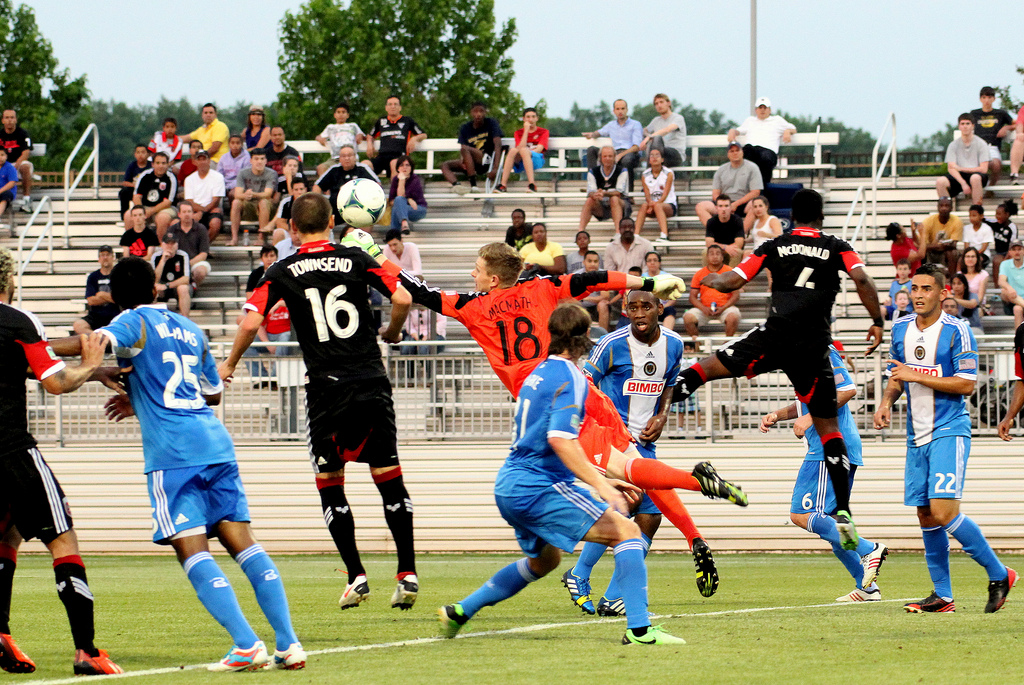 MacMath punches out a cross.
DeLeon tries to put a move on Williams.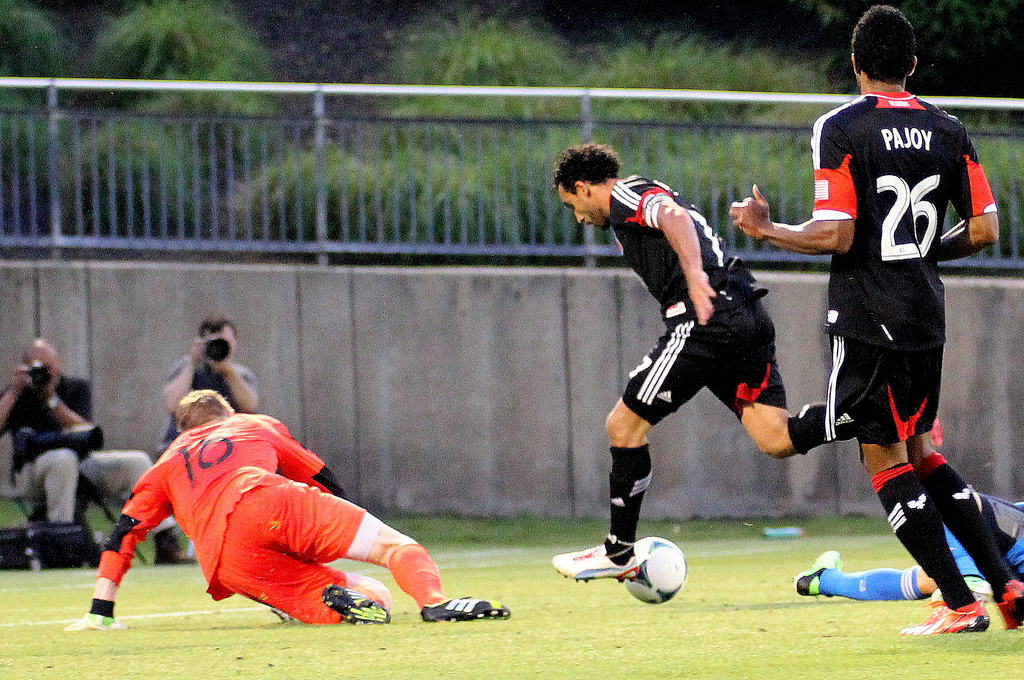 A defensive breakdown ends with De Rosario turning MacMath for his second goal of the night.
MacMath helps up his teammate Jeff Parke after the goal.
Don Anding came in late but was able to make a couple of runs down the wing.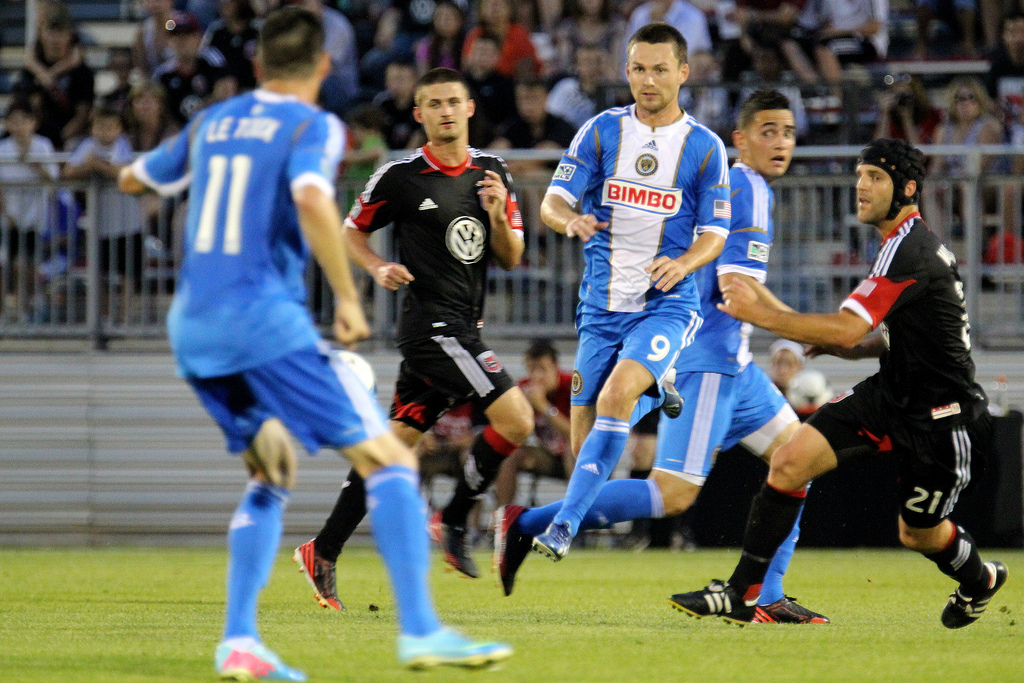 McInerney and Le Toux look for some interplay while Fernandes goes on a run.
For more photos, check out Paul's Flickr page