PSP photographer Michael Long shares his look at the Philadelphia Union's emphatic 3-0 win over Columbus Crew.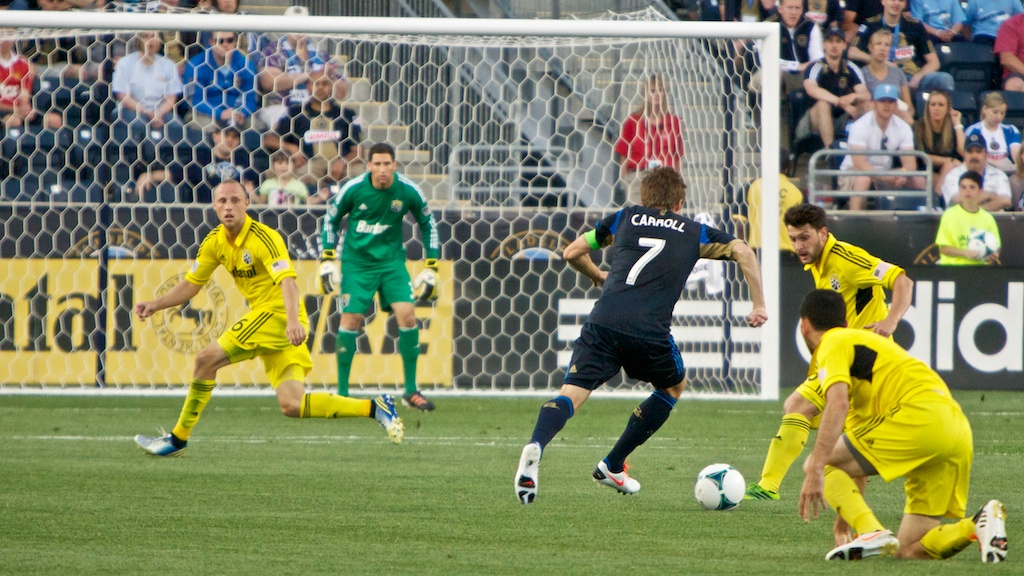 The Union pressured Columbus' goal from the opening whistle.  Brian Carroll opened the scoring with a deflected shot from distance in the 25th minute. 
The first celebration. It would seem almost routine in this aggressive first half.
Sheanon Williams then provided an acrobatic finish on a ball set up from the corner by Sebasian Le Toux and flicked on by Brian Carroll.
An adrenalized Sheanon Williams huged fans in celebration.
Conor Casey would be next to score when he drove a diving header home on another ball from Le Toux.
A confident Union stride back the centerline after celebrating the third goal.
The Union defense was sharp on Wednesday night. Amobi Okugo and Jeff Parke aggressively protected Zac MacMath helping secure not just a victory, but the team's fourth shut-out of the season.
Columbus always seemed one step behind.  Casey exemplifies this beating Kevan George on this header.  As he proved again during this match, Casey's head is an integral part of the Union attack.
Le Toux had an excellent showing combining high pressure with dangerous deliveries to assist in 2 of the Union's 3 goals.
Crowd favorite Roger Torres' entrance late in the game to replace a tired Danny Cruz was accompanied by the sound of the PPL Park faithful chanting his name.
Parke helps to ensure that Zac MacMath was able to keep a clean sheet.
Williams looks down field in preparation for a throw in the second half.  The win over Columbus will have Union fans looking ahead to the return of league play against New York on June 23 at PPL Park.