PSP photographer Earl Gardner made the trip north to see Toronto FC host Philadelphia Union.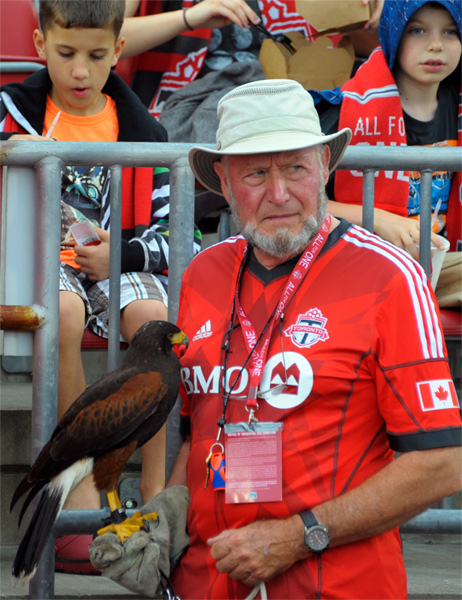 Bitchy the Hawk (that's really his name) gets ready to take flight.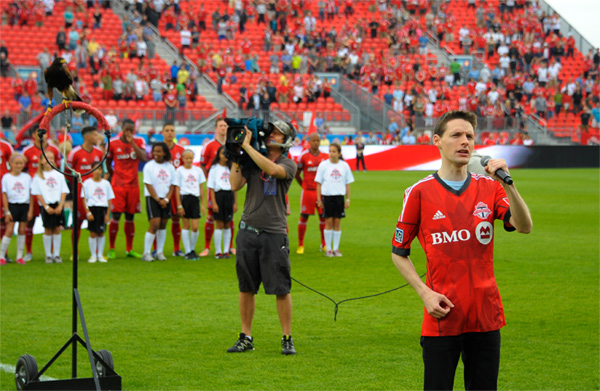 The anthems get sung as Bitchy looks on.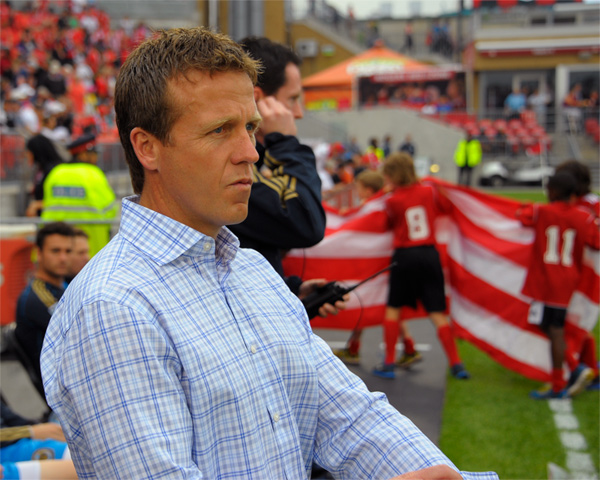 John Hackworth watches the pre-game presentations.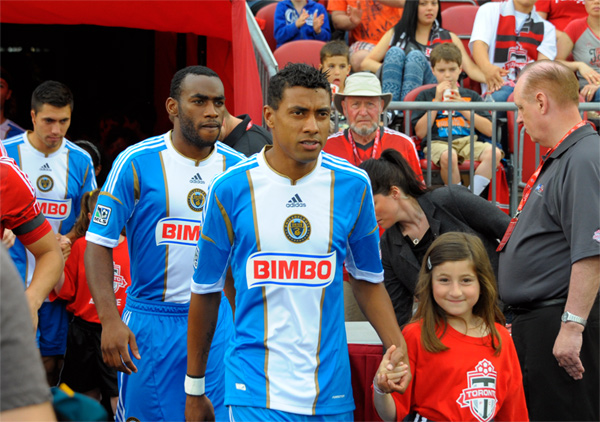 Kleberson takes to the pitch.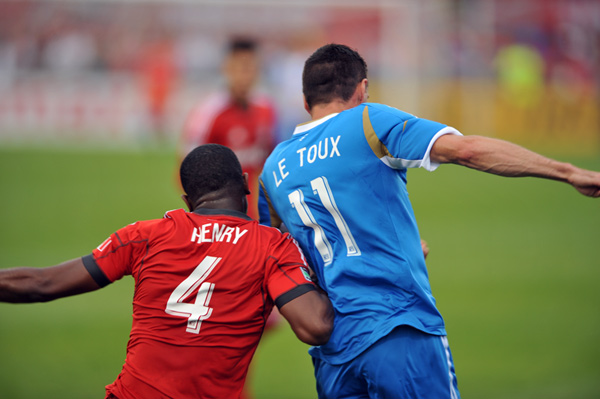 Sebastien Le Toux and Doneil Henry start battling from the get go.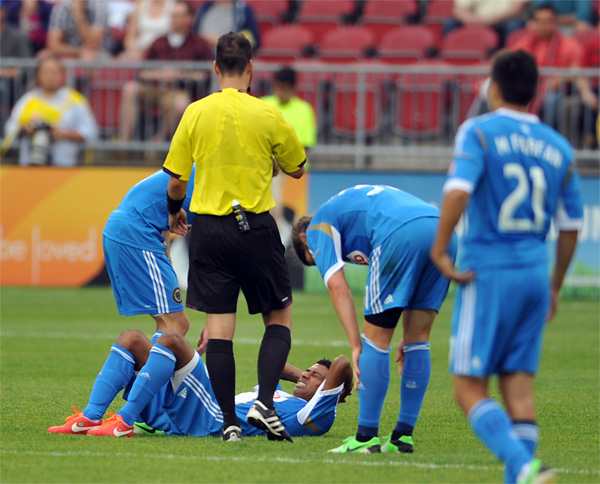 Kleberson goes down early.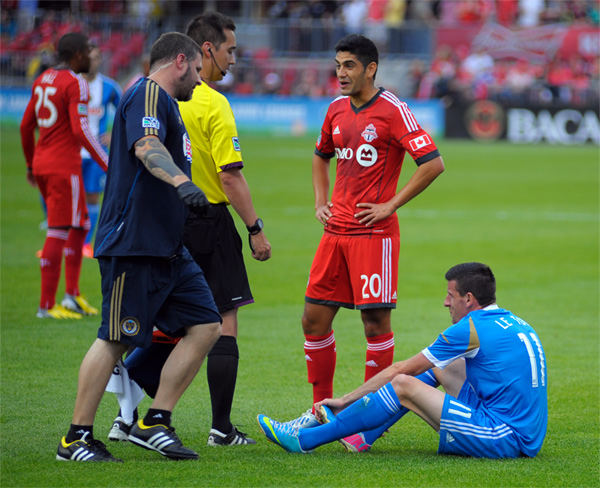 Trainer Paul Rushing tends to Seba's ankle.
LaSalle product and former Union midfielder Ryan Richter starting for TFC.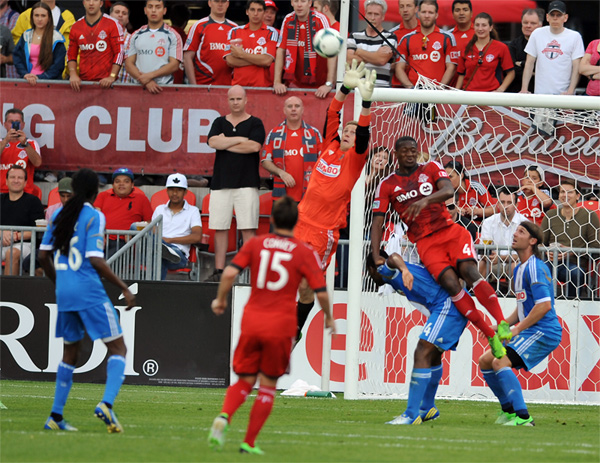 Zac MacMath goes up for a save.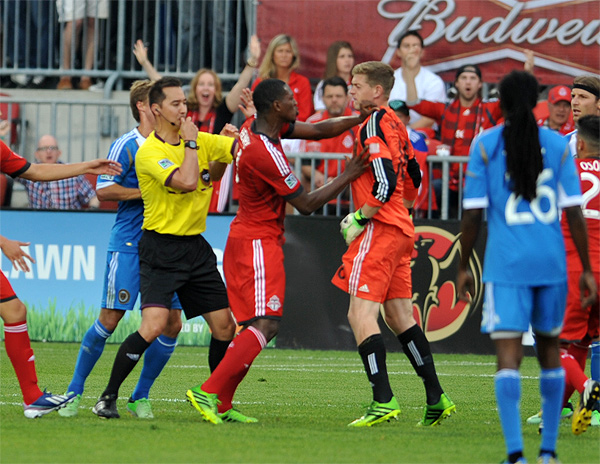 Henry and Zac in a kerfuffle…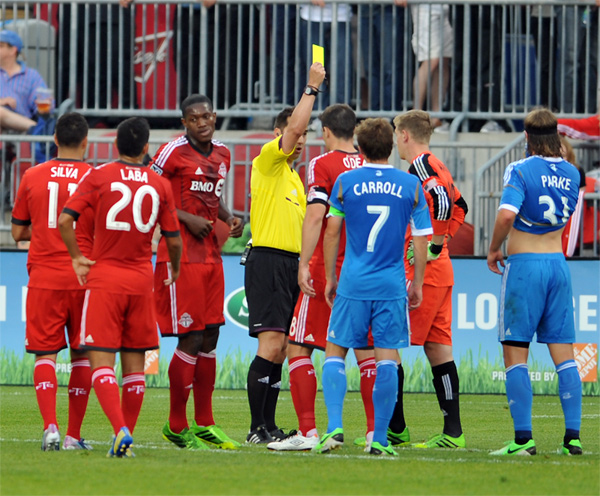 …resulting in yellow cards for both.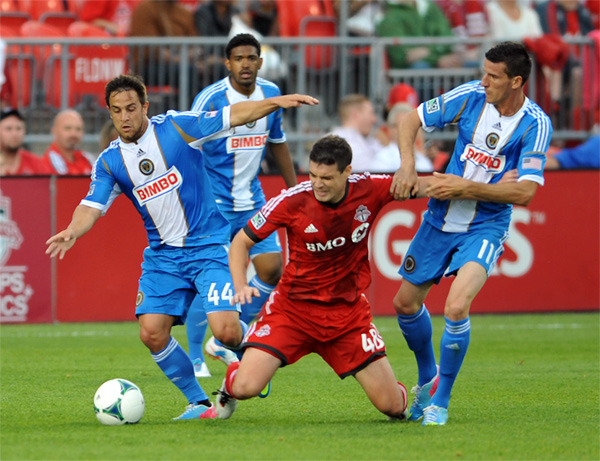 Danny Cruz moves the ball with some assistance from Seba.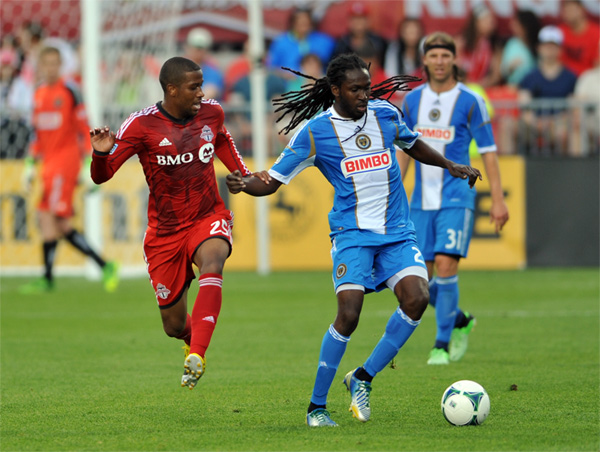 Keon Daniel came in for the injured Kleberson.
Seba looks for the call.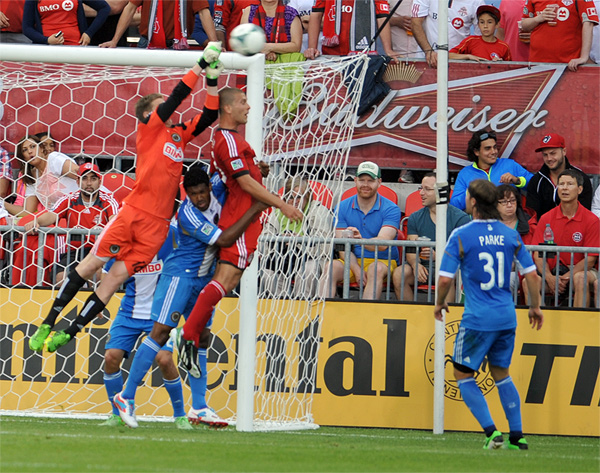 Zac & Richter go up for the ball.
Ray Gaddis makes a move past Matias Laba.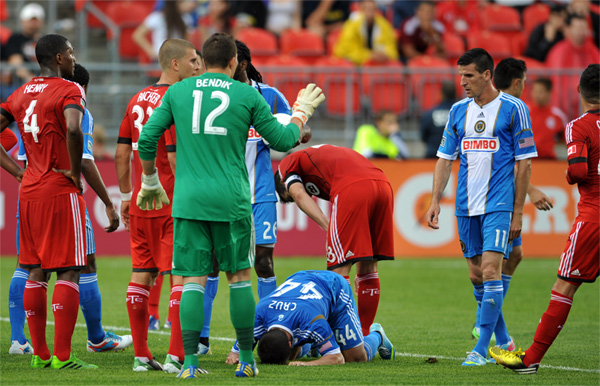 Danny Cruz goes down.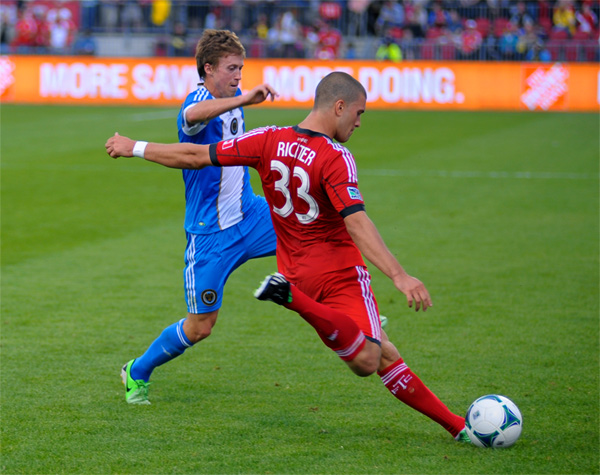 Richter clears the ball.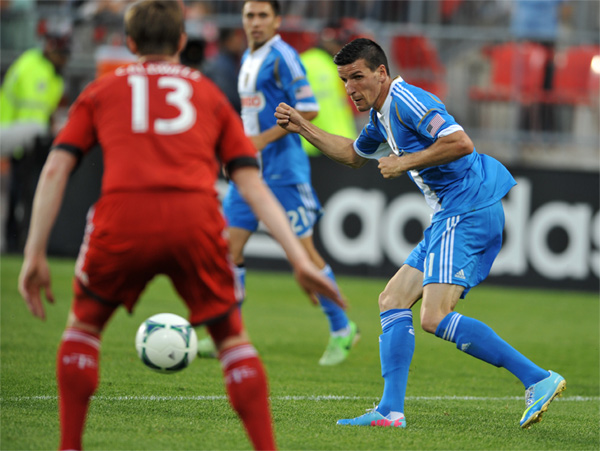 Seba slots a ball through defenders.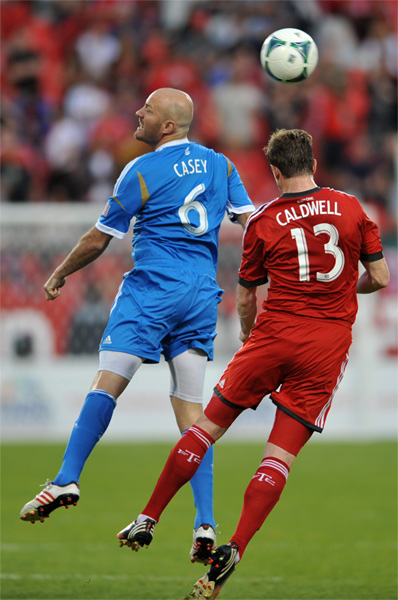 Conor Casey & Steven Caldwell go up for the ball.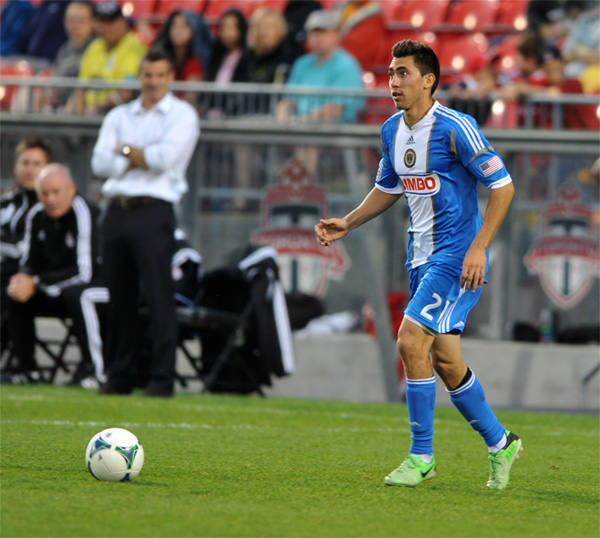 Michael Farfan looks for an opening.
Jonathan Osorio scores for Toronto.
Osorio celebrates as TFC's fan go nuts.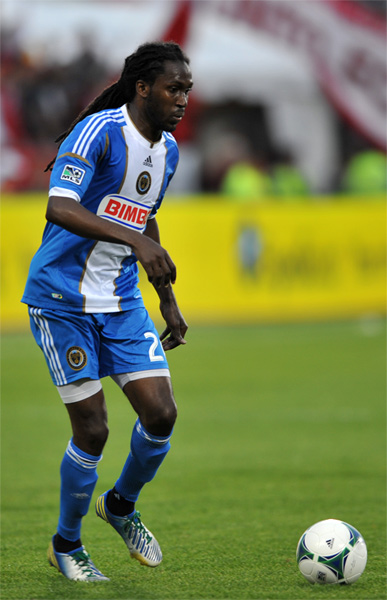 Keon looks to get into the final third.
Jeff Parke heads the ball away.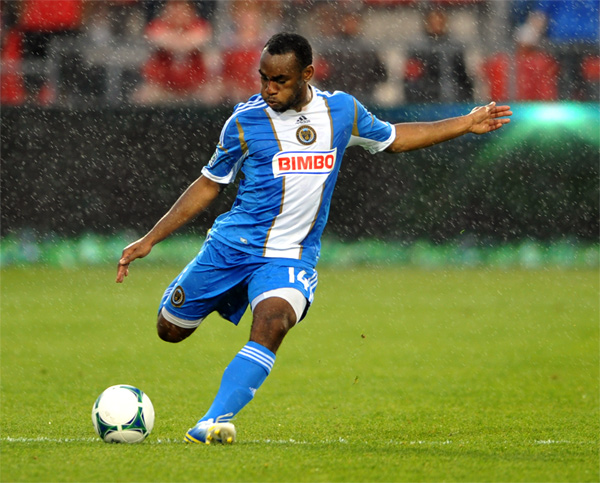 Amobi Okugo launches the ball up the field as the rain starts to pour.
Brian Carroll makes a pass.
Parke and Darren O'Dea have a go at it.
Antoine Hoppenot comes on in the 71st minute.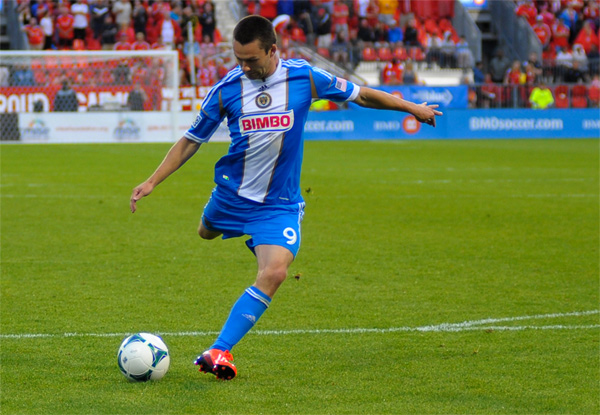 Jack Mac takes his shot…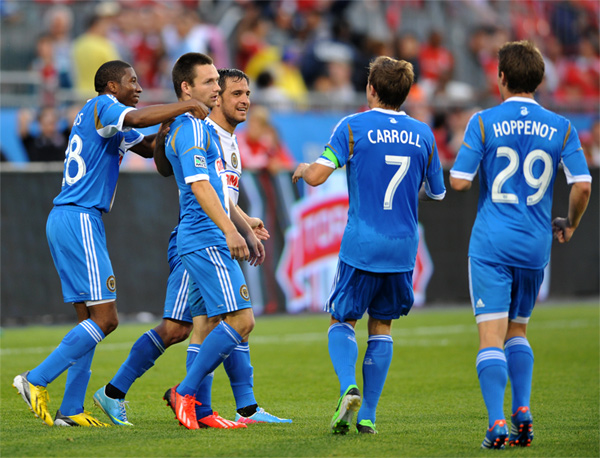 …and ties the game up.
Bearfighters and SoB's rejoice.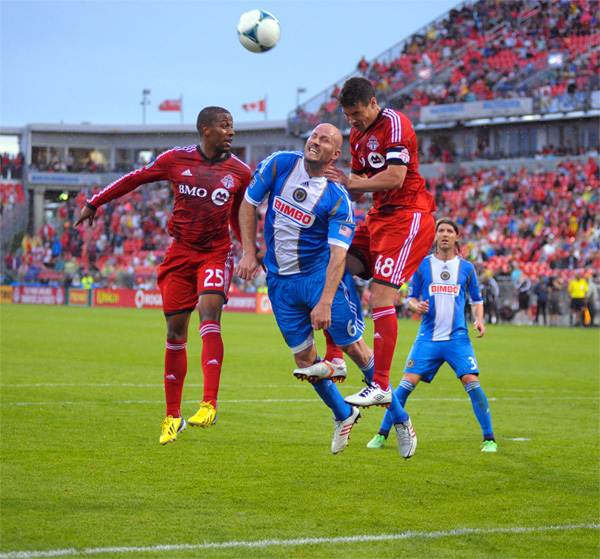 Conor Casey makes a last minute attempt to win the match.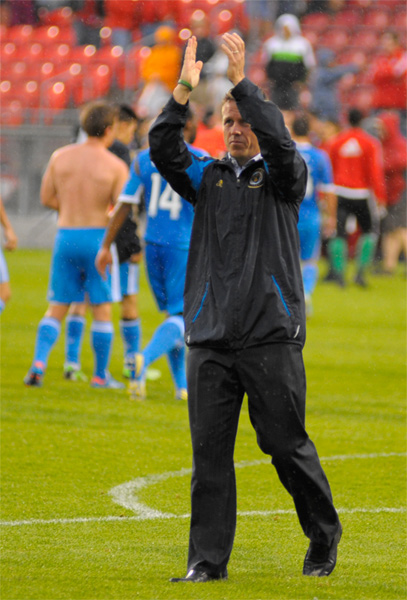 Coach Hackworth comes over to salute the away support.
For additional photos please check out Earl Gardner's Flickr page.