PSP photographer Paul Rudderow was on hand as the Philadelphia Union defeated the Ocean City Nor'easters 2-1 in the final minutes of stoppage time. Here's a look at what he saw.

Based on the starting IX, the Union weren't taking the Nor'easters lightly.
Nathan Page almost had an early shot at the Union's goal.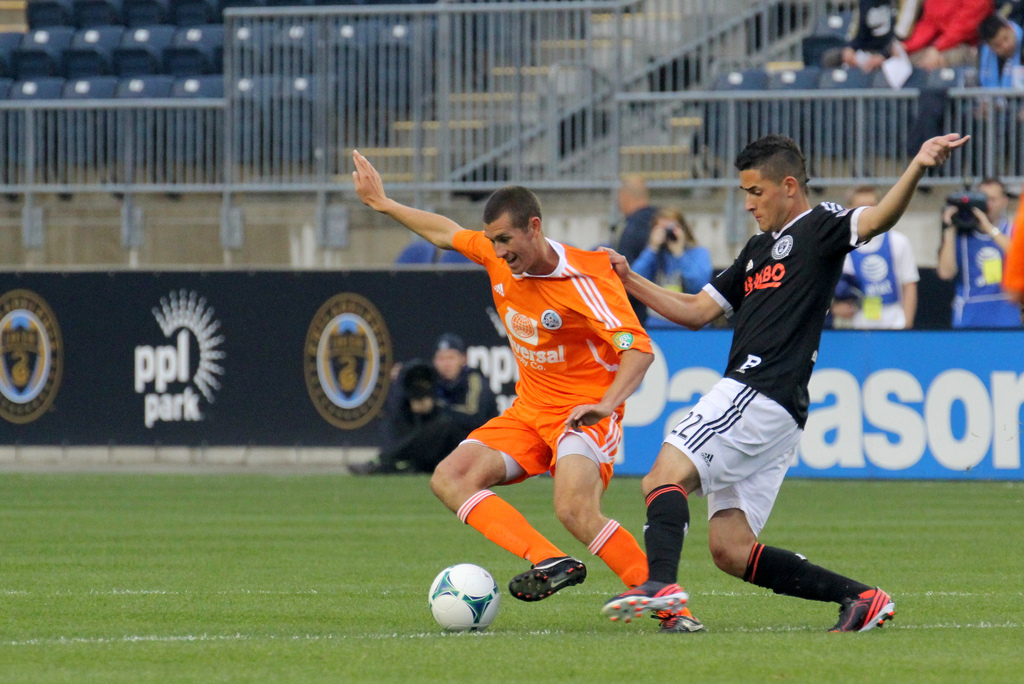 Leo Fernandes was kept busy most of the night.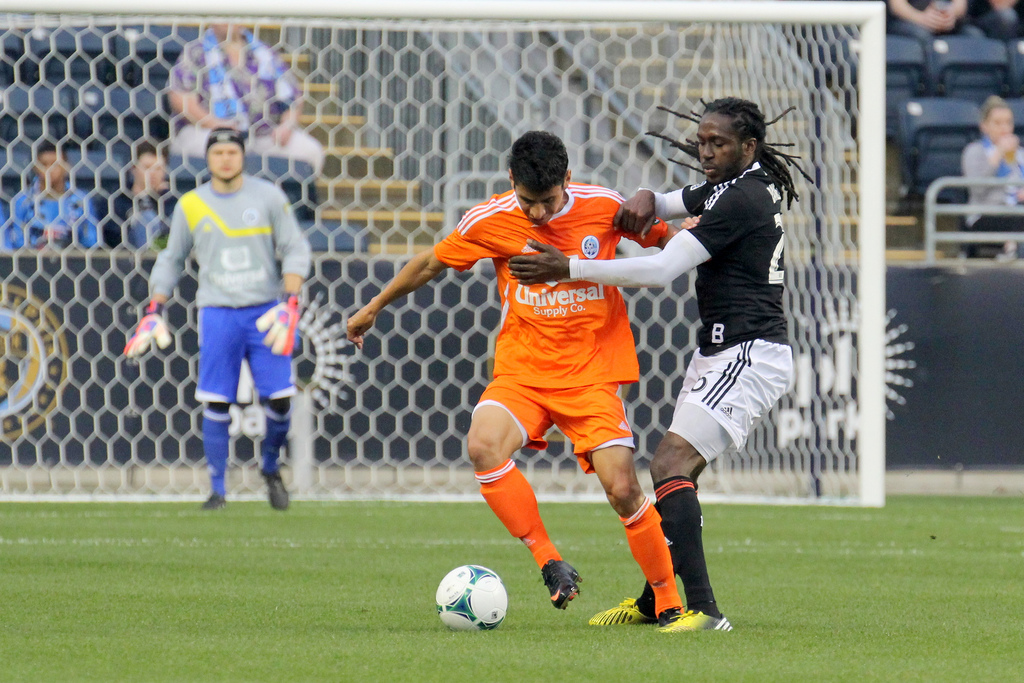 Keon Daniels tries to hold up Nick Perea.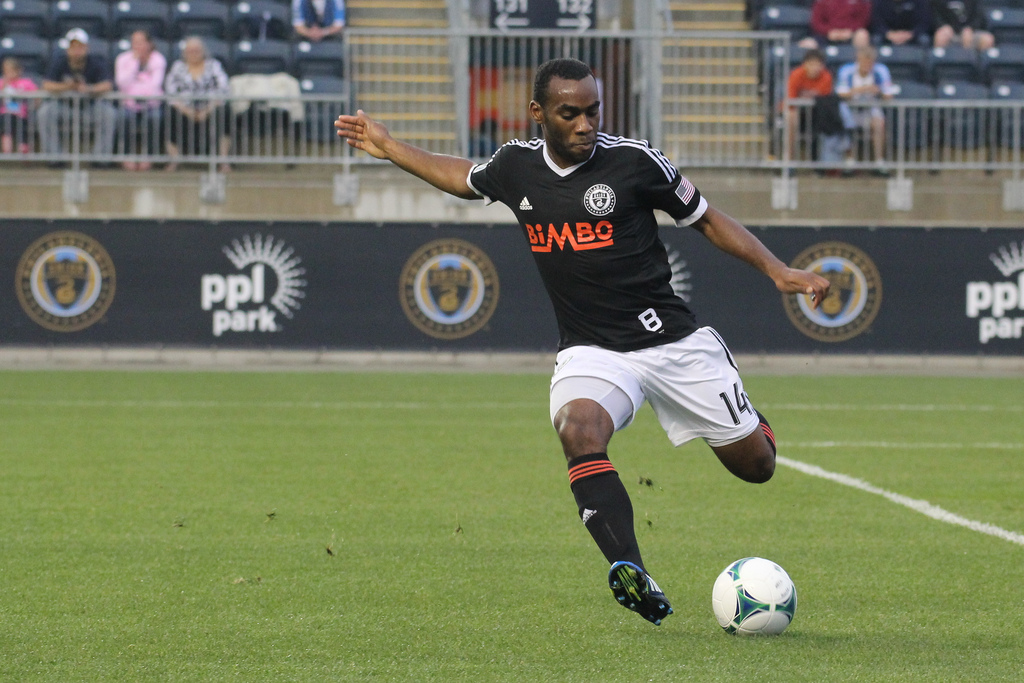 Amobi Okugo with a strong clearance.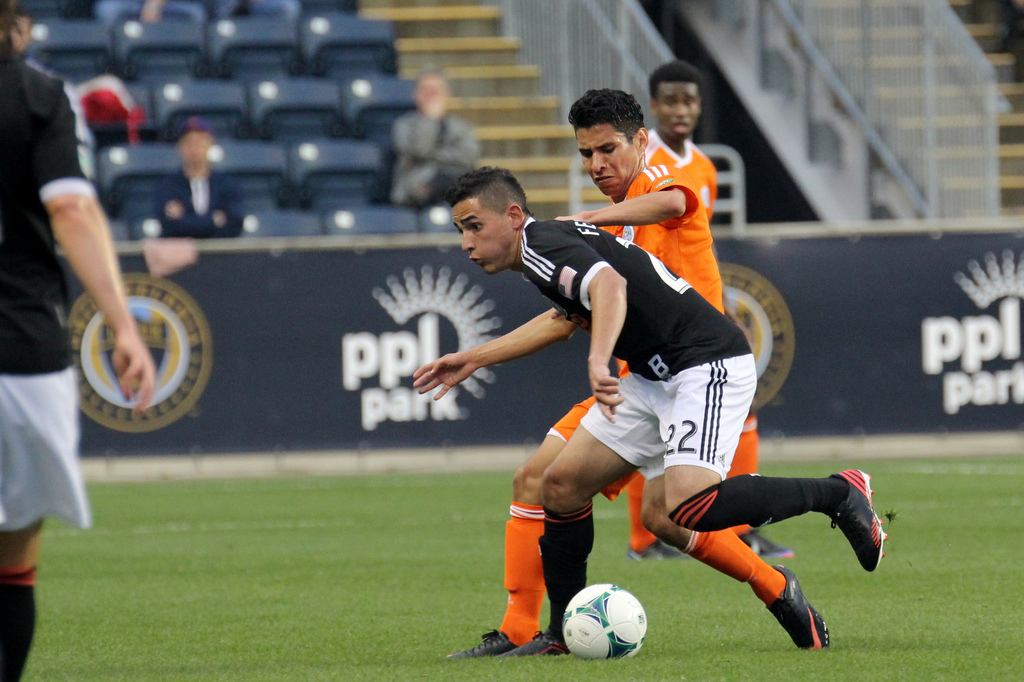 Fernandes goes up against Perea.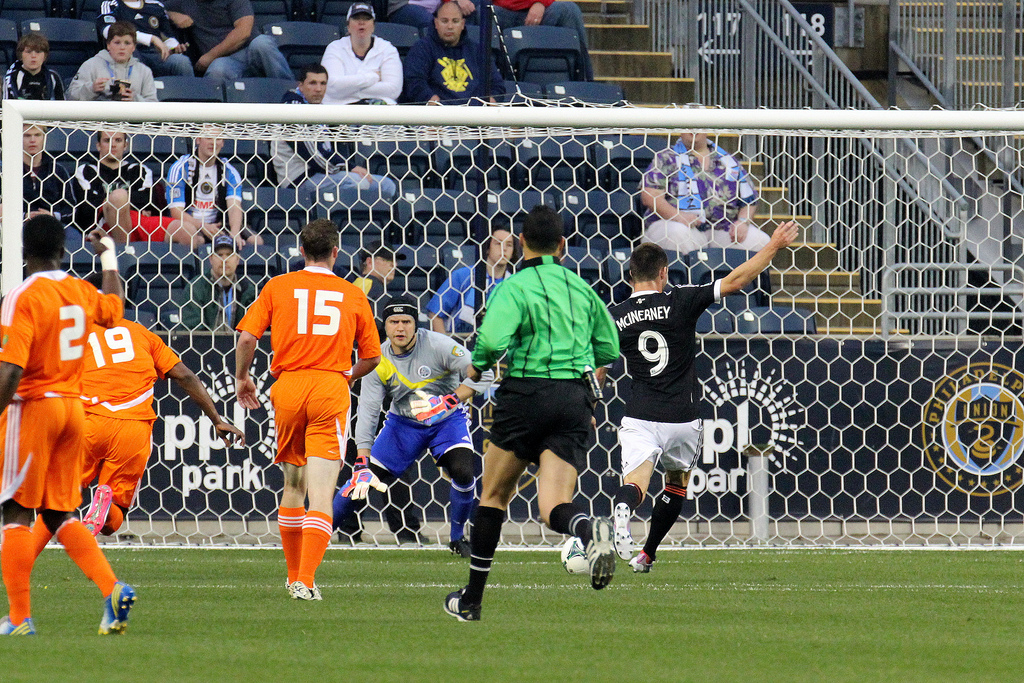 Jack McInerney finds an early opening.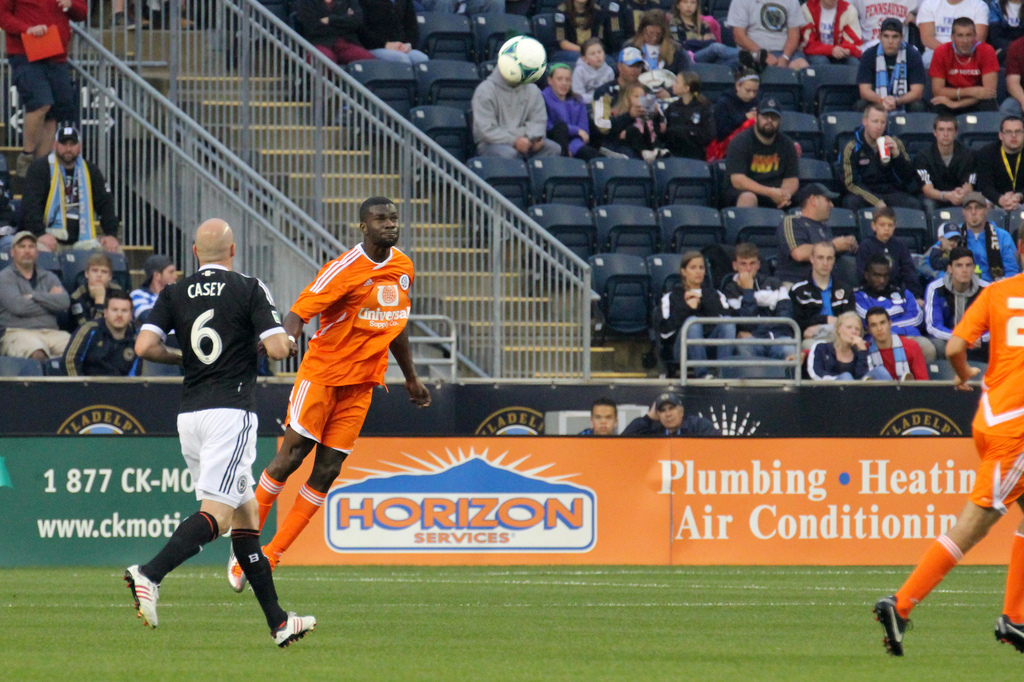 Tapiwa Machingauta heads clear.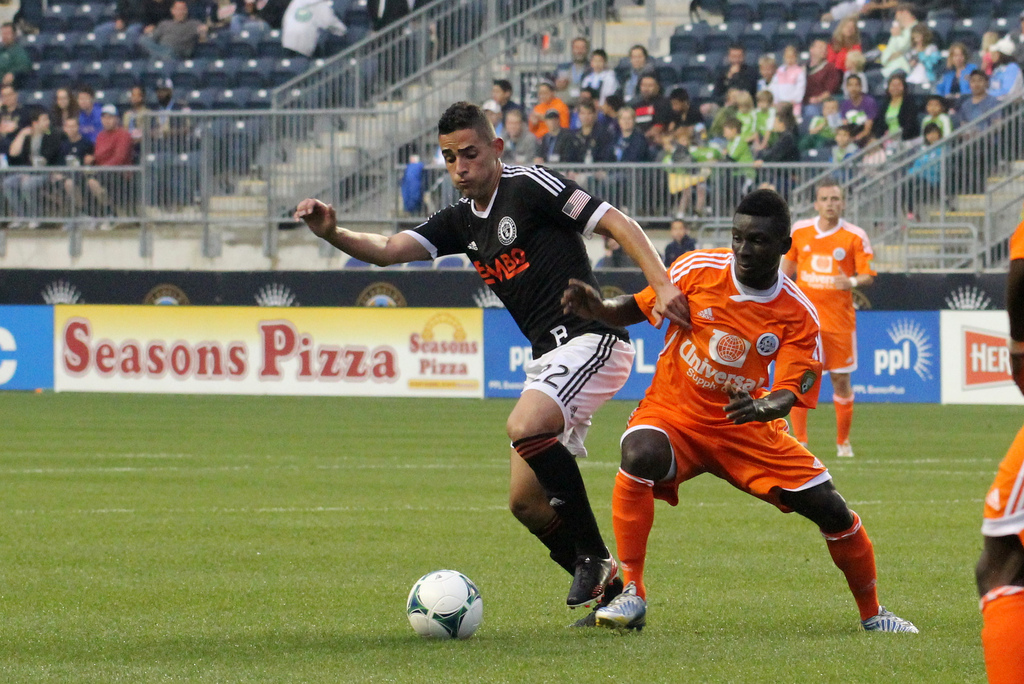 Fernandes gets a step on Page.
Frank Tweneboa turns on Okugo.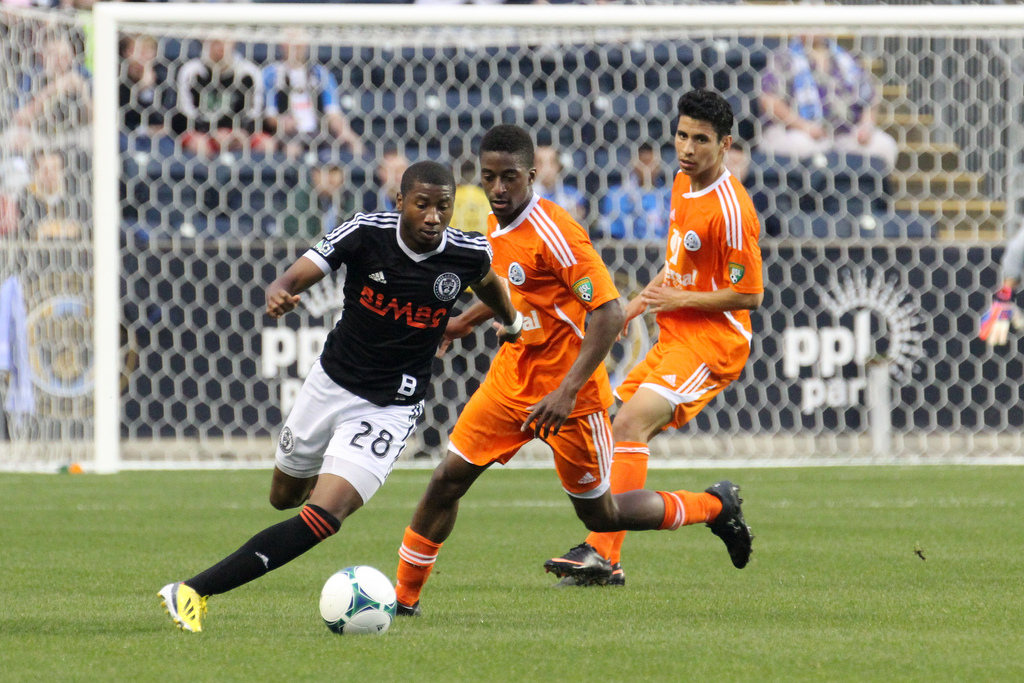 Raymon Gaddis cutting up field.
Conor Casey looks to turn on goal.
Jack McInerney rises to the ball ahead of Perea.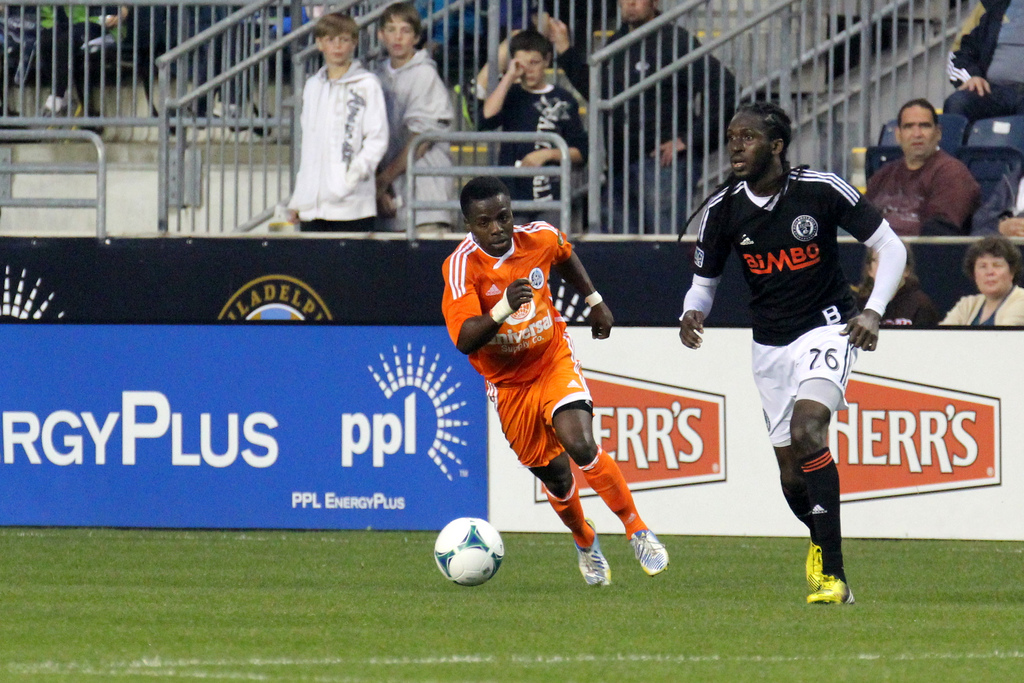 Daniel with Tweneboa closing in.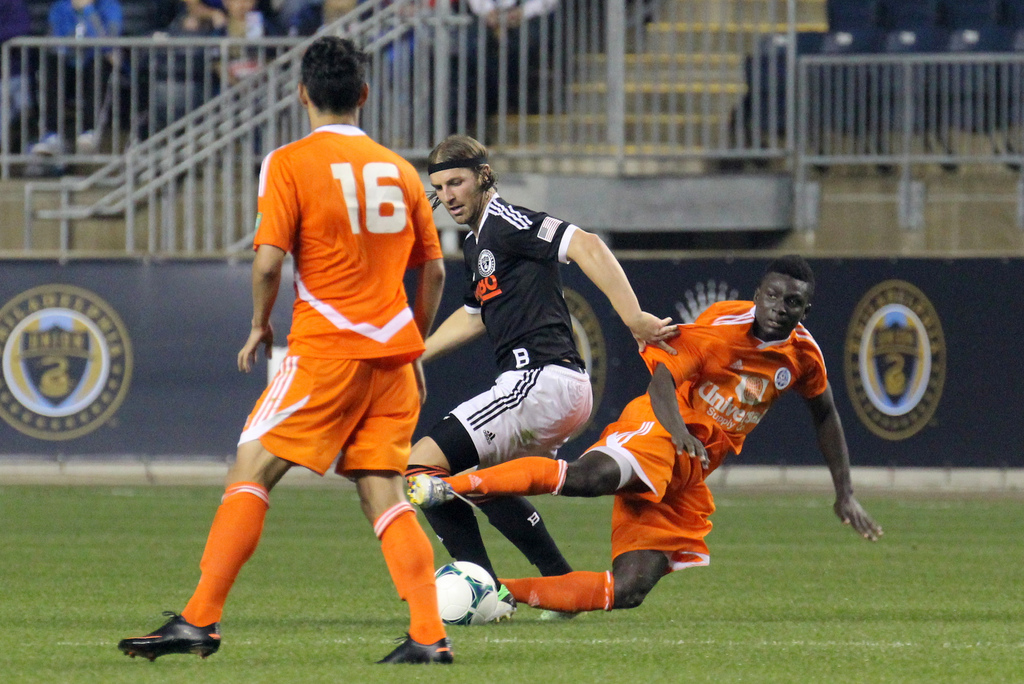 Jeff Parke gets tied up with Nathan Page.
Fernandes looks to break away from the pack.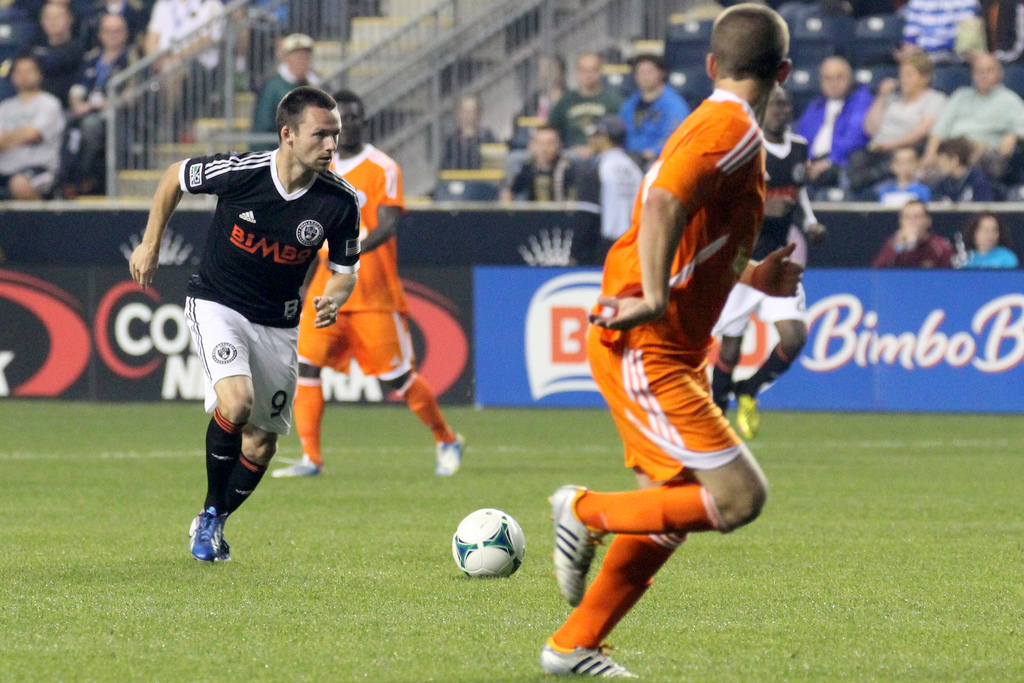 McInerney looks for the hard shot…
…but ends up with an easy pass into the goal.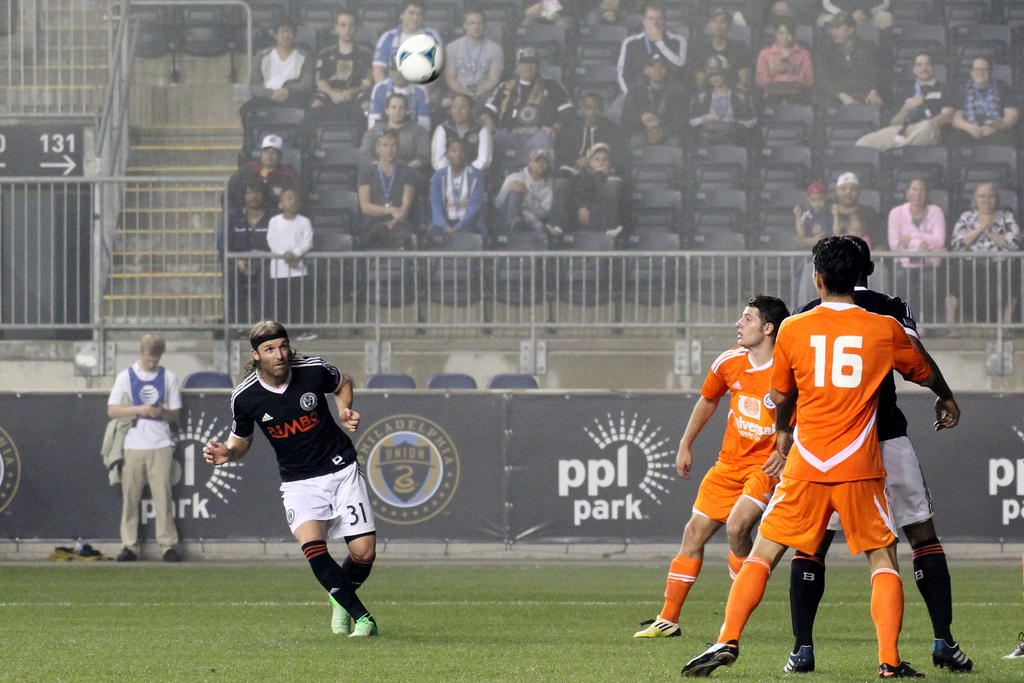 Parke heads one into the middle.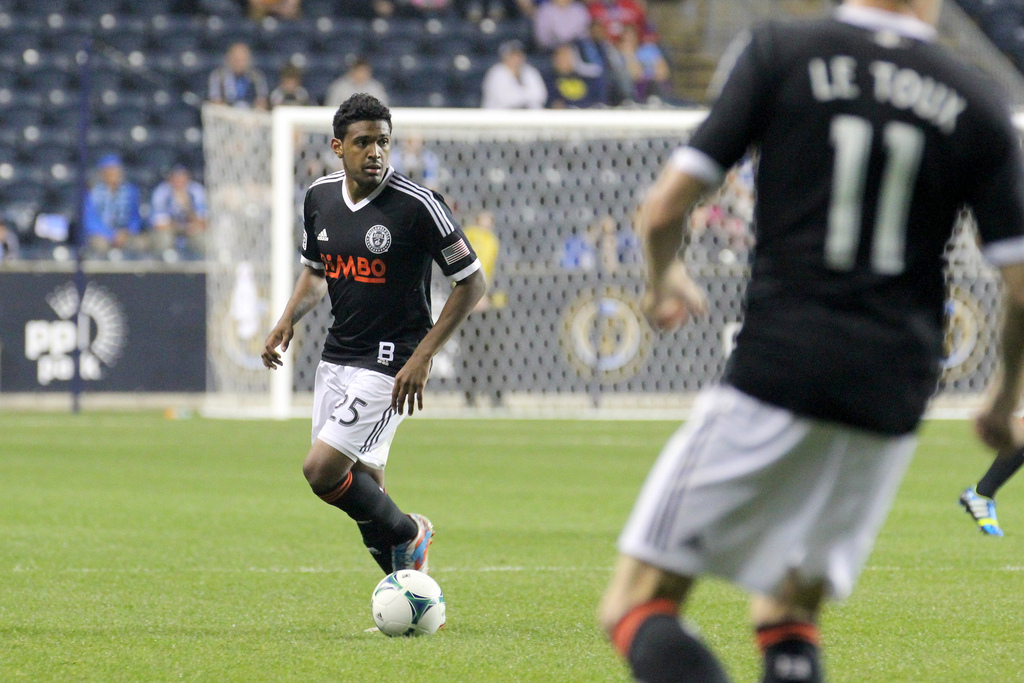 Sheanon Williams surveys the field for an opening.
Sebastien Le Toux carries the ball out of the defensive end.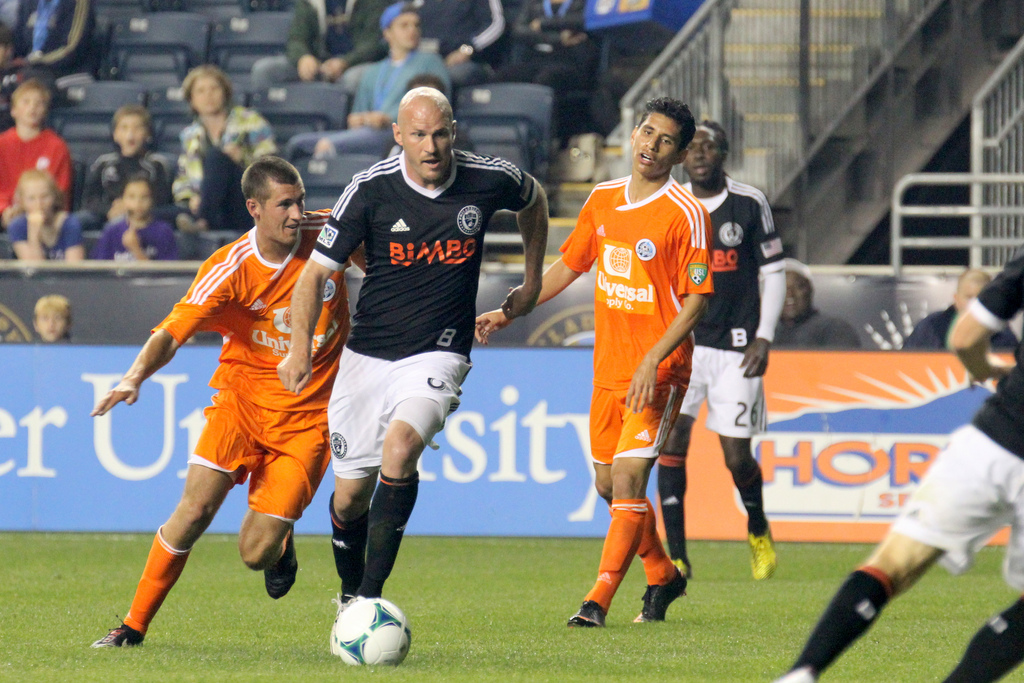 Casey cuts towards the middle for a shot.
Le Toux working the give and go with Casey.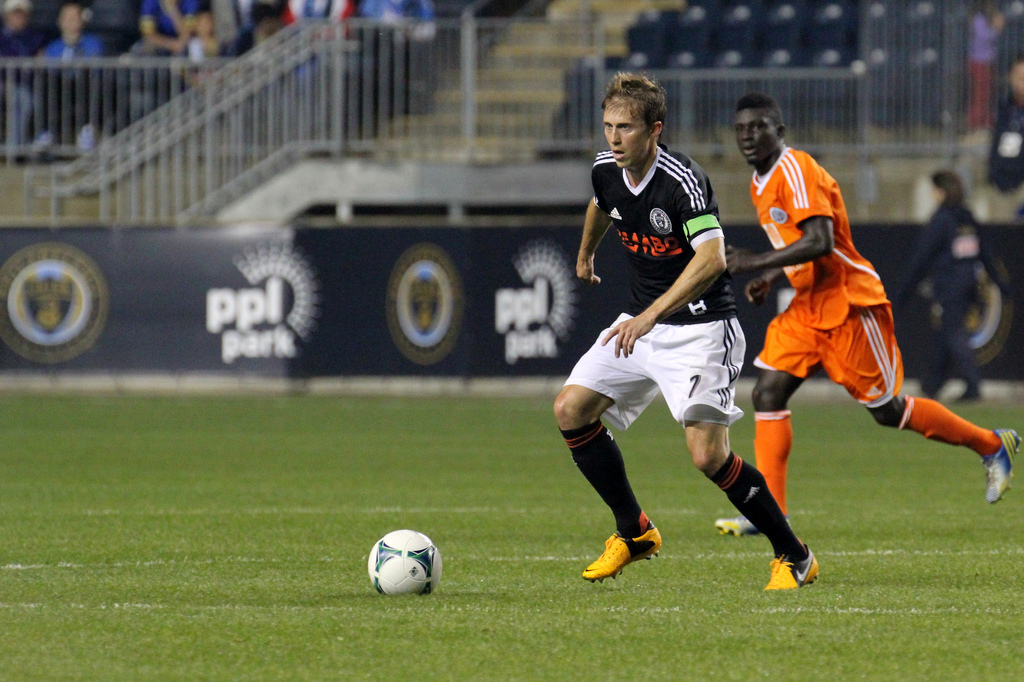 Brian Carroll helping to control the midfield.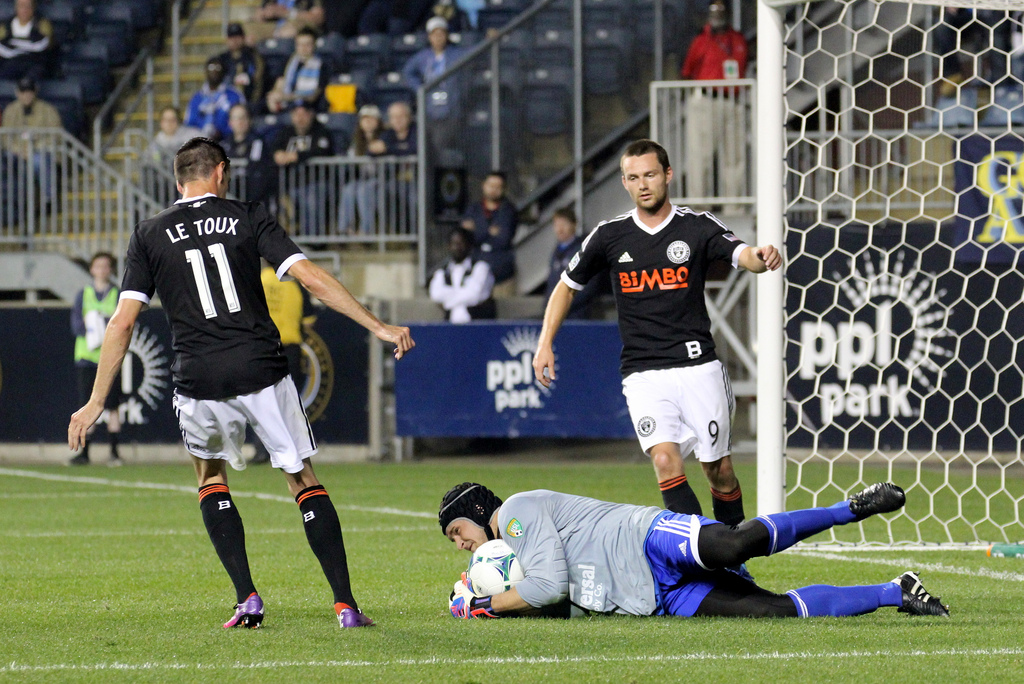 Kevin Billings was aggressive to the ball.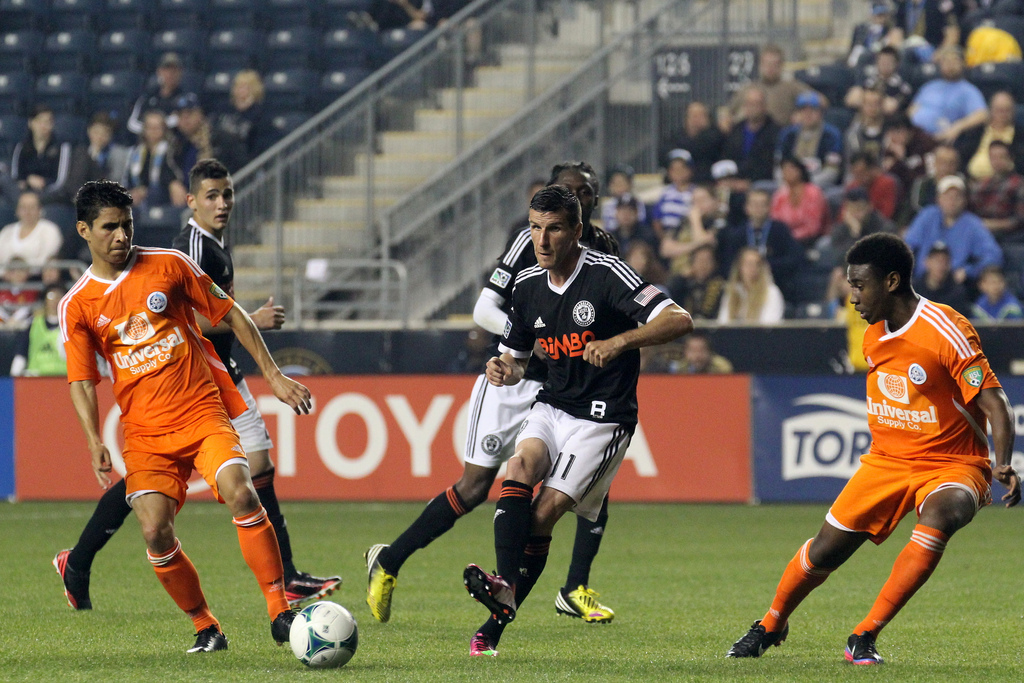 Le Toux delivers to the wing.
Fernandes fights for position on Ken Tribbett.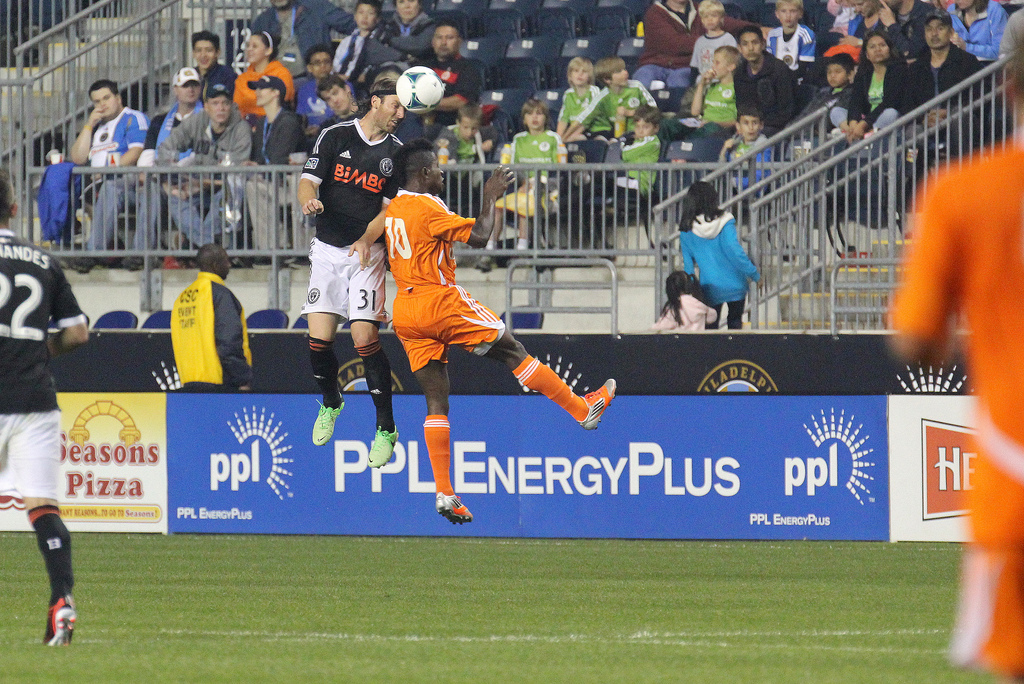 Parke gets up over Kollie.
Danny Cruz speeds up field.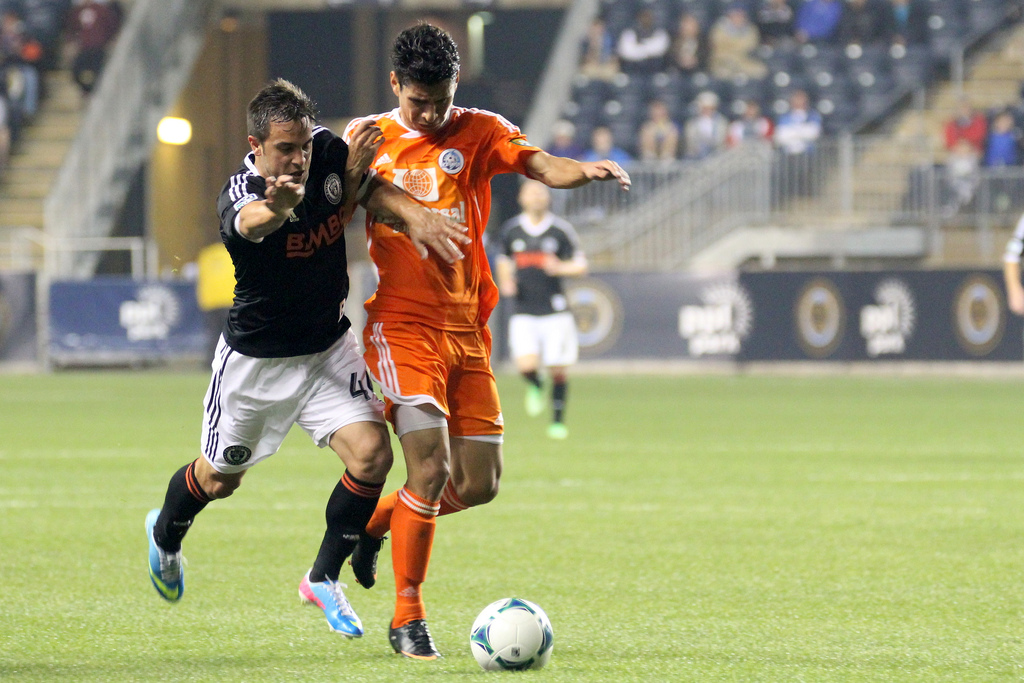 Cruz works to get position on Perea.
Antoine Hoppenot came off the bench to energize the front line.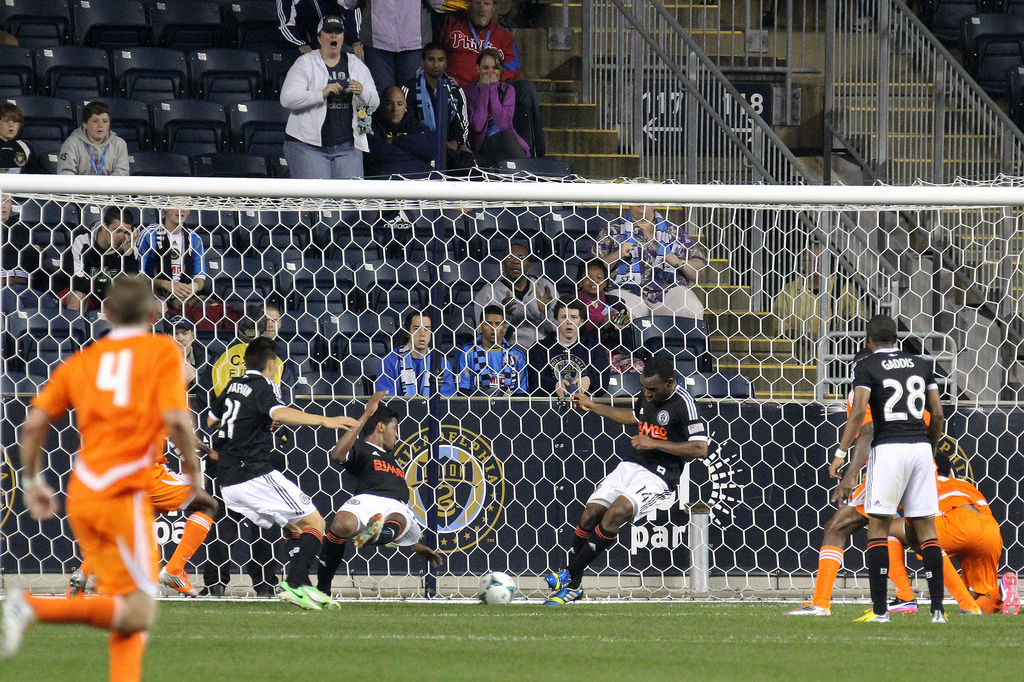 After a few bounces, Emmanual Kollie's shot finds the net.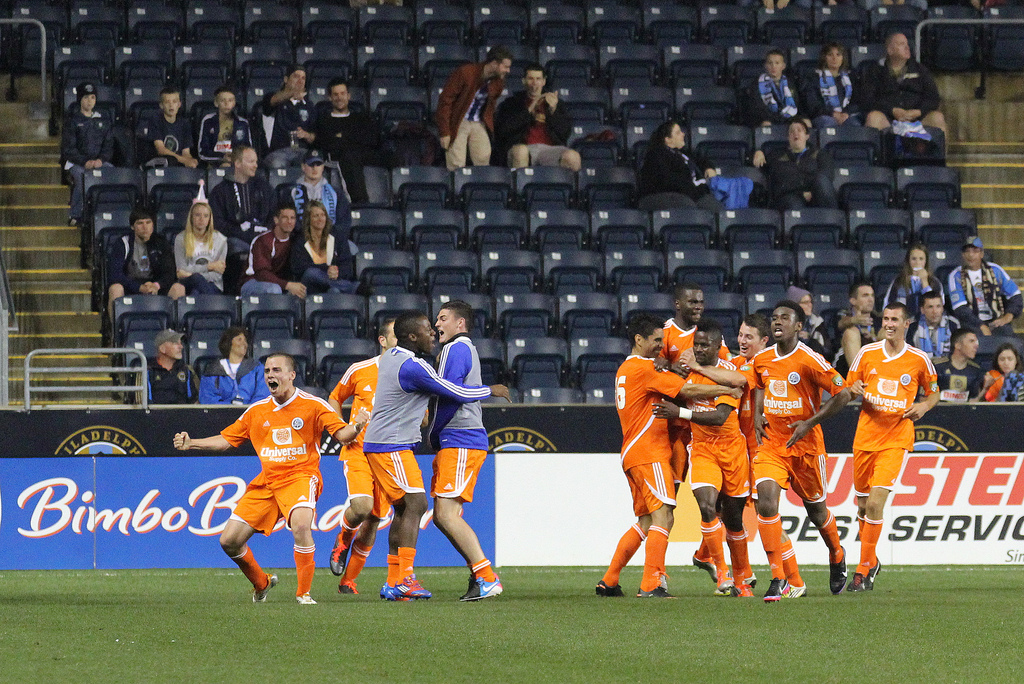 The Nor'easters celebrate the goal.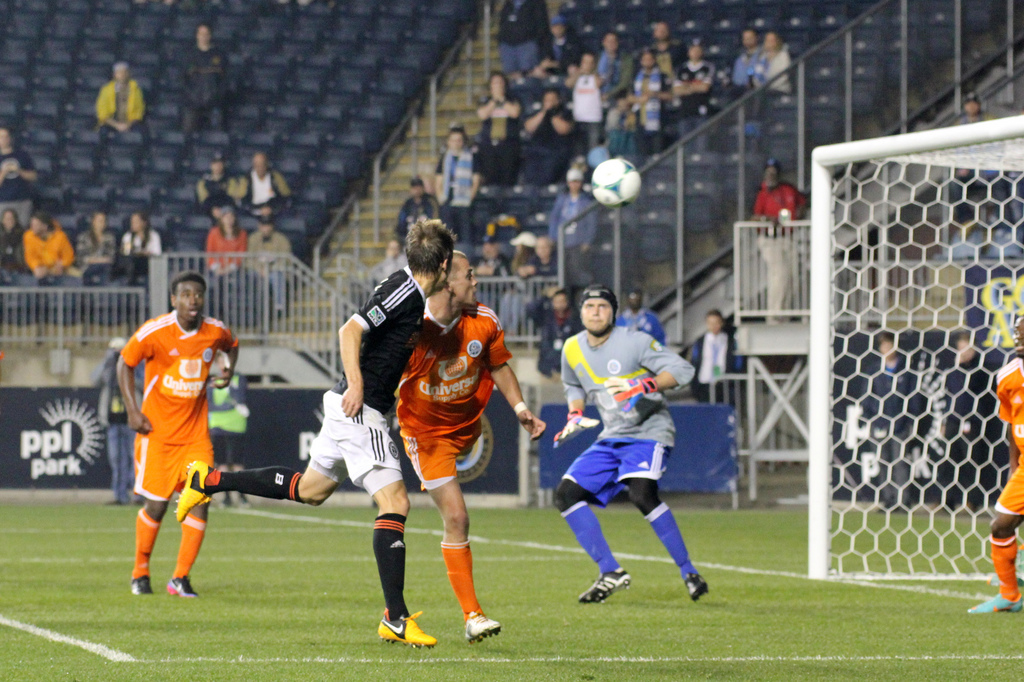 Carroll flicks the ball on net…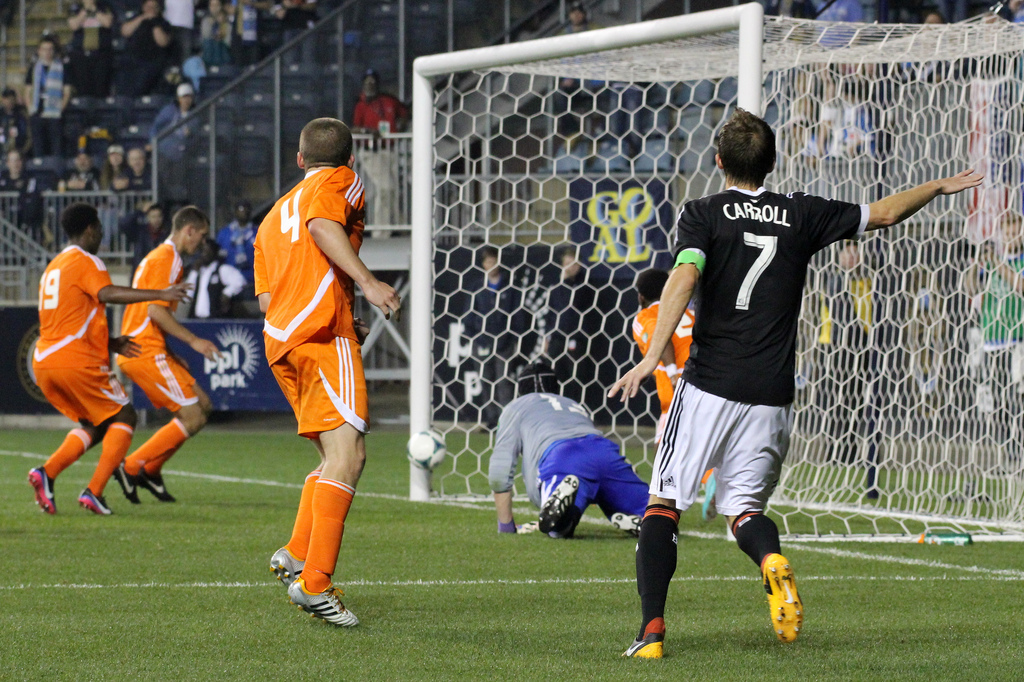 …and wills it across the goal line for the winner.
After the match Carroll tossed his shirt to the Sons of Ben
For more photos, check out Paul's Flickr page