PSP photographer Earl Gardner's look at the 1-4 loss to LA Galaxy.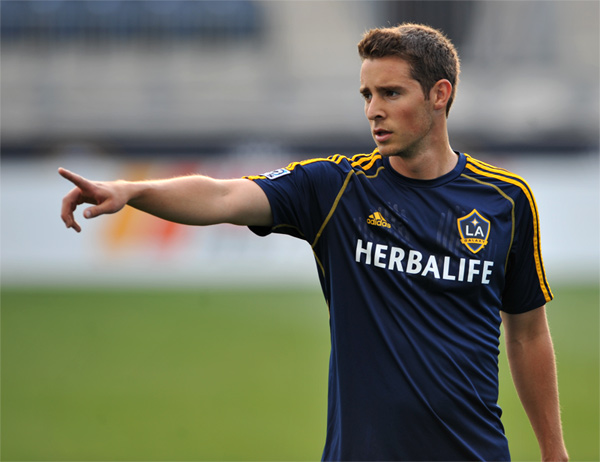 Chandler Hoffman makes his return to PPL Park after being traded.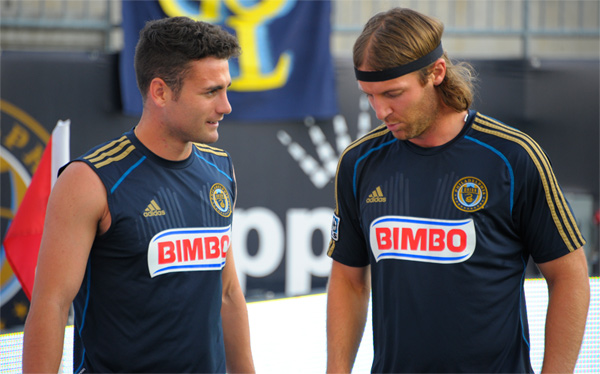 "Can you believe I lost Credit Card Roulette again?"    "Ohhhhh"
Former Reading United and Harrisburg City Islander's goalkeeper Brian Holt warms up with the squad.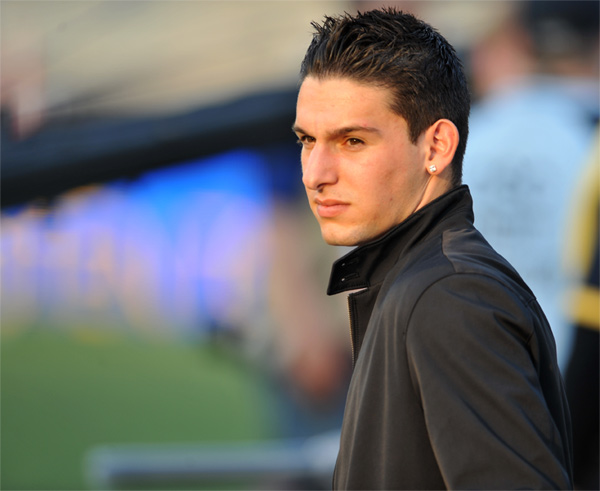 Zach Pfeffer paid a visit to PPL while home on break from Hoffenheim.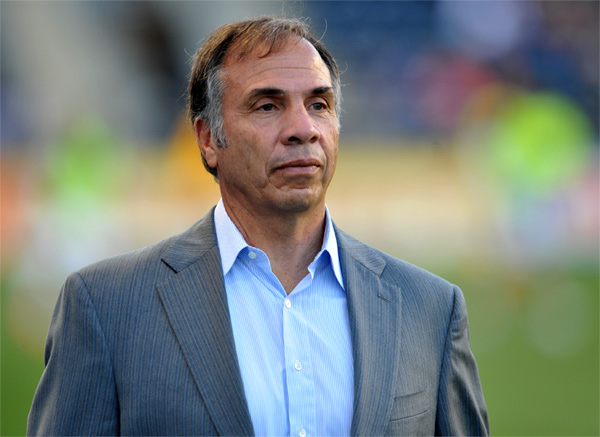 Bruce Arena takes a pre-match stroll.
The color guard leads the teams out on the pitch.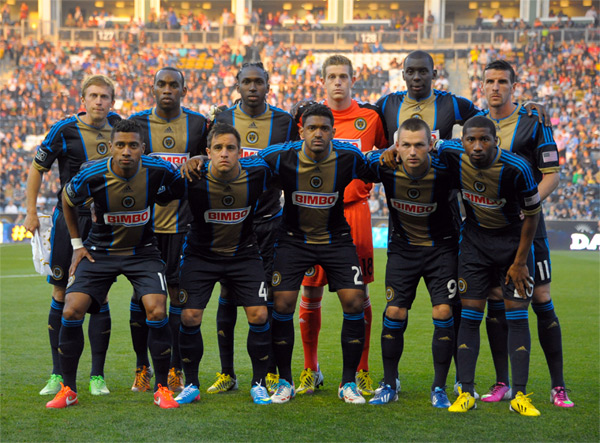 The starting XI.
MacMath takes a corner kick off the head for LA's first goal.
Landon Donovan had his hand all of the Galaxy's goals.
Jack Mac makes a run up the pitch.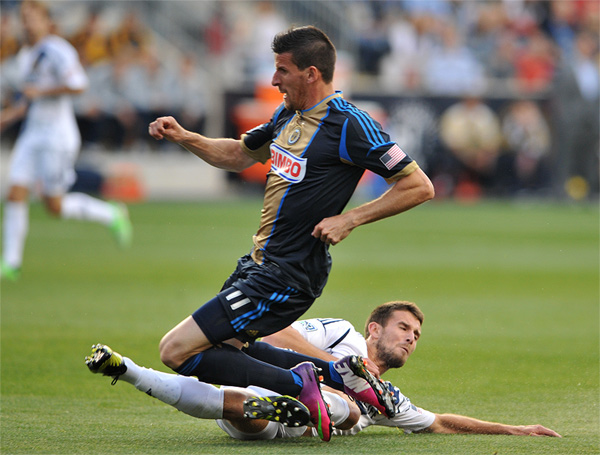 Seba gets taken out.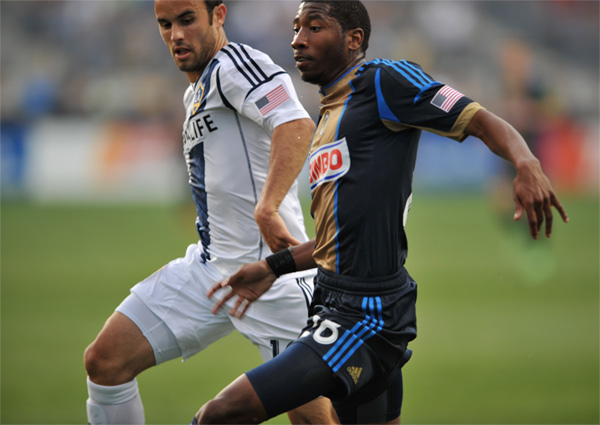 Ray Gaddis does battle with Landon.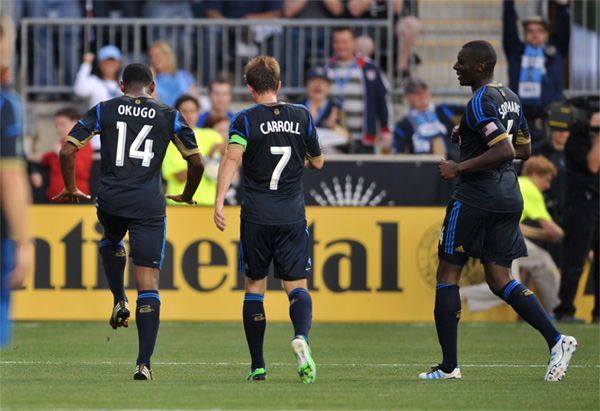 Amobi Okugo struts his stuff after scoring.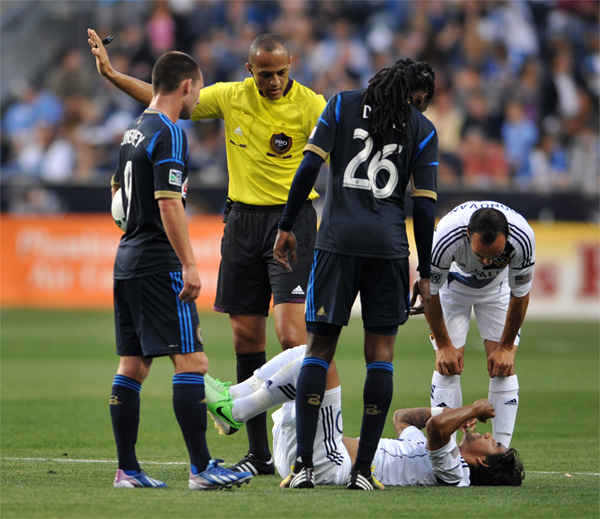 A.J. DeLaGarza gets looked at after a collision.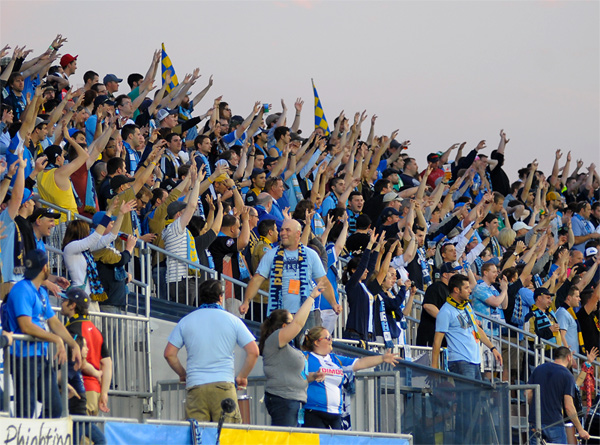 Ahhhhhhhhhhhh…..  BOOM!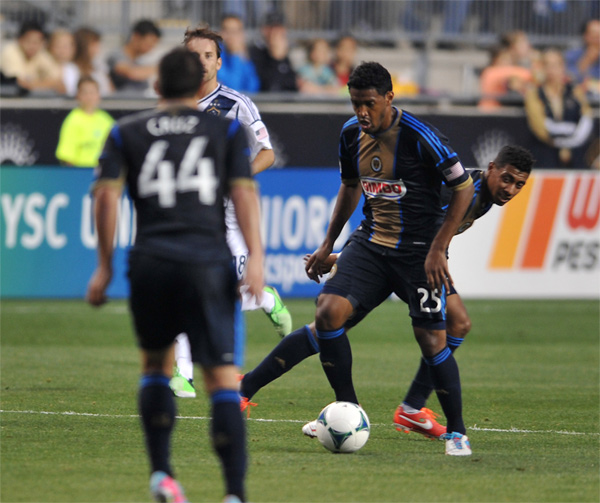 Sheanon works the ball forward.
Kleberson saw his first start for the Union.
The defense works to clear the ball.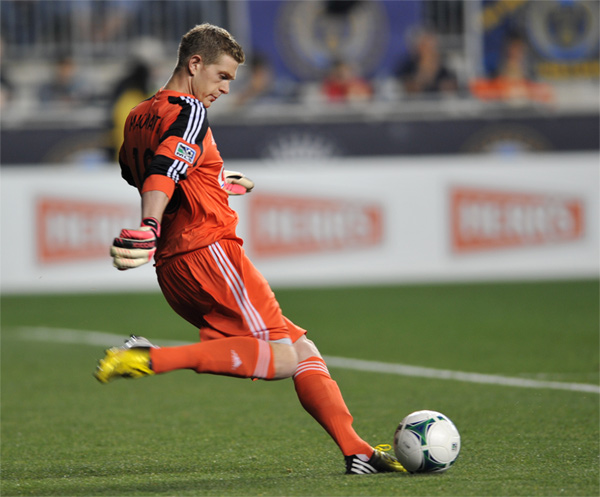 Zac launches the ball up the field.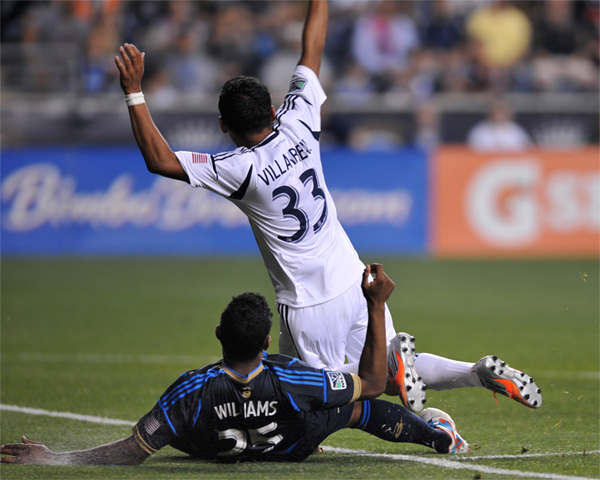 Williams makes a tackle on Villareal.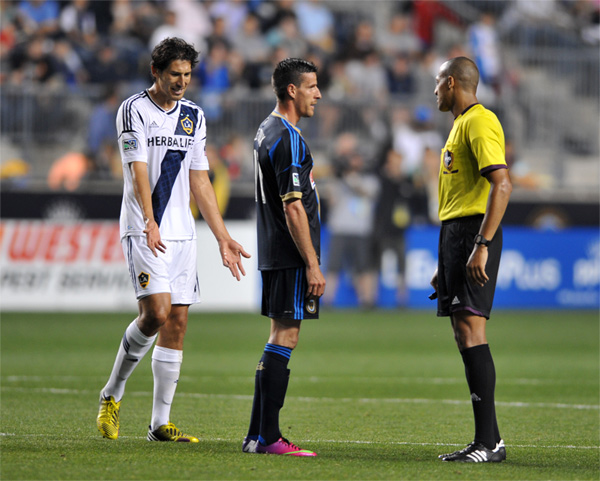 "Look at those boots, would you please just look at those beautiful boots?"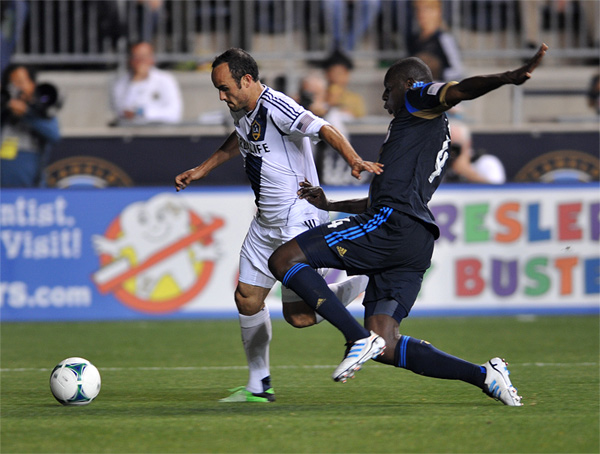 Bakary Soumare covering Landycakes.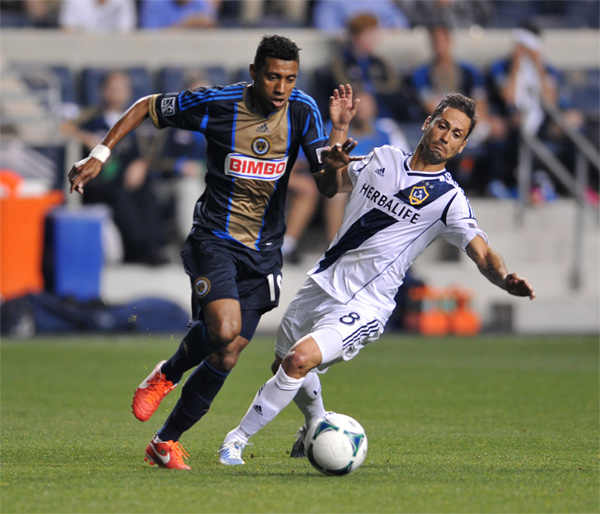 Kleberson made a great impression on fans.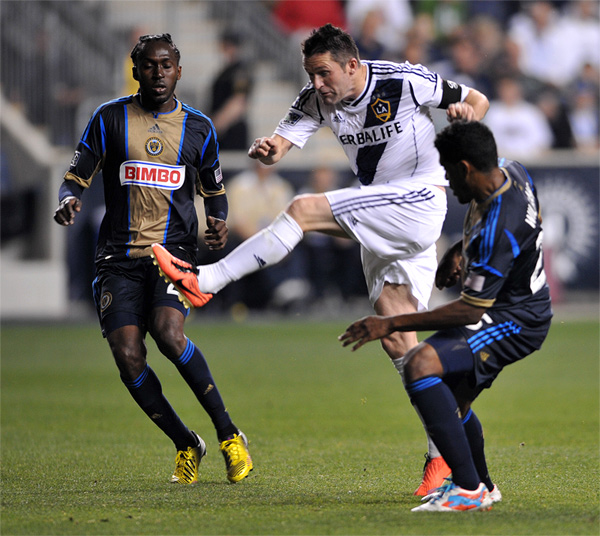 Robbie Keane unloads on goal.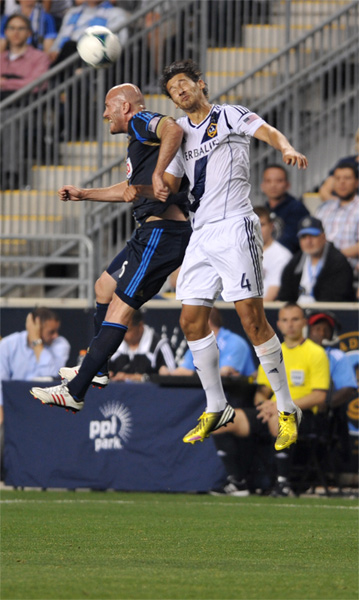 Conor Casey gets up for a header.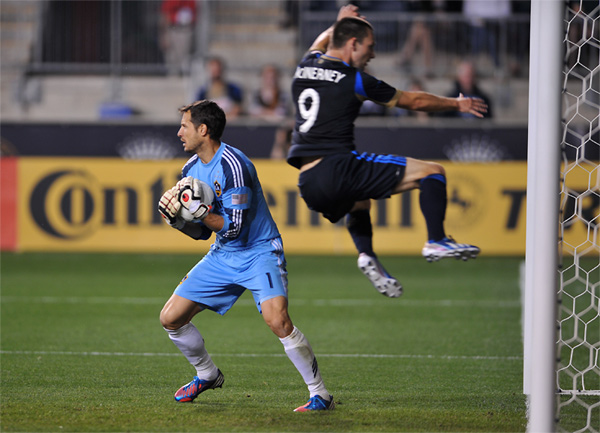 Jack pulls his ninja moves.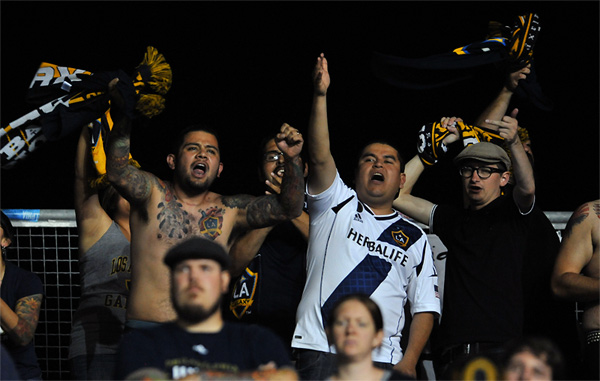 LA brought some fans out to the match.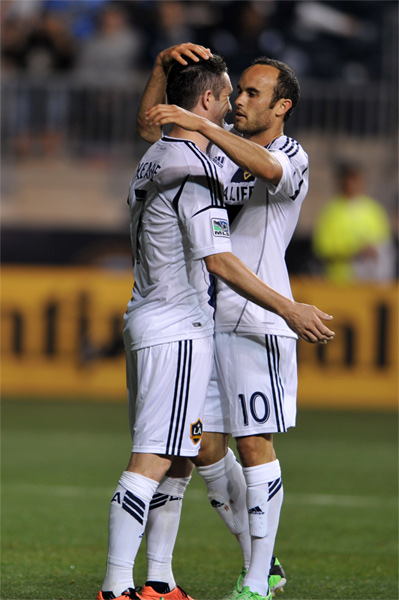 "I've missed those beautiful Irish eyes of yours"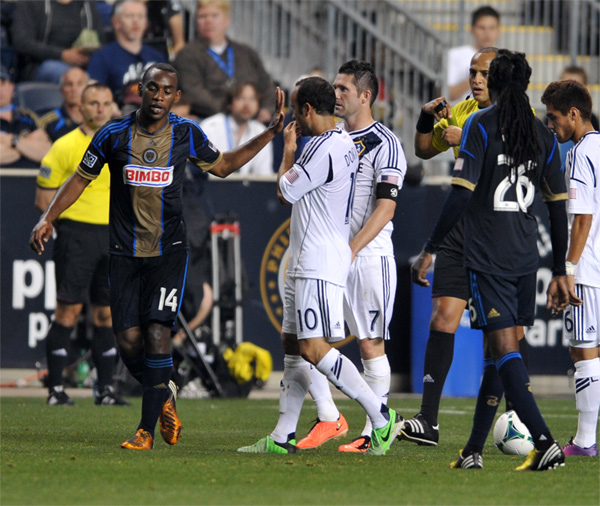 "Talk to the hand Robbie!"
For additional photos please check out Earl Gardner's Flickr page.