PSP photographer Michael Long shares his look at Saturday's Philadelphia Union's 2-2 draw with Seattle.
Saturday's Union match against the Seattle Sounders was both physical and hard fought.
Seattle opened the scoring early, slipping a goal past Zac MacMath and Jack McInerney.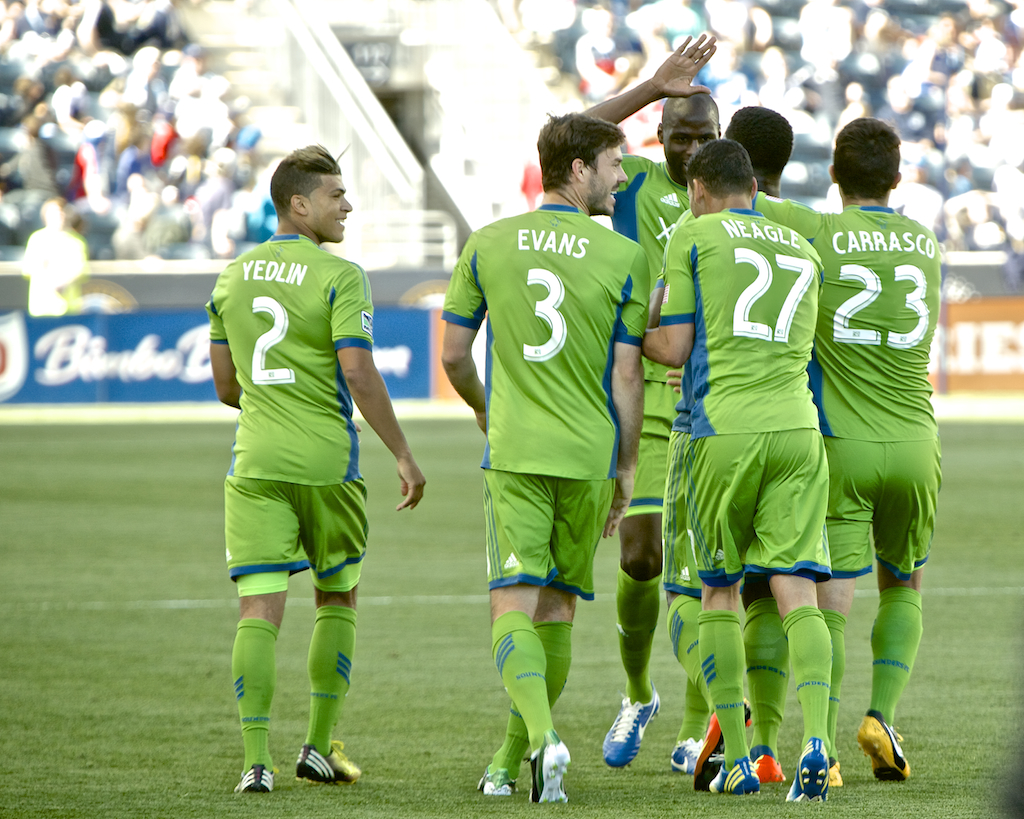 It was the only goal of the first half.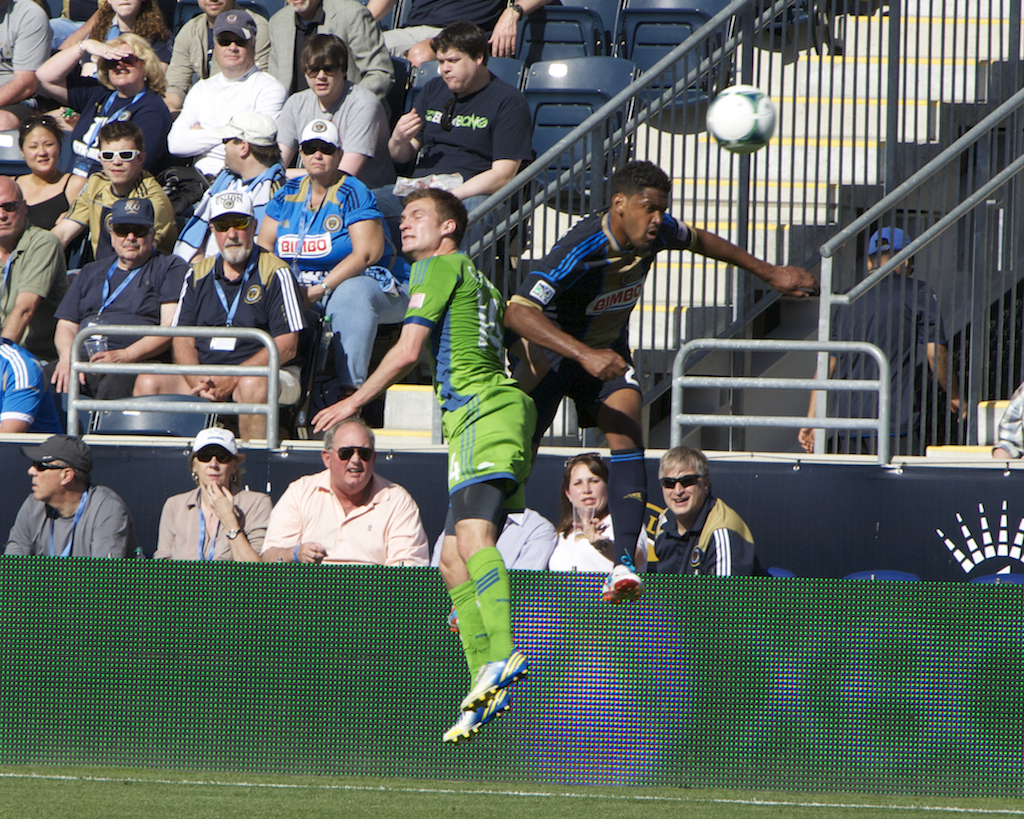 Sheanon Williams and Alex Caskey battle in the air.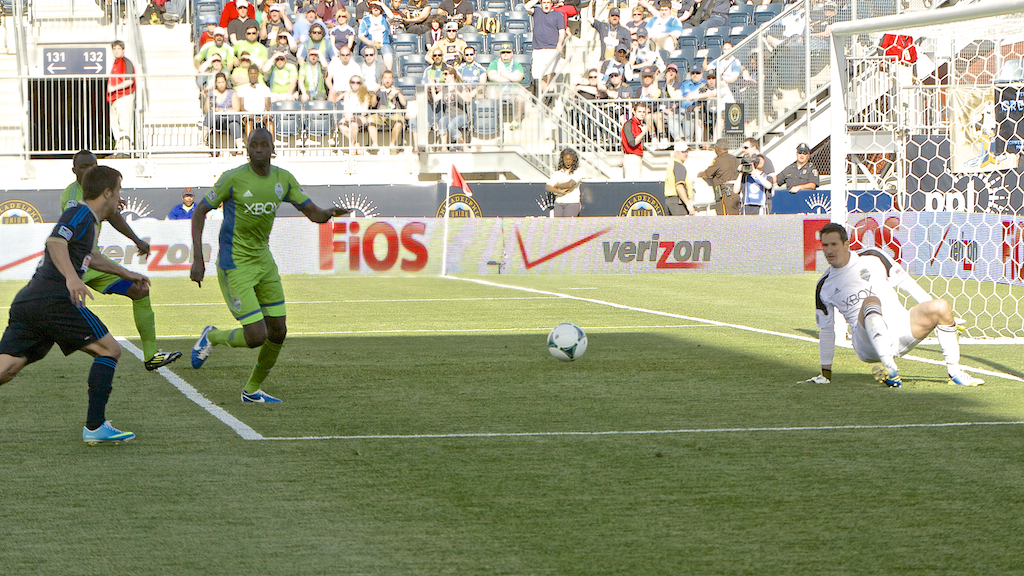 Danny Cruz closes in on the rebound that will finish with his first goal of the day.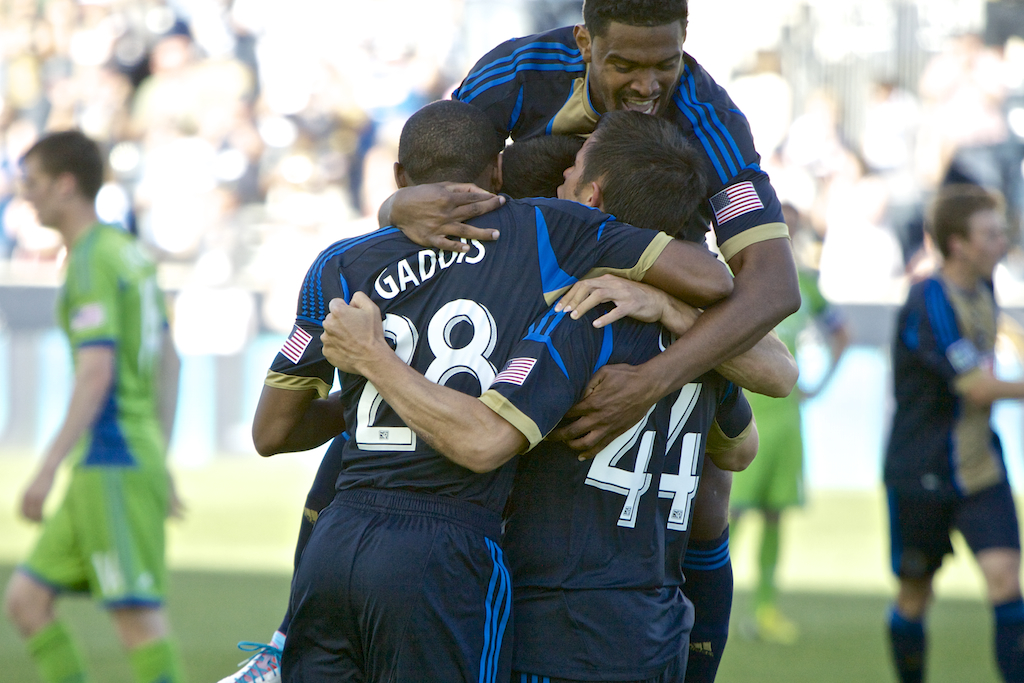 Celebration: Union 1-1 Sounders.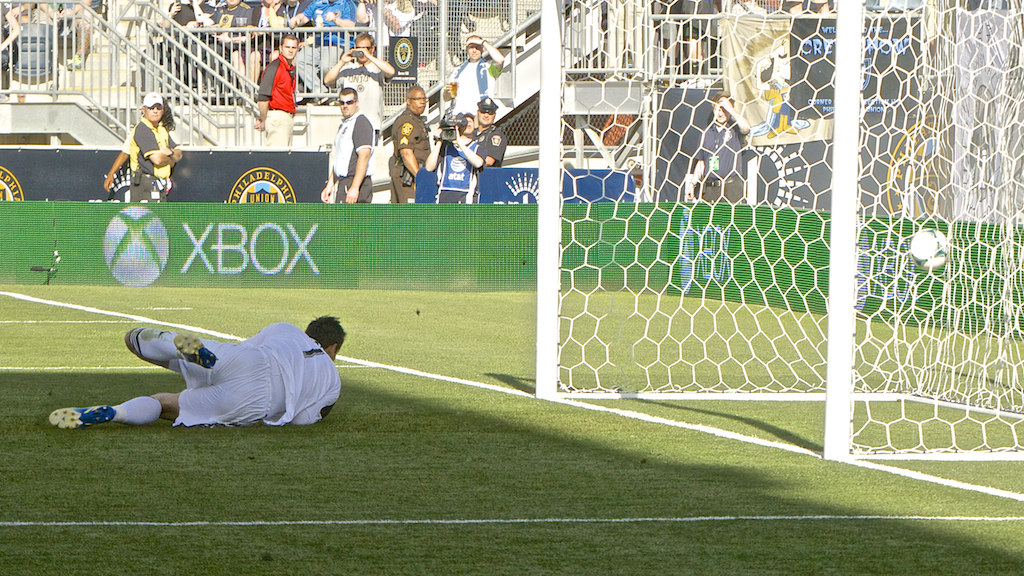 88 seconds after his first strike, Cruz made it Union 2-1 Sounders.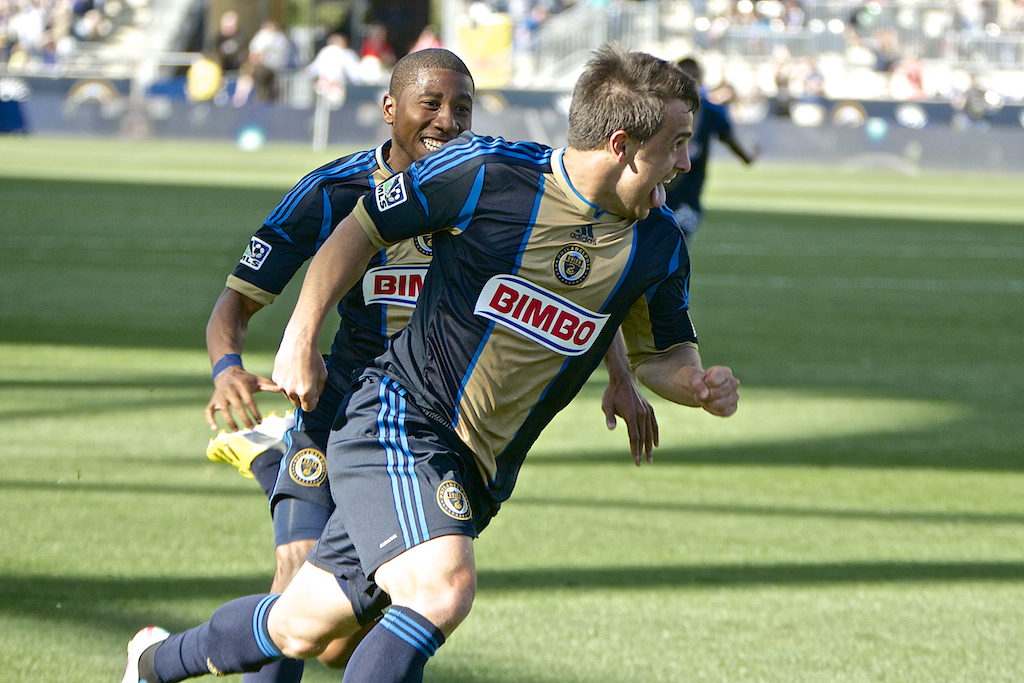 Cruz celebrates No. 2…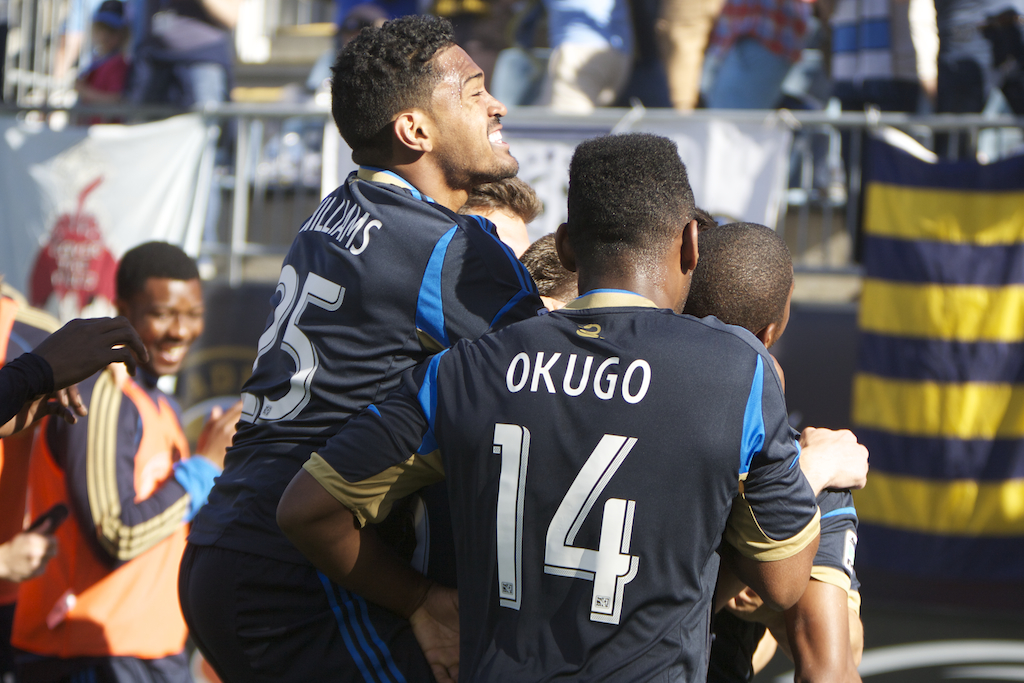 …and is mobbed once again by his teammates…
…and is applauded by the River End.
Cruz didn't stop battling.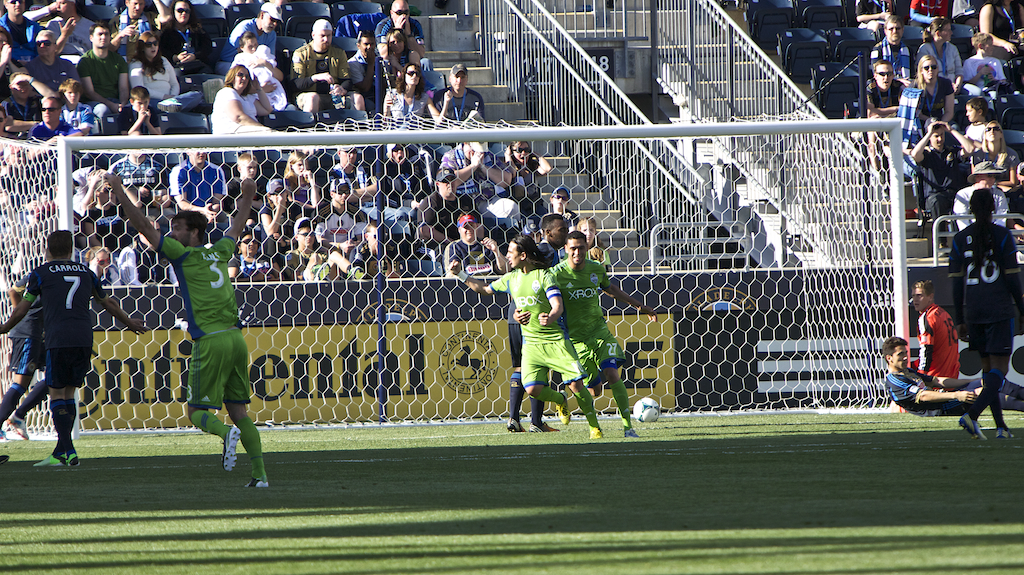 The Sounders however, would not be deterred and soon evened the scoreline.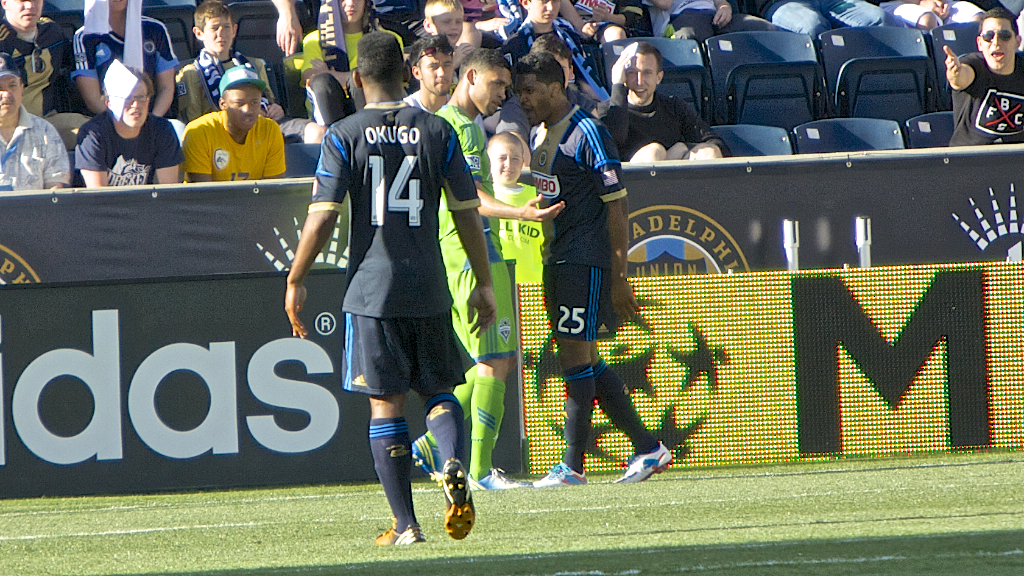 The match soon became intensely physical.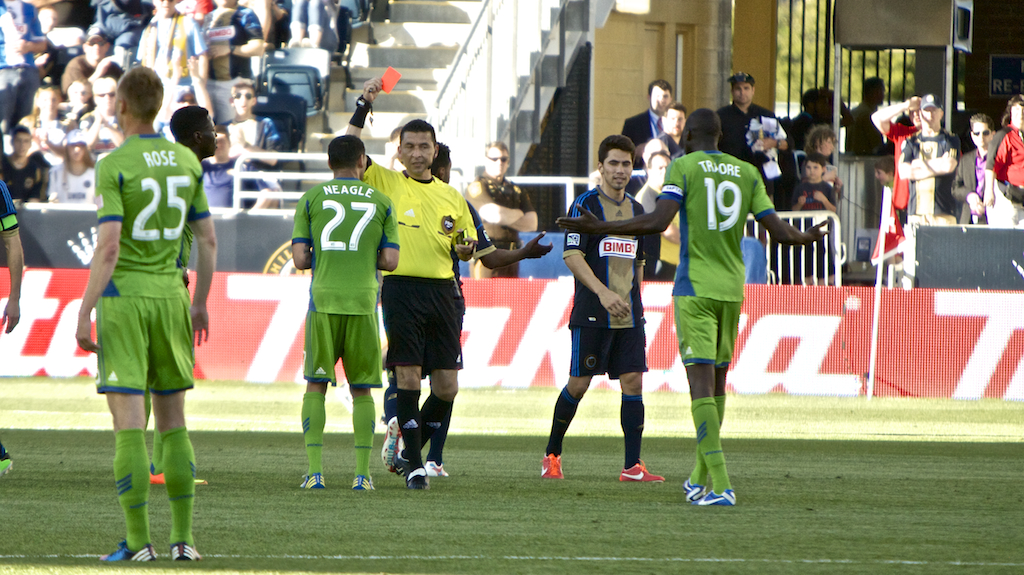 Referee Jorge Gonzalez took too long to intervene and both teams paid for it with a punishment that was out of proportion with the crime.
Williams and Neagle exit the game early.
 Things continued to heat up.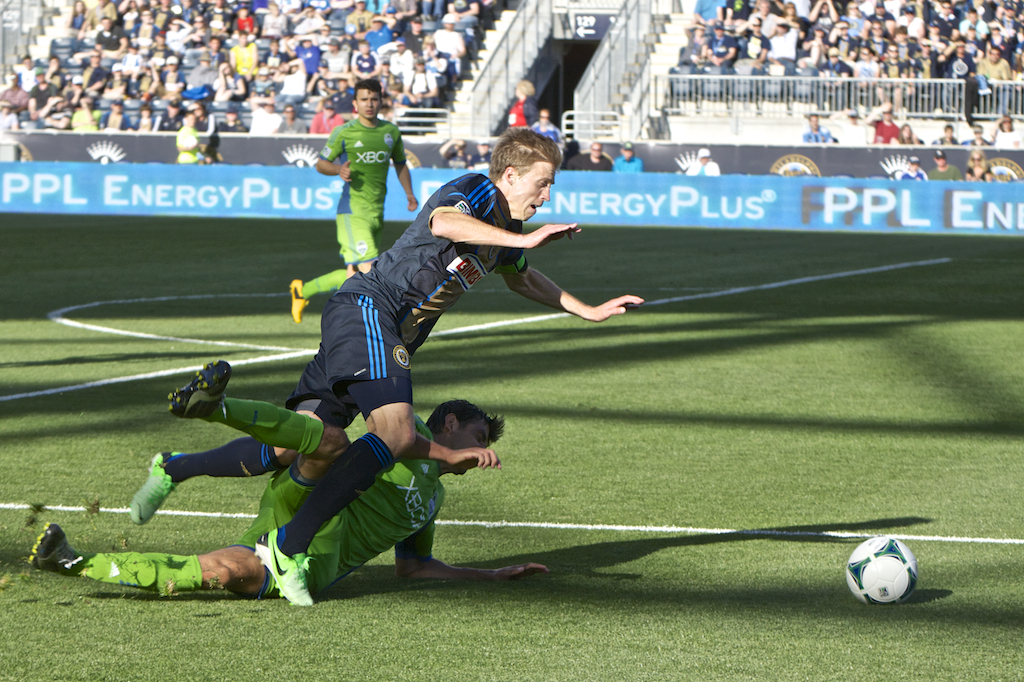 Brian Carroll is taken down by this tackle.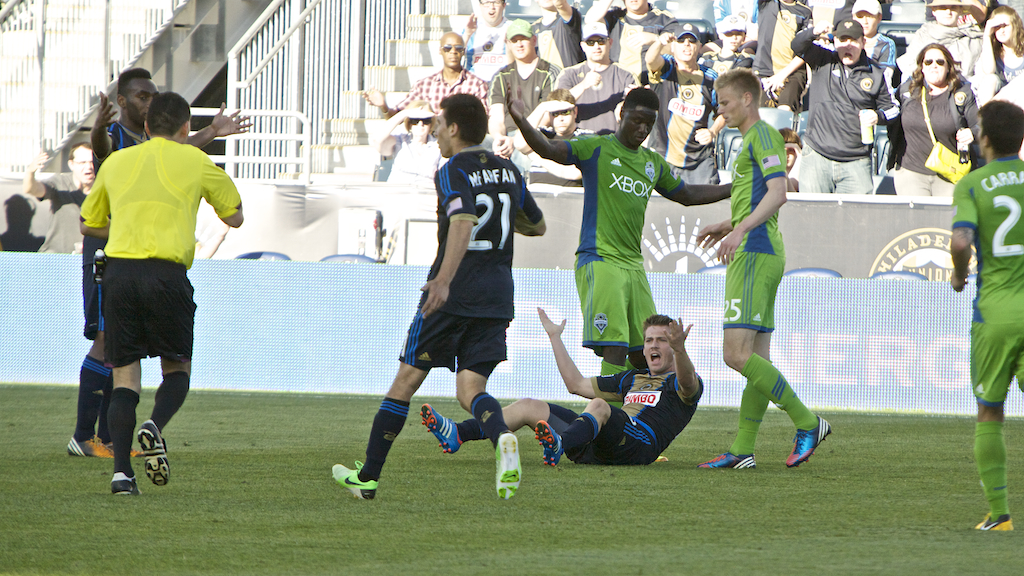 Antoine Hoppenot reacts after being intentionally kneed in the head by Eddie Johnson. That would result in just a yellow. A no-call handball in the box in stoppage time would result in the Union losing two points on the day.