PSP photographer Michael Long shares his look at Sunday's Philadelphia road win in DC.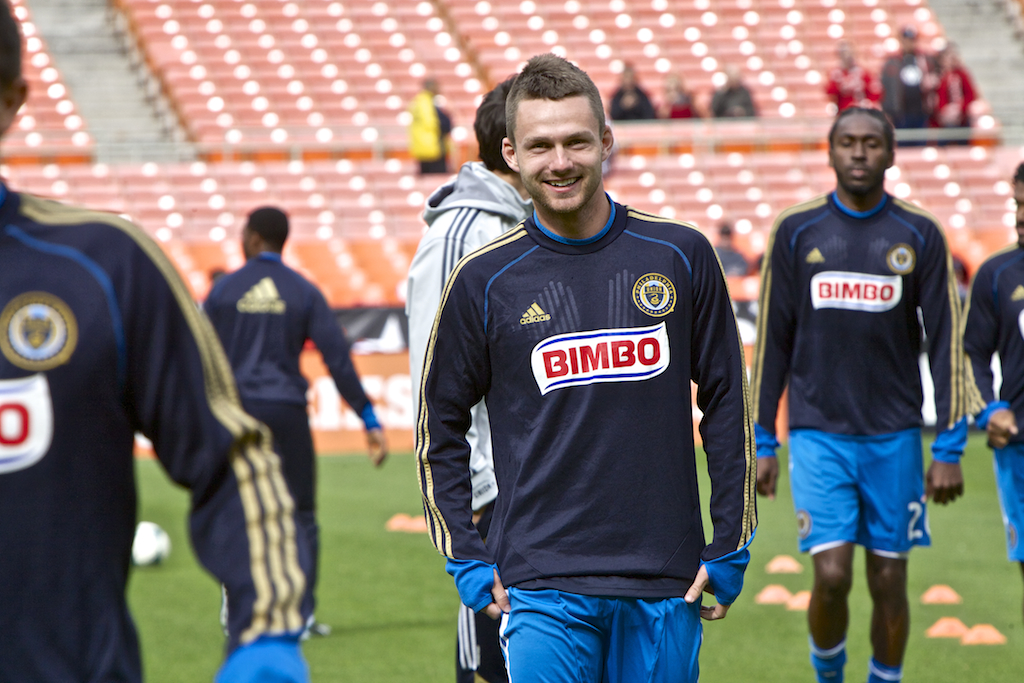 Jack McInerney before his two-goal performance on Sunday in the Union's 3-2 over DC United.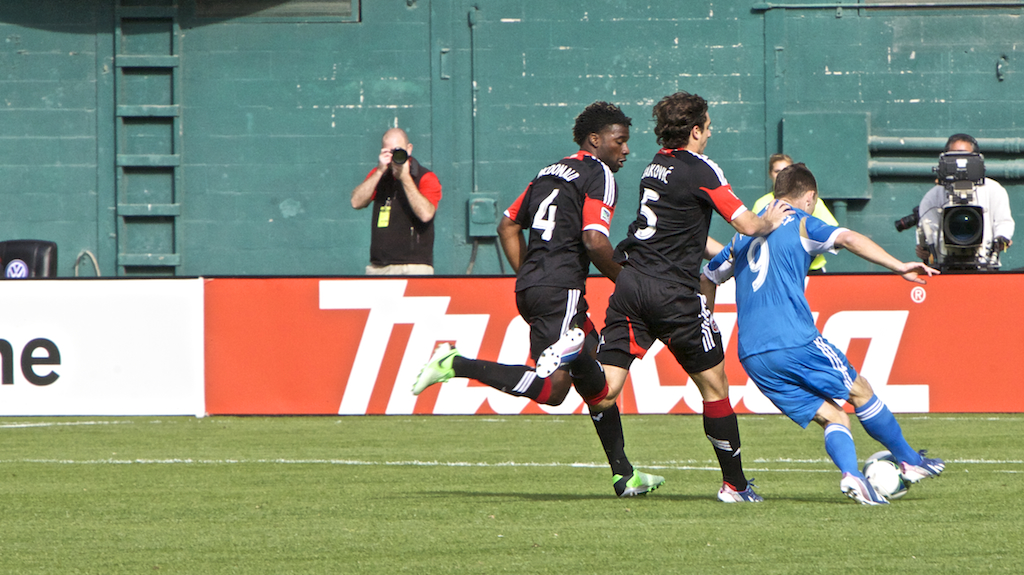 Less than 10 minutes into the game Mac breaks away…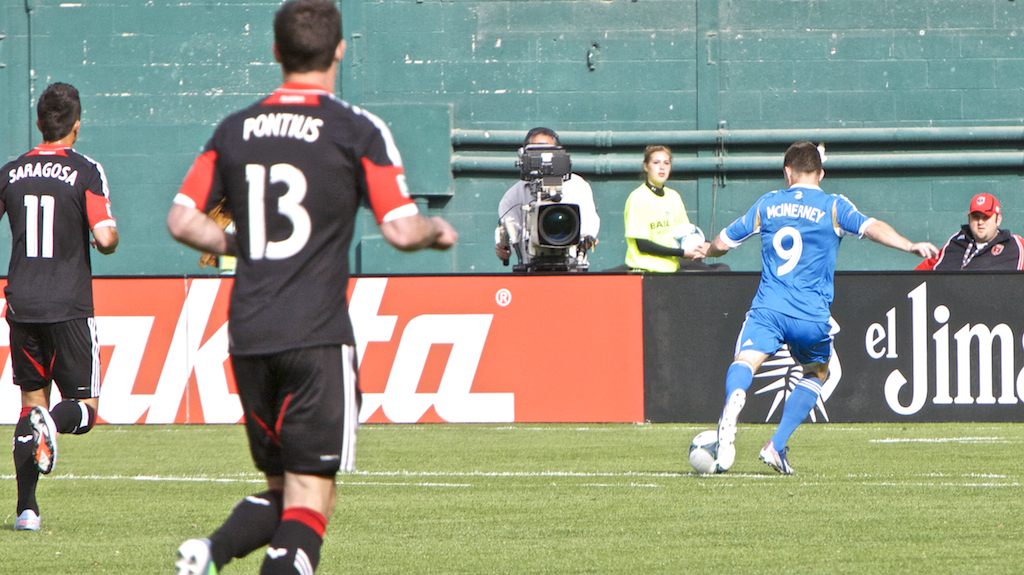 …stunning DC United with this left footer.
The boys in blue celebrate goal No. 1.
Conor Casey would follow Mac's lead.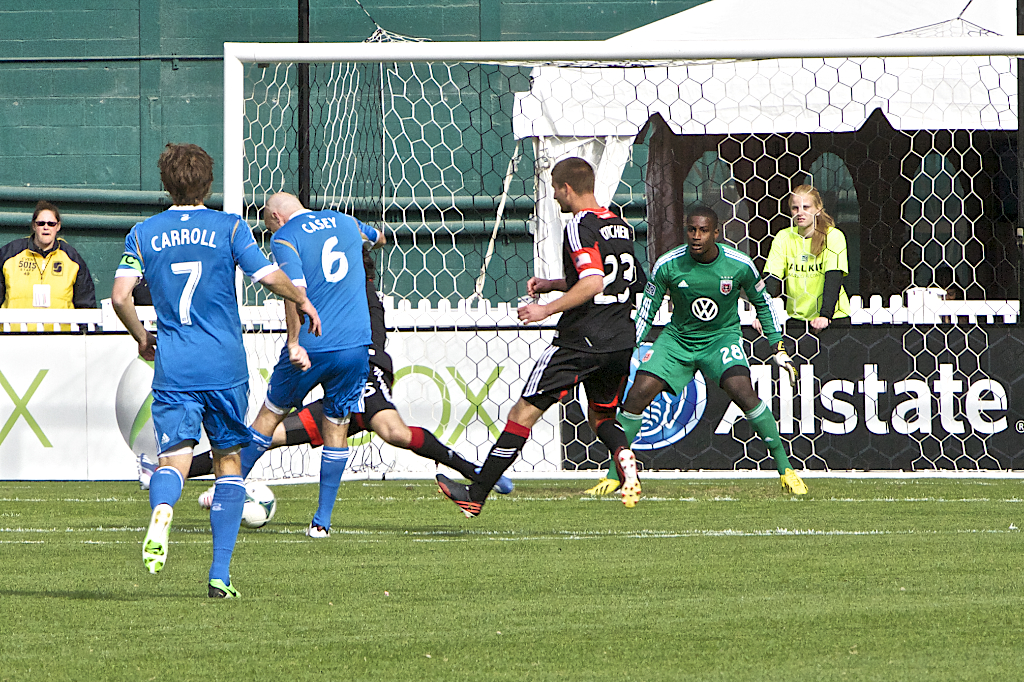 Knocking down a ball in the box, Casey sends this shot…
…past a diving Bill Hamid.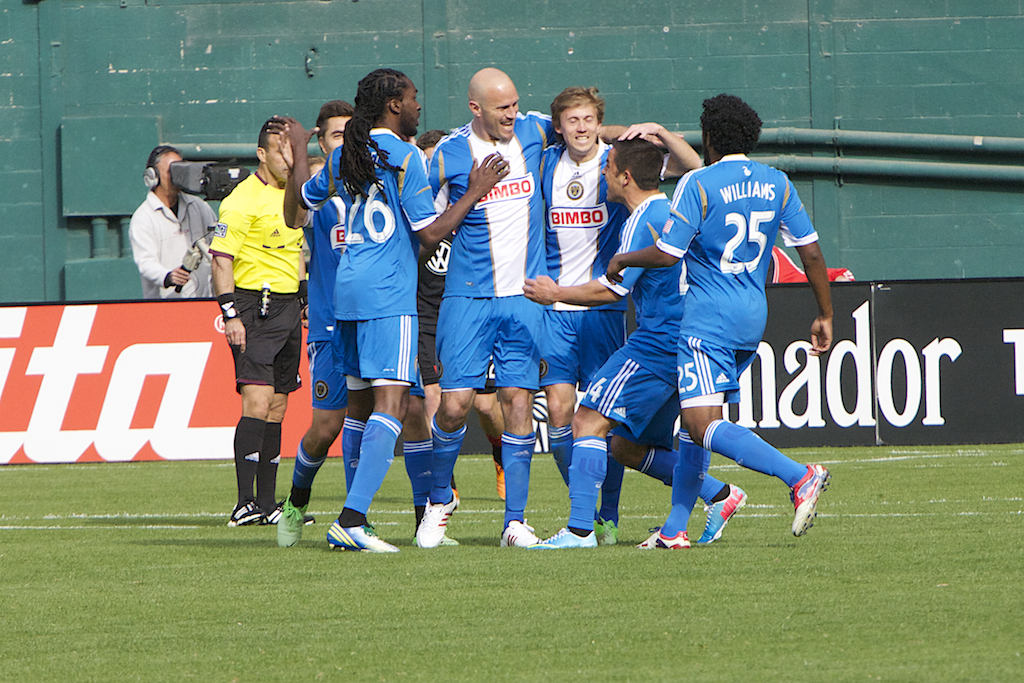 Celebration No. 2, and its barely more than 10 minutes into the first half.  Who is this team?
DC would respond in kind putting pressure back on the Union.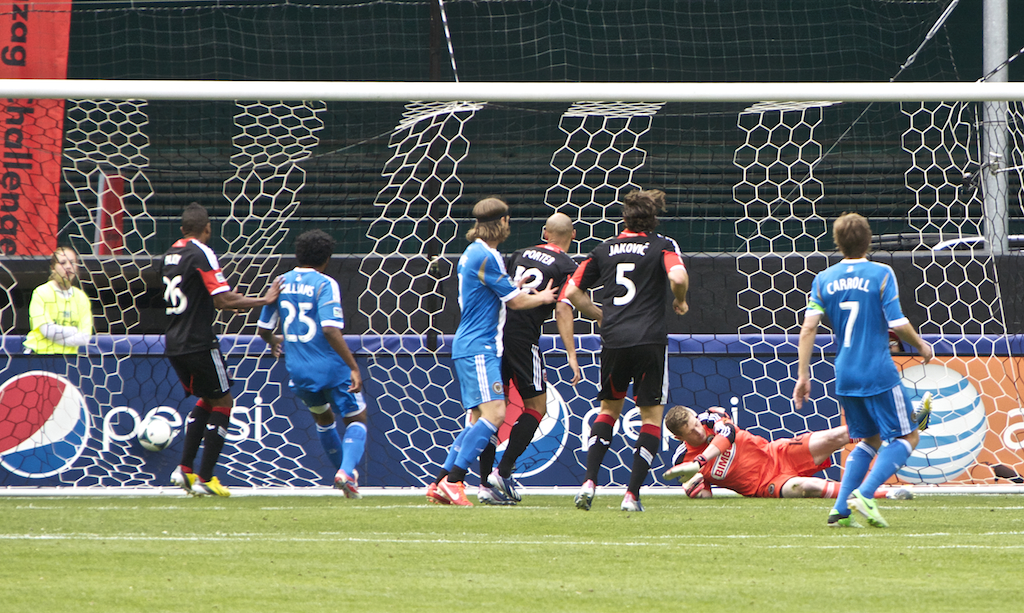 Perry Kitchen knocks this shot past Zac MacMath, putting DC on the board.
Brandon MacDonald celebrates what he hopes will be a change in momentum.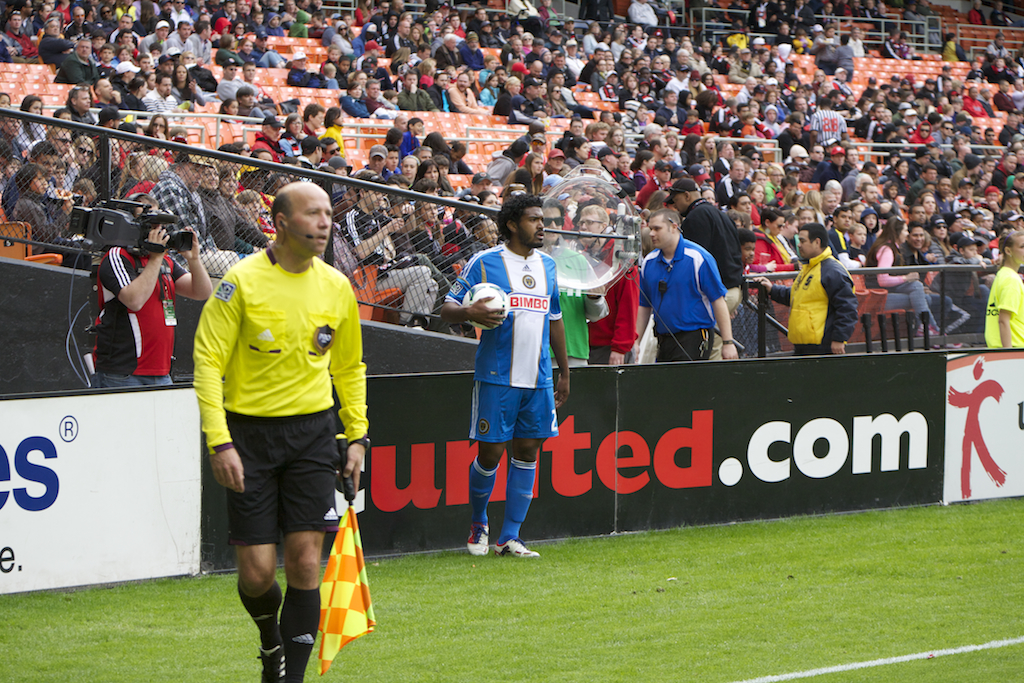 Sheanon Williams' throw-ins have been an important part of the Union's scoring in 2013 and Sunday was no different.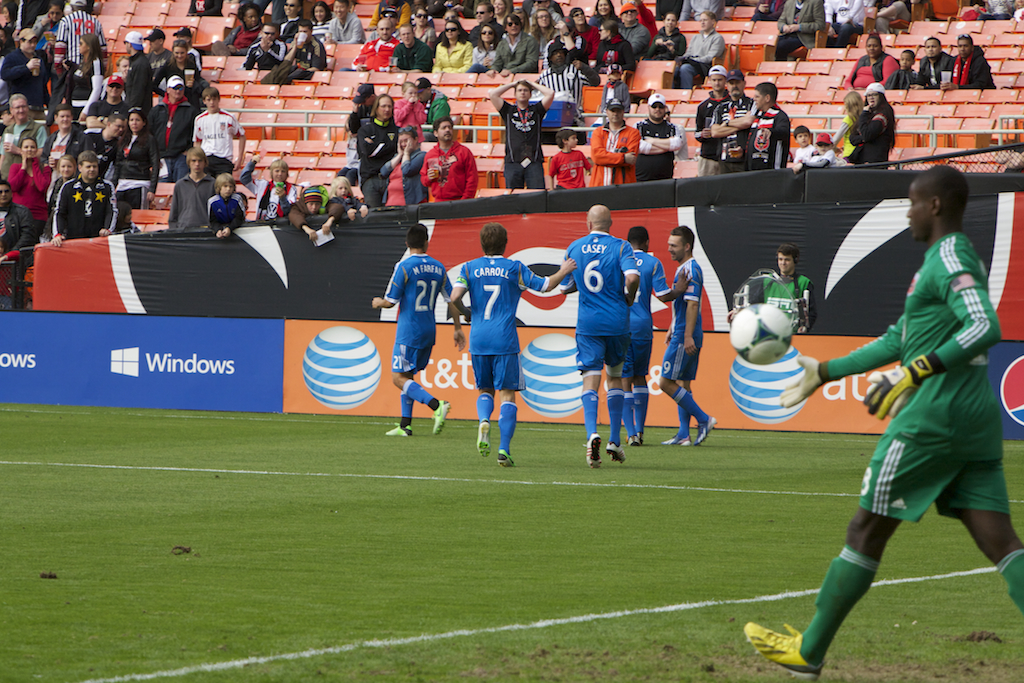 The Union celebrate their third goal, the second by McInerney.
Chris Pontius demonstrates his impression of a magic carpet to Ray Gaddis.
While there was much pressure, several substitutions, and many barely missed attempts on goal late in game, DC would respond with one more, but was be unable to catch the Union.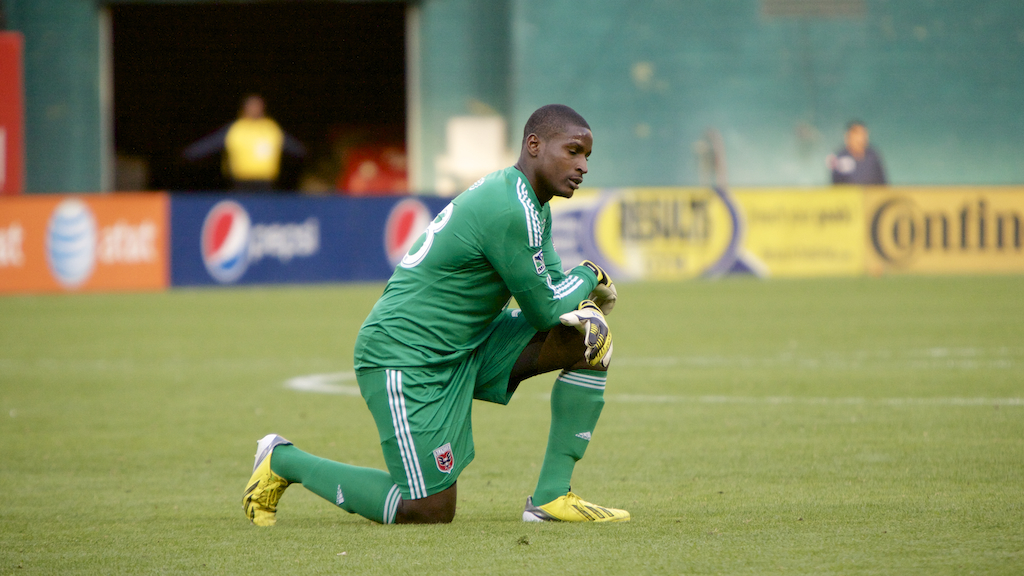 Hamid takes a knee in his first moment of rest and reflection after game that saw him give up 3 and his team lose. Final: Union 3- DC 2.