PSP photographer Michael Long traveled to Red Bull Arena for Saturday's loss. Here's a look at what he saw.

The first half was slow with few opportunities on goal.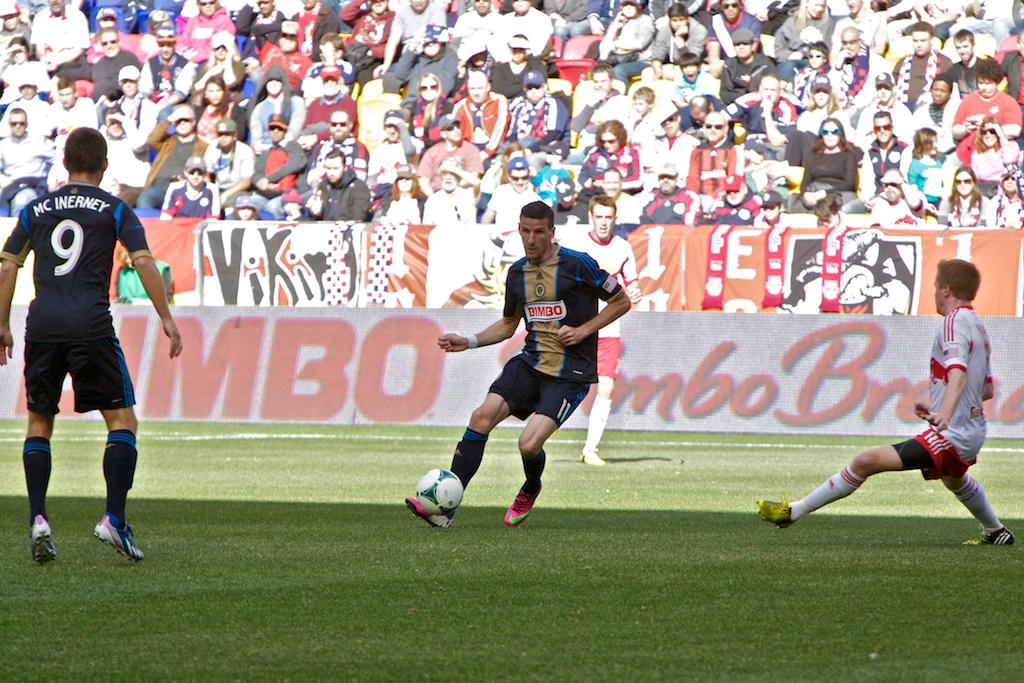 Le Toux seemed unusually timid around his old teammates. Still, it was good to see him in Union blue at Red Bull Arena.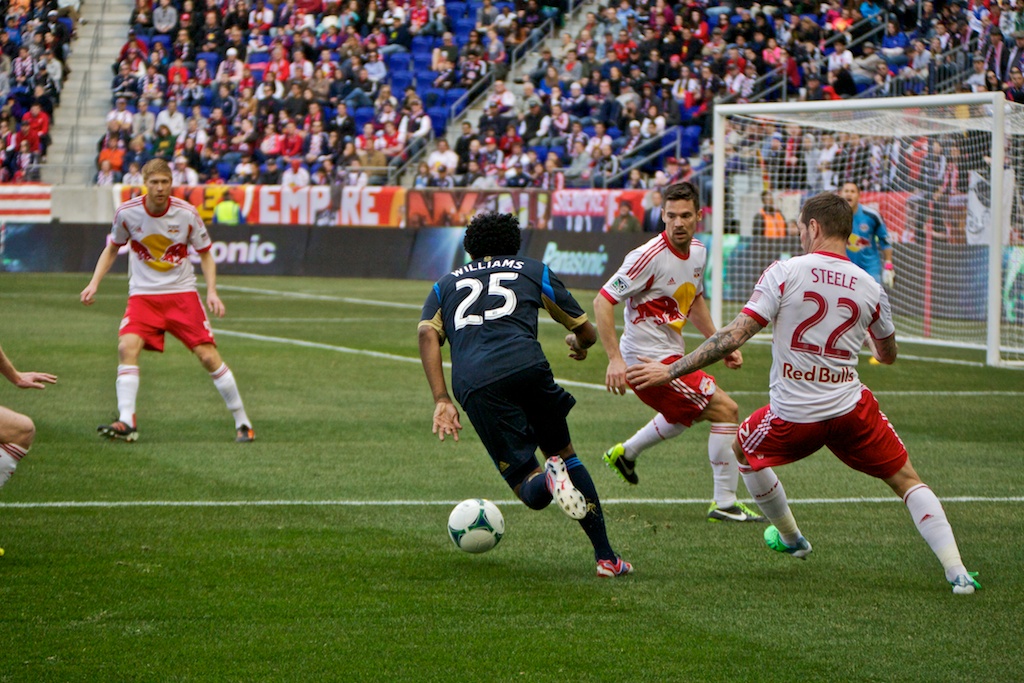 Sheanon Williams put in a solid effort. His long-distance ballistic throw-in would later be crucial to the Union scoring.
Danny Cruz was energetic but the energy was a little unfocused at times.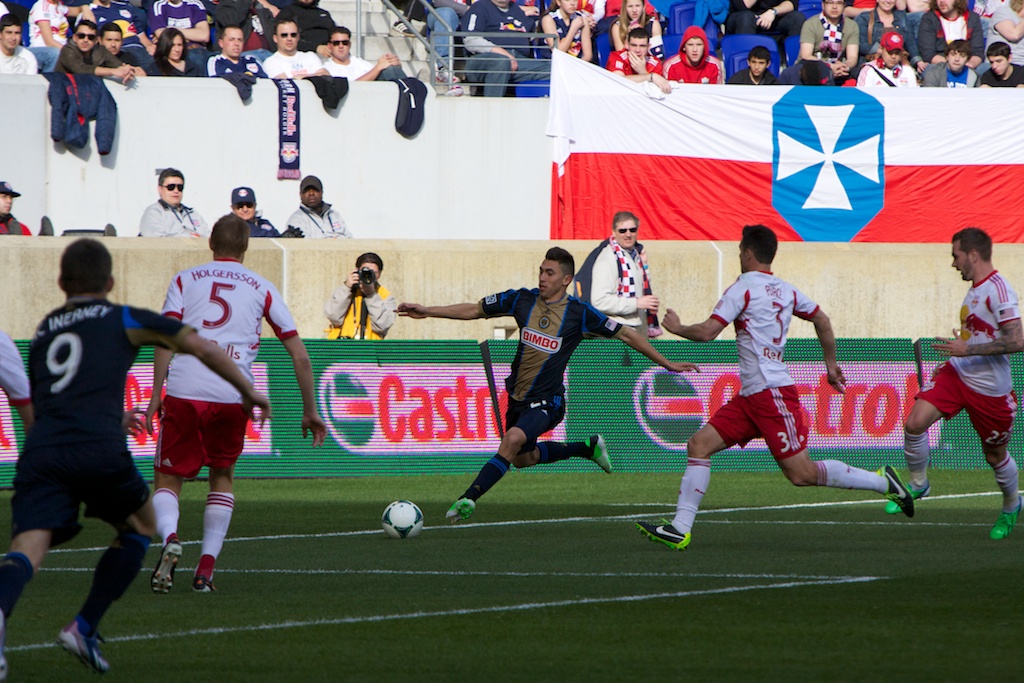 Michael Farfan provided some excitement and movement towards goal during the slow first half.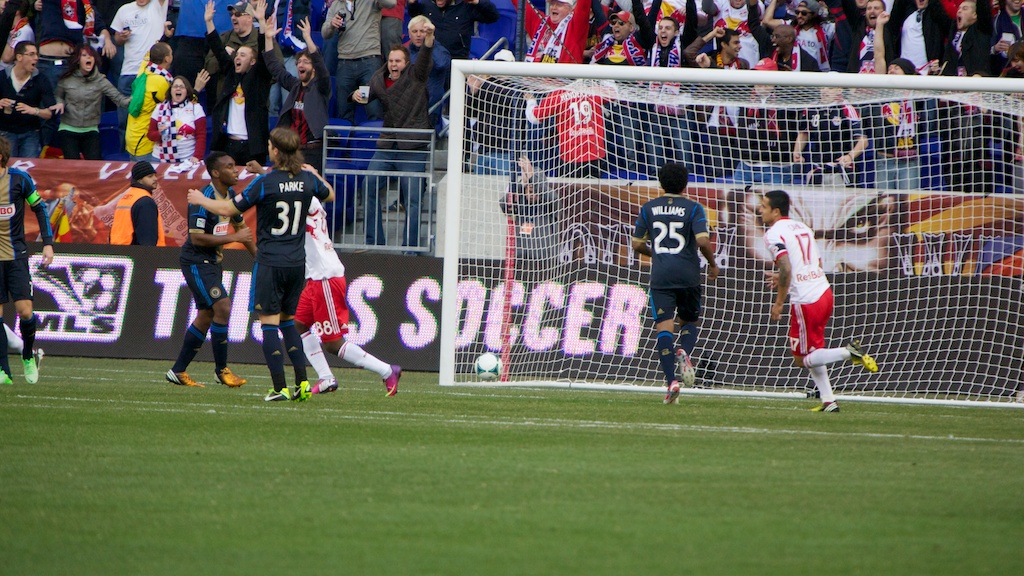 Ten minutes after the start of the second half, the Red Bulls opened the scoring.
The crowd goes wild for the home team, but the Union would respond quickly.
Sheanon to Casey…
…Casey to goal.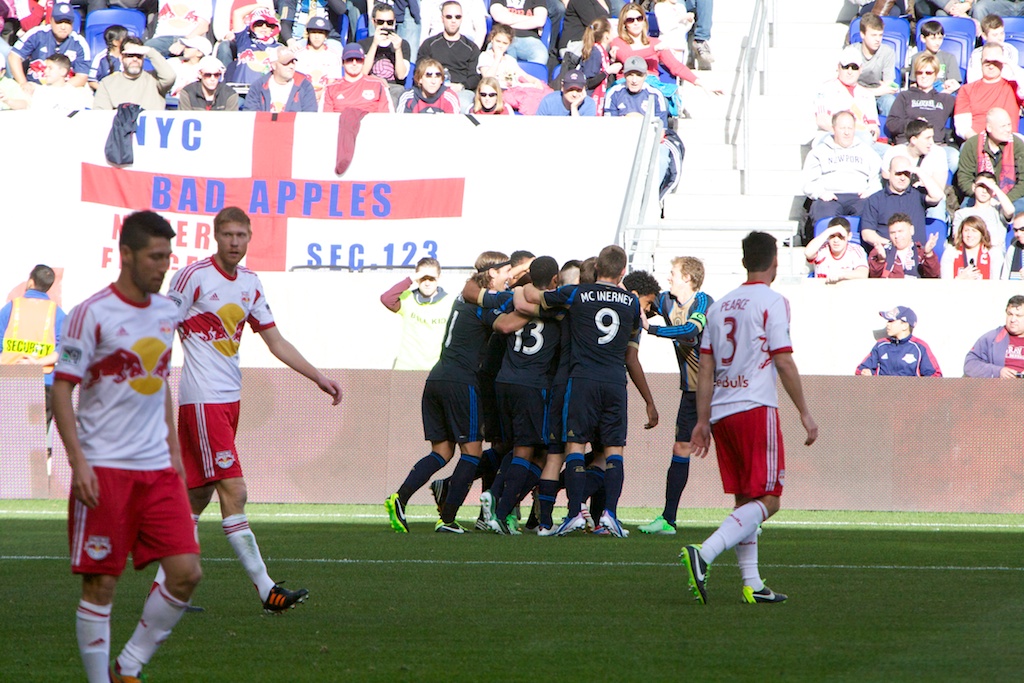 Union celebration!!!
The boys in blue confidently trot back after answering the Red Bulls goal to tie the game.
Casey was vital to the Union's efforts in the second half and was a persistent problem for the Red Bulls.
Casey and the Red Bull's Jamison Olave battle for the ball.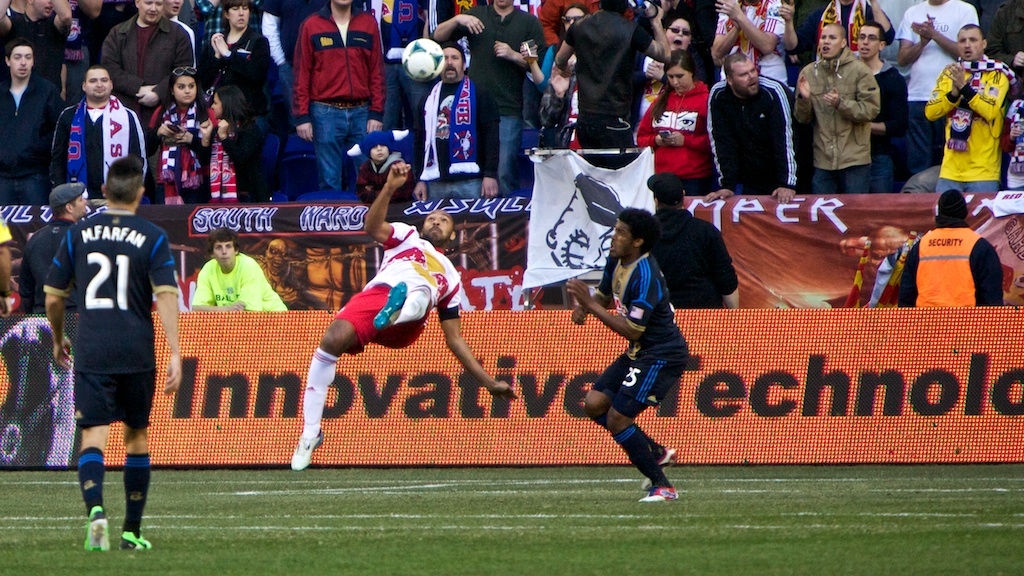 Thierry Henry's substitution into the game completely changed the match and he was quickly a threat to the Union goal.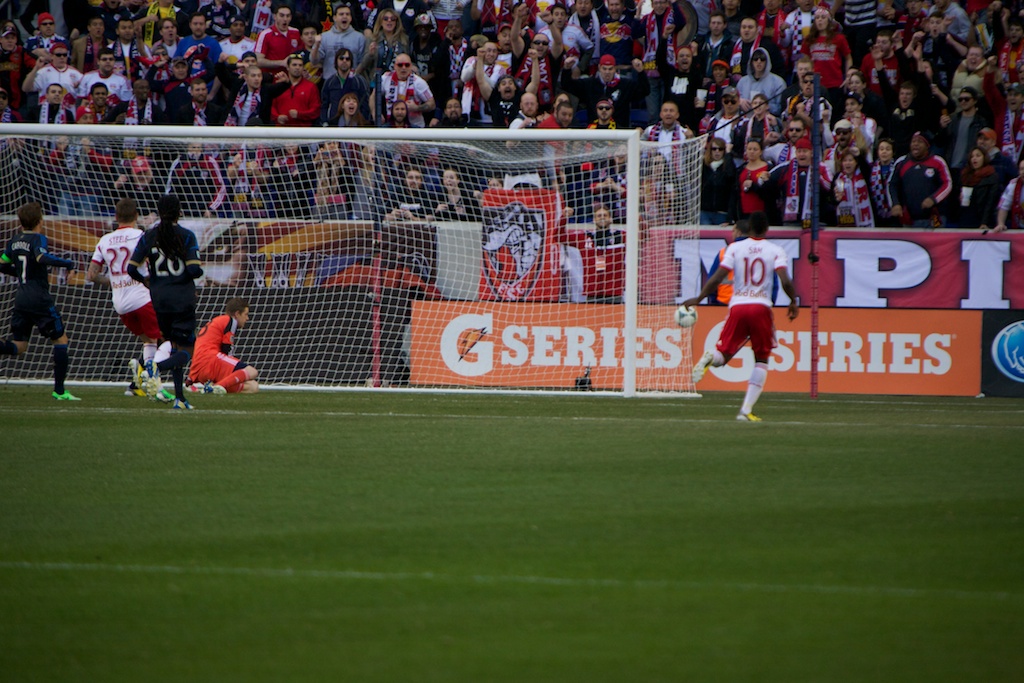 In the 81st minute, Henry found the back of the net.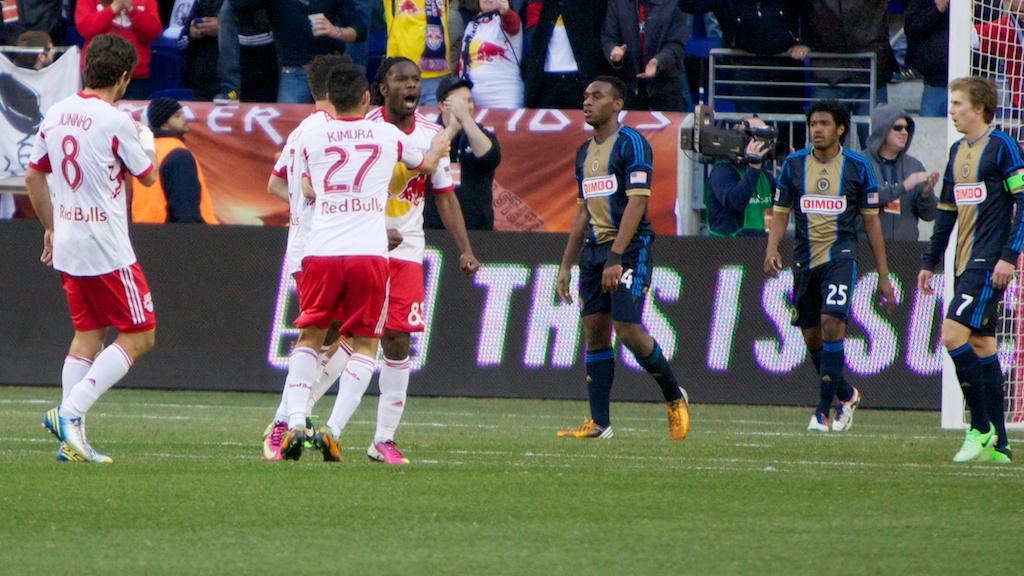 While Péguy Luyindula and his teammates celebrated, the late goal seemed to gut the Union.
With only minutes to play, the Red Bulls and their fans celebrate knowing victory is now at hand.
Keon Daniel came in just a minute before Henry's goal and would have no significant impact on the game as the Union's win-streak ends at two.