Philadelphia Union reserves played the DC United reserves to a 6-0 win on Tuesday afternoon at PPL Park. PSP photographer Earl Gardner was there.
Chris Konopka warms up.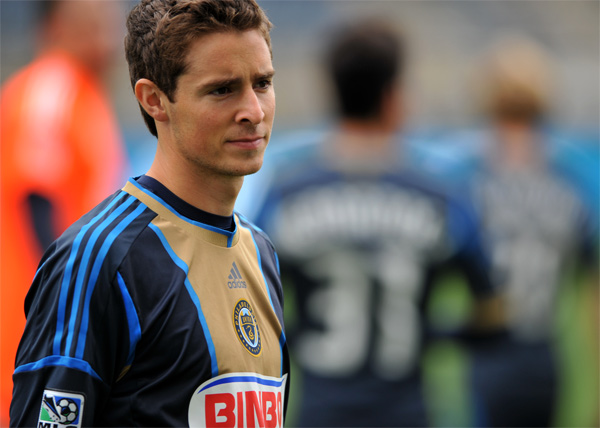 Chandler Hoffman became the first Union Player to score 4 goals at PPL Park.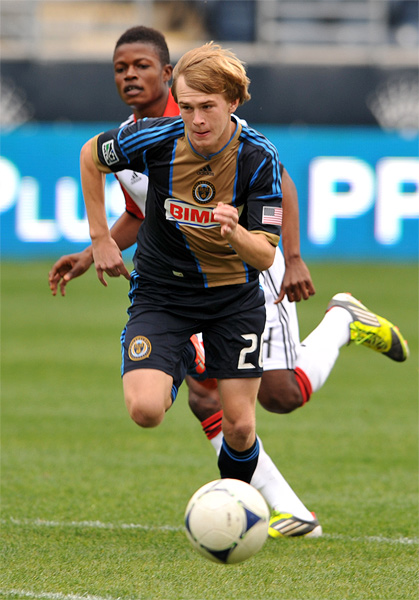 Jimmy McLaughlin makes a run up field.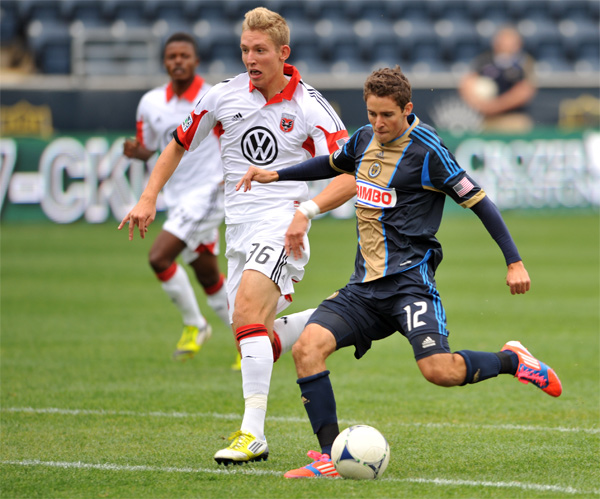 Chandler lets one rip at the goal.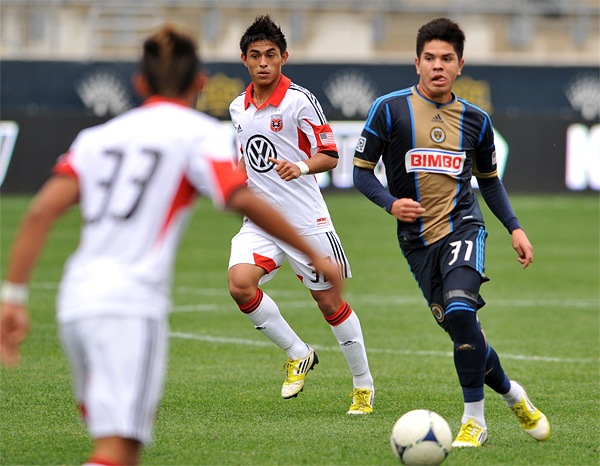 Cristhian Hernandez goes to work against DC.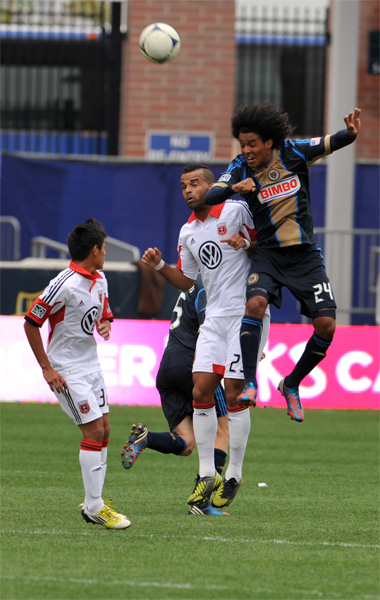 Porfirio López goes airborne.
Chandler lets off another shot for a goal.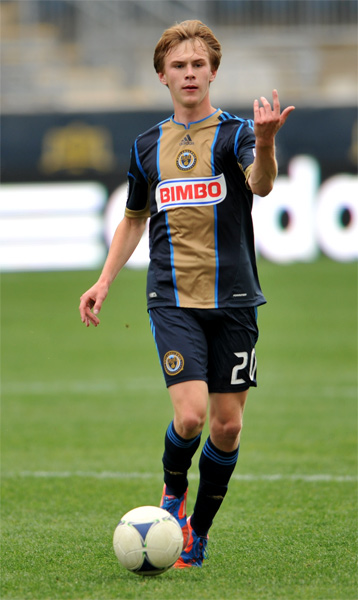 Jimmy directs traffic.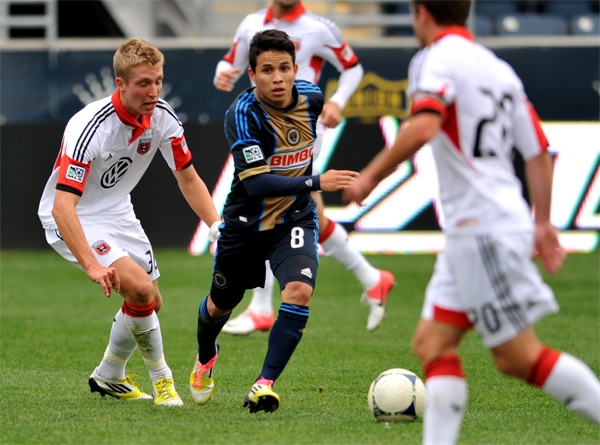 Roger Torres put in a great shift.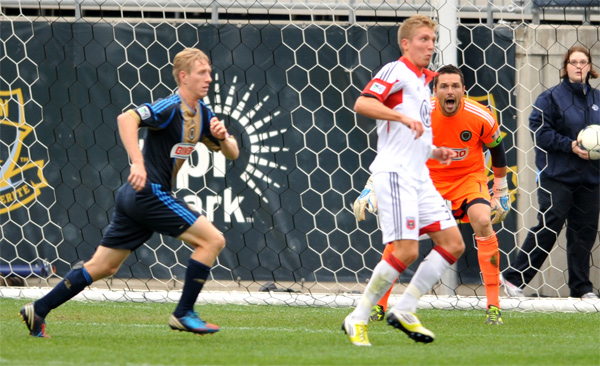 Chris Konopka keeps his defense organized as Greg Jordan helps to secure a clean sheet.
Hernandez does battle in the air.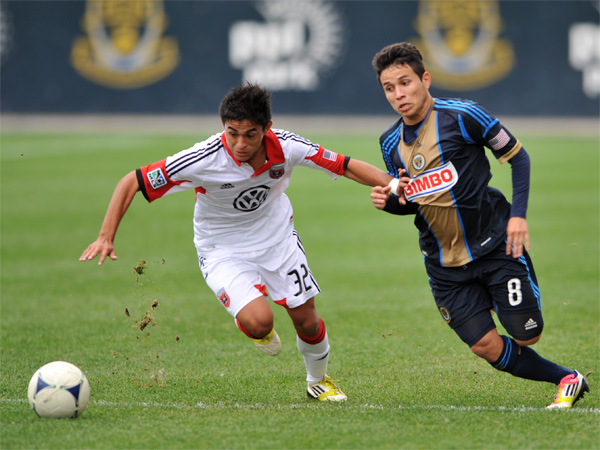 Roger fought hard for every ball.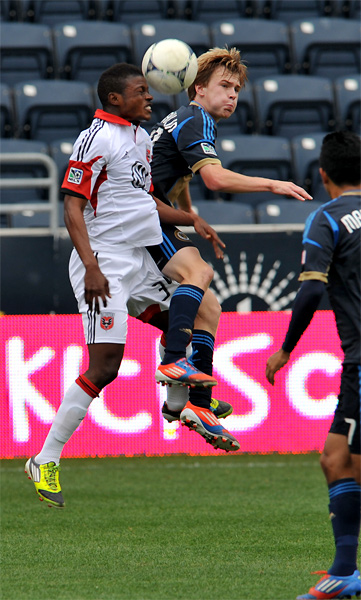 Jimmy works for the ball.
Medford, NJ native Stephen King saw some playing time for DC.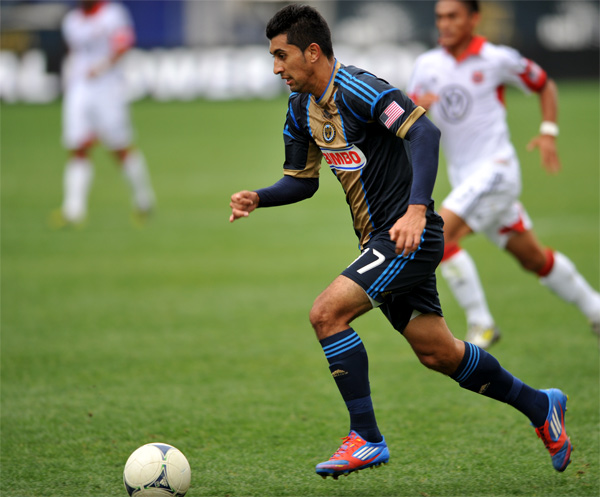 Josué Martínez makes a run towards goal.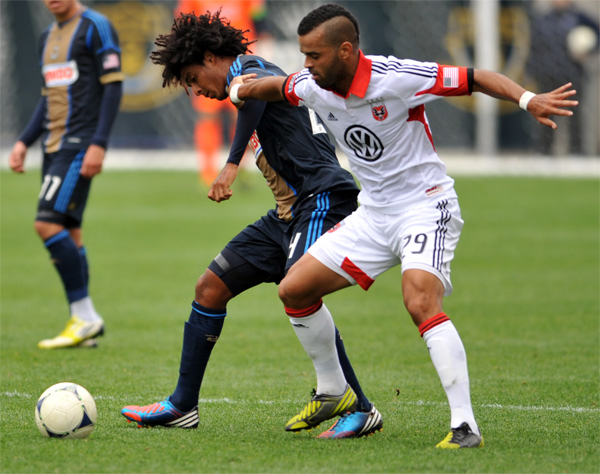 Porfirio López defends against DC.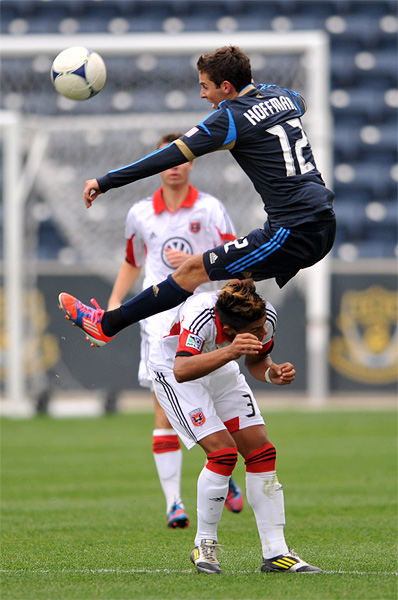 Chandler gets up and over for the ball.
Amobi Okugo, Zac MacMath, Ray Gaddis and friend take in the game.
Zach Pfeffer fends off a defender.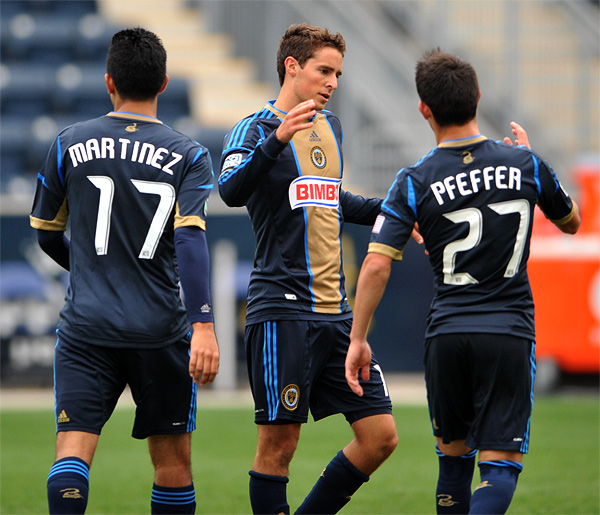 Yet another goal for Chandler Hoffman.
Jimmy lets a shot rip for a goal.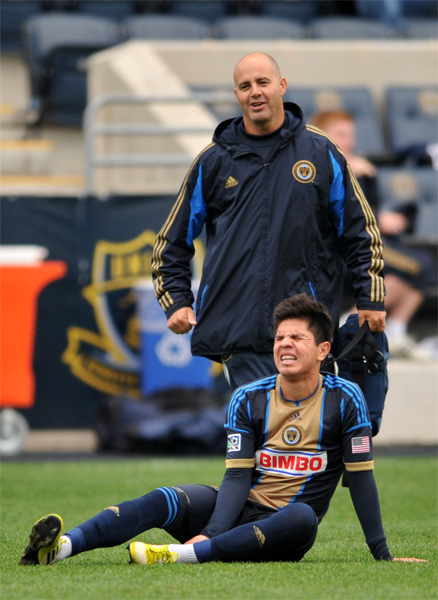 Hernandez goes down with an ankle problem.
He can score at will.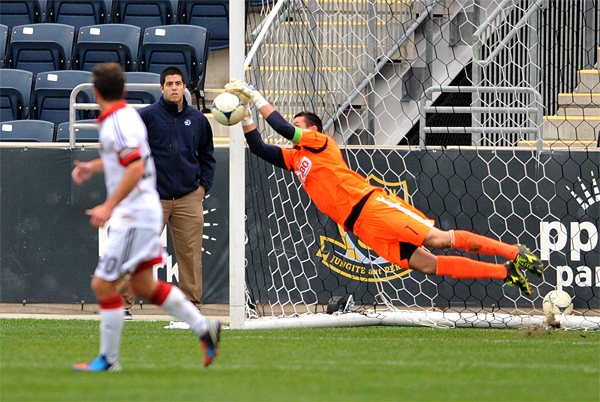 A great diving save from Konopka.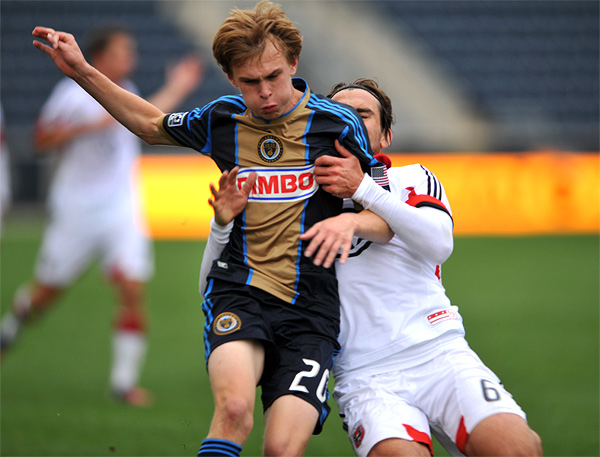 Jimmy gets mugged on a run.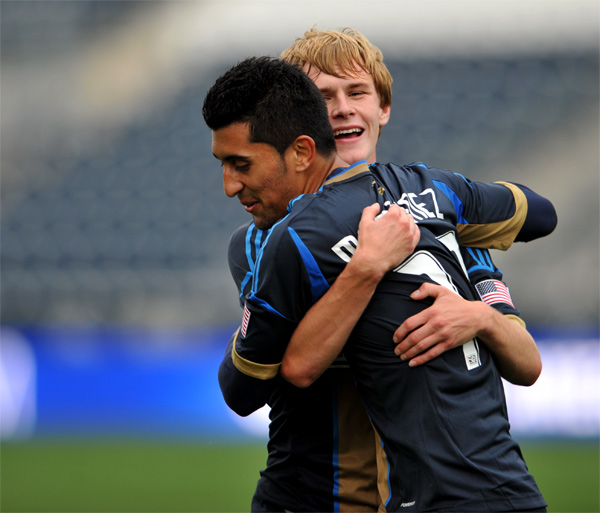 Josué celebrates his late goal, assisted by Jimmy.
Konopka make another late game save.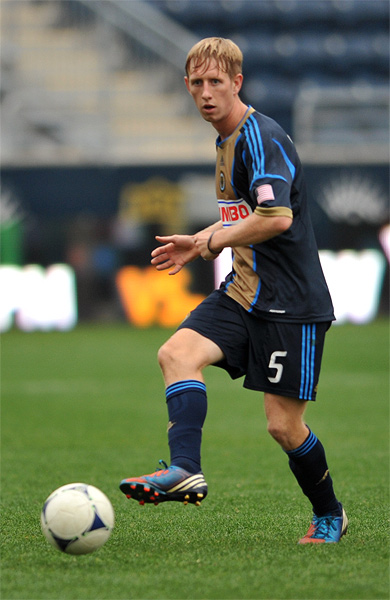 Greg Jordan passes out of danger.
For additional photos please check out Earl Gardner's Flickr page.