PSP contributing photographer Barb Colligon was at Hershey Park Stadium on Tuesday night for the Harrisburg City Islanders vs. Philadelphia Union friendly. Here's a look at what she saw.
The Union's newest member takes to the field alongside of Lionard Pajoy…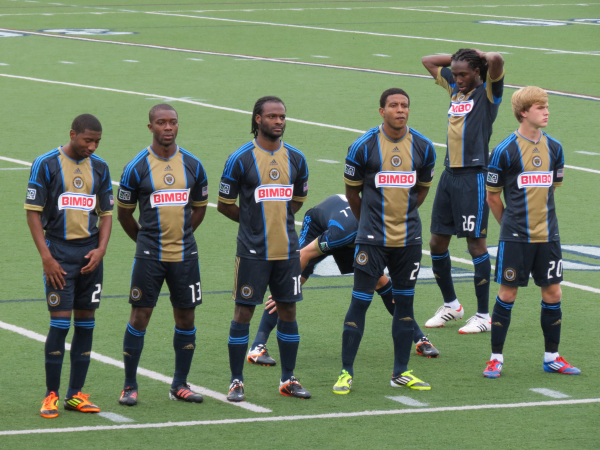 And started the game.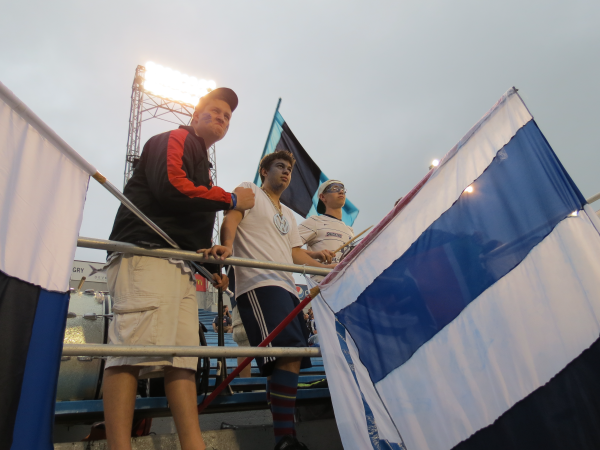 In the stands were City Islanders fans…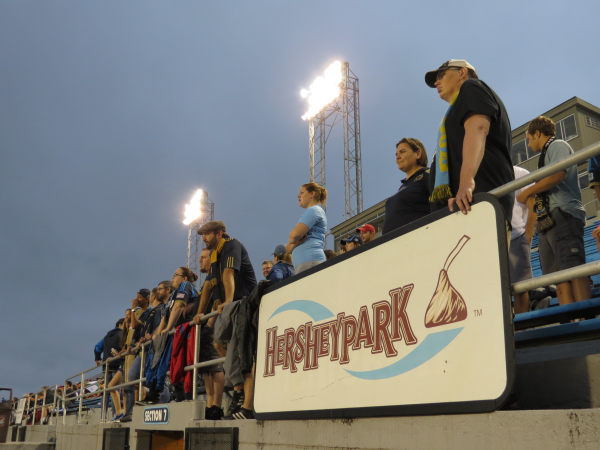 Union fans…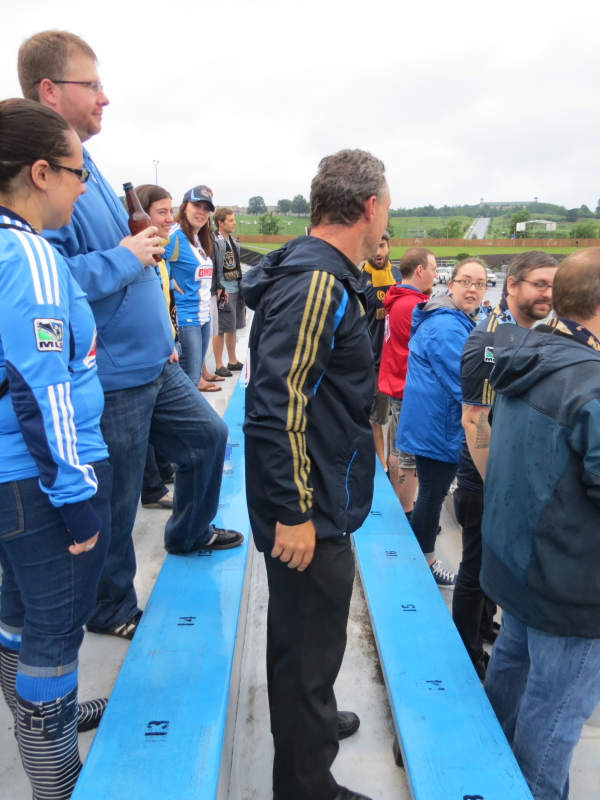 And, for a time, so was Peter Nowak.
It was a wet night.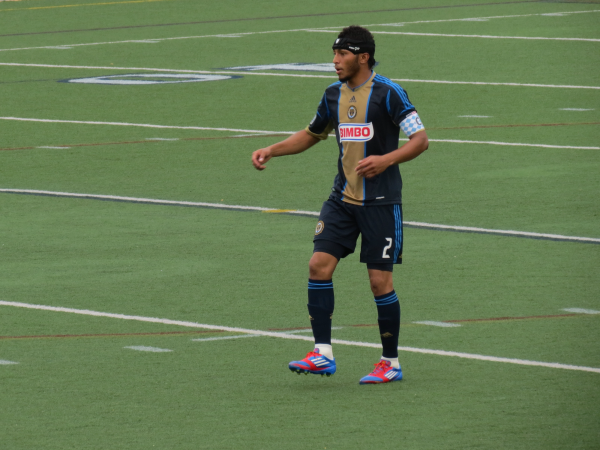 Carlos Valdes started in the back…
Greg Jordan replaced him in the second half.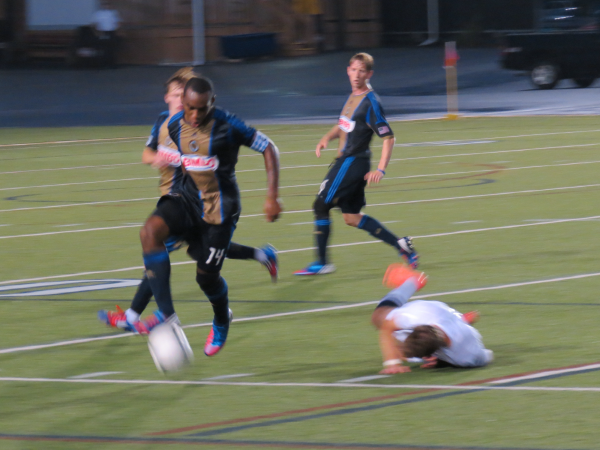 Amobi Okugo was also at center back for the full 90.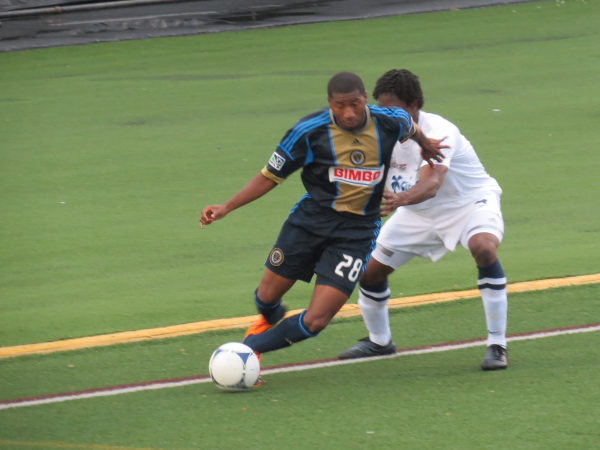 Raymon Gaddis was at left back.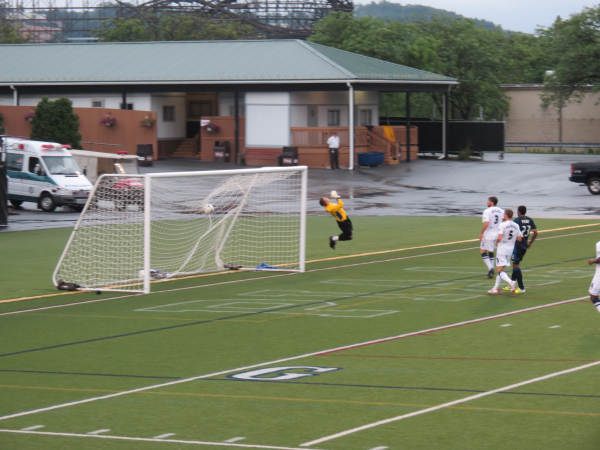 The Union down 1-0, Perlaza answered with a spectacular strike just before the end of the first half.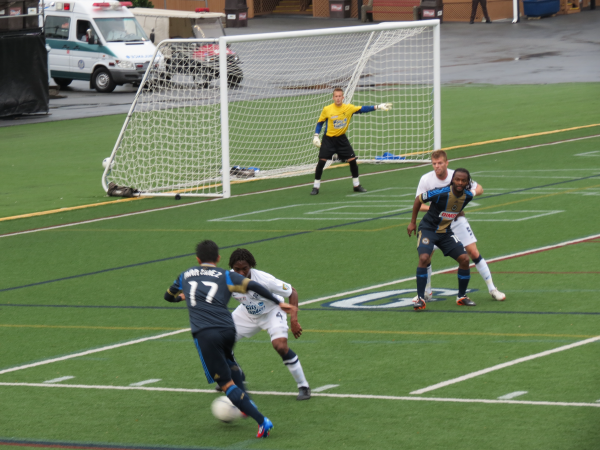 Martinez was part of a three man front line…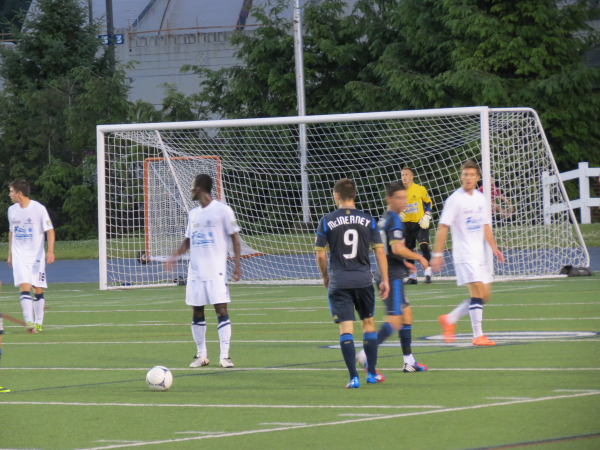 And was replaced by McInerney in the second half.
Torres also came on in the second half.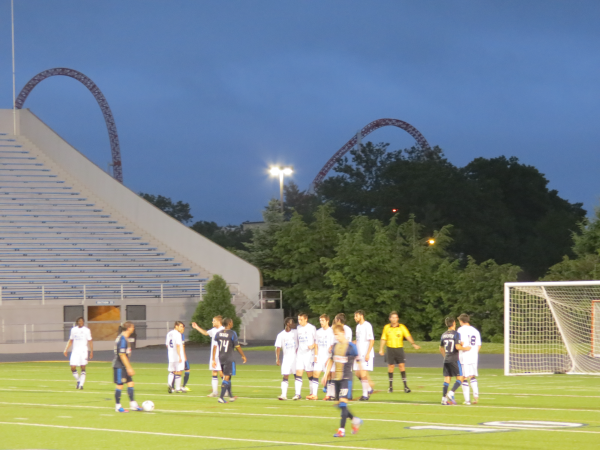 Kai Herdling lines up the free kick that what would be the Union's second goal in the 3-2 loss.
Brian Carroll with fans after the game.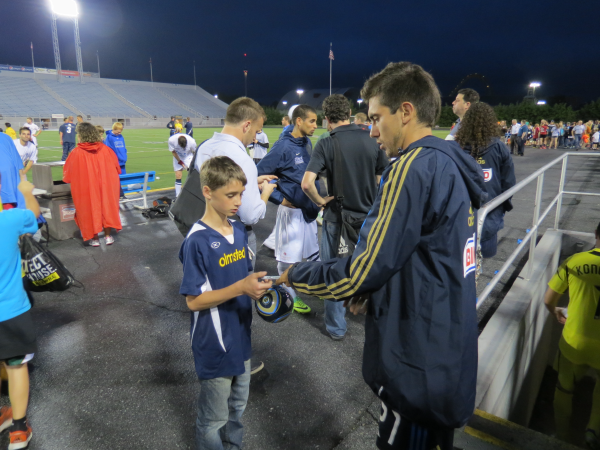 Michael Farfan, who didn't play, also took time out for the fans.
As did Jorge Perlaza.