PSP photographer Paul Rudderow was on hand for Saturday afternoon's Philadelphia Union 1-0 win over Columbus Crew at PPL Park. Here's a look at what he saw.
Peter Nowak and his staff at the beginning of the match.
Peter Nowak receives some love from a fan.
Danny Califf tried out the hamstring prior to the match.
Last minute words for the young keeper.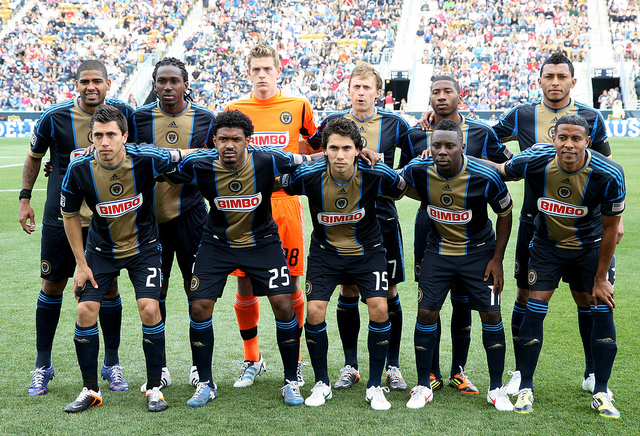 The starting XI.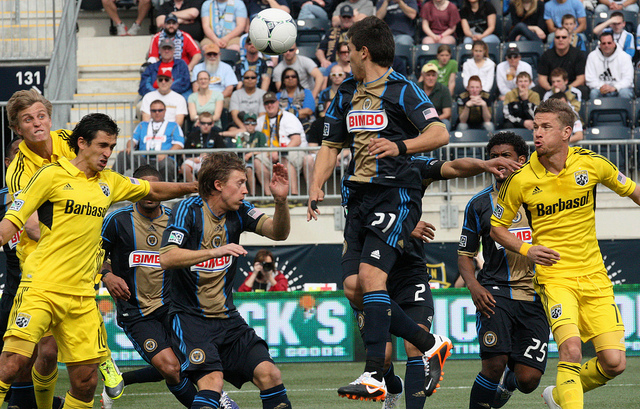 Michael Farfan heads the ball out of danger.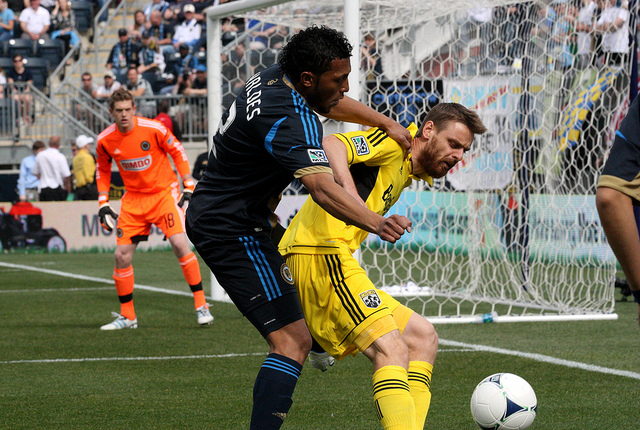 Carlos Valdes protecting the box.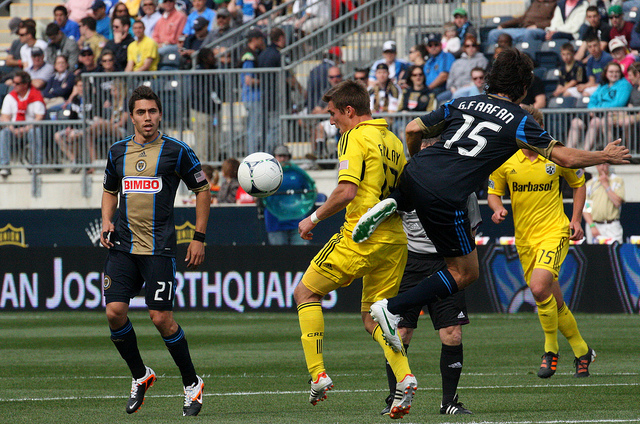 Gabriel Farfan goes in hard.
Raymon Gaddis getting fouled.
Carlos Valdes was in position if Andy Gruenebaum didn't get there first.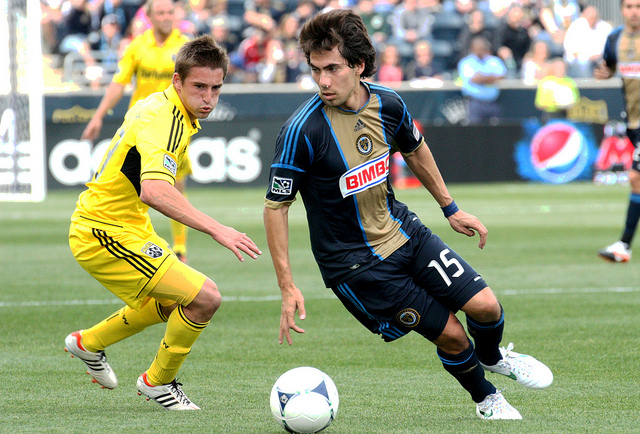 Gabriel Farfan twists and turns.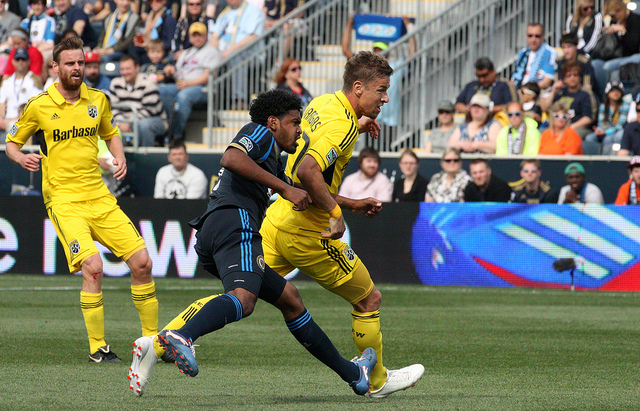 Sheanon Williams trying to get position on Olman Vargas.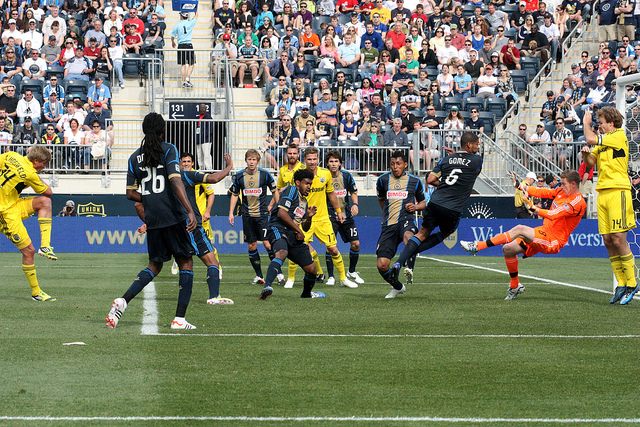 Aaron Schoenfeld's shot is blocked before it gets to the goal.
Lionard Pajoy takes a forearm from Chad Marshall.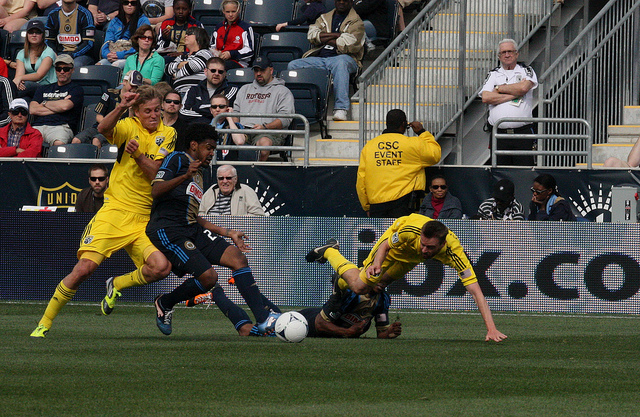 Sheanon Williams holds his ground to shield the ball.
Gabriel Gomez places a soft chip for the only goal of the match.
Sons of Ben through the cloud of smoke for the goal.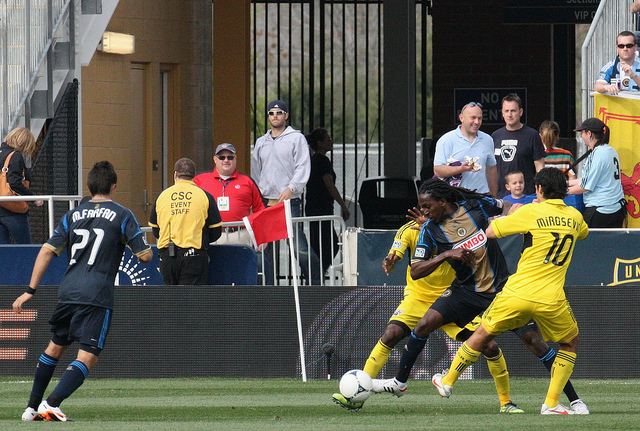 Keon Daniel splitting the defense.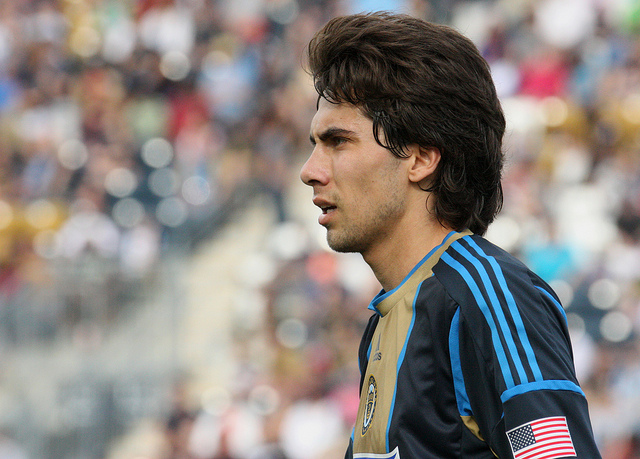 Gabriel Farfan had a strong outing.
Sheanon Williams battling for the ball.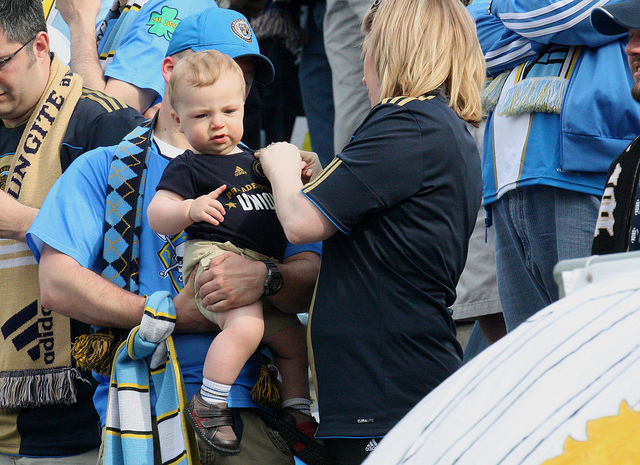 Even the next generation thinks the Union are number one.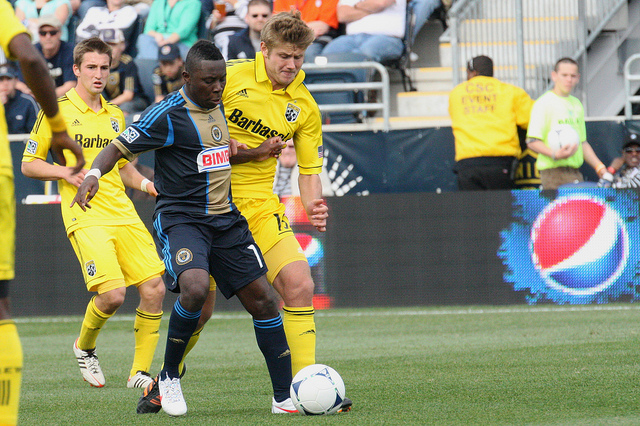 Freddy Adu shielding the ball.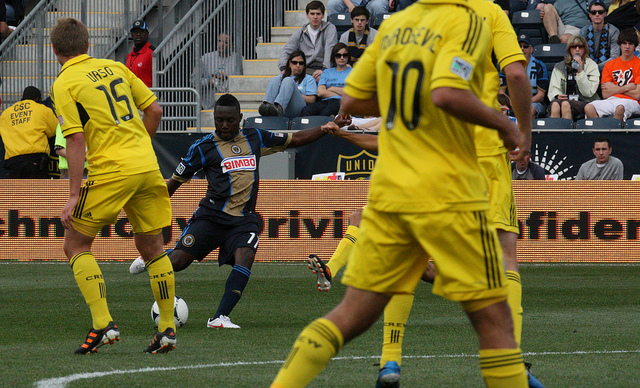 Freddy Adu prepares to launch.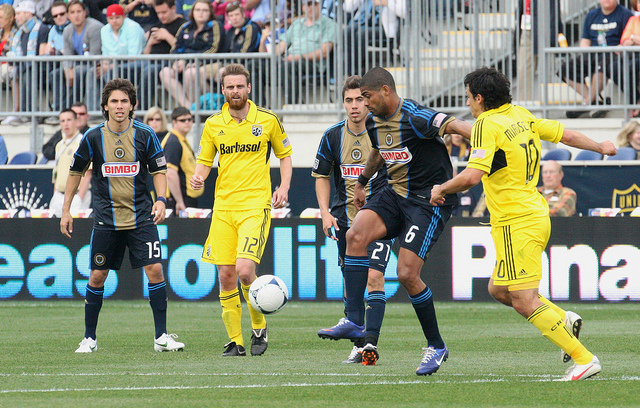 Gabriel Gomez settles.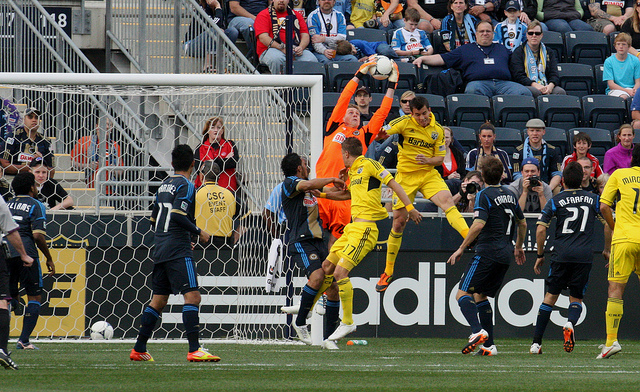 Zac MacMath with the grab.
Brian Carroll goes for the clearance with Amobi Okugo.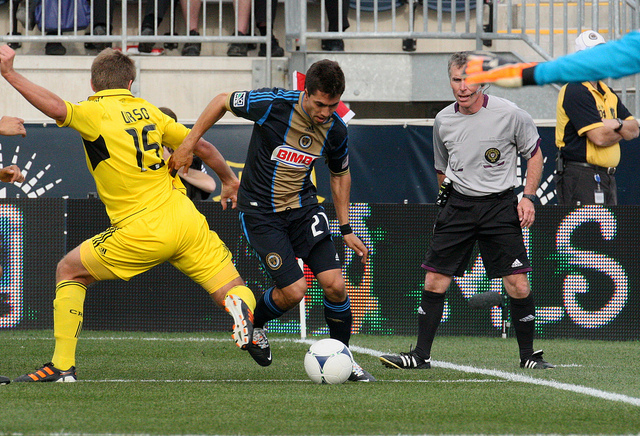 Michael Farfan turns on the endline.
Zac MacMath with another grab.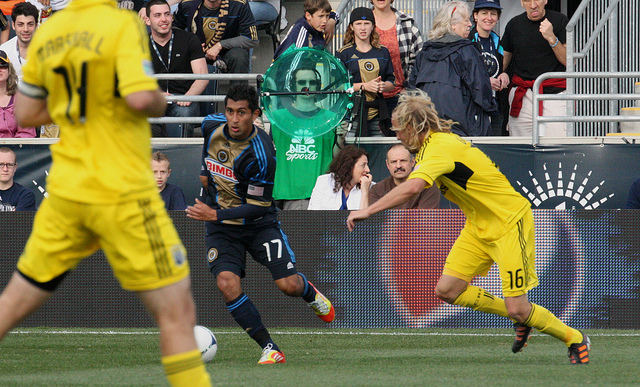 Josue Martinez making the most of his minutes.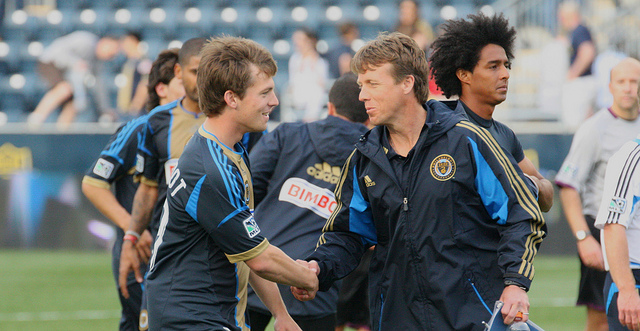 John Hackworth congratulates Antoine Hoppenot after his first professional appearance.
To see more of Paul's photos go to his Flickr page.