The English Premier League season kicks off this weekend with title hopefuls Manchester City traveling to White Hart Lane to face Tottenham. The Hotspurs took the Champions League spot that City thought they would receive free in the mail after purchasing the likes of Joleon Lescott, Wayne Bridge, Craig Bellamy, Gareth Barry, Patrick Viera, Adam Johnson, Aquaman, General Patton, Matt Damon, Keira Knightly and Rodney Dangerfield late in the evening after a fourth bottle of Roberto Mancini's favorite wine (which he recently named after Craig Bellamy).
Tottenham v. Manchester City – 7:45am ESPN2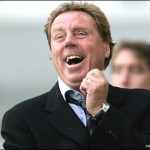 Tottenham was remarkably consistent last term and won at least one match every month. They are a team that can score goals at will when they are clicking, which generally means when Jermain Defoe is playing well. Defoe will partner up top with the usual suspects: Peter Crouch, Eidur Gudjohnsen and Roman Pavlyuchenko. There has been talk of Crouch leaving before the end of August, but that will probably take a bid in excess of 10 million pounds because Hotspur manager 'Arry Redknapp won't trust Pavlyuchenko as a top striker, no matter how many good shifts the Russian puts in.
Tottenham has always lacked a true playmaker. Their defense isn't good enough to withstand heavy pressure and they rely on streaky central midfielders who are too prone to giving away possession. If Tottenham makes a run at the title this season, either Tom Huddlestone or Jermaine Jenas will be the driving force.
Two seasons ago, Hotspurs thought they had their playmaker in Luka Modric. The Croatian has all the tools to become the ball-moving middie Tottenham needs if they want to build on last year's success. Modric spent most of last season playing in a wide left position. His ability to draw multiple defenders allowed Tottenham to quickly switch fields and give Aaron Lennon space to operate on the right. After Wilson Palacios' suspension late in 09-10, Modric moved back to the middle and was instrumental in pushing Tottenham to big wins over Chelsea, Arsenal and Manchester City. If he continues to flourish in the center, it allows Redknapp to deploy the silky smooth Niko Kranjcar on the left and gives Spurs a Croatian-crapton of weapons going forward.
Buy this jersey: I want to say Pavlyuchenko so bad, but I know Eli will call me up and phone-punch me if I do. So buy Palacios. His hard work in the midfield will be crucial if Tottenham's high-powered offense is going to push forward and sustain pressure on opposing defenses.
Manchester City is your favorite team if you love playing FIFA10 but don't watch or play much soccer. The modus operandi of the owners is to buy all the talent you can find and splatter it across the field as if it was a Jackson Pollock canvas. New summer signings David Silva, Yaya Toure, Jerome Boateng and Alex Kolarov (and possibly James Milner and Mario Balotelli) join Roberto Mancini's Wet Dream squad for the upcoming year and the expectation in a league crown.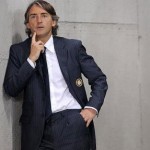 It's impossible to predict but undeniably exciting to find out what lineup Mancini will use each week. It's like he's roasting marshmallows over a giant fire: He could get s'mores, but then again it could very easily go up in flames. Manchester City's squad list suggests they'll play a 4-4-2, instead of the mutated 4-3-3 Mancini favored last year with Bellamy kicking chalk on the wing.
Emmanuel Adebayour and Carlos Tevez are probably locks to start this weekend. On the wings, Mancini has a gross amount of talent, but it's likely that Silva and young star Adam Johnson will get the call. Johnson was particularly impressive after arriving in January, and Fabio Capello will should be watching the young Englishman with interest. Gareth Barry will hope to hold onto his role in central midfield and improve on a fairly lackluster first season in powder blue. He'll partner with either Nigel De Jong (black belt) or Vincent Kompany, who can probably be purchased at IKEA. If any of the central middies struggle, Yaya will be ready to step in and play strong defense while playing errant passes to increasingly frustrated strikers.
There is plenty of competition in the back. Serbian new boy Kolarov will probably start above Wayne Bridge since Wayne Bridge is not very good. Micah Richards will try to hold onto his right back position by playing extremely well and maddeningly poor in back to back games. If Richards struggles, expect Lescott to move to the right so Boateng can slot in next to Kolo Toure in the back. At this point, expect me to start begging Roy Hodgson to sign Richards so, god-willing, Fabio Aurelio is no longer in the Reds starting lineup (come on, god. Have a heart.)
Any time teams that are expected to finish close to each other in the table play, it's a big game. This one will have increased meaning for City, who truly felt they deserved to make Champions League last season on to finish below a streaking Spurs squad. Every point Manchester City drops will be viewed as an epic failure by their fans, owners, and FIFA players everywhere.
Buy this jersey: Balotelli. Just do it. He's super duper talented. Player of the year talented, even. But he's also kinda insane. He stomps around the pitch like an eight year old that just had his allowance taken away, then he scores incredible goals, then doesn't smile, then takes dives like he grew up watching Drogba highlights (lowlights).