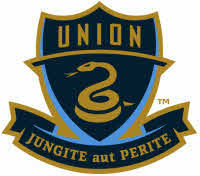 The Philadelphia Union lost its first meeting with MLS opposition 0-2 on Sunday night at Tampa University's Pepin Stadium.
FC Dallas scored scored with an unassisted goal by Dax McCarty in the 10th minute. In the 76th minute, a David Ferreira free kick was headed in by Ruben Luna.
Alejandro Moreno, Danny Califf and Michael Orozco were each issued red cards in the loss.
While details are sparse at the time of writing about the red cards, the best Union scoring chance happened just before half time when Stefani Miglioranzi passed the ball to Roger Torres at  the top of the box. Torres then delivered the ball through the Dallas defense to Sebastien Le Toux. One-on-one with Dallas keeper Kevin Hartman, Le Toux sent the ball over the crossbar.
The Union next face the Tampa Bay Rowdies on Friday, March 19, at Pepin Stadium at 7:30pm.