The ball is round. The place is Philly.
Articles written by: Dylan Gerstley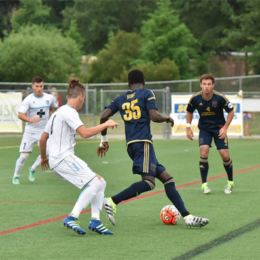 USL Match report
Seku Conneh's first half strike stood until an early second half equalizer in rainy North Carolina.
Philadelphia Union II
Former Union and Toronto right back Ryan Richter plays a key role as Bethlehem Steel FC's captain, but it's not merely important to Bethlehem. It matters to the Union too. New PSP contributor Dylan Gerstley continues PSP's rollout of Bethlehem coverage.