All photos credit Paul Rudderow
PSP photographer Paul Rudderow was on hand Sunday night as the Philadelphia Union to witness a very entertaining 5-0 win over Toronto FC. Here's what he saw.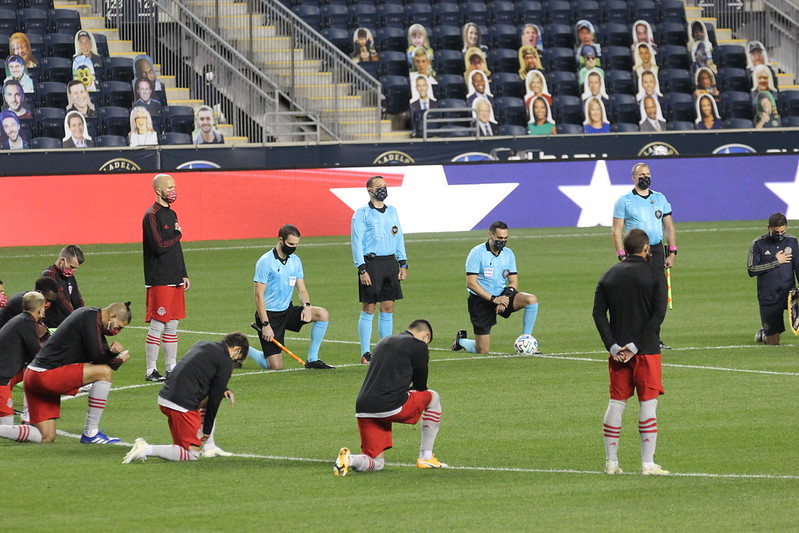 Nice to hear the National Anthem at the Park.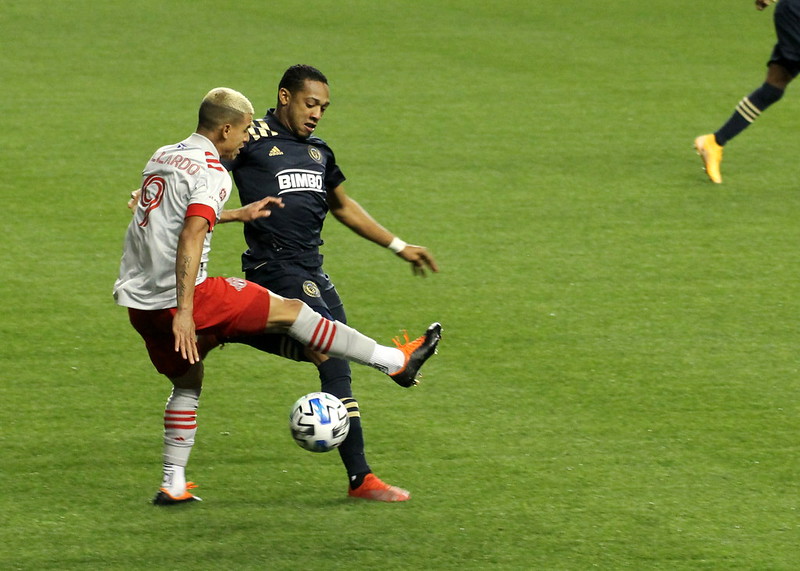 Jose Martinez picks Erickson Gallardo pocket.
Kacper Przybylko would love to have that one back.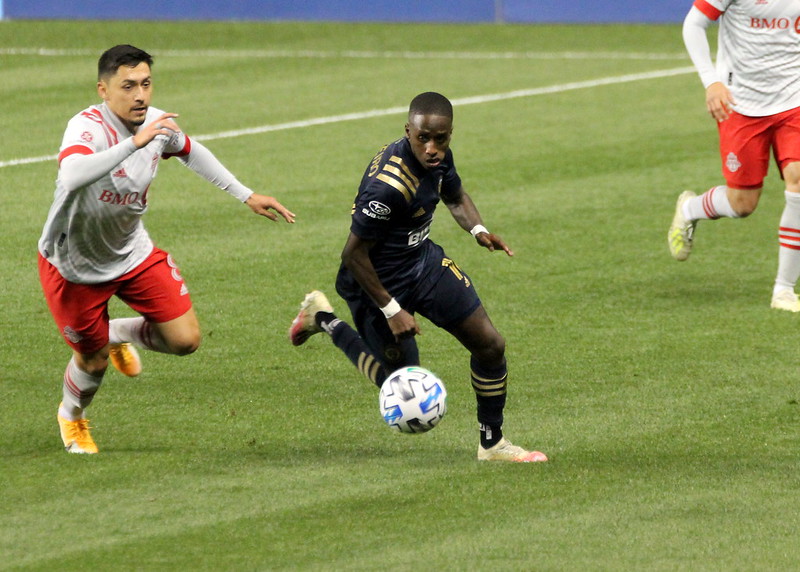 Jamiro Monteiro was all over the field.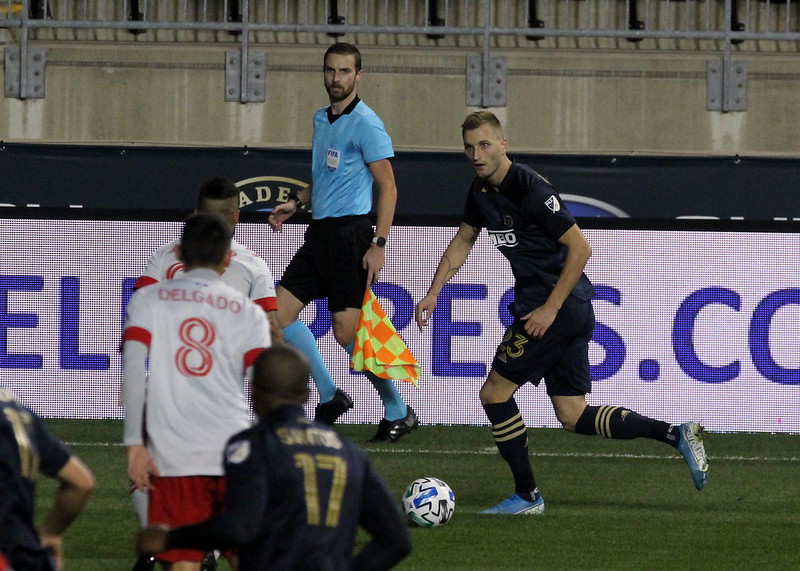 Przybylko sizes up his options.
Hard to see how Sergio Santos even saw that first goal.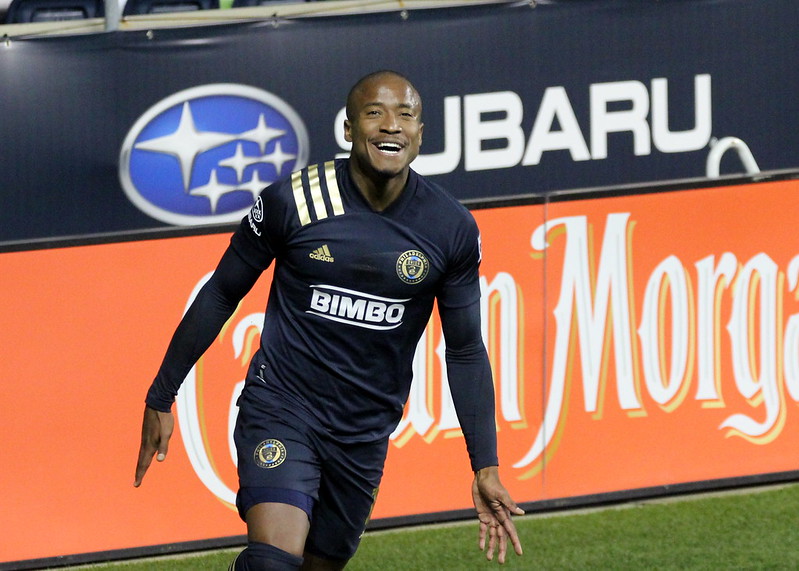 But heading that goal made him so happy!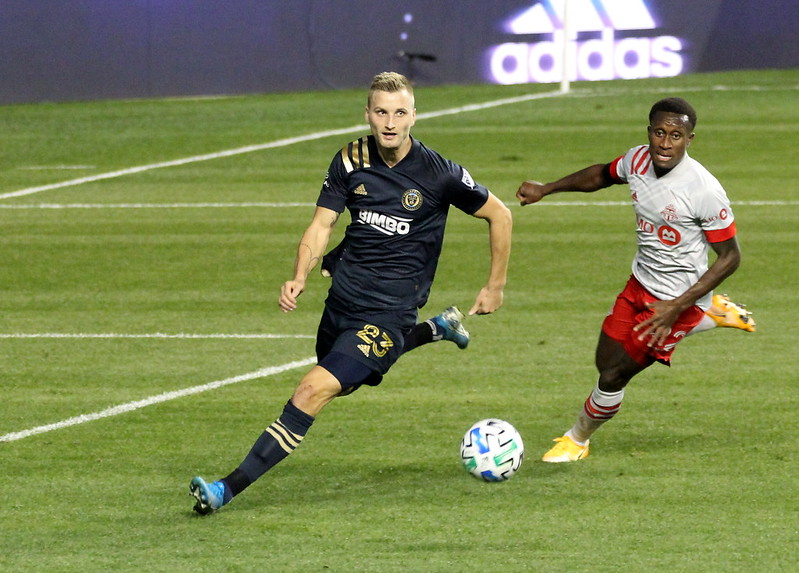 Przybylko glides towards center.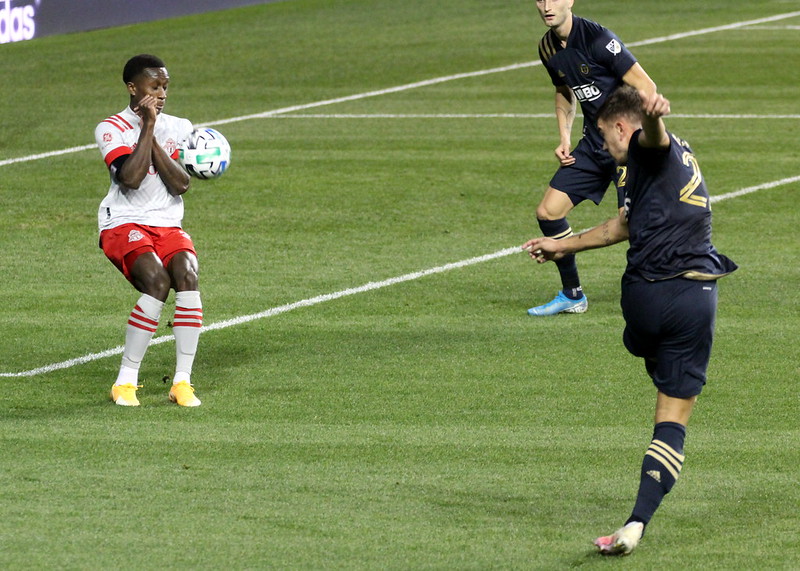 Kai Wagner has his shot blocked.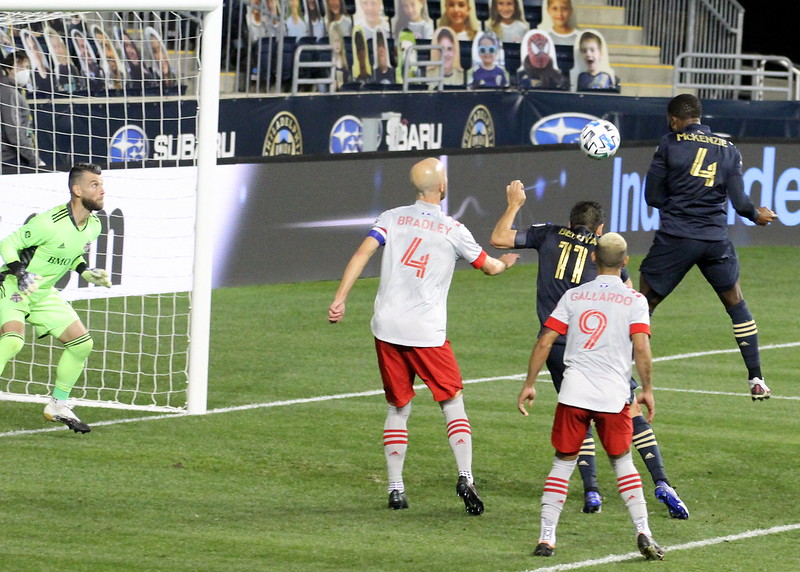 Mark McKenzie with a nicely placed heading goal.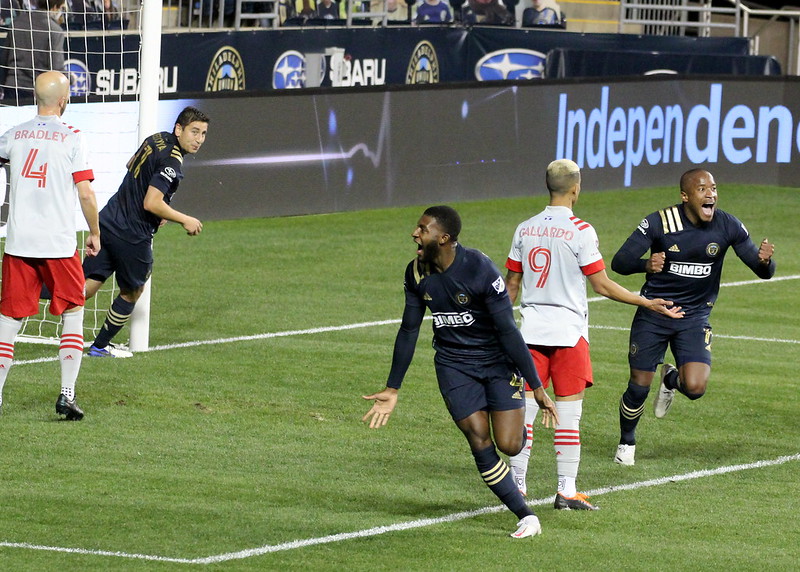 McKenzie does like to celebrate.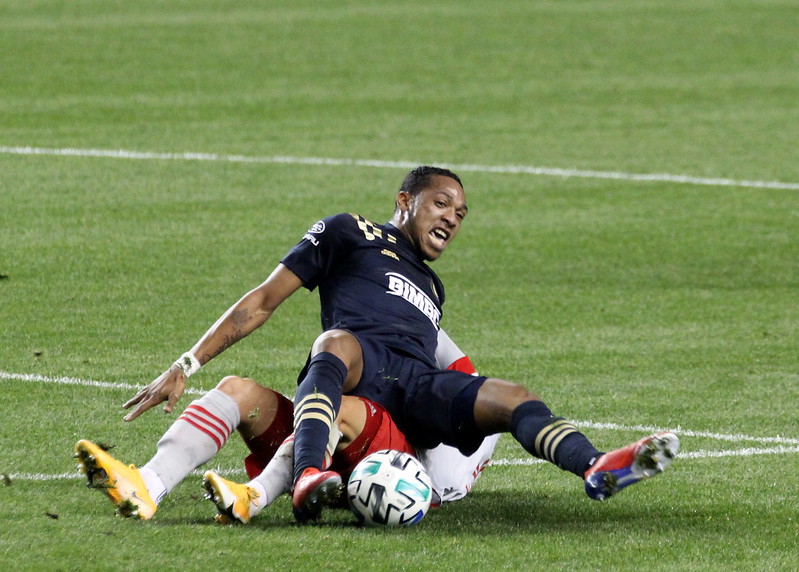 Martinez gets taken down.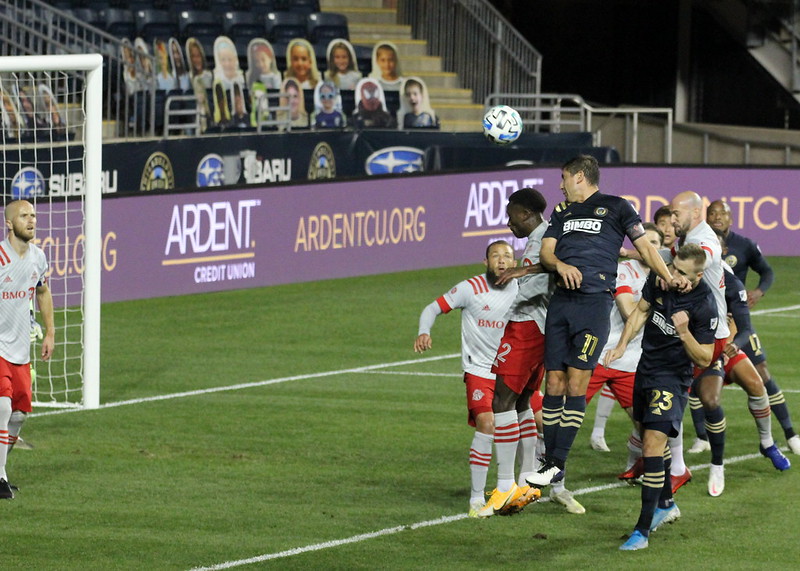 Only a great save stopped Alejandro Bedoya's shot on goal.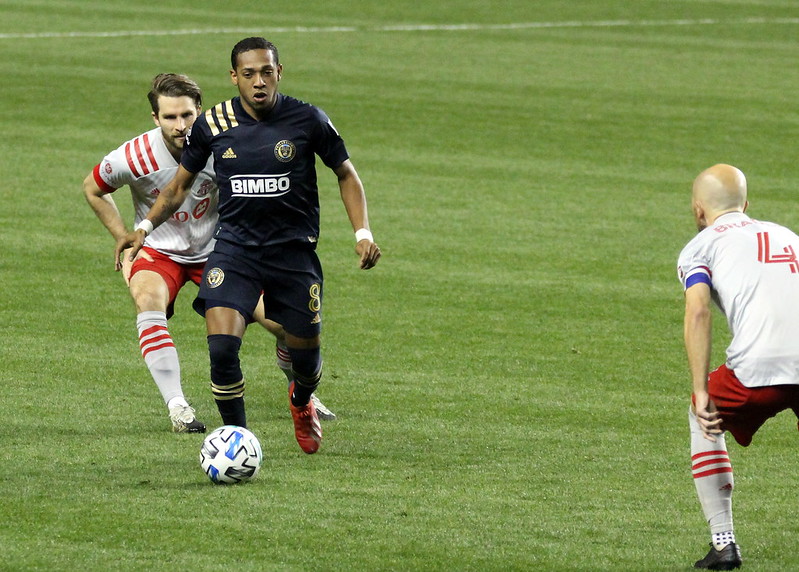 Michael Bradley was no match for Martinez.
That is about the only way to slow down Monteiro.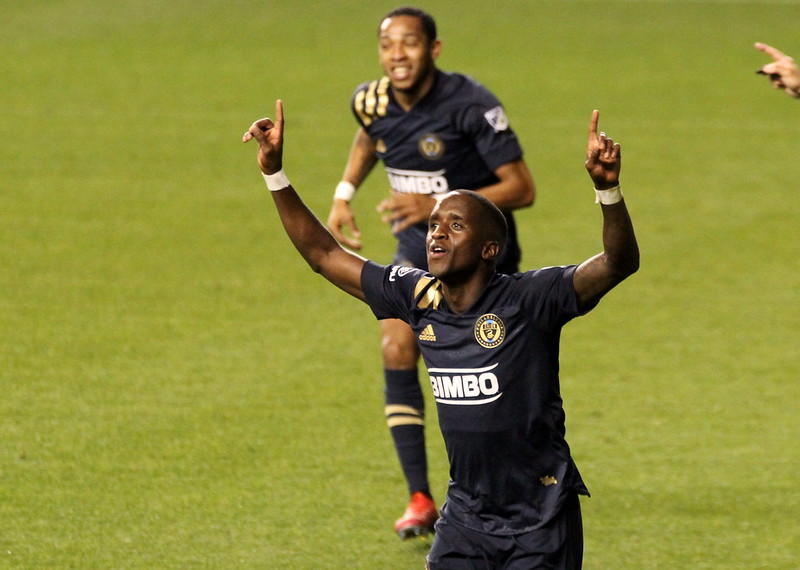 Monteiro with goal number three on the night.
Monteiro gets a ride from Martinez.
Andre Blake did not have much work to do on the night but did what he needed to do.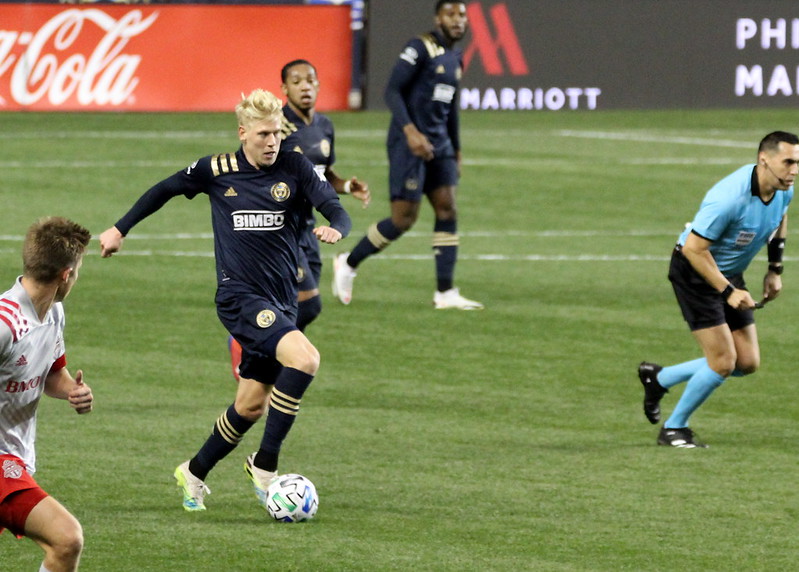 Jakob Glesnes even pushed a little forward.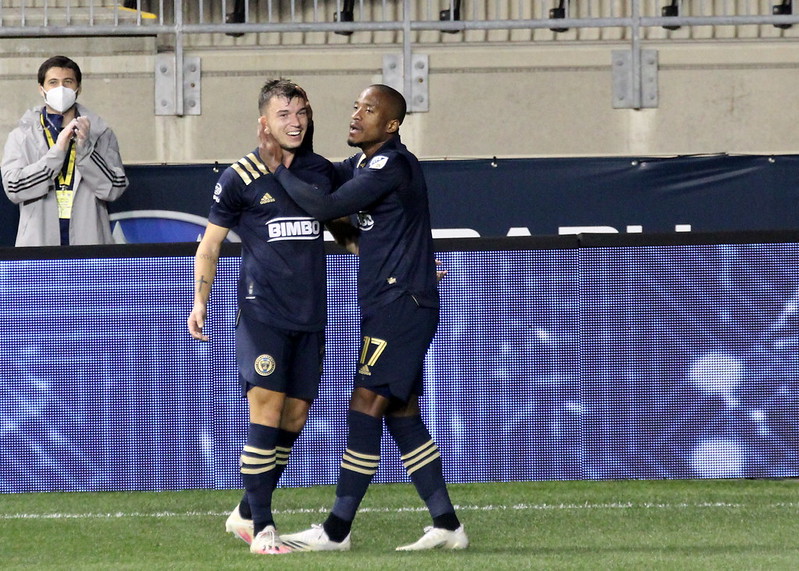 Wagner with a nice service for Santos's second goal.
Brenden Aaronson flashes down the wing.
Santos with a walk off hat trick.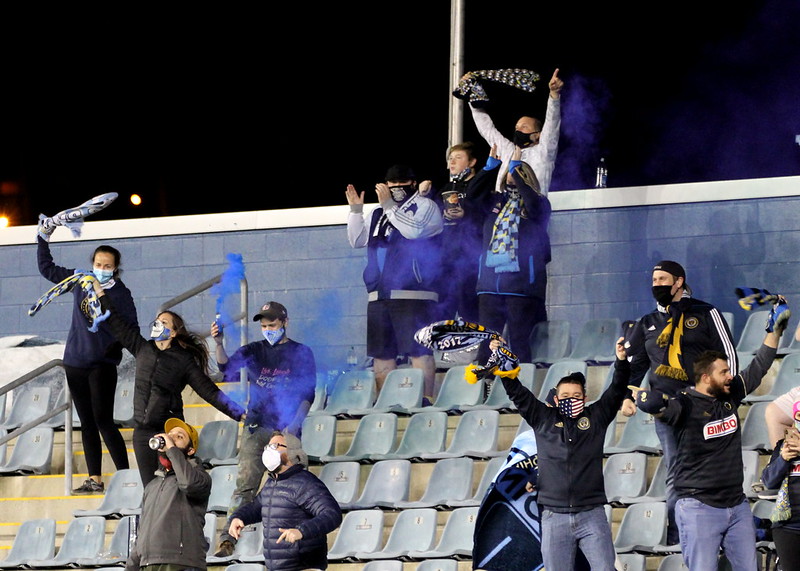 The fans got their moneys worth this night.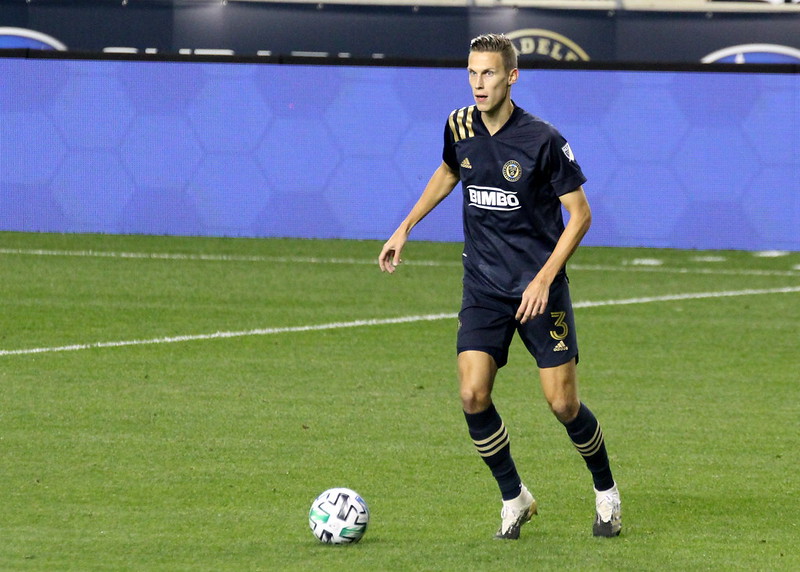 Jack Elliott come in to relieve some tired legs.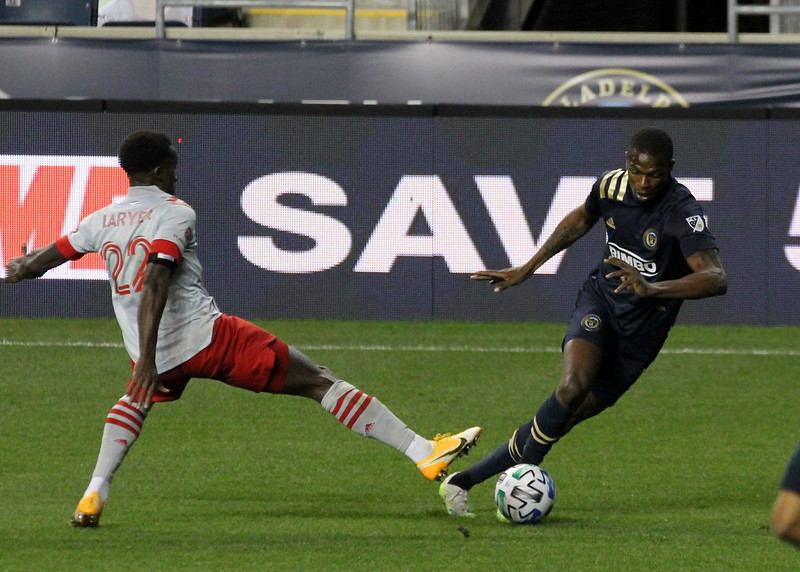 Cory Burke getting back into the mix.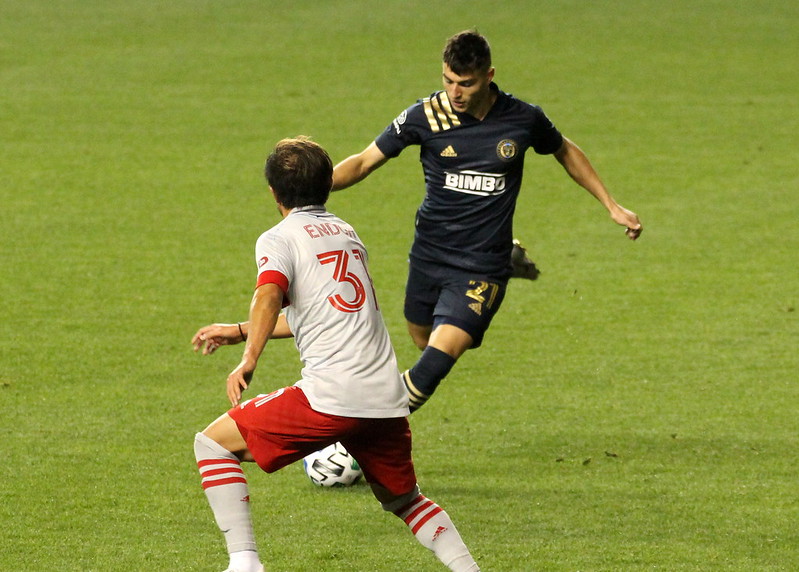 Anthony Fontana got to stretch his legs.
For more photos, check out Paul's Flickr page and feel free to leave comments.