The ball is round. The place is Philly.
Photo essays / USL - Bethlehem Steel FC
Posted by Rob Simmons on May 18, 2018 at 1:53 pm
Author: Rob Simmons
Rob enjoys taking pictures. Rob enjoys soccer. Rob enjoys taking pictures of soccer. Here are the pictures that Rob enjoys taking.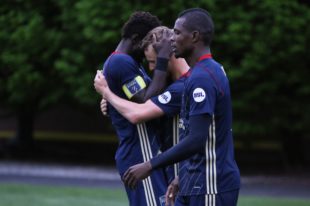 Comments
The Truth: That clip of Marta addressing the younger generations of pla…
MarkZ: I love the ambition they showed with this move- Ernst is not…
Paul: Voot!…
UnionGoal: Nice of you to give her recognition but let's face it--her c…
T-Bone: Woot!…
PSP Union postgame show
Mike and Greg review the Union's win over Red Bulls.
Press conference - Philadelphia Union
Jim Curtin speaks to the media following the win over Red Bulls.
Player interview
Postgame interview with Ilsinho.
Archives