The ball is round. The place is Philly.
Photo essays / USL - Bethlehem Steel FC
Posted by Rob Simmons on May 18, 2018 at 1:53 pm
Author: Rob Simmons
Rob enjoys taking pictures. Rob enjoys soccer. Rob enjoys taking pictures of soccer. Here are the pictures that Rob enjoys taking.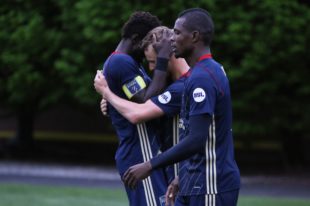 Comments
Chris Gibbons: I love him because of who he is.…
David: Throwing shade at Adam...…
Jeremy Lane: You're right! Not picked.…
hobosocks: I think people are really sleeping on Gabriel Gomez in the m…
Tim Jones: It is worth noting that within the video montage on Monday'Ä…
PSP Union postgame show
Mike and Nick review the Union's win over Red Bulls.
Press conference - Philadelphia Union
Jim Curtin speaks to the media following win over Red Bulls.
Player interview
Postgame interview with Alejandro Bedoya..
Archives