The ball is round. The place is Philly.
Photo essays / USL - Bethlehem Steel FC
Posted by Rob Simmons on May 18, 2018 at 1:53 pm
Author: Rob Simmons
Rob enjoys taking pictures. Rob enjoys soccer. Rob enjoys taking pictures of soccer. Here are the pictures that Rob enjoys taking.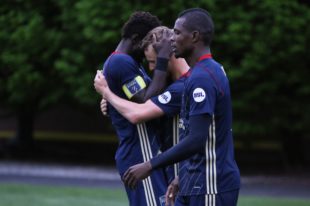 Comments
scottso: I feel like the title of this piece is spot-on. - Maybe Co…
HopkinsMD: I tend to take what he says to the media/public with this as…
Ingtar: This is were I get lost in this discussion. I think virtual…
Peter Andrews: My mistake -- too many Sunday games in a row and you start t…
Section 109: Thanks Wolfpack!…
PSP Union postgame show
Mike and Sara review the Union's win over Houston.
Press conference - Philadelphia Union
Jim Curtin speaks to the media following the win over Houston.
Player interview
Postgame interview with Jack Elliott.
Archives