PSP photographer Earl Gardner spent opening day with the Sons of Ben as they prepared for Saturday's game, presented another successful Stache Bash, marched into PPL Park, and cheered the Union on to their first win of the season. Here's a look at what he saw.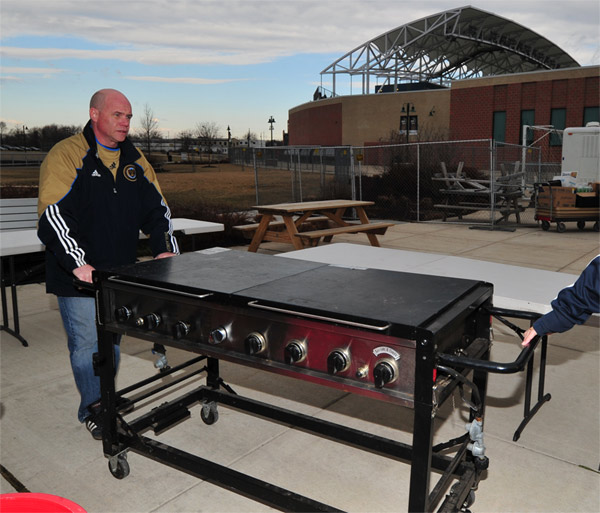 Volunteer Jon Foden helps get the grills set up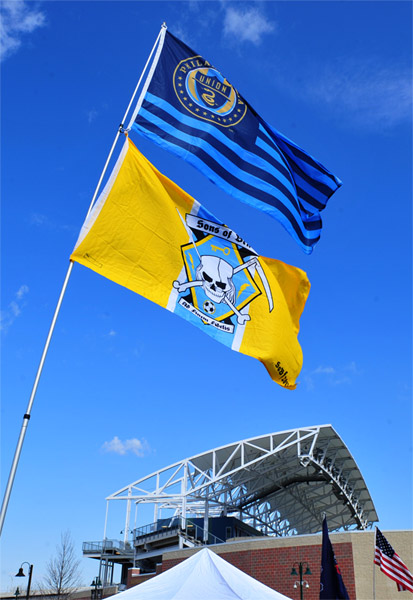 The flags are flying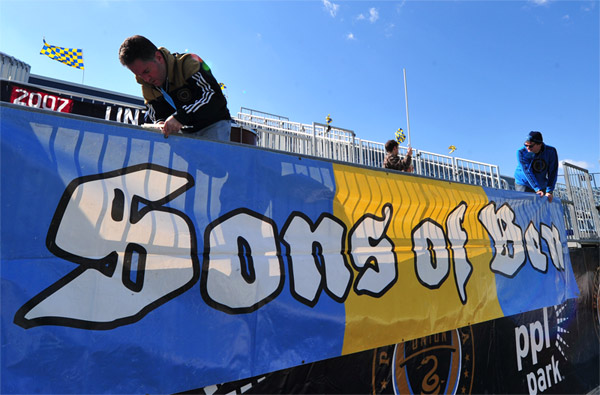 The River End set-up begins early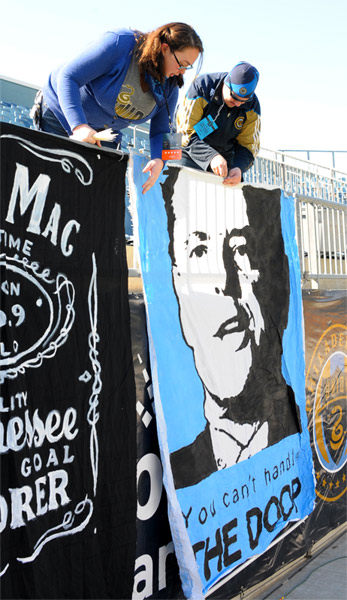 Tifo is dusted off for the new season


Volunteers check-in Stache Bash attendees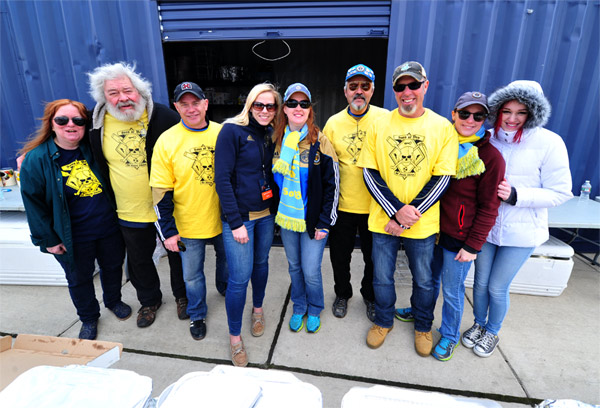 These are the hard working folks that took care of feeding hundreds of SoBs


Everyone's spirits were high


Stache's were not the only theme of the day as fans were also celebrating St. Patrick's Day


From the ginger Chop Stache…


…to the Mario Stache…


…to the Mega Stache…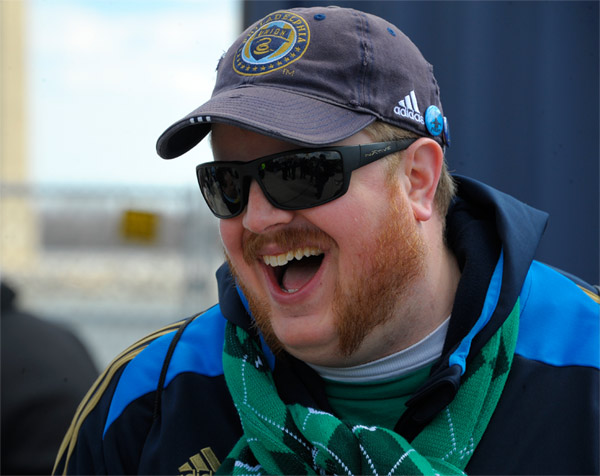 …to the modified ginger Chop Stache, everyone showed up looking for fun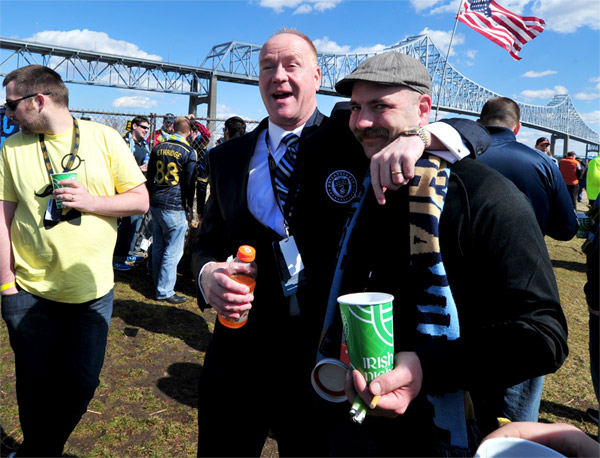 Union VP Dave Rowan stopped by to check out the scene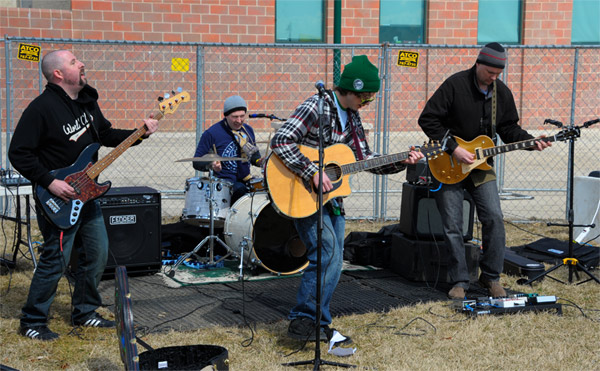 Vilebred entertained the crowd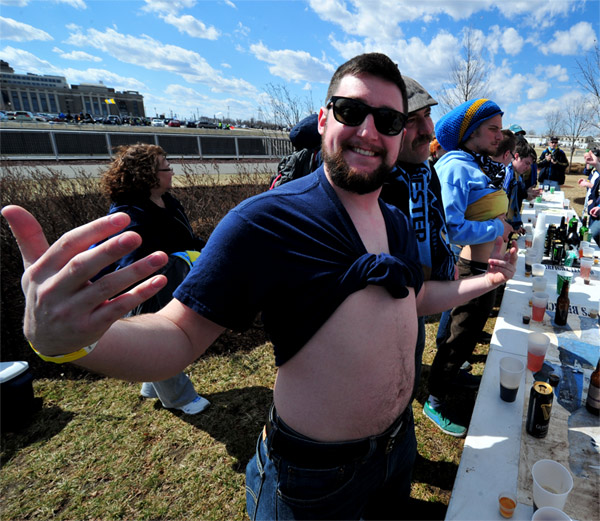 Chris Johnson prepares for some Bearfights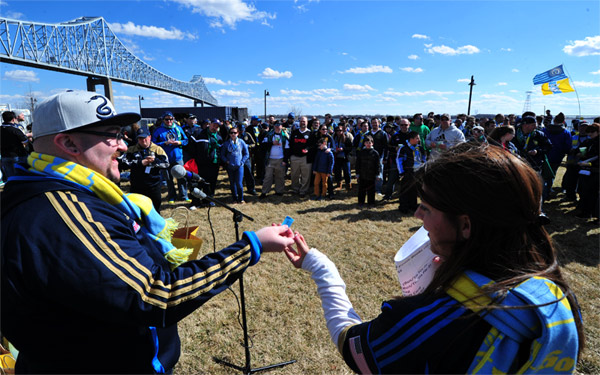 Bill Gusler calls out numbers for the raffle that helped raise a ton of money for charity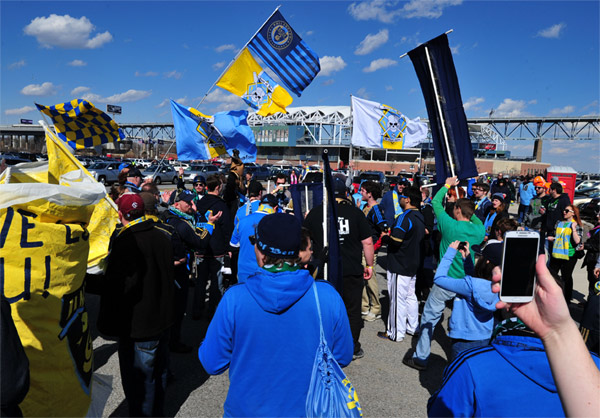 The SoB's have brought the march into PPL Park back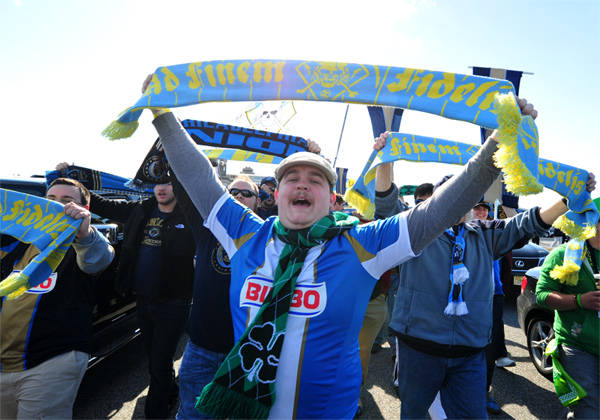 John Langan leads the march into the stadium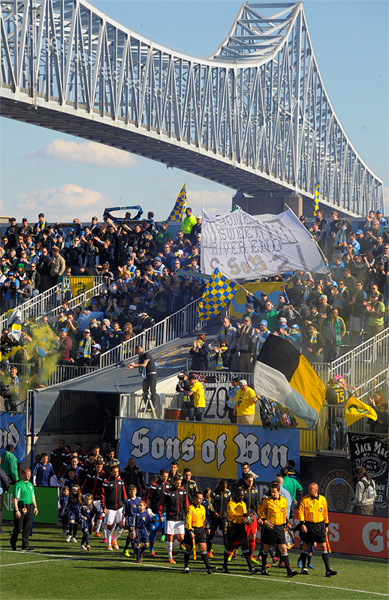 The Union take the field as the River End cheers on


It was a beautiful day for a soccer match


Creepin' on the Corner Creeps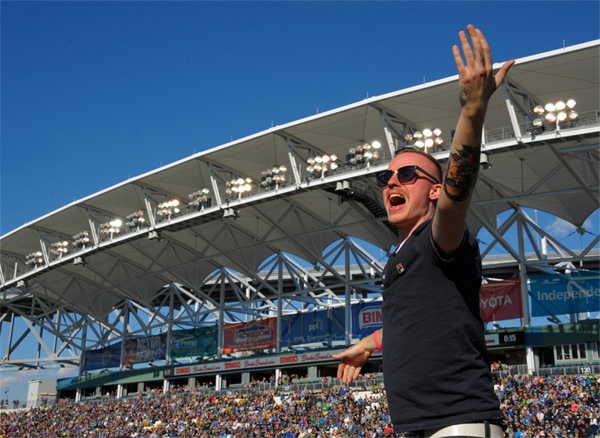 Capo Andy Pace leads the chants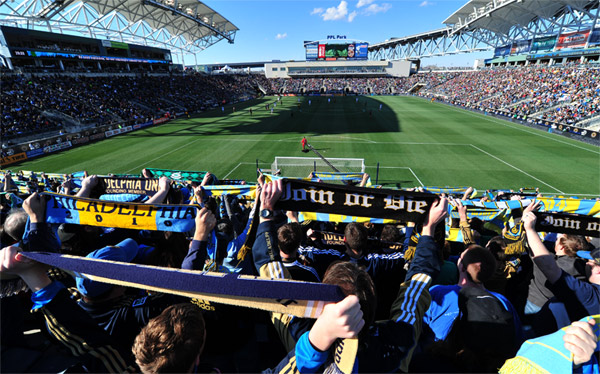 Scarves up for Four Leaf Clover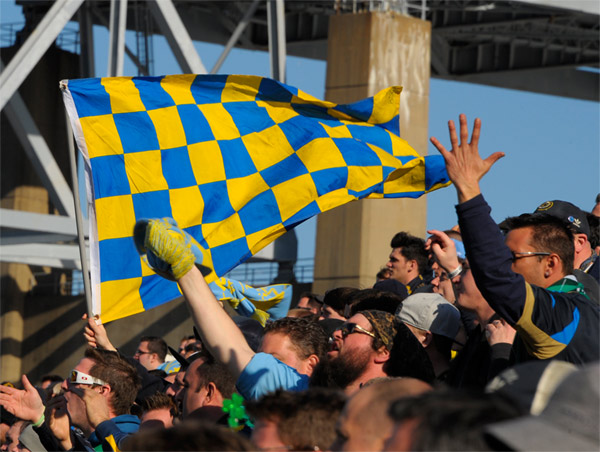 Fans were pumped for the match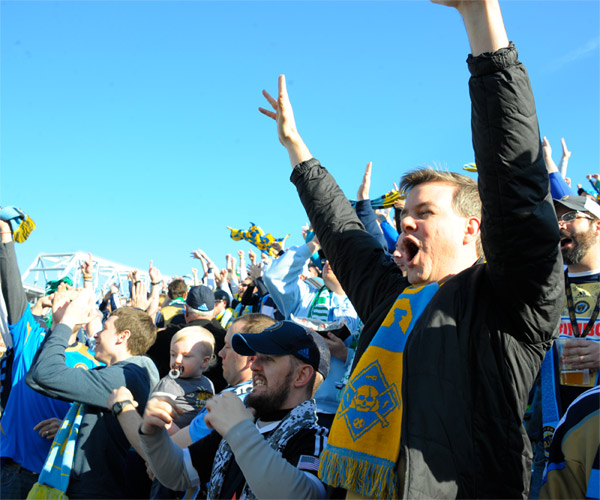 Oh, Le Toux, Le Toux!!!

This kid loves the Doop song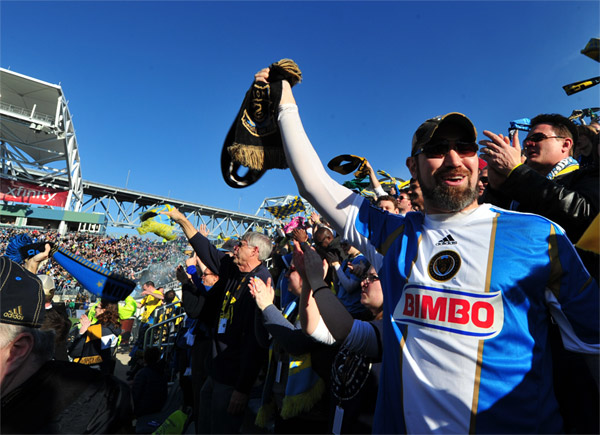 1-0 Union


Arms and voices up!


Friends drink, sing, and cheer the Union on


The Horseman has returned to the River End


Tension builds as the clock runs down

"Don't end like Portland, don't end like Portland, don't end like Portland…"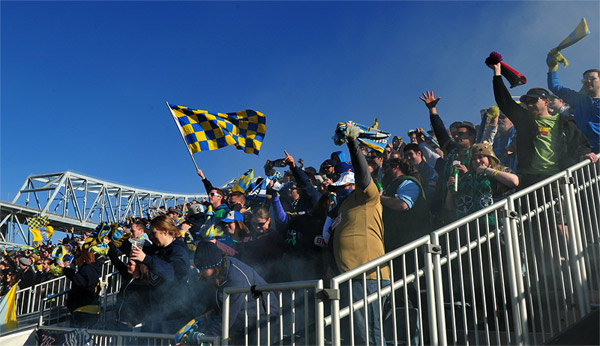 Joy has come back to River End…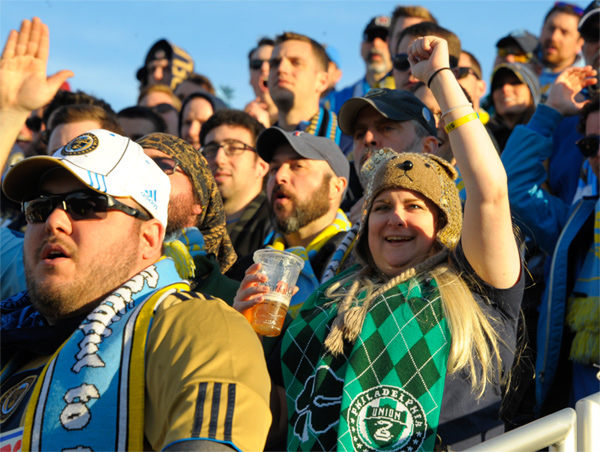 .…As Seba's lone goal led the Union to a 1-0 win over the Revolution.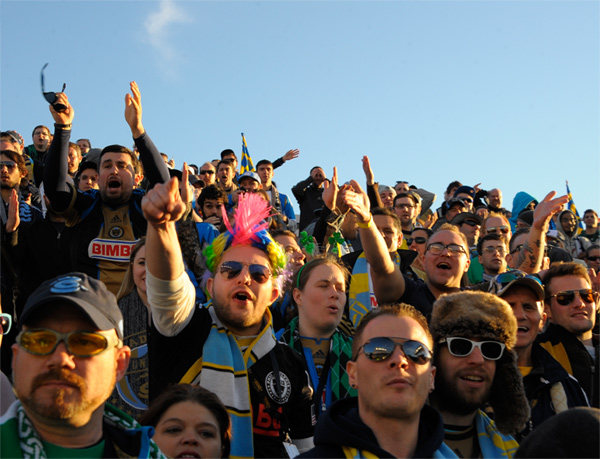 The two-week wait to get back to PPL Park will be a long one.

For additional photos please check out Earl Gardner's