The ball is round. The place is Philly.
Photo essays / USL - Bethlehem Steel FC
Posted by Rob Simmons on May 18, 2018 at 1:53 pm
Author: Rob Simmons
Rob enjoys taking pictures. Rob enjoys soccer. Rob enjoys taking pictures of soccer. Here are the pictures that Rob enjoys taking.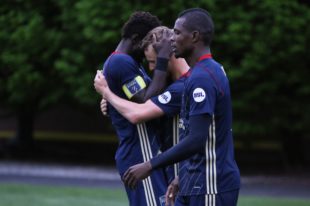 PSP Postgame Show
PSP's Mike Servedio and KYW Radio's Greg Orlandini break down the Union's 5-1 win over Minnesota United.
Postgame Interviews
Philadelphia's Fafa Picault talks about his big game against Minnesota.
Press conference
Philadelphia's Jim Curtin's postgame news conference after the Union's 5-1 blowout of Minnesota United.
Comments
John O'Donnell Jr: I like Phoenix and the West could use the expansion teams wi…
Jim O'Leary: I think Sacramento hoisted themselves on their own petard wh…
el Pachyderm: Dear Diego, . Ben Hogan was a known squirrel stomach shitter…
Steve: I don't know why, but playing the wrong anthem is always fun…
John O'Donnell Jr: With the possibility of the Crew being saved and Austin also…
Archives
Recent Photos